Have you ever seen a logo and been captivated? Has a logo made you wonder about its feature? Wherever we look, we are surrounded by logos, some of which are universally recognized and have stood the test of time. In today's blog, let's talk about some of the best designers in the world and the logos they have created.
1. Ruth Kedar (Google logo)
To start off, we have Ruth Kedar who created the now ubiquitous 'Google' logo. This is the logo billions around the world see every day, sometimes multiple times a day. Being a friend of Sergey Brin and Larry Page, she charged nothing for the logo design! And while the logo has become famous around the world, one can't help but remark about its simplicity. It is a simple letter mark and remains relatable even when it is played with. Overall, Ruth Kedar's work has focused on stark colors, resulting in several famous vibrant and colorful creations.
2. Paul Rand (ABC logo)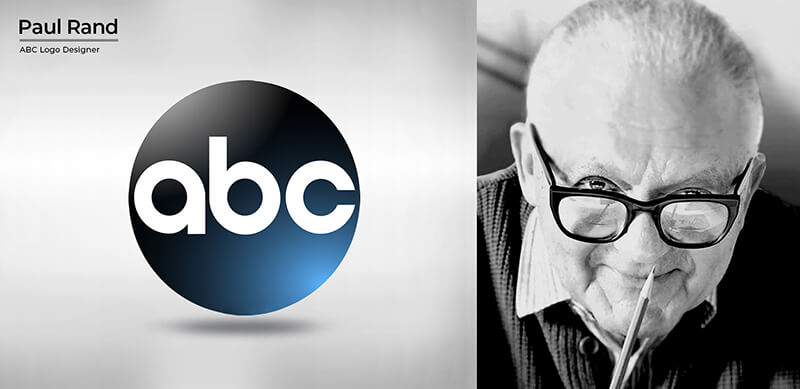 No list of the best logo designers on the planet can be complete without this guy. This is the man behind not one but several of the most iconic logos of the 20th century that have endured to our times as well. These include logos of UPS, IBM, and the ABC Network. The late artist was known to favor contrasts in his work, and while his logos are not as vivid and colorful as others we talk about in this article, they have nonetheless stood the test of time. One of the distinctive features of Rand's style is the simplicity of contrasts, whether it is shapes or colors. Through these contrasts, Paul Rand was able to convey the narrative of some of the most successful companies in the world. This no-frills approach to logo design offer lessons to new designers.
3. Carolyn Davidson (Nike logo)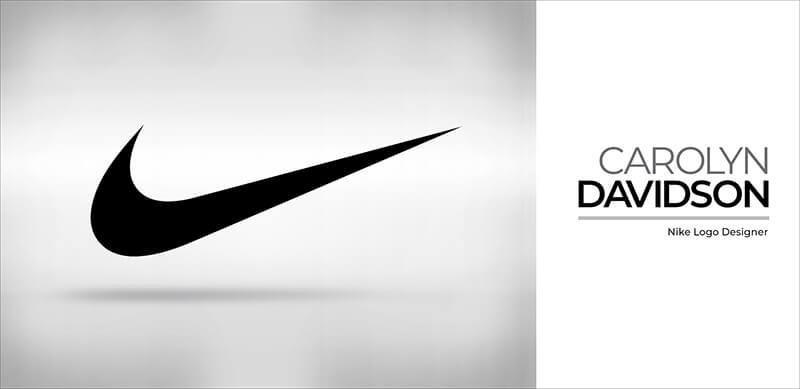 If there is one company out there known by its logo, it is definitely Nike. And behind the famous Nike Swoosh is the famous designer Carolyn Davidson. Her story is inspirational and a testament to her artistic skills in that she actually designed the Nike logo in 1971 while a grad student! Of course, since she was a student at the time, she had to sell the Nike logo for a mere $35. She retired from her design career in 2000, but the Nike logo continues to be recognized across the globe.
4. Rob Janoff (Apple logo)
Next on our list is Rob Janoff, creator of the immortal Apple logo. Janoff was the company's first designer, and all subsequent iterations of the logo are also created by him. This is a testament to his signature style and his gradient. Along with the Apple logo, Janoff has used his signature gradient to create other masterpieces as well, such as the Pluit City logo. A simple yet effective technique used masterfully has made Rob Janoff a legend in the field of design.
5. Erik Nitsche (General Dynamics logo)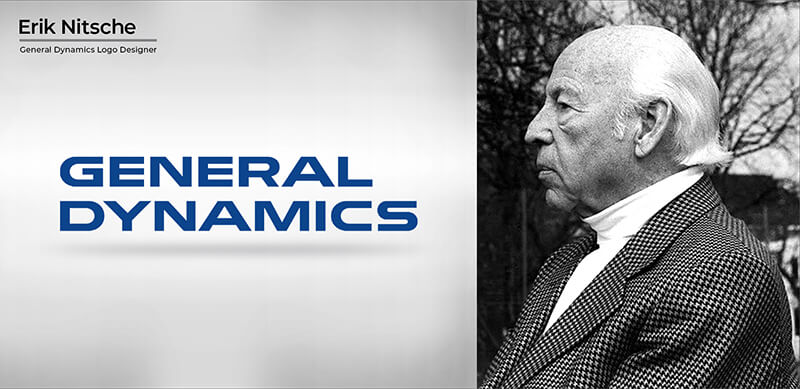 The creator of the General Dynamics logo, Erik Nitsche is another globally renowned designer. Erik Nitsche serves as an inspiration for everyone who researches past trends and makes them relevant in contemporary times. In Nitsche's case, he went back to the Art Deco style of the 1920s to create the various logos for General Dynamics. He introduced a surreal approach to logo making, helping spawn art movements of the 1950s and 1960s. His logos not only captured the attention of the target audience but also fascinated people.
6. Ivan Chermayeff (NBC logo)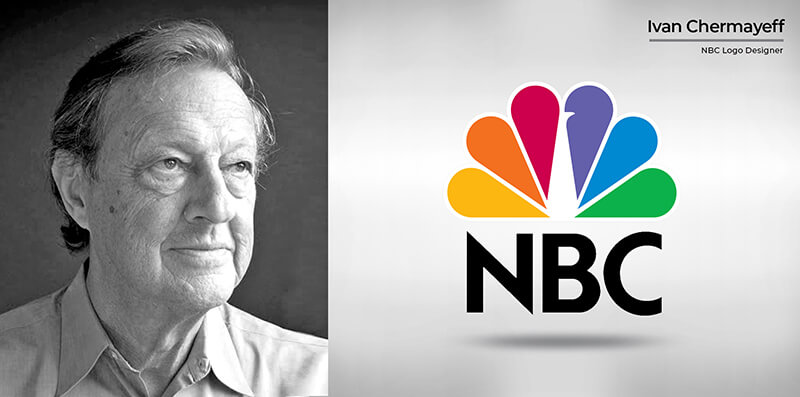 Chermayeff's logo work has been dominating TV screens in the US. His most famous logo is NBC's prismatic peacock along with PBS and National Geographic logos. He has also designed the heptagonal blue logo for Chase Bank. Other notable icons include Pan Am, Mobil Oil, State Farm, Smithsonian Institute, Barneys New York, and The Museum of Modern Art.  He has also created artwork for countless posters and campaigns up till his demise in 2017. His style was simple and his logos were meaningful with a bold impact. What makes Ivan Chermayeff's logos so iconic is that many of them are still in use today.
Ivan Chermayeff partnered with Tom Geismar to create Chermayeff & Geismar in 1957. The firm is known for idea-driven design and they specialize in brand identities.
The firm was awarded the AIGA Medal in 1979 for their logo work. In 2006, designer Sagi Haviv became the third partner in the firm. Haviv was born in Israel and is currently one of the best logo designers based in New York. He has been called a 'logo prodigy' and has created amazing logos for the US Open, Harvard University Press, Conservation International, L.A. Reid's Hitco Entertainment, Women's World Banking, International Tchaikovsky Competition, Leonard Bernstein at 100, the Milwaukee Institute of Art & Design and the John D. and Catherine T. MacArthur Foundation.
7. Lance Wyman (Mexico Olympics 1968 logo)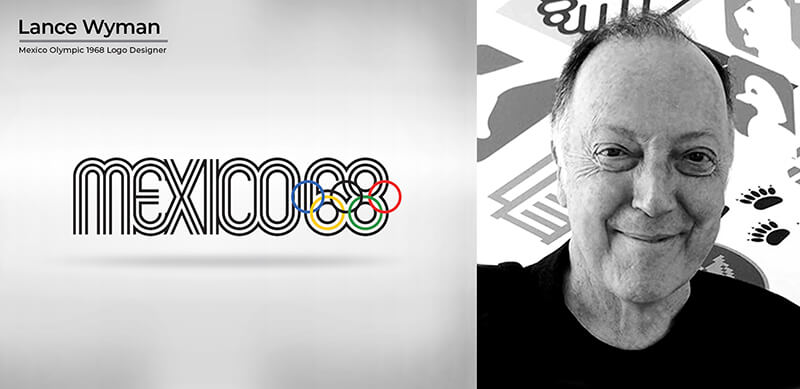 Another iconic logo designer from the past is Lance Wyman. His career spans five decades in which he contributed immensely to the field of environmental graphics. He is best known for creating the 1969 Mexico Olympics logo, which is still considered a top example of environmental and branding design. His style comprises simple shapes and it was a marvel how he could fit squares, circles, and triangles in so many creative ways.
8. Raymond Loewy (Shell logo)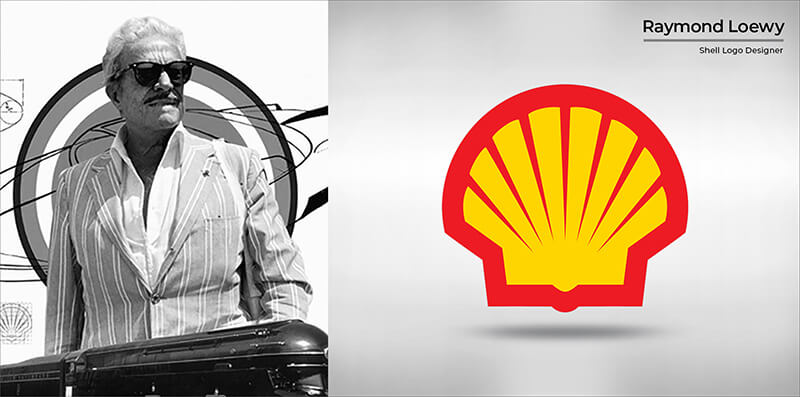 Raymond Loewy was more than just a logo designer. He started his career in industrial design when he was commissioned by Sigmund Gestetner to improve the appearance of a mimeograph machine. The result was The Gestetner duplicator, the first of countless examples of Loewy's "beauty through function and simplification". 
He focused on visual retention, as a result of which he has created immortal logos for Shell Oil Company, Exxon, Greyhound, and Nabisco. The Shell logo is particularly notable for its impact because today the company drops its name from its advertisements.
9. Aaron Draplin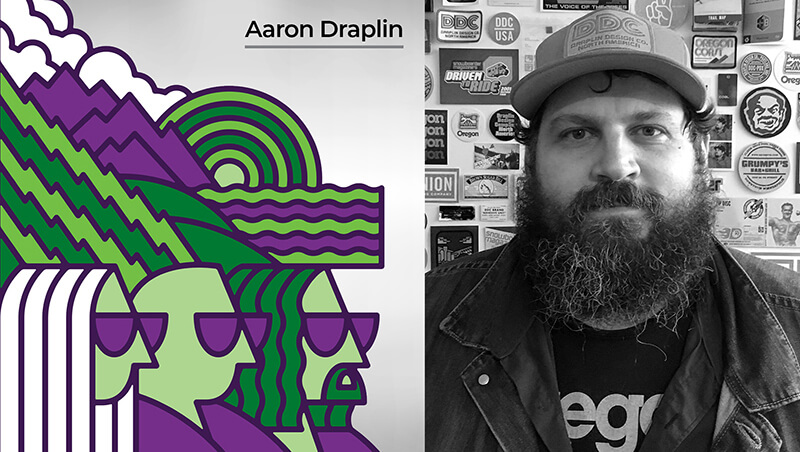 Aaron Draplin is an icon for most upcoming designers. He is the author of "Draplin Design Co. Pretty Much Everything" and founder of The Draplin Design Co. (DDC) and Field Note. His notable clients include Burton Snowboards, Nike, Red Wing, Field Notes, Esquire, Ford Motor Company, and the Obama Administration. Draplin's style is bright, bold, and colorful, and his logo designs are functional and nostalgic.
10. Lindon Leader (FedEx logo)
When it comes to using white space, no one beats Lindon Leader. His most notable accomplishment is his FedEx logo, which incorporates a perfect arrow pointing forward in the white space between the letters. The award-winning logo is featured on almost all top 10 logo design lists.
11. Milton Glaser (I ❤ NY logo)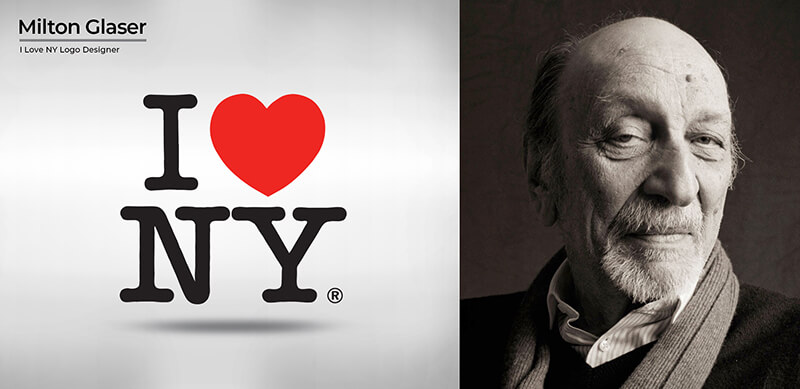 Milton Glaser was the first graphic designer to receive the National Medal of the Arts award. He opened Milton Glaser, Inc. in 1974, a firm known for several iconic projects that have come to define American graphic design. One of his most recognizable works is his I ❤ NY logo. This logo has single-handedly helped the New York state to raise funds worth millions of dollars and has changed the outlook of an entire city.
12. Paula Scher (Citibank logo)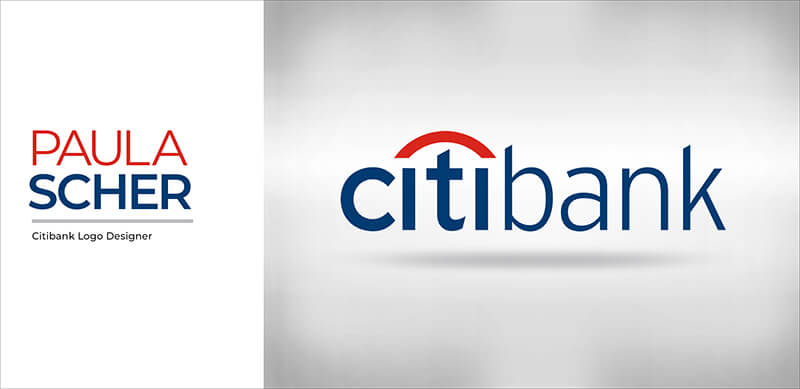 The creator of logos for Tiffany's and Co. and Citibank, Paula Scher has become famous for her eye-catching typography with clear and minimal messaging. Her logos are easily defined, which makes her work all the more universal.
13. Chip Kidd (Jurassic Park logo)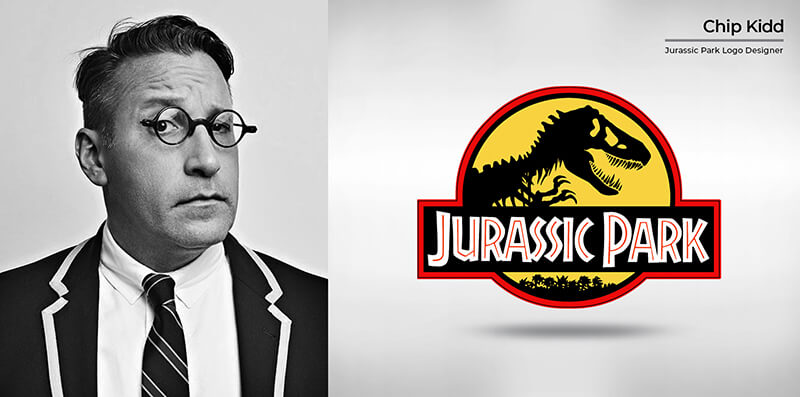 Last on our list is Chip Kidd. He is most famous for his book cover design, most of them being the book cover for Michael Crichton's Jurassic Park, which later became the Jurrasic Park logo. Chip Kidd's designs have also been featured on several DC comics.
This concludes our list of some of the best logo designers in the world, past, and present. The list is by no means definitive. You can let us know in the comments below about logos and designers that have inspired or fascinated you.