Tell me something…
Do you remember your favorite barista?
Umm, no?
Now, please tell me the name of your fav coffee shop…
I am sure; your answer must be Starbucks, Tim Hortons, and many other famous coffee giants.
Understand the catch here. Your subconscious mind has the logos of all these giants etched like a magnet. You don't care for who is making the coffee, what method they are using. You just care for the brand's face.
Tell me:
You think that people don't judge a book by its cover?
Sorry, but they do.
I remember end up buying many books just because of their book covers. (You too must have done the same.) After all, appearance has a role to play.
There are so many things that go into the process of making a brand. But the thing that matters the most is the appearance.
Not the same lullaby here!
I am just done telling people what benefits a logo design offers. The truth is, if I were to get a buck every time I emphasized on the importance of a logo design, I would be Jack Ma by now. (You know what I mean.)
This time, I am here to present a different part of the story—the untold one.
Let's get to it now.
1. Your brand identity talks about your seriousness
Imagine…
You start your brand, "SIAMO," that sells luxury pens. Your prices are competitive in comparison to your competitors. Everything is on point, be it your product quality or customer service…
But you end up coming up with this version of your logo…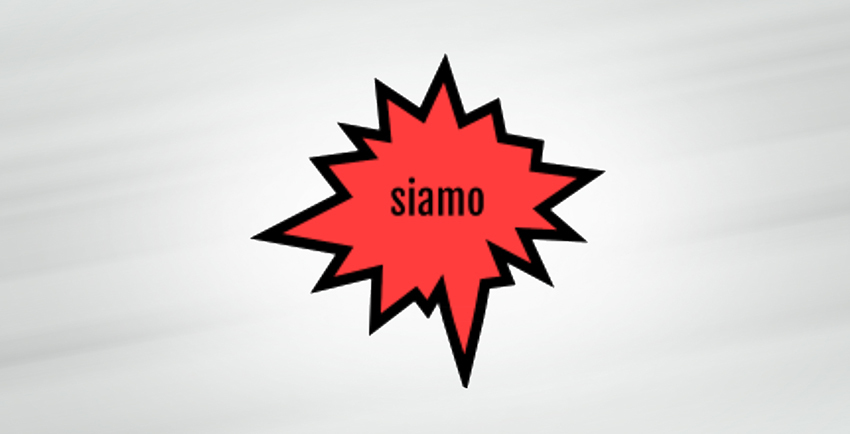 YIKES!
It's the funeral of your dreams, my friend.
What impression will people get?
The company sells fake stuff
They are not serious about their business
I don't think I should spend my money on this brand.
Your twinkling dreams of massive revenue will vanish in a blink of an eye.
This is why I say, a professional logo design speaks for your seriousness about the service or product.
Remember my two cents- worth more than a diamond:
"People won't conduct business with you unless you show them that you take your business seriously. The only way to do it is by getting a perfect logo design for your business."
Let me share something I came across: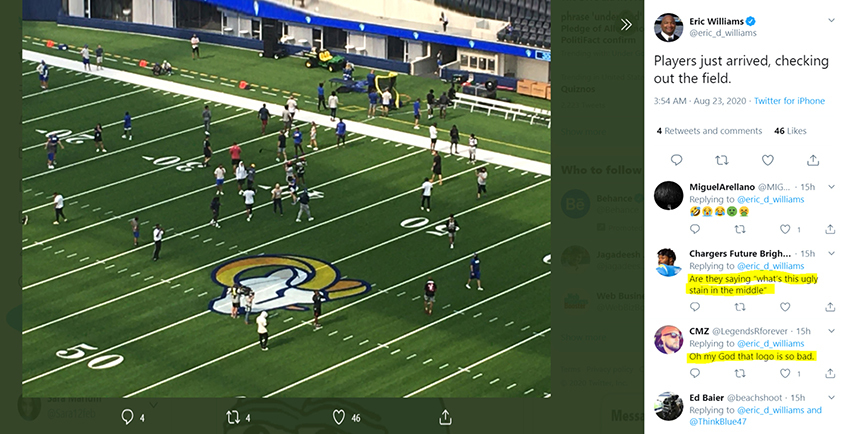 People didn't pay attention to the Tweet. Their eyeballs got stuck on that unpleasant logo. Just look at the comments I have highlighted.
"Ugly stain in the middle?" It can't get grosser. (Wink Wink)
2. Professional Logo design creates a never-ending memory spell
When the hunger pain arrives, which burger suffices?
Ask Millennials and Gen Z – they will say one word, "McDonald's."
Let me share a tweet with you: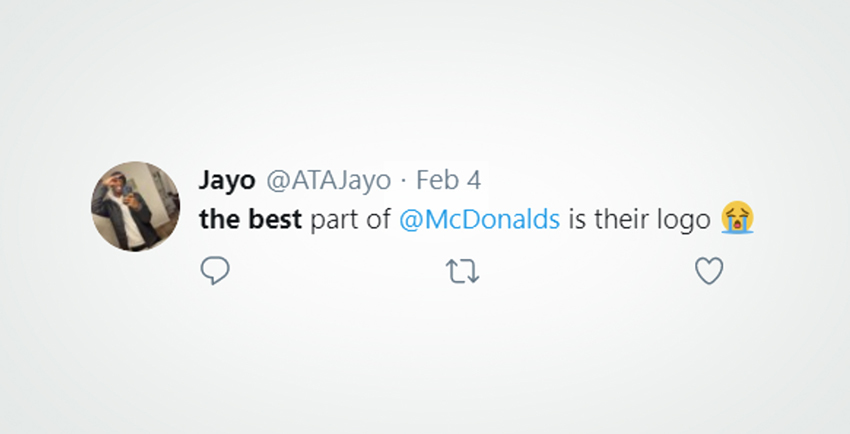 McDonald's has a never-ending spell in our minds. Since their logo is fun, cheerful and gives us happy vibes, it's natural to get attracted to it.
Have you ever noticed a child's face when they see its logo?
If you haven't, do it, you will be amazed by their expressions.
The point is that its logo has given it a real competitive edge. Since there are not too many design elements, it is easy for a person to remember.
In this hustle-bustle of life, we don't have much time to absorb all the visual information. Talk about building a brand; a clutter-free logo should be your priority.
When your logo design isn't a shock to the eyes, you are most likely to establish the real brand recall.
Remember, it's all about the memory game. Putting it in simple words for you – the clutter-free your logo is, more it is likely to be remembered.
3. Positive emotions aroused by logo dictates your revenue column
I am not going to sing the same song here that millions of writing pieces are singing. Let's talk on practical grounds.
If you see your surroundings, minute after a minute we experience something new. Note that our emotions dictate our experiences.
Look at this picture: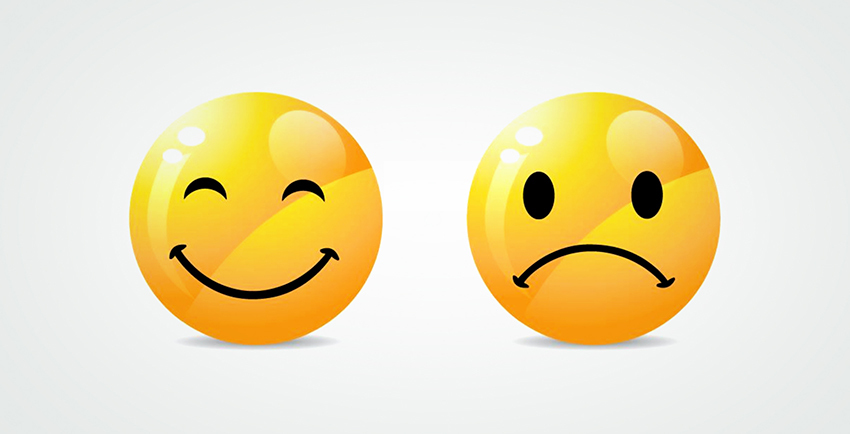 If you look at the first one, it's happy, fun & cheerful. Automatically, you will get a happy grin on your face for no reason.
Now look at the second one, you will experience an undefined sadness.
Why is that so?
Because we human beings are sensitive to visual information, this means visuals possess an eternal power to dictate our emotions.
Everything has a role to play here. Be it colors, shapes, or patterns. A professional logo design evokes positive emotions in the minds of a consumer.
Talk about buyer's intent; they first interact with your logo before buying your product. If your logo evokes positive feelings, of course, it's a WIN for your brand.
Do you know, people take merely 10 seconds to form an impression about your brand? Now, imagine how bad it would be if your logo isn't up to the mark and fails to convey the right set of emotions.
4. Professional logo helps establish brand recognition
See, your logo isn't something to be slapped in the corner of your website.
It is your face. You are nothing without it. From your website, marketing collateral to social media, it goes everywhere with you.
Your logo is the iconic pictorial of your brand. Ever wondered why Nike, Adidas, Reebok, Apple, and other giant companies have such strong brand recognition?
It's because their logo is easy-to-remember, and over the years, they have established brand consistency that have fruited in the form of brand recognition.
If you are a business owner and feel ashamed of your logo…stop right here and take help. You can't destroy your product/service by attaching an ugly logo design with it.
Your logo design dictates the future of your branding. If it is good, your branding results will multiply. If it is worse, soon, your brand will disappear.
5. Your logo differentiates you from your rivals
Using a logo generator, yet you have the aim to make your mark in the industry?
You gotta be kidding me.
It's easy to get tricked by an amateur and get yourself trapped into a logo for $5 offers. Honestly, it's of no use for you.
Overused themes are going to destroy your reputation.
Akin to an elevator pitch, your logo should grab the attention of the audience rather than distracting them.
Imagine… you hire an amateur designer, and end up getting a logo that looks exactly like your competitor.
So, tell me, how will you market yourself?
There will be no mark of peculiarity. Your brand will never attain the position you have wished for. Worst come worst, you will welcome a brand new law-suite for yourself. (Don't get yourself into the complex law issues.)
Now I feel, I don't even need to emphasize why you need a separate brand identity for your business. Do I?
6. It helps you become the customer's go-to brand or service
No matter how many brands you show me, I'll always stick to my iPhone.
Ever thought, why do people have such strong associations with a brand?
I know the product or service plays a significant role here. But before they interact with your product, they interact with your logo.
A good logo helps you win customer's trust. No matter how many brands you are shown, there will always be your one "go-to brand." And yes, you will be inclined to purchase from them.
When you continuously hammer people's minds with your logo, it builds the curiosity in them to know more about your brand. When they purchase from you and find your product/service good, the next time your brand's logo will pop in their mind when they are in need of that specific product.
Let me share an example for you: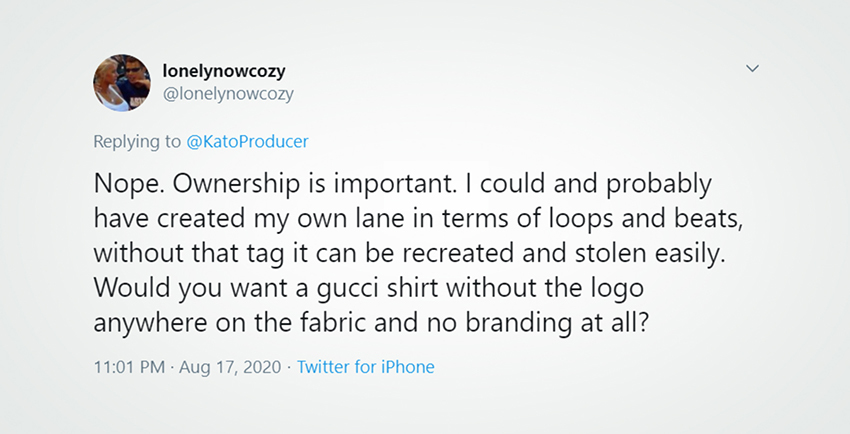 Concentrate on what's being said in the last line. Of course, when you own an expensive brand, you clearly want to flaunt its logo. (I do, of course, you too.)
P.S: This is precisely why we get to see tons of mirror selfies when a person buys an iPhone (Wink Wink.) Not being sarcastic, I have done the same.
7. Your logo influences the minds of people
Let me play a trick game with you.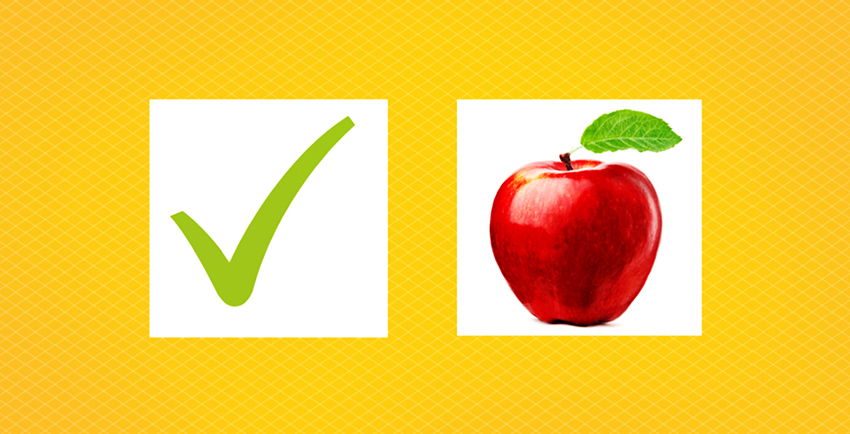 I want you to look at these two visuals and guess the brand names.
Needless to say, you must have got it right. These two visuals remind us of Nike and Apple.
Still, I need to elaborate on how the logos influence your mind?
Even after seeing the typical visuals, you associate a brand with it. Talk about the business world; this is why you need to have a logo that gets etched in the people's minds.
I am not saying that right after coming into the market, your logo will have such a strong influence. Of course, it takes time. But once you have an armor of a good logo design, sooner or later, it does the job right.
8. An upbeat logo design supports your marketing efforts
Your logo is that part of the puzzle; without it, your puzzle is incomplete.
A lot of you can relate to it. How many times have you met a potential client, but when they asked for your business card, you were skeptical about handing it over.
Don't hide your face now. A lot of people have been there; you are not alone.
The embarrassment stopped you from sharing your business card. P.S: You must have landed with a lame excuse. Oh, I forgot to bring it. (I know it all.)
Your business card markets you silently. If you were so reluctant to hand it over, how would you feel when it will be shared across different social media platforms?
RIP to your brand reputation.
A buyer may actually forget your name but is less likely to forget your logo. Don't do anything that you are not proud of.
Talk about good logo design; it supports your marketing efforts in every way. You feel proud of it, and no more get embarrassed while handing over your business card.
Not only that, but customers are also more likely to recognize you in the digital space. If you want a leg-up on your competition, it is imperative to hold onto a great logo design.
9. Your logo captivates the audience
Guilty of loving smartwatches – I can't get enough of them.
Whenever I see a new brand of smartwatches, even if I don't buy from them, I feel like checking what's there in the store for me.
Once I land there, oh… that's a painful story of losing my pocket. (Of course, a happy story for the brand.)
See, how smartly, companies grab attention with their logo. A strong brand identity urges a consumer to know more about a brand even if they don't buy from them.
Of course, when they interact with a product, if it's good, then they are more likely to buy it.
The story of brand loyalty starts right from there when a person sees your logo, and it builds the temptation to know about your product or service.
If you want to foster brand loyalty, it's crucial to pay attention to your logo design. If you feel it needs to be revamped, don't think for a second and go for it.
Over to your court
You have a great business idea, "Good for you." Unless you have a good logo design too, there are fewer chances to make your mark.
I guess I have provided you with a box of reasons to mark your logo as a priority. Hear me out: even if you are launching small, you still need a good logo design. After all, your logo will help you scale your business by becoming the backbone of your marketing efforts.
A logo acts as a mascot for your business. It becomes your mode of recognition; it gives a distinctive voice to your brand.
In the end, I'd say we are emotional purchasers. Give us more of what you call "the logo design that connects," the more we will loose our pockets.