Introduction
Are you a marketer? I am pretty sure that you would already be using Facebook, Instagram, and other social media platforms to market the product or services. Well, it's pretty basic, to be honest.
Today, devising a marketing strategy is not as narrow as one may think. Advertising is the main part of any marketing strategy and if it is not done right, the whole plan can turn into ashes. Now, who wants that?
Social media is not the only place where you should be advertising your brand. Have you heard of Amazon advertising? In 2018, Amazon introduced Amazon Advertising that took the marketers by surprise, but by the growth of Amazon, some people expected it.
Amazon Advertising is growing rapidly and providing a great option for Amazon sellers. Amazon ads can be considered similar to Google ads with the basic difference that they are for anyone, but Amazon ads are for sellers. Also, the good thing is that the sellers do not have to pay for impressions, but only for the clicks.
If you are tired of Facebook and Instagram marketing, then maybe it's time that you start testing your luck with Amazon advertising. Are you wondering what would be the Amazon advertising strategy or there are other questions in your mind? Well, they are bound to be there; however, before worrying too much, it's important to know everything about it.
Once you clear about what it is, you can learn about how it works as well!
If you are looking for a guide to ads on Amazon, then you're in the right place. So, let's not waste more time and get all the details!
Grow Your Business with Amazon Advertising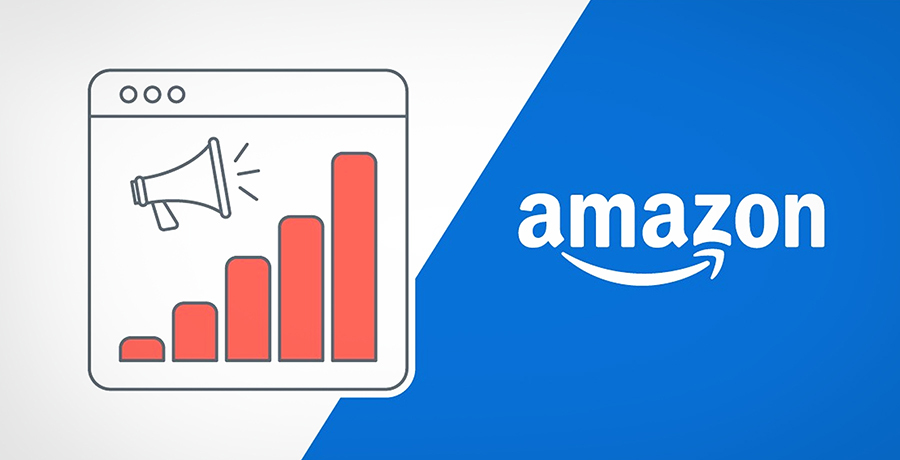 Does it feel fair to say that you can actually grow your business by learning how to advertise on Amazon? A lot has happened since Amazon came out with its advertising platform and since then, people are actually benefiting from it.
The numbers are surprisingly great and it's only bound to increase in the future. So, you see? It can actually help your business to grow. But wait, there's more to it. If you check the Amazon advertising page, you will see how many options are there. So, without any further ado, let's learn all about them.
Amazon Attribution
Remember Google Analytics? Well, now we have Amazon Attribution to help you keep a track of everything including the non-Amazon activities.
It's important to know how your tactics are performing in the market, otherwise, what's the use? If you blindly keep investing your money in advertising without knowing how it's performing, then it will certainly get to you.
The Amazon Attribution is a tool that helps you measure and analyze how your digital marketing is working or how customers are reaching you. Once you're aware of the basics, you will always have the chance to improve.
Drive your business to Amazon by improving your planning and increasing sales on Amazon. Get all the details of your performance on driving business to your brand.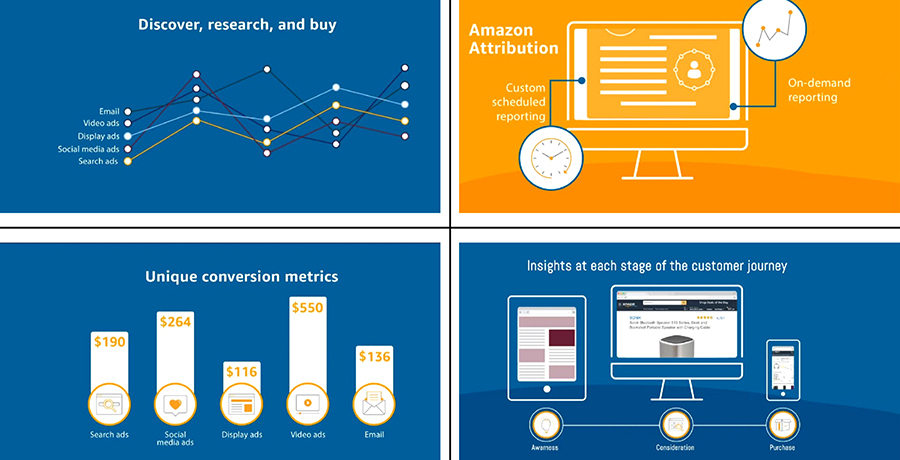 Amazon DSP
Amazon demand-site-platform (DSP) programmatically provides an opportunity for the sellers/marketers to buy ads on Amazon. Note that, the ads do not have to be on Amazon only. They can be from any third-party exchanges or publishing partners from Amazon or other apps as well.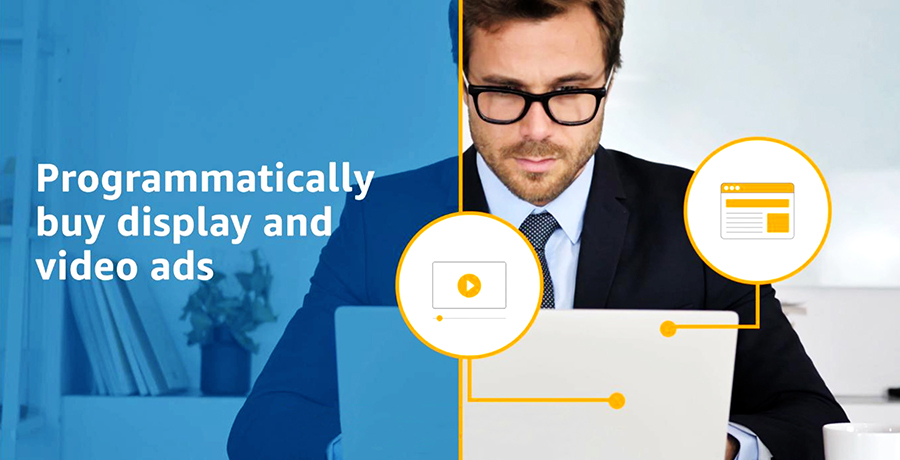 Well, this is not it!
If you want to make better decisions and marketing strategies, then you need to know how your ad is performed in the market. For this reason, Amazon is now providing audience performance and insights to help advertisers learn how their campaigns performed. Once you know how you're getting customers, you can always improve your tactics.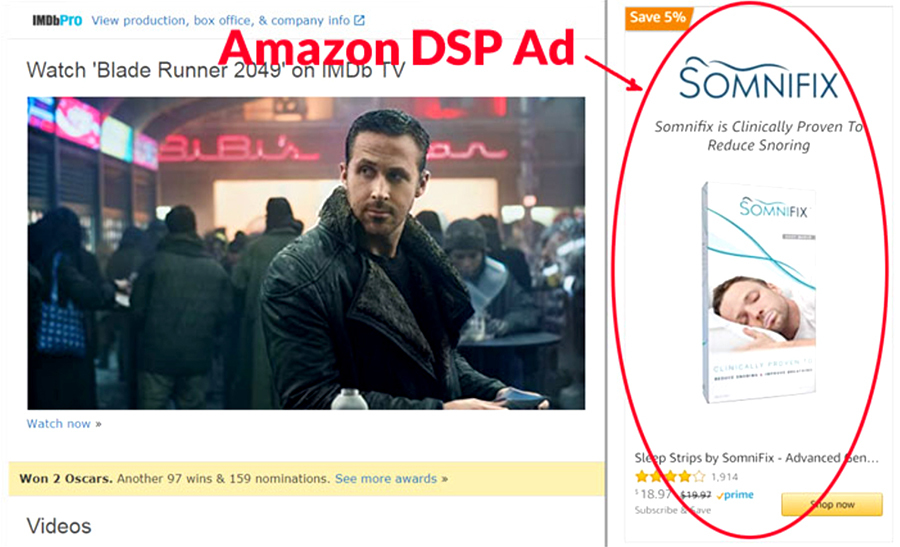 Amazon Live
So, you remember Instagram Live or Facebook Live? Now, Amazon advertising brings you Amazon Live where you can connect with the customers and interact with them.
It's a fun way to engage with your customers, tell them about new product launches, new discounts, etc. The real-time interaction with shoppers can help them make better purchase decisions. So, if you want to educate buyers, then you know where to go!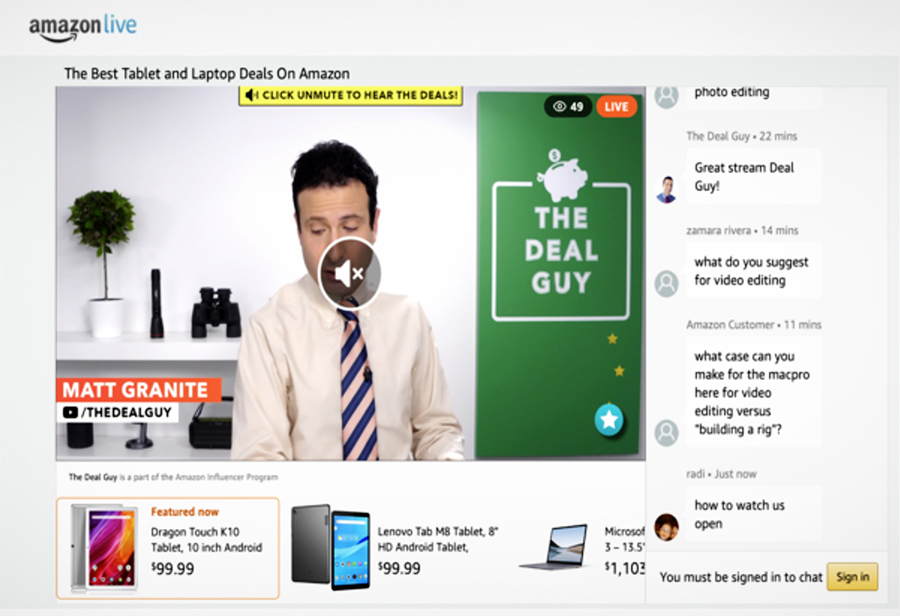 Audio Ads
Do you want to reach more people? Well, Amazon audio ads are the best way to connect with them. A lot of people use Amazon Music's free ad-supported tier and you can actually benefit from it.
Taking advantage of screen-free moments was never so easy to deliver your brand message. So, if you're struggling to get new shoppers, then audio ads are the key!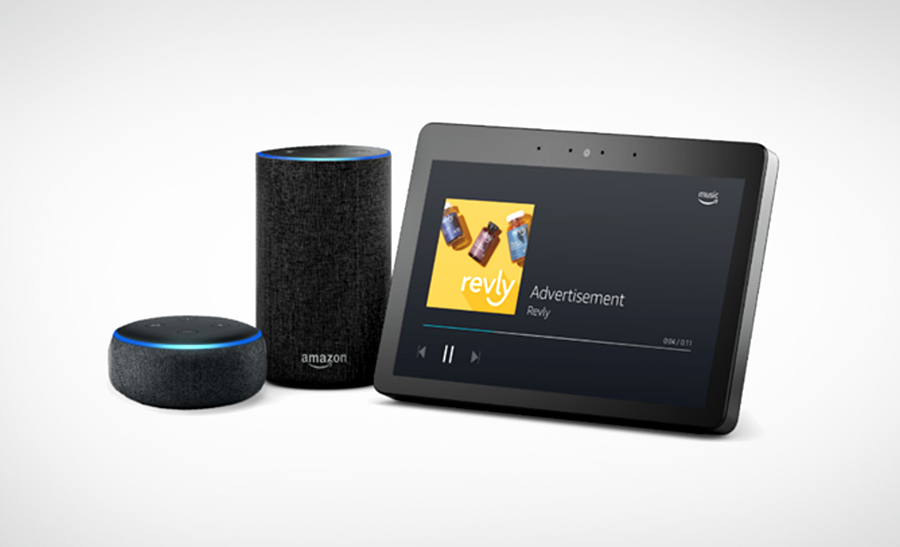 Custom Advertising Solutions
If you want a customized solution for your physical stores and products and need a custom advertising team, then worry no more!
Amazon has their advertising teams that work with brands to help brands achieve their brand goals. So, if you require a customized solution for brand awareness and delivering the brand message, then this is what you need!
Posts
Another way of advertising on Amazon is by posting the products on your feed to attract buyers. Once the shopper clicks on the post, they will be directed to your brand's feed where they can explore all your products.
The question here is how to attract your customer? Well, you can do it by posting strong content with an appealing brand message. You need to inspire your customer by educating them about it, so make sure you keep all the points in mind.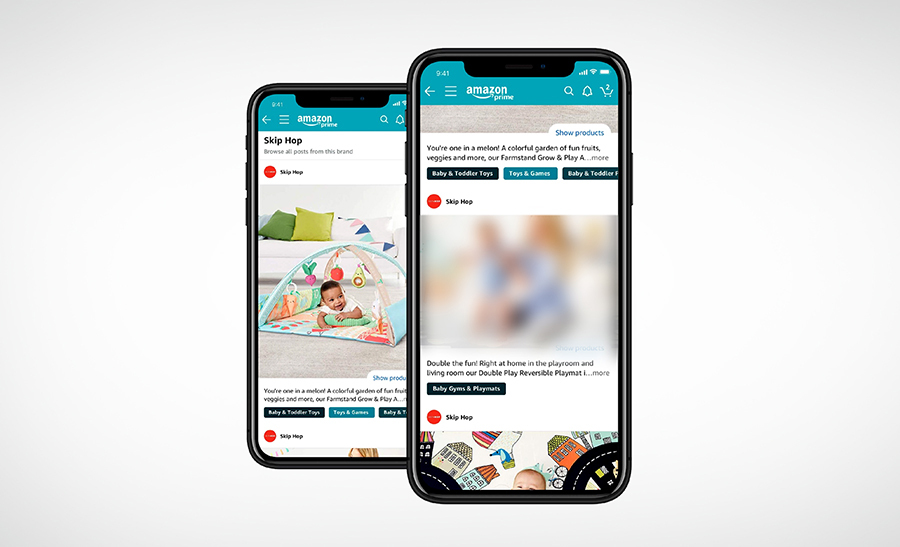 Sponsored Brands
Sponsored brands are the cost-per-click ads that contain your brand's name, eye-appealing headline, and a list of your products. When a customer searches for a product related to your category, the ad will appear to your customer that increases the discovery of your brand.
Amazon is a hub of sellers with hundreds and thousands of them competing in one category. If you want to increase your brand's visibility, then this is what you need right now!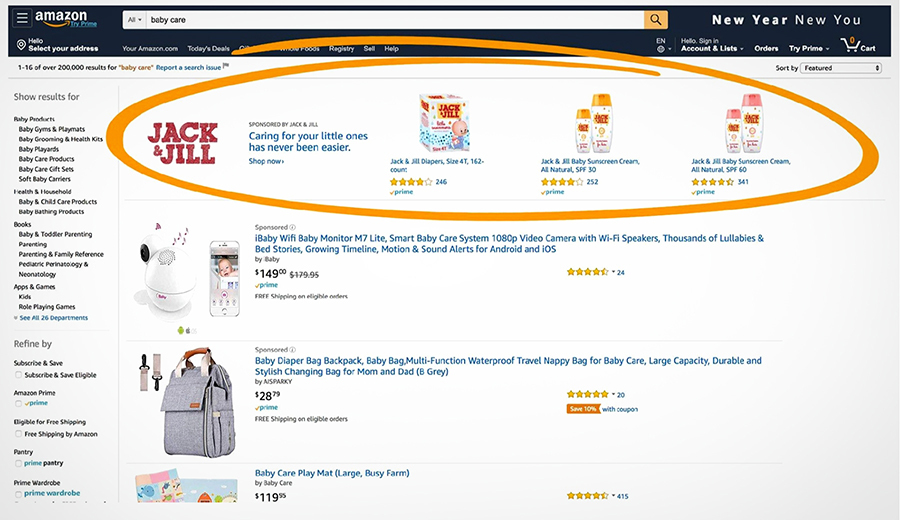 Sponsored Display
Another great feature of Amazon advertising is the sponsored display. Amazon offers a chance to the advertisers to create their campaigns within minutes both on and off Amazon.
Based on the choices of your targeted audience, you can create sponsored display ads without any longer work. These ads help advertisers to engage customers and increase brand visibility as well. Furthermore, you can also track the performance of your campaign with Amazon's metric systems.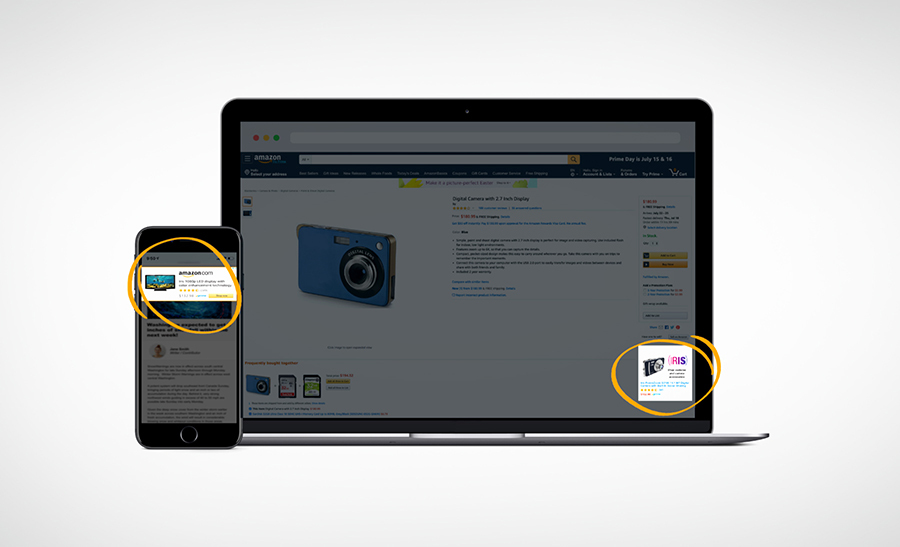 Sponsored Products
If you're not interested in any of the above options, then sponsored ads may interest you. You don't have to be a pro to work with sponsored product ads as they are too easy to operate. These ads appear on the product pages and shopping results that help the brand gain more visibility. Furthermore, the ads are extremely crucial in driving more sales as they show exactly what the customer wants to see.
One great thing about the latest Amazon ads is that you don't have to pay for impressions and only for clicks. Set your budget, your bid, and start advertising!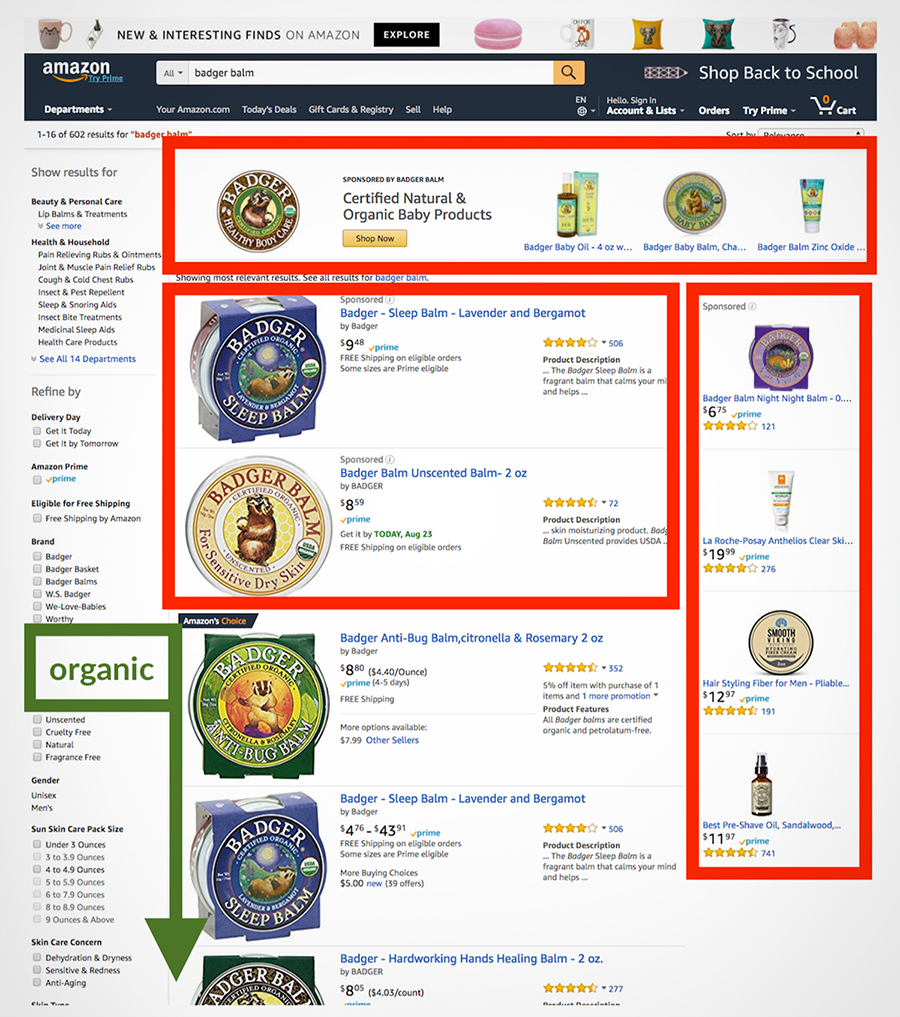 Stores
To make the shopping experience better, Amazon now brings the whole multi-page stores for brands. Just like your brand store, now you can create a virtual store at Amazon with all your products listed in one place.
The great news about these stores is that there is no additional fee. If you want to tell your brand story to the people, then Amazon stores are the best way to do it.
It's like creating your portfolio and letting the customers go through it. Not only it engages customers, but also creates a sense of value regarding the brand. You don't have to be a coder to build your store on Amazon, so anyone can do it.
You can link your ads to your store and analyze the stats with the Amazon Stores insights. It's an easy and free way to get a huge reach for your brand.
Video Ads
Video ads are another great way to catch the attention of your customers. The Amazon OTT video ads enable the advertiser to show their ads along with living sports, movies, etc. to grab the attention of the customer.
The ads can be displayed throughout the Amazon-owned channels including IMDb, etc. So, all you need to do is create engaging and highly appealing video ads to get the attention of your customer.

How can Amazon Advertising Help Your Business?
Well, now that you know all about the Amazon advertising services, now you need to know how it can benefit you. Being a seller or advertiser, the first thing on anyone's mind is to get more customers each day.
Amazon offers a great opportunity to local sellers who find it hard to connect with a huge number of people. By running ads, both big and small companies can earn a lot from Amazon.
Here are some benefits that you can get out of advertising your brand on Amazon.
Reaching Buyers
Imagine someone coming to Amazon just to check the products? Sounds lame, right?
Anyone coming to an e-commerce store is definitely coming to purchase. It's another thing if they find something in their budget or not.
So when you run ads on Amazon, you're not actually wasting your money on viewers, but on potential buyers. When a seller runs relevant ads, it creates feasibility for the customer to track the product fast. So, it's the first benefit that you will get out of Amazon – reach to buyers, not viewers!
Achieving Ranking
Just like achieving a high ranking on Google is a game of expertise, it's the same for Amazon as well. If you want every other person to see your product when they visit Amazon, then sponsored ads may be the right option for you.
Millions of people visit Amazon each day. Now imagine your product that is highlighted on the homepage. How great is that for your business? Just by spending some money on ads, you can gain a lot of profit in no time.
Paying for Clicks
For local sellers, this is definitely a plus point. Most of the digital advertisement asks for pay-per-impression; however, that's not the case with Amazon advertising. At Amazon, the advertiser only needs to pay for the clicks per ad. If you have an extremely engaged and targeted ad, then it's a worry, but that means that the buyer is interested in your product, right? Who does not like engagement?
Furthermore, you don't have to enter your credit card details and make a payment after every click. Amazon cuts the amount from the next sale, so everything is hassle-free.
Easy Success Measurement
You can never know how your ad campaigns and store is performing unless you can see some data. The analytics help you improve your performance and work on aspects that are bringing you more loss than profit.
The seller can easily check the data, learn and improvise their marketing strategies to get more profit and targeted reach.
Affordable Advertising
Another great benefit of using Amazon advertising is that it does not break your bank. To your surprise, there's no activation cost and no subscription fees as well. Start your PPC campaign anytime and make sure that your product becomes popular among customers.
Steps to Start Your PPC Campaign on Amazon
Coming to an important part, how can you start your Amazon PPC campaign? Here are all the steps for you.
Choose a product that you wish to advertise on Amazon.
Select a keyword that perfectly defines your product and is easy to search. Remember that choosing the right keyword is extremely important. It's the term on which your product will appear in the search results. You can either work with your keywords or with the ones that Amazon provides as suggestions.
Set the budget and start your sponsored ad right away!
Final Word
Amazon is definitely going up on the ladder with time while providing great opportunities for sellers. To help sellers increase their reach, Amazon came up with the amazing Amazon advertising that helps them get more reach with minimal cost.
Having your products appear on the home page is a great deal for the business. So, if you have the brain for advertising and want your brand to stand out among the rest, then you need to start working on the latest Amazon ads.