When clients approach, they expect designers to deliver the project as soon as possible without having an idea about challenges they face throughout the process. It sounds better to make the, a part of designing process. This step will give them an idea about your credibility and expertise.
So, they understand how you ensure to deliver high-quality web design without exceeding the deadline. Focusing on website designing procedure is necessary for two reasons. First, it creates unimaginable opportunities. Second, a thorough process results in the best design solutions that reflect your relationship with the client.
Few people understand that web designing is more than creating a website from scratch. It is an approach consists of multiple steps. Moreover, it needs creative thinking and a certain set of skills to develop and then maintain a solid presence online.
So, next time when clients ask for your website designing quote, don't only share the rates. But, make this procedure impactful by involving them into behind the scenes of website designing.
Here's a quick sneak peek of the website designing process.
It Begins with Brainstorming
Web designing starts with meeting and thinking about the project together. Many experts recommend meeting with the client face-to-face. If there's no chance, you should consider video calls. Your client can't help in terms of design. But, he can discuss the need for having a website. Whether it is to generate leads or it has some other purpose. A thorough conversation with the client will clear your mind and give you direction.
Task Breaking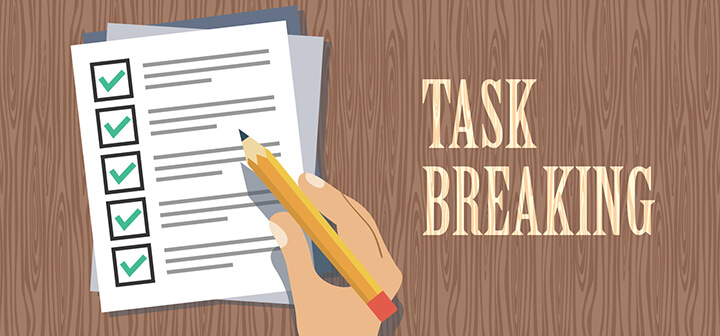 After the meeting with the client, you can breakdown tasks and make a list. From research to design to development, designers include each step in it. This is another quick way to identify any gaps if you are missing something. Having a list ready or task breaking can also help you in reflecting on your progress. If your client is following up, show this list to them so they have an idea of how the project is progressing.
Work on Design or Layout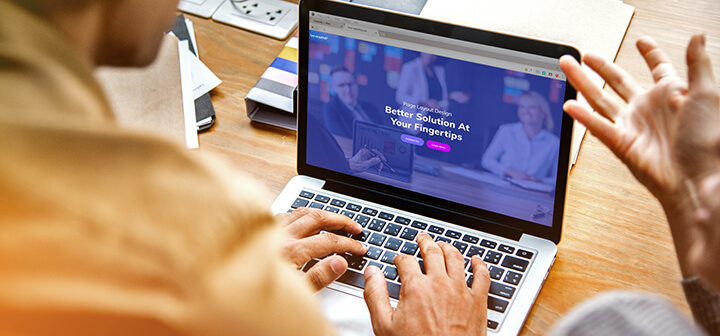 It is important to know what your client needs. Then, the designers begin working on a layout that represents a brand. This layout is made as per the information gathered or given by the client. At this level, you design home pages, secondary pages or other pages like a blog on the demands of your client. It seems professional to have 2-3 designs ready to present them as an option. So, the client has more than one option to choose from.
Feedback from the Client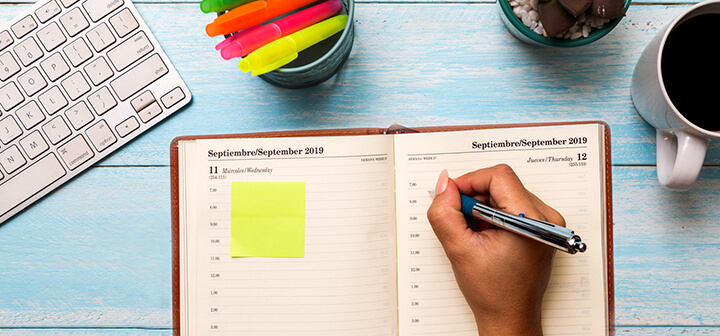 The client's feedback is incredibly important throughout the process. So, as soon as you have the initial design ready, send it to your client and ask for feedback. This step can make designers anxious but it is necessary to know what the client thinks. If he wants changes, adding or eliminating items, you still have room to do so. After receiving valuable feedback, you can make changes or proceed further.
Development Stage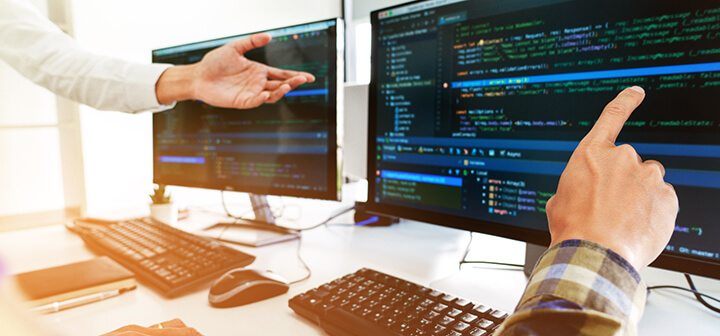 The next step is coding and development. Web Developers begin coding on the approved design to build the actual website. The server used at the level is not the live one. No one can see this staging server. Moreover, developers start coding all the functions and install graphics where required. This level also includes building a back-end. The back-end of the website is kept to manage or update it in the future.
Content or Copywriting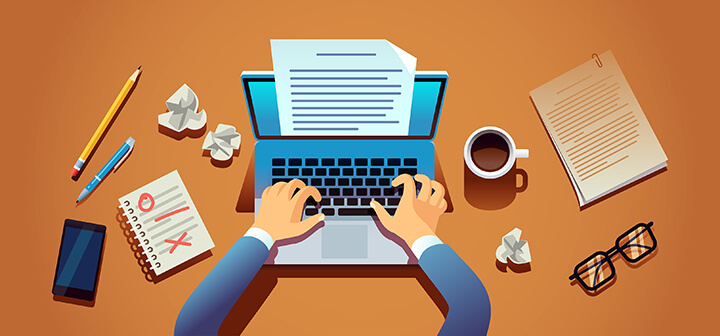 Most clients request for custom copywriting or hire writes on their own. This level is when content writers get active. Their role is to craft an attractive and unique copy for all the pages of the website. Clients also approve. Taking feedback for copy is essential as well. A dull or meaningless copy has the potential to impact the design. So, it is better to get it a green signal from the client and take the next step. Sometimes copywriters are available in the designing agencies. If not, then the client hires a professional writer and discusses the type of content he needs. In this case, designers just receive the copies and adjust them on the website accordingly.
Testing Phase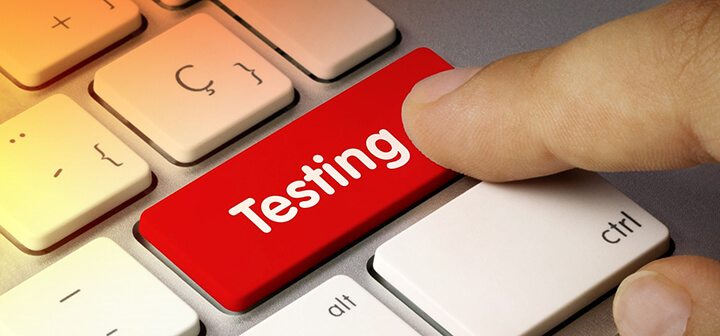 You can call it the testing phase or quality assurance phase. This step is carried out to ensure that the website runs smoothly on all the devices. A couple of team members run the website on different screens as well to observe its functionality. A developer monitors this process too. The testing phase is ideal to identify errors. If any points are missing, the quality assurance phase can detect it as well. Later, when errors are found in the testing phase, the design is sent to the client for final approval.
Launch Time
Launch time is finally the time where the work hard of past weeks go on the live server. This doesn't happen until the client approves website design. Once approved, a hosting account and domain name are given to the new site. Domain names are given if there aren't any. Later, the developers come in action and move the newly developed website from a staging server to a live one. Transfer also begins here. If you are wondering, new websites become live for the public in just hours.
A website is made following the above-mentioned options. But, the designing process is usually based on the size of the website. The time duration might exceed if the website is bigger. It also depends on the client. If he responds on time, things can move forward on time. But, if he takes days to reply, then the process can go up to months. It is crucial to wait for the client's feedback to minimize the risks of redoing tasks. It is best not to move forward without client's approval.
Final Word
Designing a website might not require months. But, it surely needs concentration and attention. Your one wrong move can ruin your entire hard work. The team of designers must be aware of that. So, next time when you hire a website designer, be sure to stay in touch and follow the process.