Count the most used equipment you use daily on a scale of 1 to 10 and your mouse would be on top of that.
Every designer might compromise on her life partner but not when selecting a mouse!
Okay, I over exaggerated but having the best computer mouse for designers and illustrators is a must in order to produce the best creative work.
Along with providing high-quality work, there is another unsaid rule that deals with your mental wellbeing. And for your positive mind during work, it is important that you select the right mouse that syncs with your thoughts so you always produce the best work without getting into a scuffle with this tiny device.
And if you're startled to see skyrocketing prices of all the best mice (made for graphics design), I've various options in mind that can be a great substitute in terms of price. 
Come, let me share my go-to list of best mice for designers if you've decided to ditch your standard one.
Selecting Best Mouse for Graphic Design
If you're an absolute non-technical being with 0% knowledge about best mouse for graphic design, let me give you a quick tour that what to look into your selection. Do consider the points that I've narrated below in order to select the best mouse option for your designing work.
Noisy/Noiseless
Before we talk about full-size/compact-size or DPIs, answer if you prefer working in a silent mode or have no issue with minor clicking sounds.
In order to select the best mouse for graphic design, you must seek if a mouse makes clicking sound or has the ability to work in complete silence. Usually, the old school mice tend to have this clicking affect that sometimes gets on our nerves. So, be sure to seek this quality in the mouse that you'd select from my list below.
Optical/Laser
When you seek an ideal computer mouse for designers, do seek if its optical mouse or has the laser functionality. Obviously, laser beats the optical in terms of efficiency and DPIs in design world but there are some exceptional optical mouse choices that you may consider.
Wired/Wireless
Next, do seek if it has a cord or if its wireless mouse!
If you don't mind having a cluttered desk then you may opt for a wired mouse and if not, there are plenty of options in wireless category.
Full-size/Travel-size
There are two types of mice that you can get to have in the market, full size and travel size!
If you like using compact sized accessories then go for travel size mouse or else, there are plenty of full-size mouse for graphic design.
Programmable Buttons
If you like having more control during work, do seek if the prospective mouse has a programable buttons in it. You can get to personalize the button functionality as per your working preferences and speed up your work progress.
Ergonomic Designed
Casually picking a mouse may lead to carpel tunnel injury if you don't pay attention to how you hold the mouse for hours. Don't worry, having an ergonomically designed mouse can eliminate such injury risks.
OS Compatibility
During your evaluation process, do seek if the selected mouse is compatible with your operating system or not. If the mouse is compatible for all OS programs, you can enjoy the usage freedom and change the devices without worrying about the compatibility issue.
Left/Right Hand
Are you a lefty or prefer working with your right hand?
Do seek if the design, of your selected mouse, goes with your most used hand or else you'll experience a strange discomfort during the work.
Best Computer Mouse for Designers & Illustrators
I know every man has a different preference even when it comes to selecting a mouse for graphic design. So, I kept this list, containing the best computer mouse for designers and illustrators, as diverse as I can in terms of design, functionality and most importantly the price tag. For your ease, I've segregated this list into three parts for suggesting the right mouse as per your budget. Continue reading and select the right mouse for graphic design (or normal usage).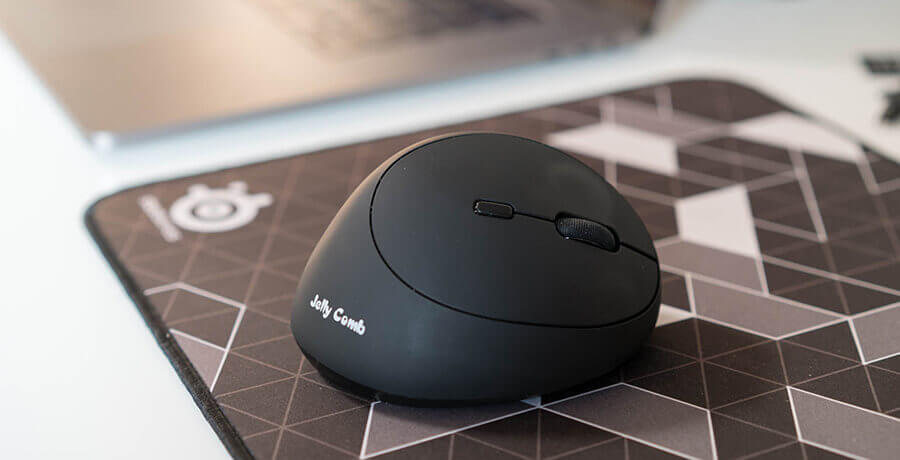 Let's start the list with something extremely affordable or something that you can buy with eyes closed.
Jelly Comb does have a nominal price tag but don't confuse its price with the astonishing features that this little wonder has to offer. Having 2400 DPI, this mouse offers you 6 buttons all well-crafted to harness your design process without reaching out to your keyboard for minor functions. Plus, you get to use this device with either hands, all thanks to its ergonomic design that offers same efficiency for both left as well as right hand users.
Along with awesome design, you get unlimited features all packed in such a compact device.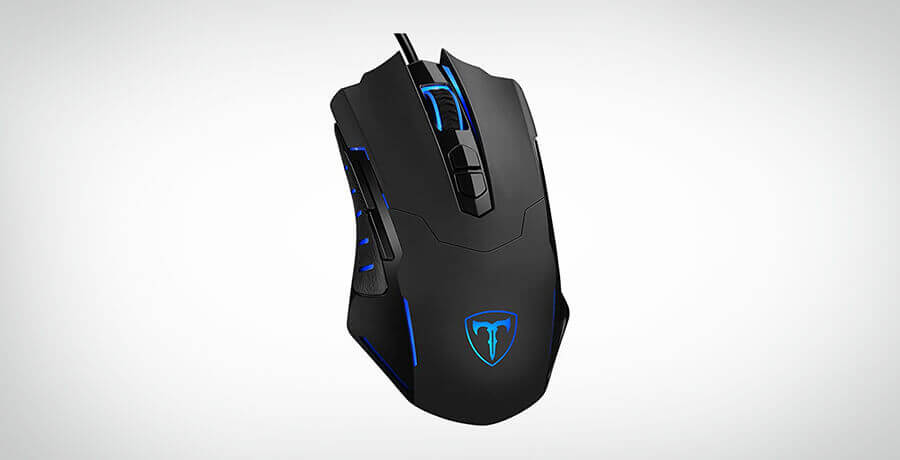 Originally designed for gamers, PICTEK offers all the essential qualities that a designer would want to have in her favorite computer mouse.
Along with having an ideal price tag, PICTEK offers you a universal compatibility feature allowing you to connect it with Mac, Windows or even Linux supported devices.
You can work at a super-fast speed having 7200 DPIs in this futuristic looking mouse that has an alluring boundary illuminated with vibrant light option. You'll especially like the versatile polling rate that goes up to 1000hz giving you a superficial movement speed in your work if you opt for PICTEK. What I like about PICTEK is the high precision sensor that makes it real futuristic invention even in a low-price range.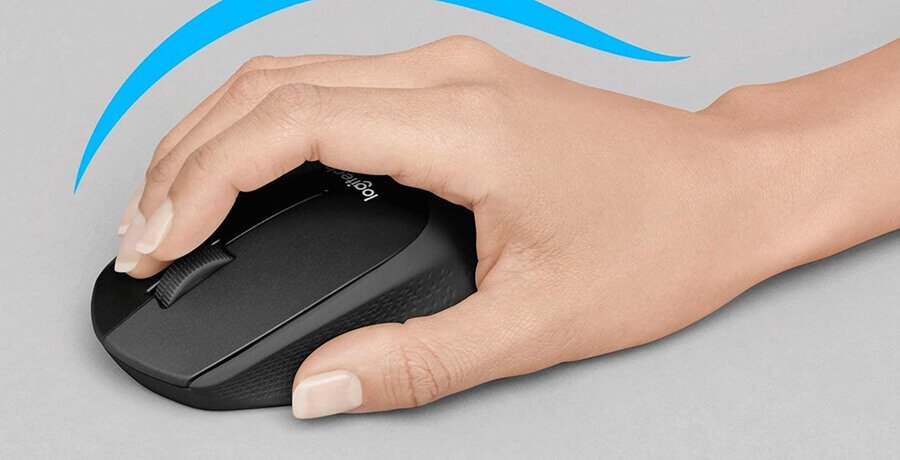 The next, in my list of best computer mouse for designers, is from Logitech that's known for offering jaw-dropping inventions in IT sector.
Logitech M330 Silent Plus is another viable option if price is your main concern as it costs comparatively lesser than most mouse for graphic design work. This compact option offers a decent 1000 DPI with 2.4GHz wireless range. The ergonomic right-hand design is especially made for those who prefer using the right hand during the work.
Given the size, DPIs and a scroll button on top, this mouse is perfect for designers who often travel and tend to work during the commute.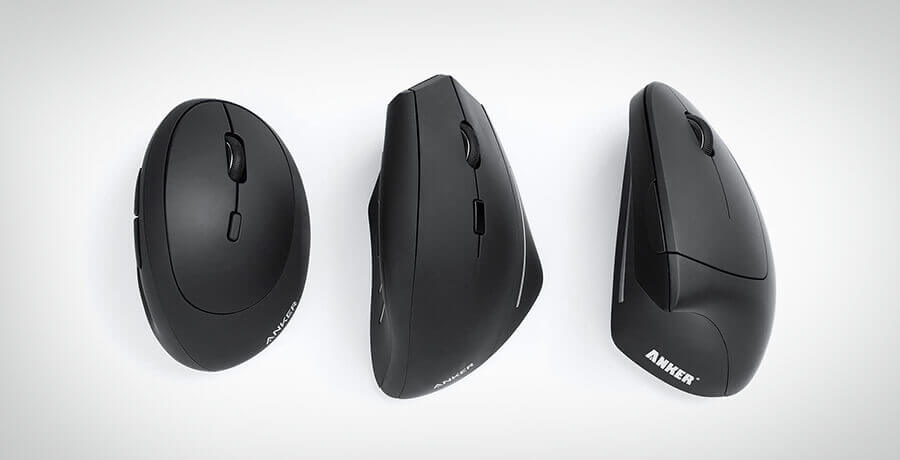 Personally, I'm not a big fan of optical mouse since I opted to a laser but there's a special reason for including this one in my list.
First, it has a very nominal price tag which makes it worthy for inclusion in the list of best computer mouse for designers and illustrators. Secondly, the ergonomic design is what caught my attention.
If you're someone with wrist inflammation concerns or fear any possible injury due to excessive usage in odd wrist position, Anker Vertical Ergonomic Optical mouse should be your prime choice.
Other than that, you get a basic 1600 DPI, 5 versatile buttons and 2.4GHz wireless range if you opt for Anker Vertical Ergonomic Optical mouse.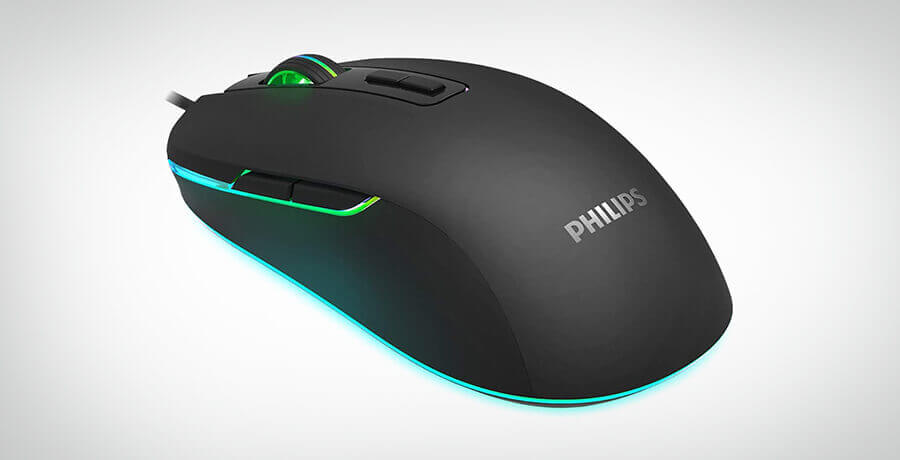 Philips RGB is another gamer mouse that I've added into this list because of one particular reason.
You get to have 7 different programmable buttons in Philips RGB wired mouse that can impact on your work's pace and enable you to access different tabs (or select various options) right from the mouse instead of using the keyboard. Apart from that, the mouse offers you an ambidextrous feature whether you're a lefty or work with your right hand when designing. The clean design allows you to have a solid grip on the mouse along with adjustable DPI facility, too.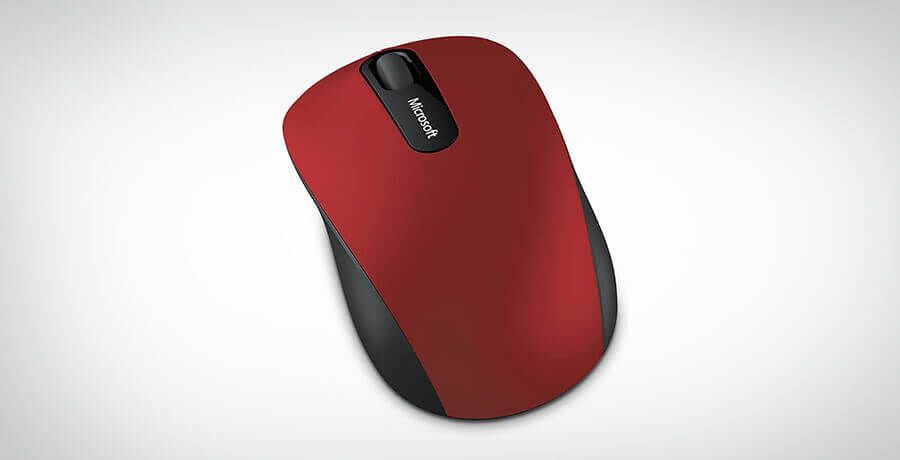 Are you a fan of simplicity, compact size and above all, wireless accessories?
I have just a perfect option for you in shape of Microsoft Bluetooth Mobile Mouse 3600. Just look at its dark red body and the compact size that signifies its utility whether you're in office or out on a long trip (but have to work on endless amendment list from your client's email).
Enjoy the ambidextrous orientation, universal compatibility and that clean look that instantly wins your heart. Along with having a 1000 DPI, Microsoft Bluetooth Mobile Mouse has a comparatively affordable price range, too.
If you're under the impression that Microsoft is good for developing MS Office Suit only then you need to update yourself.
Allow me to present Microsoft Classic IntelliMouse that offers 3200 DPI with 5 buttons in its gray casing. The mouse, 2nd in our list of the most affordable, best computer mouse for designers , offers an amazing experience if you're a right-handed user.
The only compromise that you'll be making (if you opt for this one) is that it's a wired mouse if you're a wireless person in quest of finding the right mouse selection.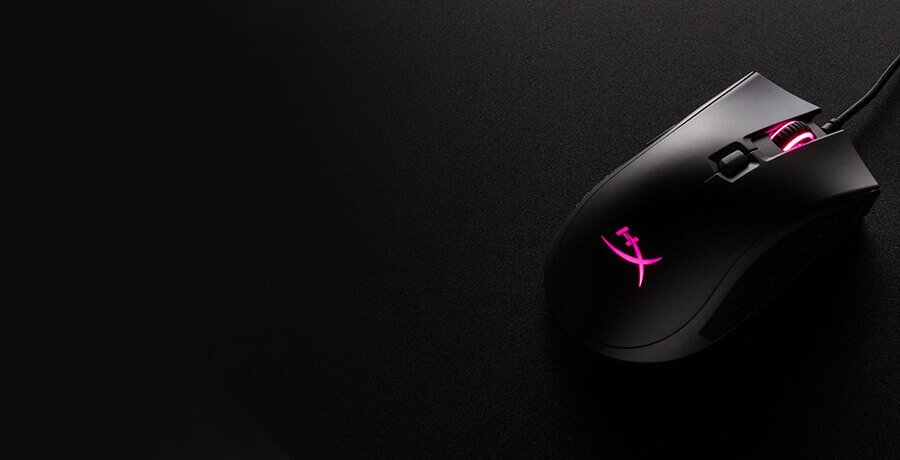 Next, in the list of best computer mouse for designers and illustrators, is another viable option for your creative ventures is HyperX Pulsefire.
HyperX Pulsefire is a pro mouse with 3389 Premium Pixart Sensor feature and has a very lightweight that makes it an ideal choice for someone with excessive mouse usage habits. The large skates and braided, flexible, cable allow you to extend your hand for as wide as you prefer with this wired mouse.
You get up to 16000 DPIs in this option that makes an intricate movement noticeable by the device which I like the most about this suggestion. Plus, the wheel tilt inputs are another amazing feature of this recommendation for someone who prefers to work real fast while crafting something creative and interesting.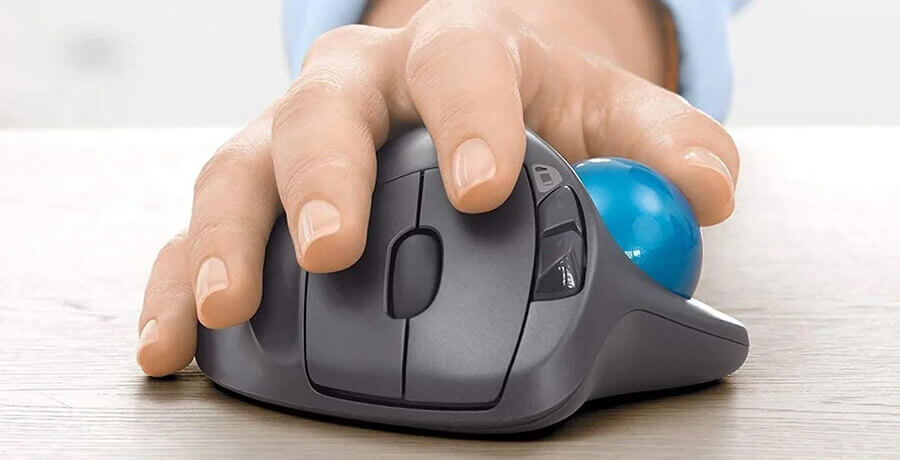 If ergonomic design is your weakness, I've another suggestion to make!
Consider buying Logitech M570, a wireless, right-handed, 4 button mouse that would surely win your heart with amazing experience via its ergonomic design. Plus, the super easy USB connectivity adds more weightage to this option if you don't like setting up mouse for next 15 minutes after turning on your laptop.
This laser mouse literally acts as your prosthetic hand, enhancing the work speed and giving you a decent 2.4GHz wireless range. I believe it's a complete travel package for a designer in such a price range so you must give it a thought if you're considering to upgrade your mouse.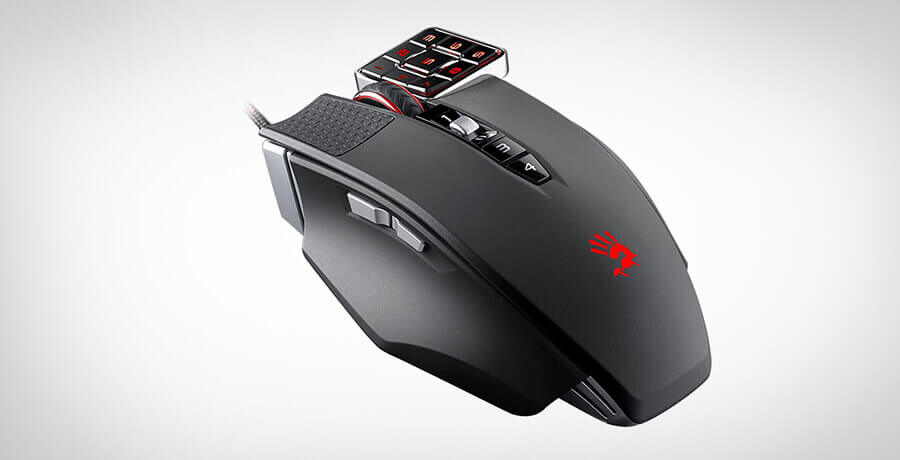 If you like using mice with multiple programmable buttons, I've another recommendation (after Philips RGB) in shape of Commander ML160A.
I included this one in the list of best computer mouse for designers and illustrators as it gives more control with 17 programmable buttons. Plus, you get to have up to 8200 DPIs that makes your usage extremely satisfied if you prefer working under full control over the device. The X Glide armor-like body, matte black color and fastest response time all make this mouse a worthy inclusion in this list of affordable and best mouse for graphic designers.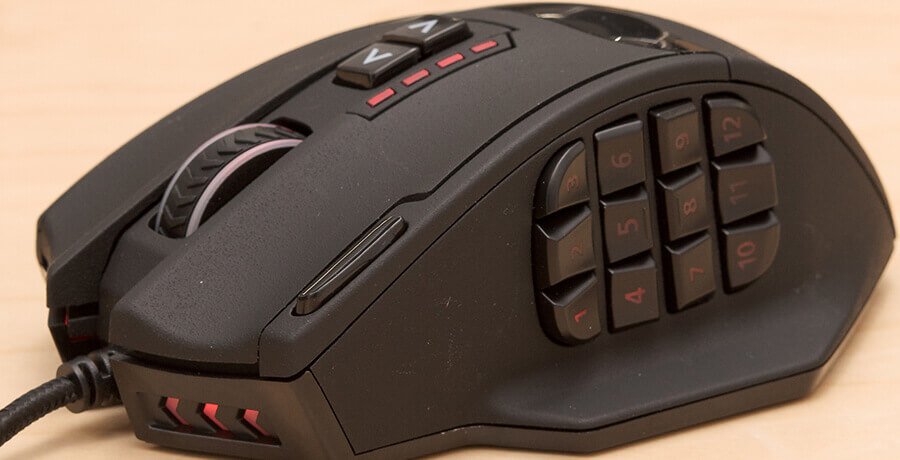 Last, in the affordable mice list, is a wonderous invention from UtechSmart, the Venus Pro mouse for graphic design.
The amazing sensor quality, comfortable and ergonomic design and up to 16 programmable buttons are what set this option as a viable investment into a new mouse.
Plus, the 16000 DPIs with 16M Chroma RGB Lighting with up to 70 hours wireless mode are a few options to declare this mouse a beast in graphic design mice category.
This device is loaded with various amazing features but what I personally like about UtechSmart Venus Pro is the high precision optical sensor that comes with a personalization option.
When it comes to compact mouse for graphic design, Logitech never fails to impress with its Logitech MX Anywhere 2S.
The mouse offers ambidextrous hand orientation and supports both Mac as well Windows operating systems along with a USB/Bluetooth connectivity. Plus, the top scrolling buttons offer you instant navigational experience which I personally find very comforting for my fingers.
Also, the rechargeable wireless port eliminates the battery's expense especially when you're on a long journey and highly reliant on the mouse for getting things done.
If you prefer wired but high functionality mouse for the design work, I've just one perfect option to suggest in shape of MOJO Pro Performance mouse.
What I like the most about this wired mouse is the ergonomic design that has a perfect alignment of each button that a graphic designer, with aspirations for speed work, would ever want. Plus, the 9 different buttons offer you complete control over the personalization to adapt the mouse with your preferred working patterns.
In short, the mouse literally works on your will with high precision sensors and make this mouse no less than a tech-monster of my list.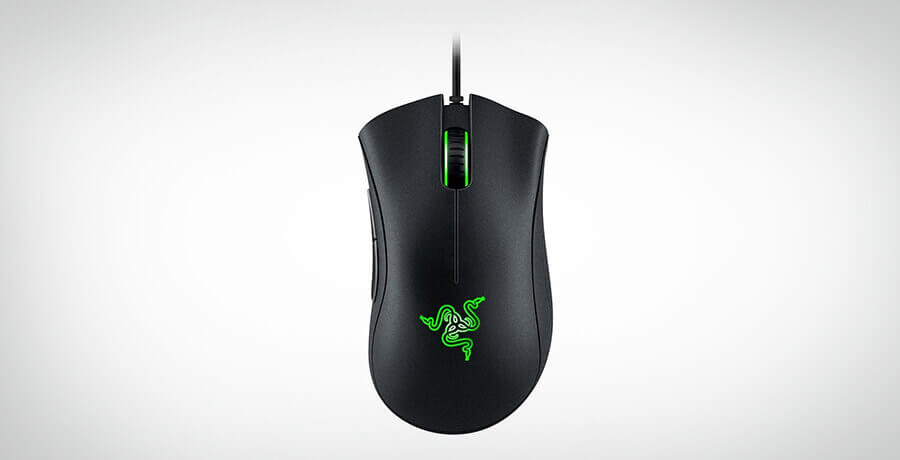 If you're someone that prefers a wired mouse, accepts optical movement detection and prioritizes compact over full-size mouse, I suggest you to consider DeathAdder Chroma by Razer.
The mouse literally fulfills all the essential requirements to be in this list of best mouse for graphic design with up to 10,000 DPIs and a nice top scroll button. Apart from that, the Z-axis tracking feature is another unusual treatment that this mouse has received from its creators.
For adding more control in your usage, Razer gave you 2 buttons close to the thumb range which I feel a wise integration into this device.
Last in afforadble mice is again from Logitech that has been designed to prevent muscle strain with its vertical shape.
The Logitech MX Vertical Wireless Mouse is another wise invention that is suitable for those who stay long in front of their laptop screens like me. With up to 4000 DPIs, the mouse allows you to work comfortably at a fast pace and offers complete control over the grip.
What I like the most about this mouse is the Logitech FLOW that let you copy text as well as images in between different devices which you won't find elsewhere.
***Premium Options***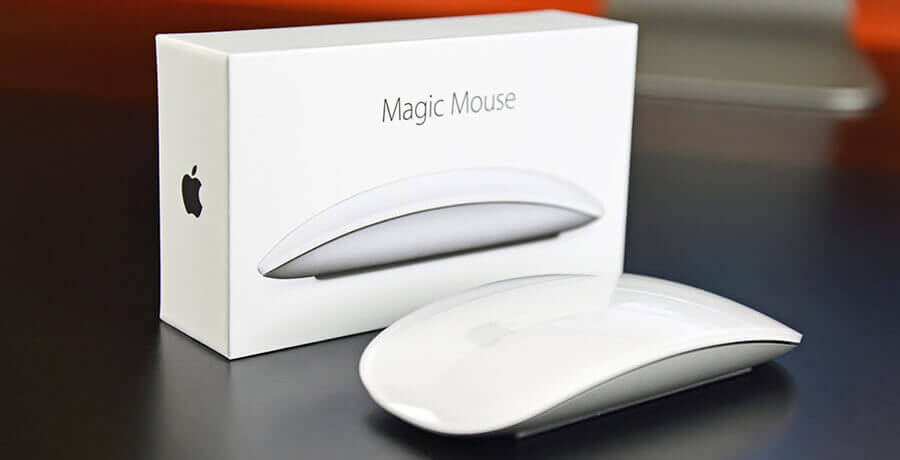 If you can go slightly out of your budget in quest of the best mouse for graphic design then allow me to suggest you Apple Magic Mouse 2!
Apple, yet again, has proven itself as a revolutionary company by combining both touchpad and the mouse into this wireless wonder that works on finger gesture. And this was the reason I included this in the list as to suggest you some real futuristic invention by none other than the technology pioneer itself.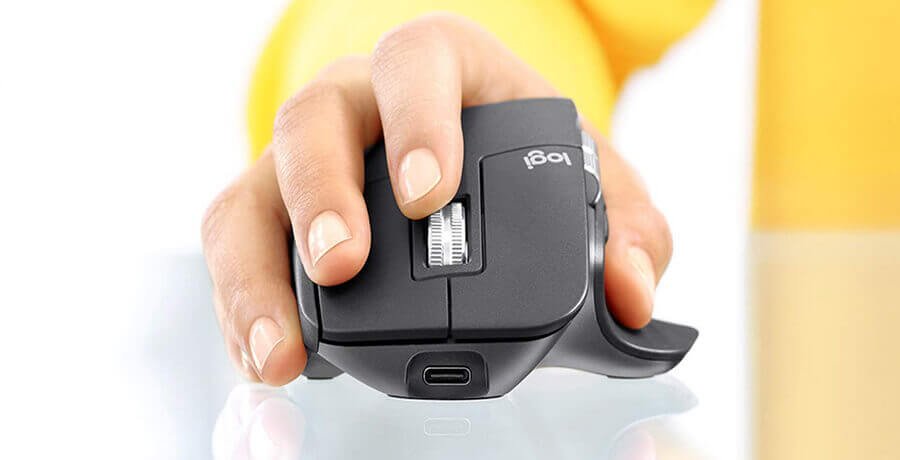 Before I conclude the post, here's one final recommendation from Logitech in shape of MX Master3 that maybe out of your budget but is worth giving a thought.
Designed for right-hand users, this mouse supports a multitude of OS programs. Plus, the scroll button offers you an ultra-fast speed for browsing and navigation. And the 4000 DPIs signify that this mouse is a perfect choice for any graphic designer who wants to work as he imagines the design inside her mind. So, I recommend you to consider Logitech MX Master 3 if you prefer to have advanced gadgets in your creative toolkit.
Also check:
Final Words
Having a mouse that comforts the hand can prove a relaxing experience especially to those who literally spend 12 hours on their laptop designing awesome concepts. And I hope you'll find your next mouse from this list without spending much. Also, do consider the premium options if your budget allows you to as the money would be worth the great features that both Logitech and Apple have infused in their mice.
Adios!
Disclosure: This content is reader-supported, which means if you click on some of our links that we may earn a commission.