Coding and programming make lives easier for almost everyone that uses the internet. From big software to our everyday social media apps, everything runs on it.
Since it is heavy work, therefore, developers and programmers need something strong to work on. It is important to have the best technology in use to avoid any hassles or problems during your work. It is extremely hard to see the code through a wrong coding monitor and who wants that, right?
The wrong equipment can affect the quality of the work. Also, the wrong monitor can make your eyes tire out pretty easily.
In this article, you will learn about some of the best monitors for programming and coding. However, before moving on to that, let's first discuss what you need to check in a good monitor for coding and programming.
What to Check in a Monitor for Programming and Coding?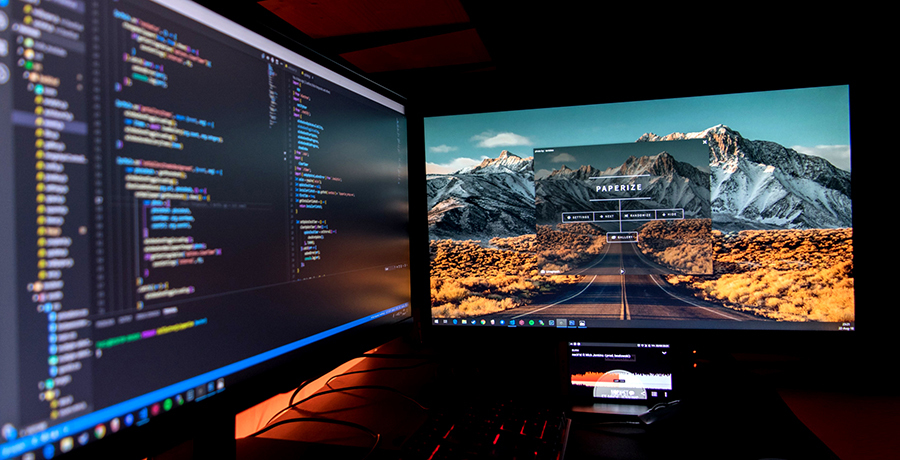 Buying a monitor for coding and programming is not as simple as entering a shop and buying the first monitor that you find in the market. You cannot invest in something that looks amazing, the inside of the monitor is what matters the most.
There are a lot of things that you need to check in your monitor before purchasing it. But don't worry, it's not impossible. Here's what you need to check in the best monitor for coding.
Resolution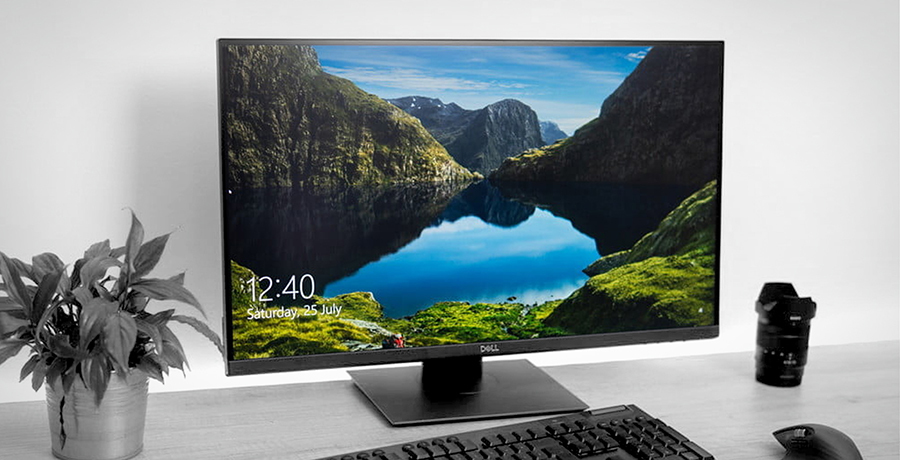 When it comes to buying a monitor, the first thing that you need to check is the resolution. Unless the resolution is perfect, the monitor is of no use for a coder or programmer. Good resolution means sharp images and crisp view, right? – Well, isn't this what a programmer would want to see the code clearly?
It's important that you choose the highest resolution monitor for your coding and programming. A lot of people settle on 1080 pixels when they should be opting for 4K resolution. We also prefer 4K resolution monitors for coders and programmers. Isn't it best to get 4K once rather than buying a graphics card later? It's a one-time investment that is certainly worth it!
Monitor Size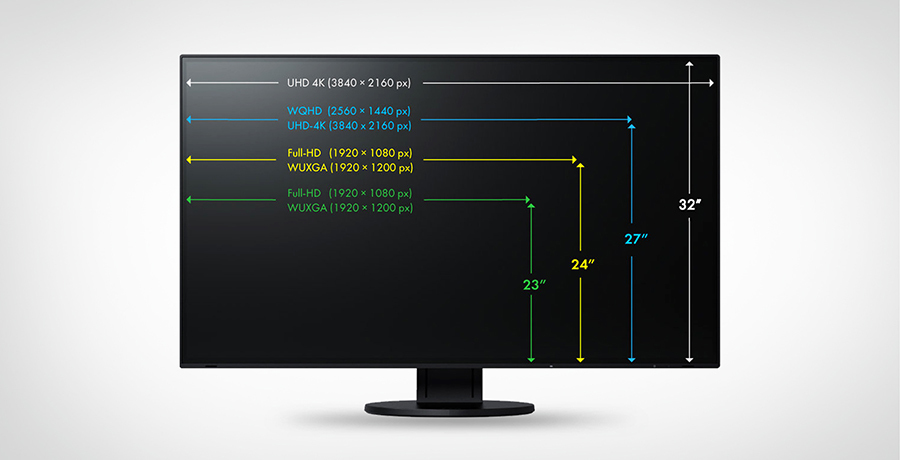 Another thing that you need to check in the monitor is its size. Well, there is nothing special about it apart from the fact that you will fall in love with your work again. Working on a big screen is a lot different than working on a smaller one. Even if you have the highest resolution monitor, a fairly large screen is a comfortable option. You don't really have to peek into your monitor screen to check something.
Just like you'd prefer a large screen for gaming or movies, get a larger one for your programming work as well. The monitors usually come in 15-30inches. If you have a big room, then getting a giant screen may work for you. Considering the programming work here, a 20-25 inches screen would work best for coders and programmers.
Are you into gaming? If yes, then you're in luck because this screen size would work flawlessly for your gaming endeavors as well.
Stand and Flexibility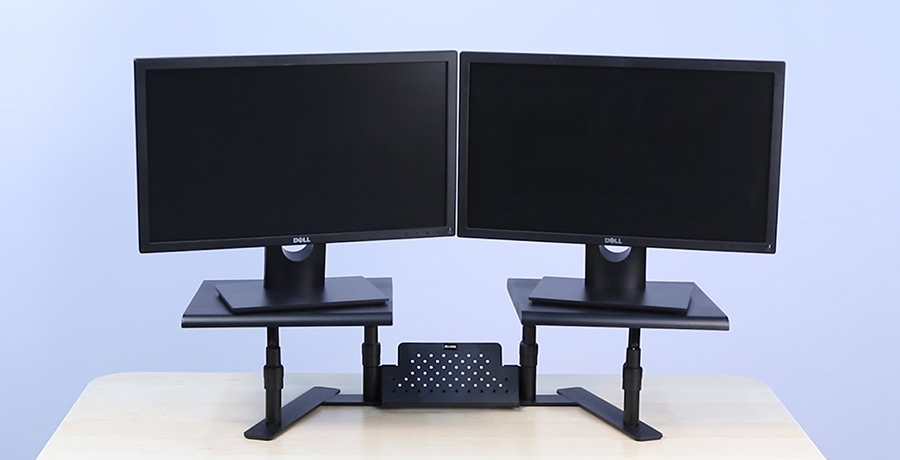 Another important aspect of a monitor is its flexibility and stand.
Ask yourself – would you like to work in a fixed position for several hours or would you like some flexibility? If your answer is the latter one, then you know what you're looking for.
Comfortability comes before everything and if your monitor is uncomfortable to work with, then it may affect the quality of your work as well.
Make sure to check the stand of the monitor that you're planning to purchase to see if it offers angle adjustment or not. Height adjustment is also an option, so make sure to check all of it. It will also you to do your work without any pressure.
Budget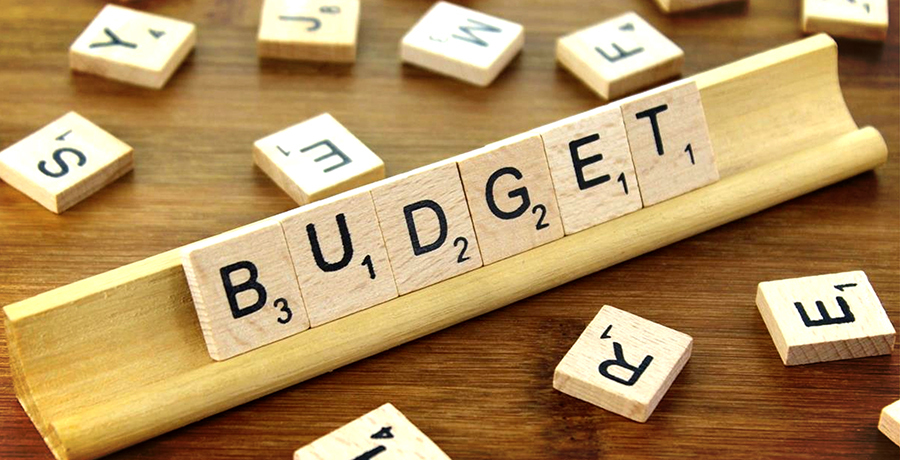 Your budget will decide if you can even think of all these luxuries in your monitor. If you don't have a budget, then you might be forced to look for a basic option that can work for the time being, but not a good option for long-term use.
If you can raise your budget a little, it would be best for you. Consider it a long-term investment that you're making in your career. Delivering quality work will only get you more work, but with a basic monitor that might hard to achieve.
Once you work on a big, high-resolution, and exceptional screen, it's hard to come back from it. Basic sounds useless when you have tasted luxury.
Being a professional, one should think of the long-term when they are purchasing equipment. Your monitor and system is your sword, would you like it sharp or not? Depends on you!
Buying a monitor can take some time and it's okay to think about your prospects before purchasing one. A monitor for coding and programming is not the one that you'd buy to use paint in your PC or for content writing.
Coding and programming use heavy software, so it's not just your CPU, but your monitor should be worth handling it as well. With the best colors and resolution, you can produce quality work. Do not think twice before investing in your monitor.
Now that you know what to look for in it, let's move on to the best coding and programming monitor that you can purchase.
12 Best Monitors for Coding & Programming
We have listed down some of the best monitors for software development. If you're a programmer and you need help in finding the perfect monitor for work, then you can find one for you in this list. Just make sure that the one you choose falls under your budget!
Screen Size: 23.8 Inch | Resolution: 1920×1080 (Full HD) | Refresh Rate: 60 Hz
Coding and programming get easier to do when it comes to working on HP VH240a. The monitor is extremely budget-friendly, so almost everyone can afford it.
One of the most amazing things about this monitor is that it comes with an ergonomic stand. You can adjust the screen to your liking and comfortably work on your projects.

Coming with an IPS panel along with 178-degree viewing angles, 8-bit color depth, and an incredible image resolution – this monitor is perfect for every programmer looking for an easy solution.
This monitor is also perfect for casual gaming, but don't expect a lot from it as it comes with a 60Hz refresh rate and 5ms response time only. However, you can still get a smooth gaming experience with it.
The monitor comes with built-in speakers as well. Apart from it, the Auto-Sleep Mode is another feature that you should know of!
This monitor offers value for money, so choosing it won't be the wrong choice!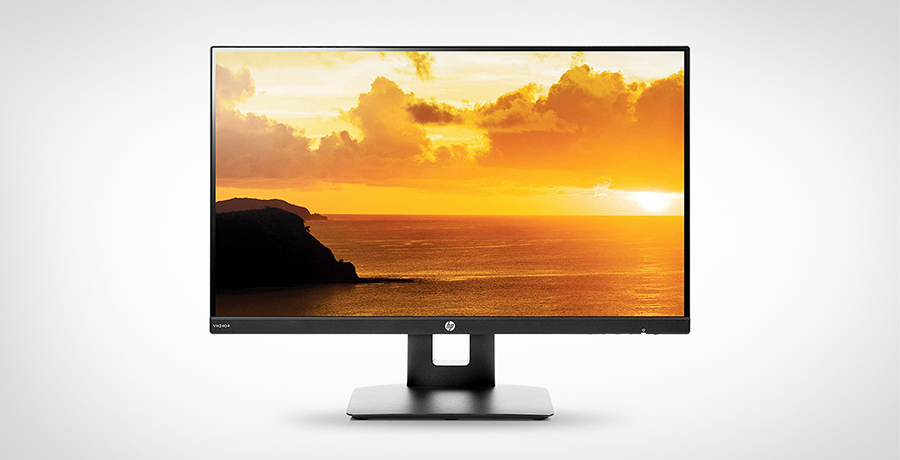 Screen Size: 24 Inch | Resolution: 1920×1200 | Refresh Rate: 60 Hz
If you don't find what you're looking for in the above monitor, then this above-average Dell U2415 might serve you right.
Why are we calling it above average? Well, for the reason that it comes with a higher image resolution. Yes, this monitor comes with 1920×1200 resolution with IPS LCD making it amazing to work for programming and coding.

It's one of the best monitors for programming that you can set at your office or home. Not to mention the ergonomic stand that makes it comfortable to use. The monitor is generally loved for its wide viewing angles and an adjustable stand, but it does not end here.
If you're into gaming, then you can expect good performance from this monitor, thanks to the 60 Hz response time.
Where it has its pros, the cons are also there. You might find the black colors appearing a little cloudy at times and the contrast may not be the best. So, decide if you'd love to compromise a little for this beautiful monitor.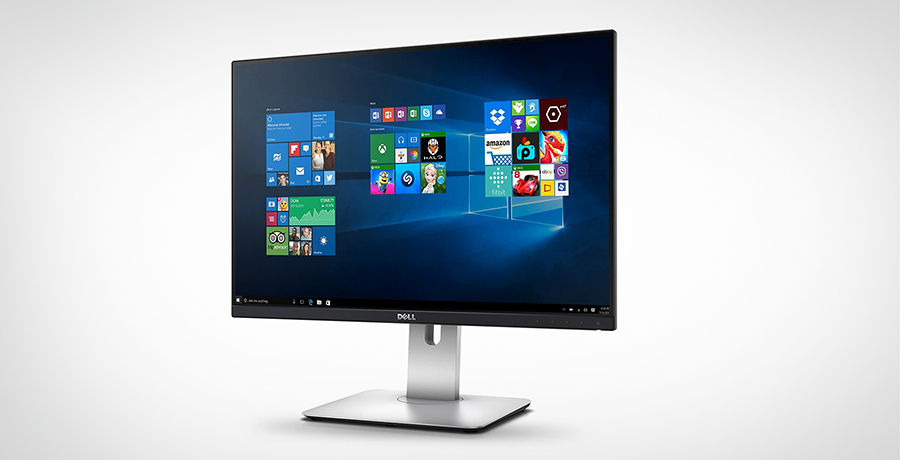 Screen Size: 34 Inch | Resolution: 2560×1080 | Refresh Rate: 75 Hz
Are you someone who looks for productivity? If yes, then this monitor is all that you're looking for. And, we're not talking about just basic features here.
With an amazing 34-inch, this monitor is an incredible machine to suffice gamers, coders, and programmers. This FULL HD monitor comes with FreeSync, HDR10 support, 75Hz refresh rate, and whatnot.

The design of the monitor is enough to capture your heart at first. However, well, there's always a 'however'. The resolution of the PC might be enough for gamers, but it may not be good enough for coders and programmers. The resolution is less as compared to the wide size of the monitor.
If you go in-depth, you're only getting 81 pixels per inch with this monitor, so the pixel density will be very low. The text may appear blurry with such low pixel density and that's all a programmer should avoid ensuring high-quality work.
If you can work with a little low density, then this monitor can be the right choice for you. Also, it's budget-friendly!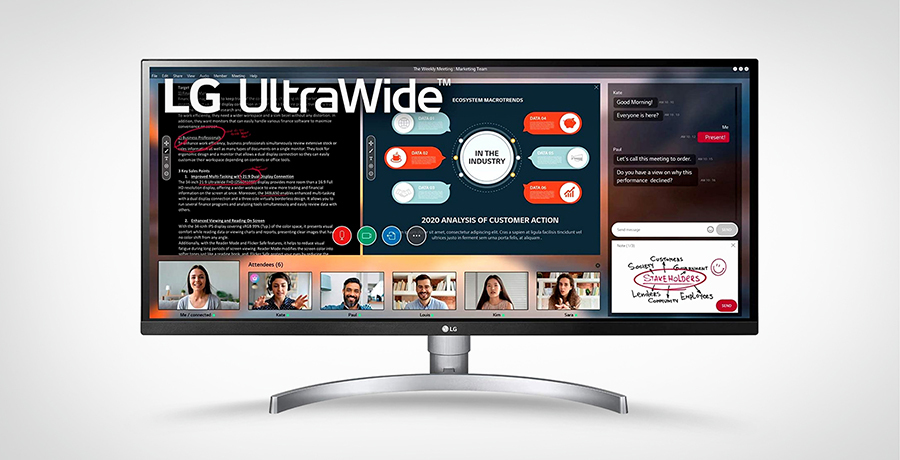 Screen Size: 34 Inch | Resolution: 3440×1440 | Refresh Rate: 60 Hz
Another LG monitor that's worth the type is LG 34WN80C-B. The monitor comes at a reasonably fair price and is worth it considering the 3440×1440 resolution. The monitor comes with an IPS panel that is the best for color-critical and productivity level work.
The USB-C port in the monitor is all that you're looking for to charge a laptop, transfer data, or do much more. You will get 178 degrees wide viewing angles in this monitor with 10-bit color depth support that is perfect for coding or even graphics-related work.

You will not find such a good monitor at such a reasonable price with incredible brightness and contrast. The problem with the above monitor was low pixel density, well, good news for you!
This monitor offers around 110 pixels/inch, which is enough to get crisp text and details. This monitor is a wonderful option for anyone who has a medium budget but expects amazingness from their monitor.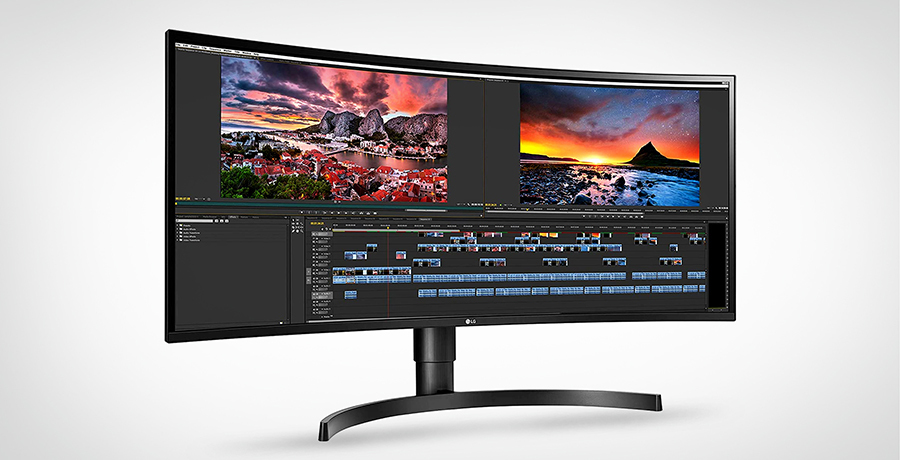 Screen Size: 24 Inch | Resolution: 1920x1080p | Refresh Rate: 60 Hz
Coming to another best monitor that you can get for yourself is this one. Before moving ahead with its incredible feature, let us make it clear that this monitor is pricey. So, set your budget accordingly if you're rooting for it.
| | |
| --- | --- |
| The monitors in Dell's UltraSharp range has gathered a lot of attention, not to mention the many Editor's Choice awards that it received. Similar to that, this monitor comes with IPS technology and displays excellent grayscale performance. The monitor comes with amazing viewing angles that will not tire out your eyes. | |
This monitor further comes with an ergonomic stand along with a four-port USB 3.0, DisplayPort output, and three digital video inputs. One thing that might make you think twice about the purchase is its price. And let's be fair. It's a bit expensive considering 1080p only.
So, will you buy it?
Screen Size: 27 Inch | Resolution: 1920x1080p | Refresh Rate: 60 Hz
If you are a fan of Samsung, then you would probably fall in love with it. It's a curved monitor that comes with an amazing refresh rate, high-resolution graphics, and whatnot.
This 27-inch display offers an excellent contrast ratio and the graphics are incredible too. One might think that the resolution is only 1080p, but we are talking about SAMSUNG here!
| | |
| --- | --- |
| Coming in the amazing black color and less weight, you can carry this monitor anywhere you want. The monitor offers increased productivity and minimal eye fatigue. Since coders and programmers mostly work for long hours, this monitor might be the right choice for you. All you have to do is turn on the Eye Saver Mode or Flicker-Free technology to reduce eye strain. | |
It's the perfect option for anyone who is looking to get a new monitor, so don't think twice and get this amazing curved monitor for programming.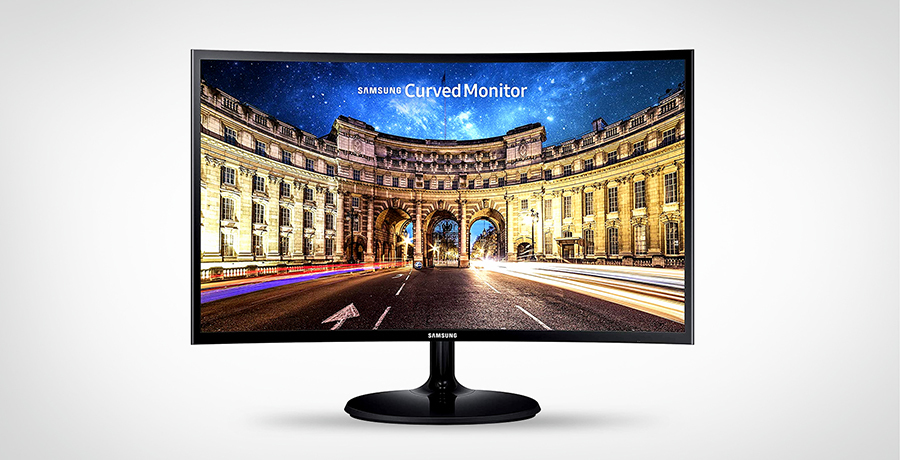 Screen Size: 28 Inch | Resolution: 3840X2160p | Refresh Rate: 60 Hz
Asus monitors are no doubt one of the best available in the market. If you're looking for the best 4k monitor for programming, then this might be the right option for you.
Although this option is a bit pricey, it's better than the rivals. Considering the incredible features of this monitor, you're getting it at the price of peanuts.
The sharp UHD image quality of this monitor is all that you need to get a generous feature set, robust colors, and great image resolution. Not just that, the monitor comes with an amazing ergonomic stand that allows you to work pretty comfortably for hours on your seat.

Programmers and coders need something fast to work without a lag and this machine offers just that! Even if you're into gaming, this monitor is the perfect choice for you.
Although the PC offers amazing and solid performance, there is still a downside. The monitor comes with no USB ports. Also, it shows skewed greens and the viewing angles might not be perfect. If you think you can live with these flaws, then get this PC for you as soon as possible. It's definitely something that you'd like to try!
Screen Size: 32 Inch | Resolution: 3840X2160p | Refresh Rate: 60 Hz
Looking for the best monitor setup for programming? Well, look no more because it's right in front of your eyes.
Not only perfect for image quality, but it's a stylish choice as well. The UHD screen is all you need to get the job done and complete the level in your game. It's a one-stop for everything.
With just high-resolution comes the incredible 32-inch size of the screen. It's a perfect combination that will not make you squinting while reading text on your screen.
| | |
| --- | --- |
| The 4K resolution on an elegant screen is all a programmer needs to make sure they don't lag in their work. Even though the monitor is giant, it still does not give that vibe due to the thin bezels around it. The stand is also adjustable ensuring that your back does not ache due to all the work. | |
This is not it – this monitor is more than you can imagine. It gives our 137.68 pixels/inch, so you can see what kind of pixel depth you'll get here. If you're seriously into a good monitor and have the budget for it, then BenQ is the one that we highly recommend!
Screen Size: 32 Inch | Resolution: 3840X2160p | Refresh Rate: 60 Hz
We're not talking about anything basic – it's all incredible in this PC.
Let's help you get a better idea. This monitor comes with flexible support, height-adjustment, 90-degree screen rotation, 27-inch screen, AMVA panel, four-port USB hub, and whatnot!
It's not a basic gaming PC. If you're a coder or a programmer willing to buy it after reading the review, you will thank us later!

However, if you're looking for something small for your desk, then this may not be good for you.
The PC is made up of all-plastic, but the steadiness of the monitor will not give you a hint of it. It's a wonderful machine that has everything that you will need in it. Even though it's one of the best, you may not find internal speakers, HDMI switching, or 3D switching in it. But, it's best in what it has to offer. If you're looking for a reasonable option, but the best coding monitor, then this is it for you!
Screen Size: 43 Inch | Resolution: 3840X2160p | Refresh Rate: 60 Hz
Here's another incredible option for you. A flawless machine delivering 4K crisp images at high-efficiency – how does that sound for you?
Delivering 4K sharp images is a piece of cake for this amazing yet efficient machine. Not to mention the truly amazing colors that you will get with it. With a 43-inch huge screen, you can not only enjoy gaming and good movies, but you will fall in love with your work as well.
The tasks that once seemed troubling and boring for you can turn into an interesting fiasco. Note that this PC has a lot to offer to customers other than good color and images, which is why it is expensive as well.
It further comes with five USB 3.0 ports, DisplayPort input, and various other ports. You can also enjoy good sound quality with its top-notch 8-watt speakers. This PC may have a large footprint and might be expensive, but it's a must-have for every coder or programmer. So, don't waste your time!
Screen Size: 27 Inch | Resolution: 3840X2160p | Refresh Rate: 60 Hz
Last but not the least, here we are with the incredible BenQ PC that's worth your money. As mentioned above, BenQ monitors are trusted worldwide and there's a reason behind it – high efficiency!
This PC is all that you're looking for in your machine. Great colors, awesome color accuracy, amazing design, and whatnot.

BenQ knows how to deliver quality, but this PC might be a little on the expensive side. It comes with a 4K resolution that gives out crisp and detailed images. However, the refresh rate might not be the fastest.
This PC is not only the best for coders and programmers, but also gamers and graphic designers. It's a wholesome package for anyone willing to invest in an elegant and highly-efficient machine.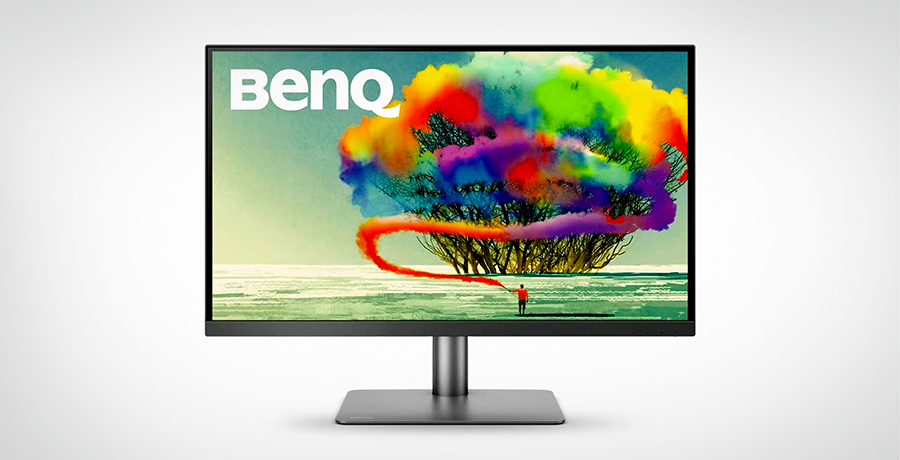 Screen Size: 23.8 Inch | Resolution: 2560x1440p | Refresh Rate: 75 Hz
| | |
| --- | --- |
| Running at a response rate of 74Hz with 2560x1440p and only 4ms response rate is the Lenovo Q24h-10. This monitor comes in warm grey color that makes it look amazing. The incredible design of this PC is what catches everyone's attention. Such a compact body makes it the perfect fit for any workstation. | |
Offering 123 PPI, you will enjoy the best colors and contrast on this PC. If you are after a crisp QHD picture, then this monitor is all that you need on your workstation. Don't worry, the viewing angles are also decent with this PC. If you are looking for a reasonable option, then this monitor will not disappoint you.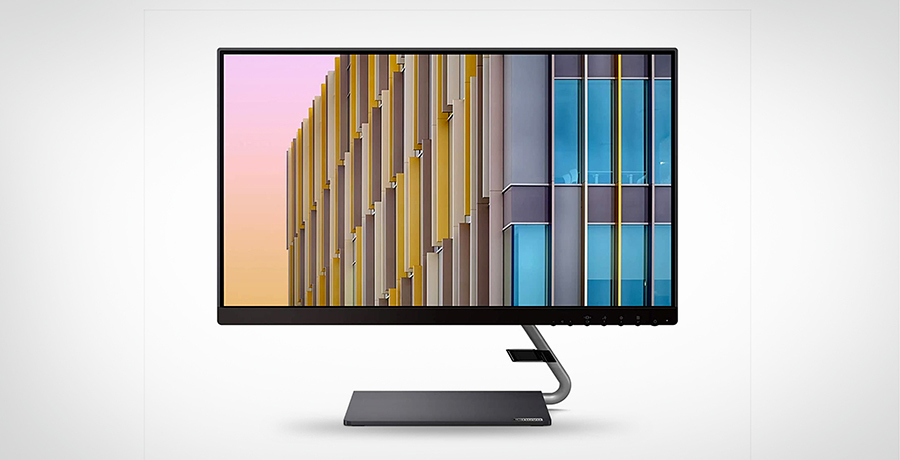 Also check:
The Bottom Line
Buying a good PC is not that difficult, but when you have a specific reason behind the purchase, then it can be. You surely don't want to invest in something that will require replacement in the next few years, right? Your PC is the main reason behind your earning and you definitely don't want to affect it.
Using the wrong PC to get the work done can affect your work quality, which nobody likes. The above list is all the PCs that you should be looking for to set your work station. Don't waste your time and get on with your research!
Disclosure: This content is reader-supported, which means if you click on some of our links that we may earn a commission.