As an entrepreneur or business owner, you will know the importance of making a mark on your customers' mind. It's all about the image, as they say, and by creating a trusted and consistent image, you will continue to win customers' attention and loyalty. In today's blog post, I talk about branding, identity and logo design.
Many people confuse the terms of branding and identity, but they are not the same. Of course, logo design plays a crucial part in both. Let's break these words up, shall we:
Branding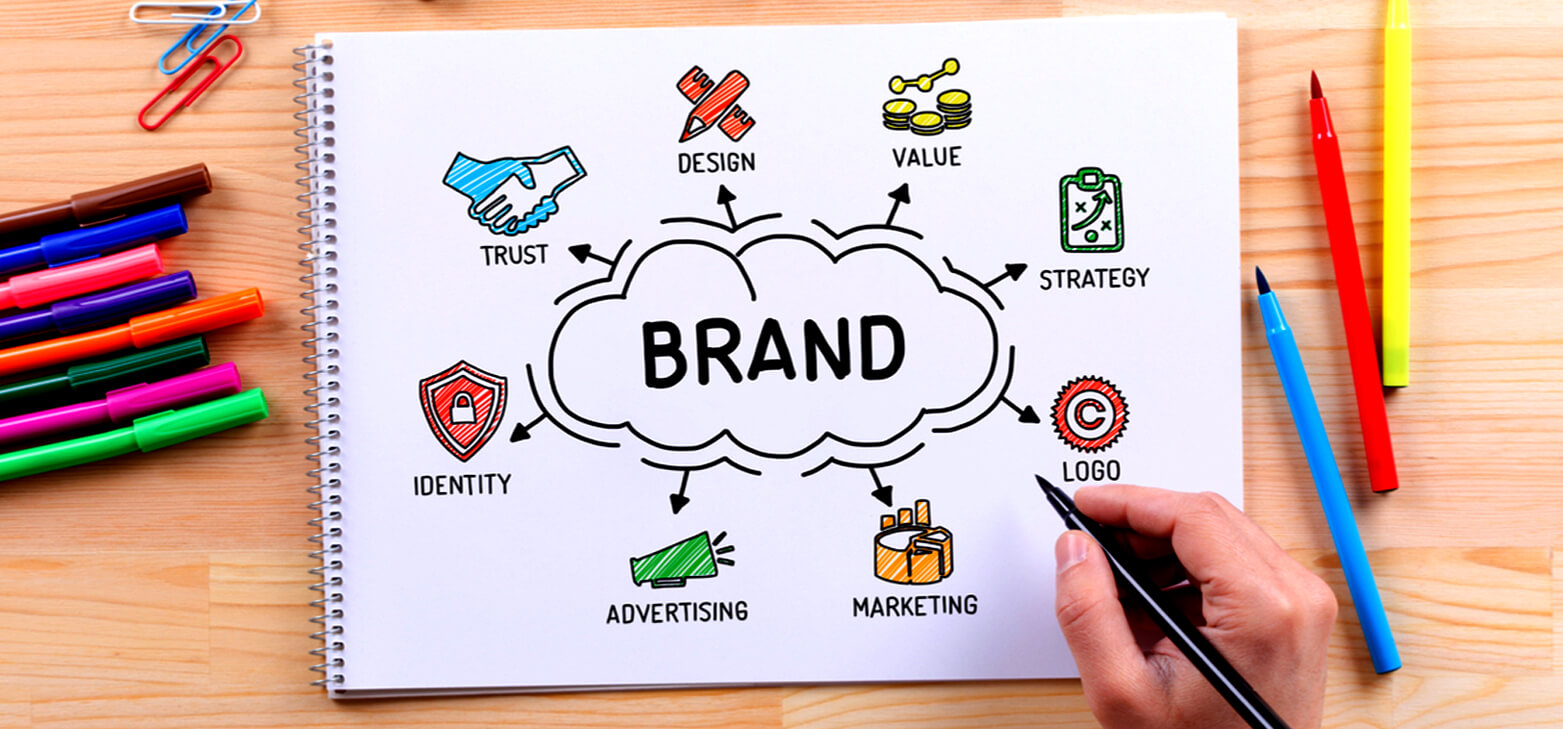 A basic definition of a 'brand' is the perception people have of your business. It includes the emotions and values people attach to your products or services, which then becomes the personality of your company. This is something important to understand. It is the customers, not the business itself, that creates the brand image. The designer can, at best, only form the foundation of this brand image.
The reason I am using the word 'brand image' is that many people often restrict brand to a combination of colors, fonts, a logo, and slogan. It is a much more complex affair. In fact, it goes right down to the values and aims of the business as a whole. These should be reflected in everything you do and produce as a company. The logo or slogan only communicates these values.
When you communicate these core values consistently, you create a well rounded corporate image for the company. One can think of many examples in this regard. Apple Inc., for instance, is more of a lifestyle company than a tech corporation. They connect with their audience not just with their logo, but with everything from product design to the layout of their stores. As a result, they have a loyal customer base that is unrivaled in the industry.  
So now that you have an idea of what branding is, let us move to our next important term.
Identity
Identity design includes all the tangible elements that make your brand image. Companies mostly base their identity design on visual devices within certain guidelines, such as limited color palettes, fonts, and layouts, etc. This is done to achieve consistency and allows the brand to be recognizable across multiple platforms.
These visual elements include the company logo, letterheads, business cards, envelopes, websites, brochures, bags, boxes, company attire and signage. The brand image has to be reflected consistently across these and other visual elements of your company.
We now move on to perhaps the most central aspect of all branding elements: the logo.
Logo Design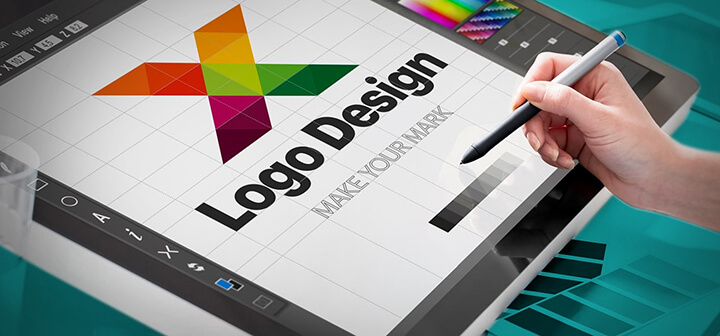 A logo is a visual that helps create a brand identity. It can be a mark, flag, symbol or signature. A logo doesn't have to describe or sell your business directly. Rather, a logo derives meaning from the product or service it symbolizes.
The purpose of the logo is the identification, which means it is there not to explain your business, but to embody it. And a logo should identify a business in a way that both makes it unique and memorable.
But here is the catch: it is only after your logo becomes recognizable that it can identify your product or service.
So yes, while the customers who create a brand, business have to set the elements in place in order for their brand to become recognizable. This works both ways. 
If you are looking for a perfect brand identity this guide will help you to select the right plan for your brand Logo Design Cost in 2020.
Let's use some examples to further simplify these concepts:
Nike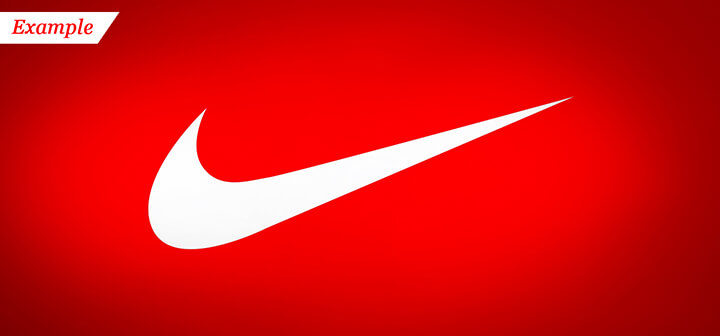 The Nike brand can help us understand what we mean by branding, identity and logo. The swoosh logo is one of the most universally recognized symbols out there. From a design perspective, it is a clean and simple image that conveys the meaning of motion and speed.
However, Nike's branding goes well beyond its logo, and includes commercials/product placment, endorsements for sports celebrities, product packacing, store design, sponsorships, product photography and so on. Basically, the Nike brand reaches customers at multiple touch points.
And as the brand become imprinted in the minds of customers, the logo then symbolizes everything the Nike brand means to them. Wherever they see the swoosh, they will immediately recognize it, and also remember all the experiences they had with the brand. The memory triggers an emotional response, and this makes them likely to purchase the latest pair of Nike shoes.
This effect cannot be achieved just by the logo itself. Specifically in the case of Nike, we have a company that has consistently delivered high-qyakity and fashionable shoes and fitness accessories. As a result, the company is able to convey its brand and image succesfully.
Chanel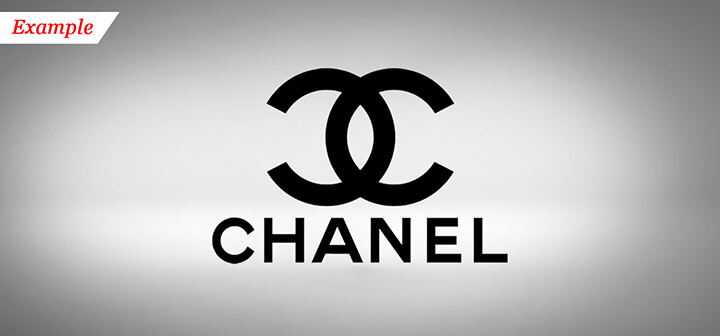 Another popular brand with a recognizable logo is Chanel. It has two C's facing opposite directions and the brand name in all caps. On product packages, the luxury brand uses the two Cs separately, while the website only shows the CHANEL part. So we see a multipurpose use of the same logo across different touchpoints.  This reinforces the company's brand identity. Many associate the Chanel logo with luxury and elegance, and the logo evokes images of make-up, clothes and accessories in most people's mind. This is further augmented with their online presence, commercials, in-store experience and even their product packaging.
What we notice with these (and other popular) brands is the well-rounded approach to branding and identity design. They don't just rely on innovative logos but on the whole spectrum of branding options, ranging from product creation to end user experience. 
To sum up, branding, identity and logos are all complementary aspects of a company's overall image. This in turn is a culmination of everything you do as a company. And while creating a successful brand depends on your consistent efforts and your customer's perceptions, knowing about these different aspects will help you create an image that will help your business and resonate with audiences over the long run.
You may choose to visit Logo Design and Branding Color Guide.