What do you remember when I say an epic brand failure? In the past few years, many brands did not get the response they were expecting from their promotional campaign. The ideas that sounded fantastic in the conference room and were expected to breakthrough turned out absolutely lousy when they were executed. There were many times for most of the brands when their branding gone wrong, and the only way to redeem the loss was to learn from the branding mistakes and be smart in the next marketing campaign.
Advertising and marketing have always been ripe for missteps and absurdity of pop-culture but the emergence of the internet further followed by social platform rise created crazy changes in how we take in media, products and even communicate with each other. Due to which today we have some intense ground for brand failure.  
When you are building your own franchise, every mistake means money out of your pocket, so why learn the hard and expensive way. Why not learn it beforehand of all the pitfalls that you, as an entrepreneur, need to avoid? Whether the fault lies in the concept or execution, bad branding or marketing can result in an absolute mess. There is no denying to the fact that nobody is perfect, and we all are bound to make some crazy mistakes. However, one thing that you must ensure that you are not jeopardizing your brand reputation, a wrong move can take your brand downhill.
Design fails happen all the time, and even the most thorough and smartest creative director can trip once in a while, after all, he is a human being too, he should be given some leverage as well. The most important part is how you got back again. If you are a startup owner worried about how to get on the journey of branding, remember a few things; recognize mistakes timely, engage in the conversation and if you can try; turn around other's mistakes into something positive.
Remember, your audience is not looking for perfection; perfection in anything does not exist; they are only interested in honesty and decency. If your product execution does not align with your brand campaign then you must see where you are going wrong, and most importantly it is going to disappoint your audience which you obviously would not want, would you? When brands do not break trust by trying to be hurtful or deceitful, most of us are ready to forgive, laugh and forget.
Let's discuss some epic branding fails of some well-known brands and see everything that we should avoid.
H&M
H&M received a colossal backlash back in the start of the year when this fast-fashion giant released an image on its website of a young black model donning a green sweatshirt that said "Coolest Monkey in the Jungle". On the other hand, there was this white kid with a sweatshirt whose slogan said "A Jungle Survivor".
The comparison immediately went viral on Twitter, and customers were outraged, calling the company out for its lack of cultural sensitivity. H&M had to later take the picture down in order to ensure their customers are happy. It was later stated that the creative director failed to see the hint of racism in the post, therefore, apologized for this insensitivity.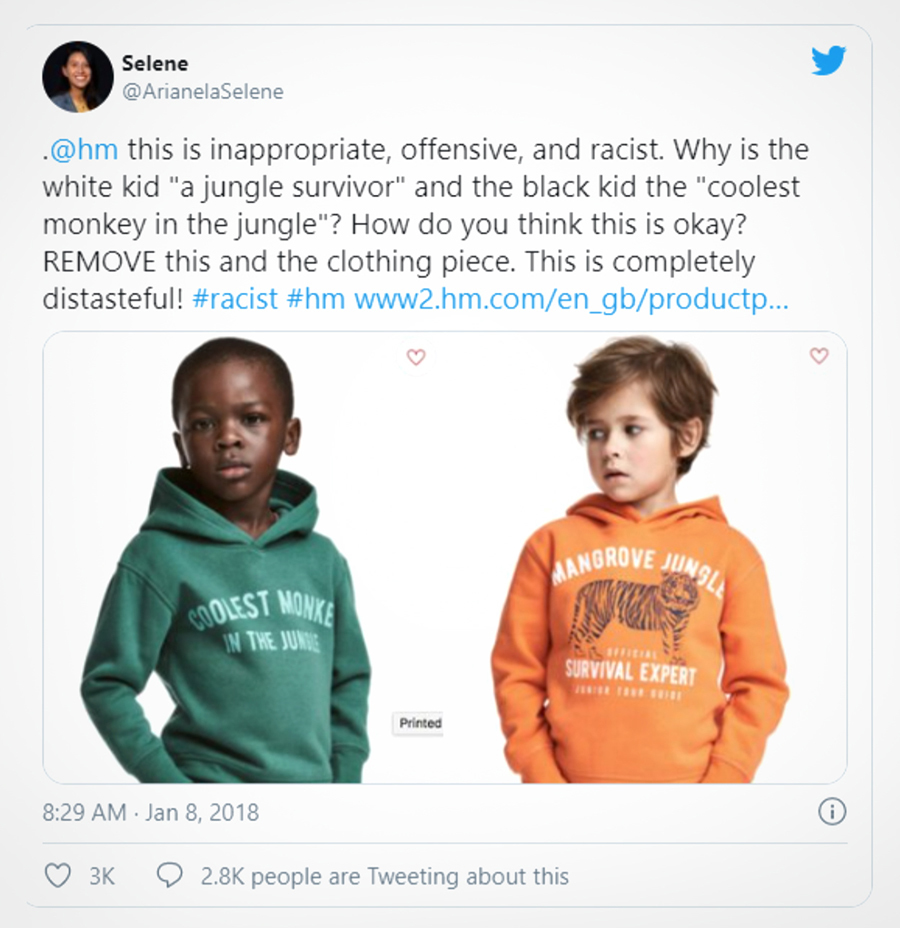 Estee Lauder
Most cosmetic brands do not really cater to women with the darker shades, all the foundations and concealers that they have are for the women with lighter shades. The famous makeup brand Estee Lauder was under the spotlight recently for releasing a huge range of foundations with the title Double Wear Nude Water Fresh Makeup SPF 25.
While the company released over 30 new shades of the product, more than half were geared towards women with the light and pale skin only leaving very few options for the women with different colors. Advertisements for the make-up sent a clear message to customers about who the brand is and what they are not catering to.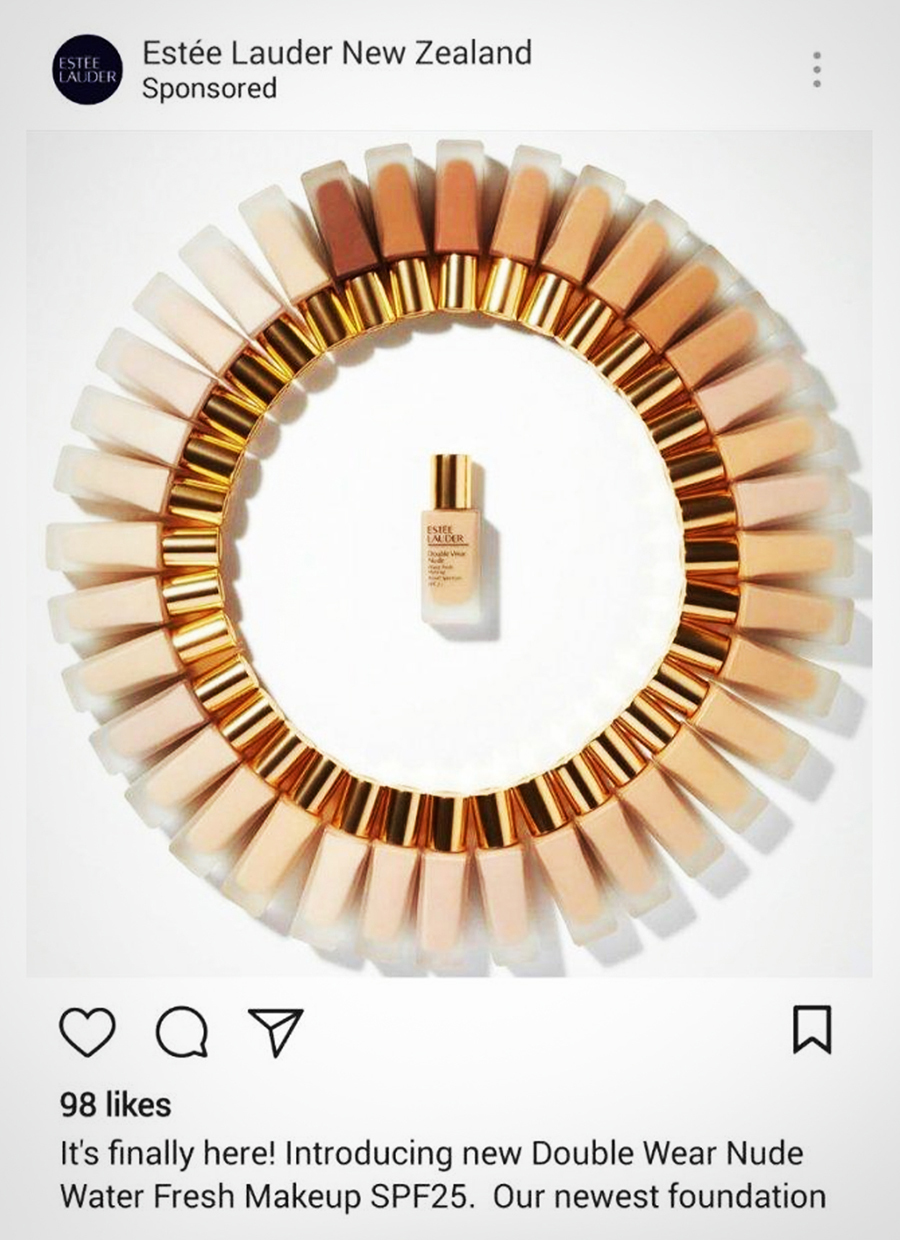 Heinz
Even big brands like Heinz can come under the radar too for their stupid mistakes. A German gentleman had the misfortune of being redirected to some unethical website when he scanned the QR code on the back of Heinz bottle. The only reason why it happened because the company let the website expire, and then the saucier organization bought the domain name and hence the unfortunate incident occurred.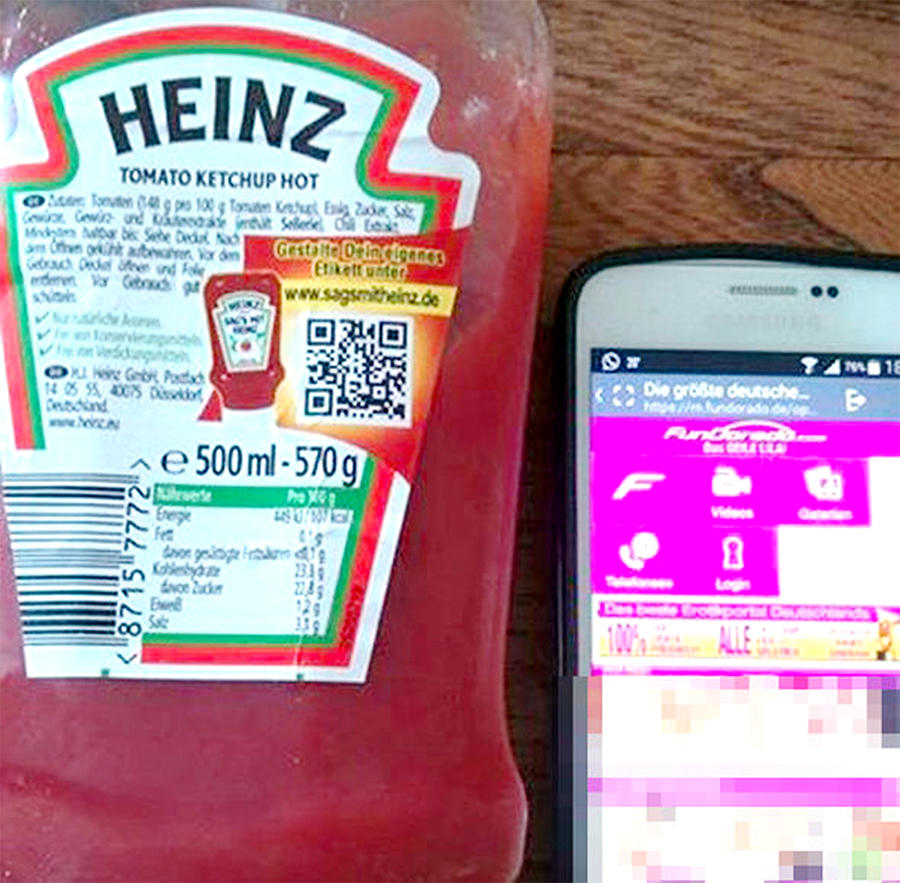 An essential read for you: How Design Empowers Brand Storytelling?
Cadbury
Our most favorite chocolate brand went under strict scrutiny when they released an advertisement in their yearly Starbuck's Christmas cup debacle as people got pretty angry over the holidays and their proper names. In 2017, Cadbury decided to remove the word Easter from its annual egg hunt and madness ensued. So much so that even current Prime Minister Theresa May stated that, this move of Cadbury for dropping Easter is quite ridiculous.
Paddy Powers
In 2015, in the midst of the immigrant crises, the Paddy Powers marketing team thought releasing an advertisement with British brown athletes overseas would be quite a good idea. The slogan of the ad said, "Immigrants jump in the back but only if you are good at sport". Another reason why the customers were so offended by the branding was the image was used on Lorries, which is generally linked to the transportation of immigrants. The betting site is famed for its racy advertisements, but for many, this one just crossed the line.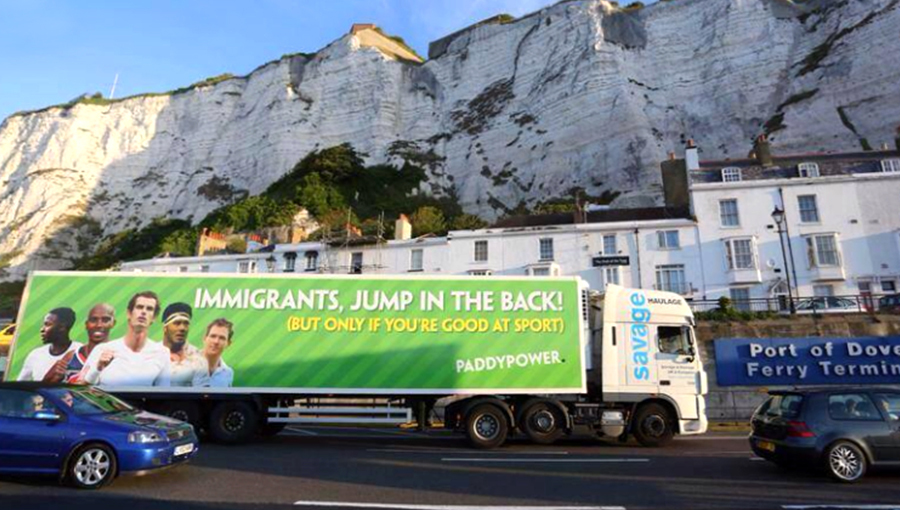 Coca Cola
Yes, brands like Coca Cola can also miss their points and make some crazy branding mistakes. As seasoned professions top at their marketing game, you would think Coca Cola would have a team of people ready to ensure nothing absolutely threatens the brand reputation. But somehow they missed the mistakes of this Russian advertisement.
To the general public, it would just look like a bed of snow covering the map of Russia. However, to Russians, it is clearly missing Kaliningrad, a city seized after WWII ended.   There was a widespread outrage in Russia with Russians hashtagging #BanCocaCola on social media with the images of the users pouring their drinks into the toilet. Ouch! That must have hurt badly.
McDonald's
McDonald's tried attracting more sophisticated audience towards their franchise with a not-so-famous mayo sauce that the fast feeder hyped with ads featuring kids not liking it at all. The idea went downhill despite them spending almost $100 million for this campaign. Later they found out adults are only interested in devouring their regular McDonald's only, they do not want anything top notch.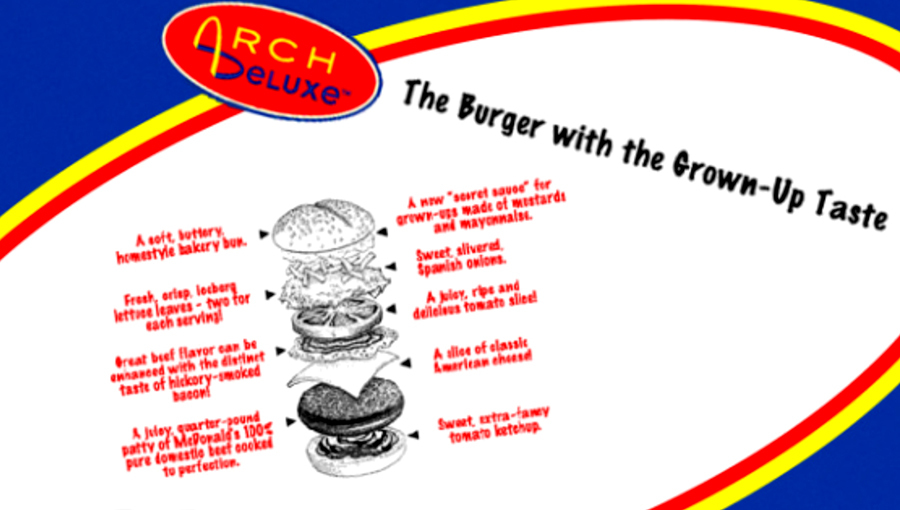 Target
Yes, here is your go-to store for everything you need under the radar as they tried to be innovative in the market by introducing an offensive Father's Day card for all the fathers out there. However, the term used for this card was a bit weird as it said "Baby Daddy".
A Facebook user discovered this card, and he stated that there were not many copies available in the store. It was the only one at the store featuring an African American couple. Later, when the card went viral for all the wrong reasons, Target officials blatantly apologized for their mistake and took this one card off the shelves later.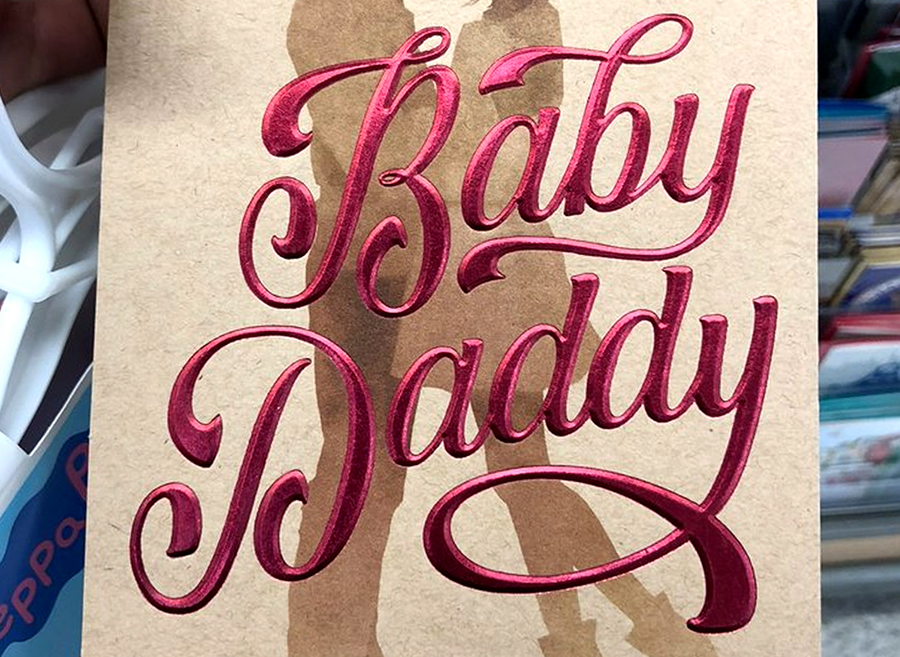 Domino's Pizza
When we say Pizza lovers are crazy, we mean it, who would have thought people would start getting pizza brand logo on their bodies only to get 100 free pizzas a year? Well yes, that true, Domino's Pizza franchise launched Dominos Forever, which gave its customers an offer of 100 free pizza a year for 100 years to customers who get the tattoo of the brand logo on their body.
Later, when they received 100s of posts every day, they realized their budget could not afford this upsurge. To lower the demand, Dominos introduced a restriction in the size of the tattoo along with the 350-person cap on the offer. The promotion was soon ended as thousands of people came forward by fulfilling their demands and they had to cancel it.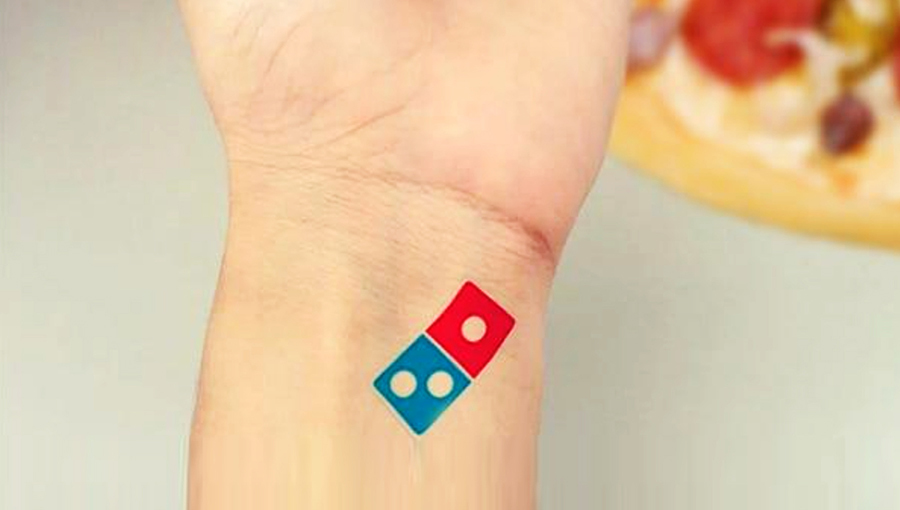 You should learn: How to Name Your Brand – an Essential Brand Naming Checklist
Milwaukee Bucks
A wrong timing error made many crazy basketball freaks to think the Milwaukee bucks was enjoying and celebrating the firing of their head coach Jason Kidd in January. The club released the news of the firing of their head coach on the 50th anniversary of the franchise, so anybody who would come to the Twitter profile of the team would be treated with by the array of virtual balloons.
It resulted in rage in the basketball fans, and they went pretty mad over the club's Twitter profile's celebratory persona.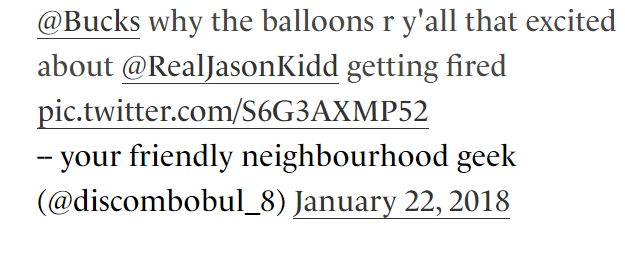 Dolce & Gabbana
Recently in November Dolce & Gabbana fans went in rage when they saw their advertisement that was not very respectful for some ethnicities. The ad represented a Chinese model trying and then failing to eat different Italian dishes with the help of chopsticks. Keeping the sensual content aside, people got furious at the indirect representation of Italian people as someone who lacks refinement and an understanding of culture.
Sadly things did not get any better and went further downhill when after the campaign Diet Prada a fashion-focused Instagram account posted screenshots of the Instagram DM conversation between the founder of Dolce & Gabbana and model Michaela Terranova. The discussion was quite nasty as during it Gabbana said "the country of [series of poop emojjis] is China," and "China Ignorant Dirty Smelling Mafia". The post immediately went viral and faced a severe backlash from potential customers. An immediate hashtag #BoycottDolce was trending on the Chinese social media.
Later the founder apologized for their insensitivity to the public and was also forced to shut down their Shanghai runway show which poked holes in their pockets.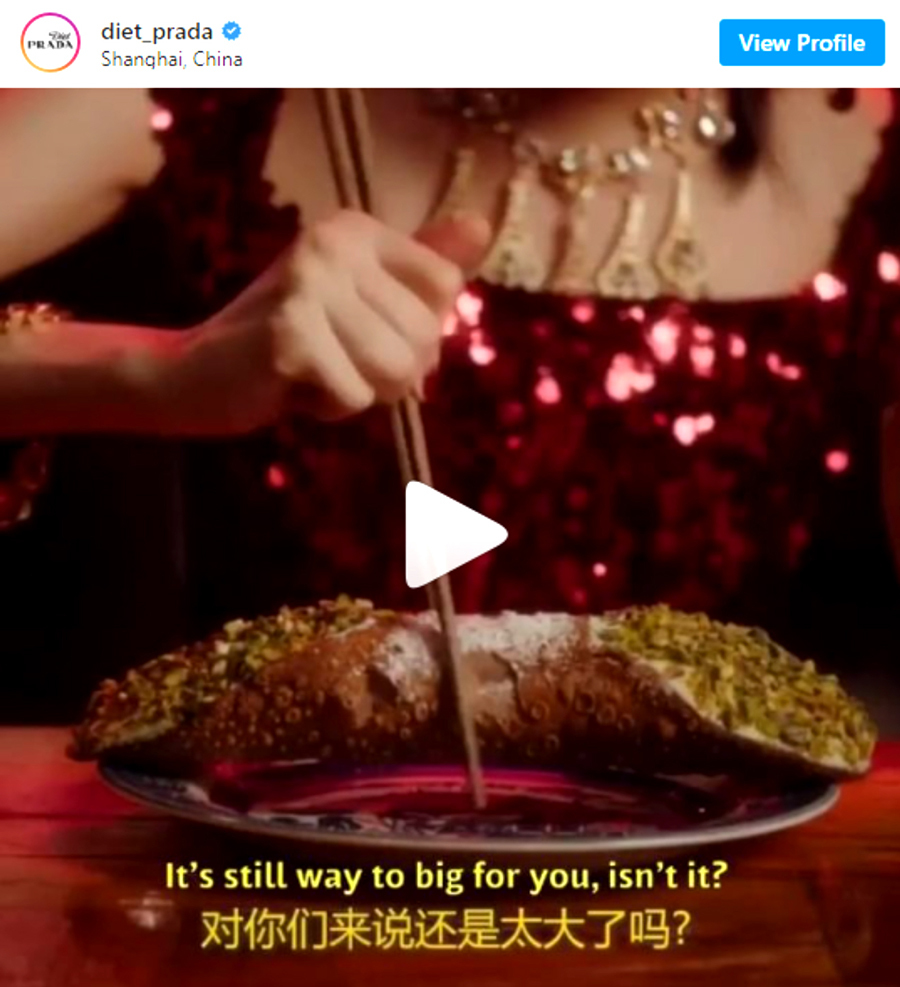 Pringles fat free chips
Pringles fat free chips  were supposedly a dream come true for all the health-conscious people who love eating crackers but were worried about putting on some extra pounds. The sales of these crackers skyrocketed crazy shoppers hoarded on these chips and stocked their houses up with them only to find out later that the main ingredient of these chips was fat substitute Olestra which acts as a laxative in our bodies. These chips resulted in stubborn diarrhoea and stomach cramps in many customers.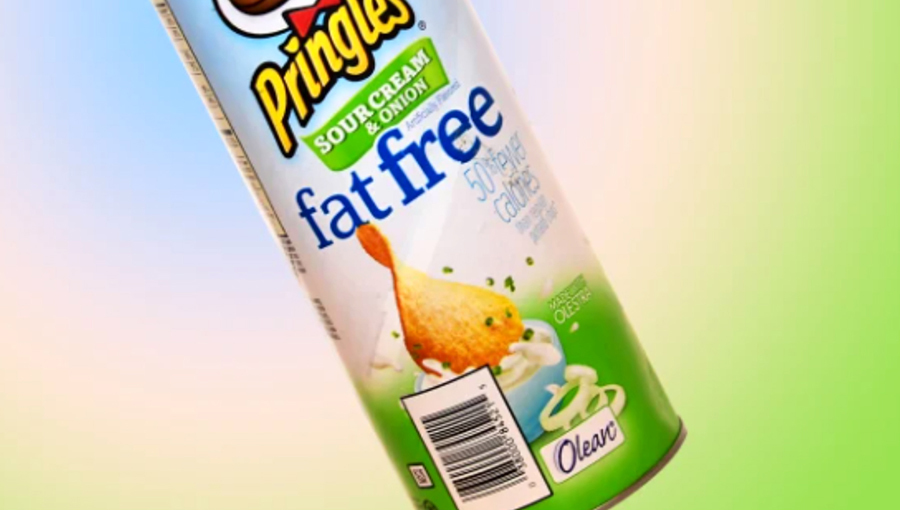 Orbitz Bubble Soda
This drink was a super flop as it was supposed to be a lava lamp-like trip in the aisle of the drinks or what Clearly Canadian called a "texturally enhanced alternative beverage." The fruit drink contained tiny floating gelatin balls.
The ad campaign featured the tagline, which said "Prepare to embark on a tour into the bowels of the Orbiterium", and "The drink with balls" were not enough to make people forget about its awful taste and gooey texture.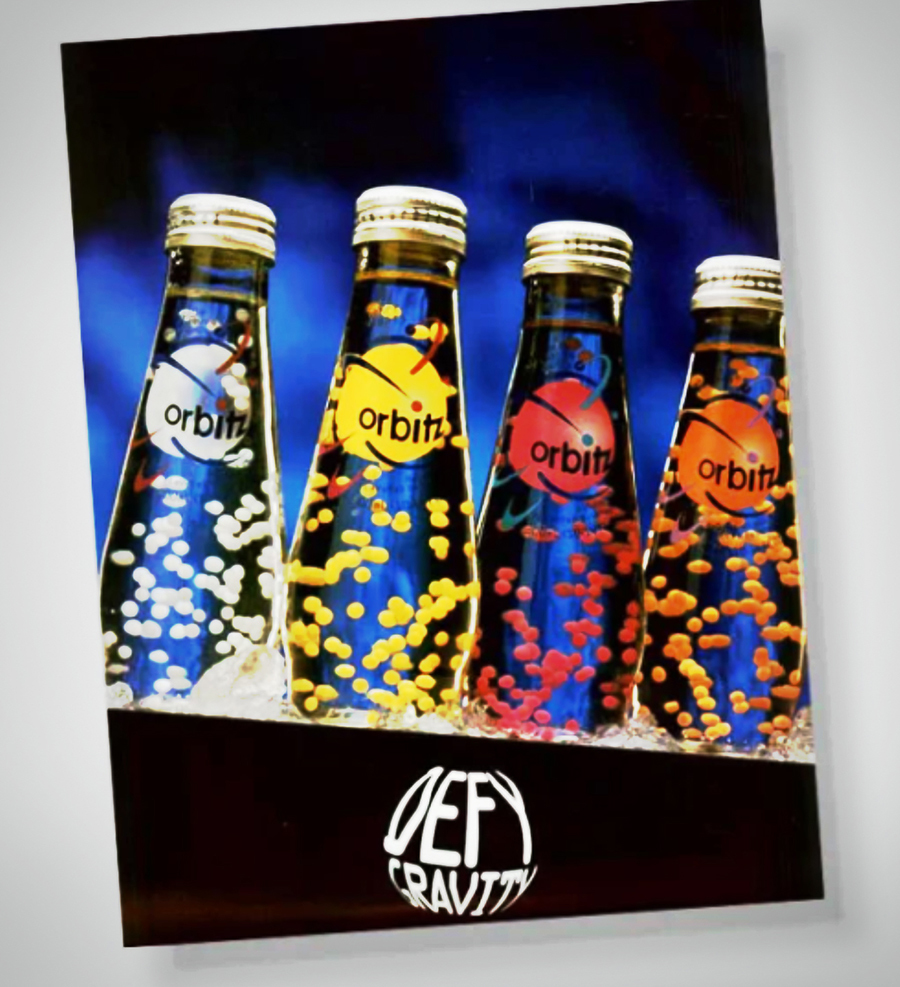 Flooz
The term Flooz is apparently named for a Moroccan slang form money, Flooz was a digital non-cash currency that was used to buy an e-commerce gift certificate at a few retailers. Since back in the 90s, giving out your credit card details was a bit risky and scary. Whoopi Goldberg was the brand ambassador of Flooz and people initially went crazy for it.
Nevertheless, the craze for Flooz quickly slowed down as people sapped of being restricted only to Flooz retailers and a giant fraud ring. The company was then gone by 2021.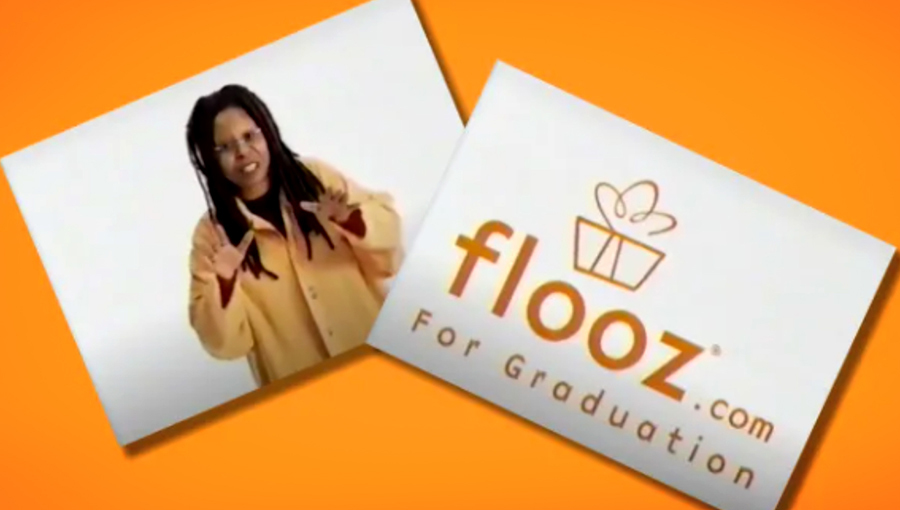 ESPN Phone
There was a time when ESPN launched a new mobile service exclusively for the sports fans, in order to subscribe to this service you had to pay $300 for the phone, and monthly subscriptions were between $65 -$ 225 to get scores, ESPN.com, GameCast and many more. Almost $150 million were invested in the company, which included a Super Bowl advertisement as well.
Later in less than a year, only ESPN shut it down as it undoubtedly helped the company succeed in mobile since then, but at the time this was a huge flop. According to the book "These Guys Have All the Fun" Steve Jobs, whose crazy innovation iPhone was the final nail in the coffin of ESPN phone, your phone is the dumbest idea I have ever heard. Well, it says a lot about the failure of the ESPN phone service.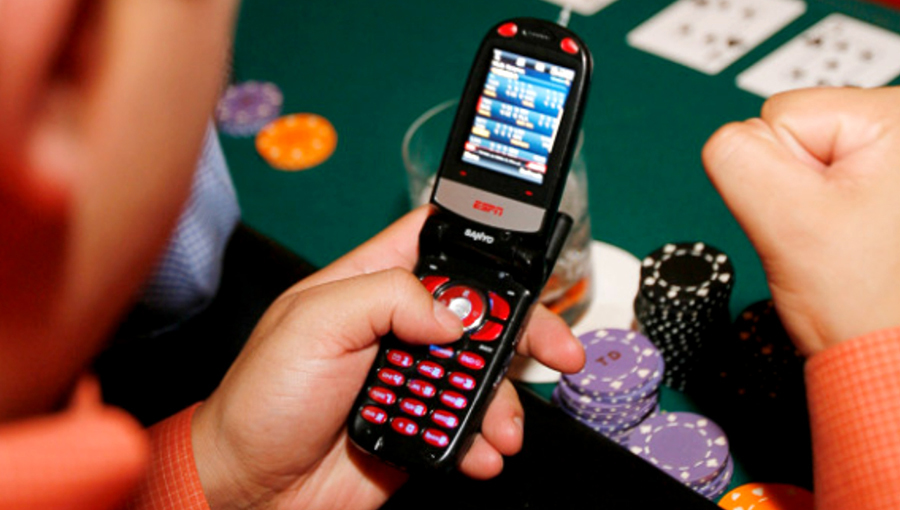 Microsoft Windows Vista
Vista was initially intended to be the heir apparent to the wildly popular Window XP; it was quickly plagued by a reputation of being extremely buggy, slow with unlimited security prompts and ultimately deemed more hassle than it was worth.
Later it became the punch line for the current Mac vs PC Apple advertisement, and it went so overboard that Microsoft created an advertisement itself acknowledging the product's image problem.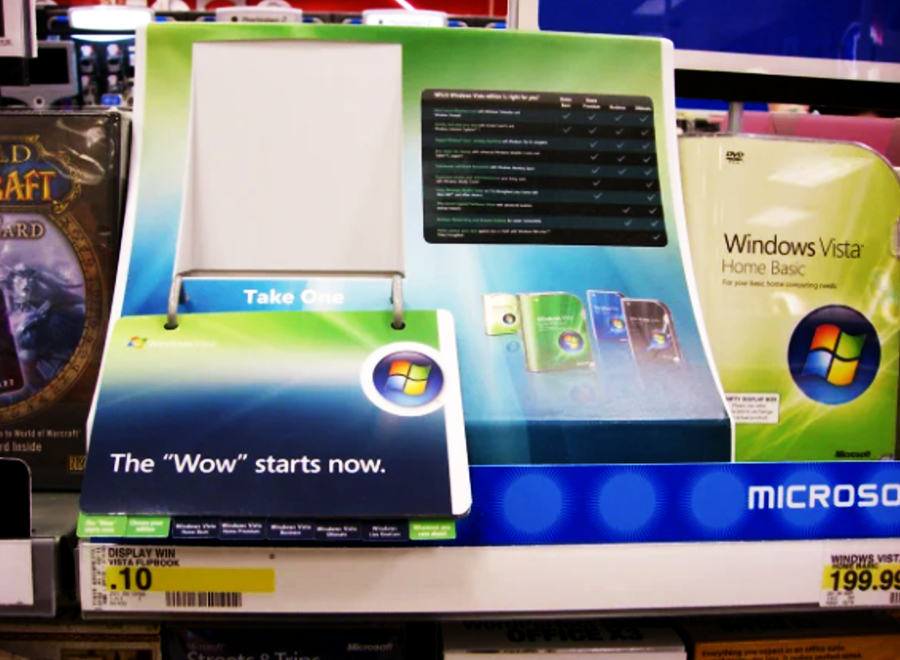 Guinness
Some people believe Guinness and St Patrick's Day lie on the same day and they are synonymous to each other, which is not really the case. Nevertheless, in 2016 Guinness make a bit of a blunder when the promotional billboard advertisement of St. Paddy's Day contained shamrock with a lot of leaves.
It was as if people were waiting for them to make mistakes as social media was bombarded with the posts to inform Guinness of its error. Later then it was spread to traditional media around the world and caused significant embarrassment for the renowned Irish stout maker, which will take some time to get over this error.
You may find it helpful: Brand Archetypes And How To Make Them
Sainsbury's
2014 was a bit of the challenging year for Sainsbury's as the poster that they designed for their international customers only appeared on the widow of one of the local super market's East London store.
The poster said, "Lets encourage every customer to spend an additional 50p during each shopping trip between now and the year end." The purpose of the poster was to boost the profit of the retailers.
Later after a few months, Sainsbury's admitted this mistake and quickly to down the poster, but the actual start of this blunder turned out to be Lidl, who spotted this opportunity to earn some extra fifty pence.
Tropicana
There is no denying to the fact that pictures speak louder than words, and Tropicana's current packaging is the proof of it. Everybody who has tasted Tropicana can agree that this juice is made from 100% orange juice and it is natural and pure. To give it more of the natural and real look, the package designers came with the crazy yet genius idea and got a whole orange on it with a straw sticking out of it.
 This classic design is as relevant today as it was years ago. An ill-considered and short-lived redesign in 2008 binned the orange, the straw, and the familiar characterful logo in favour of a bland stripped back geometric sans serif makeover. Overnight it had lost its identity, and PepsiCo lost more than 100m dollars as sales fell by 20%. The original branding was immediately reinstated.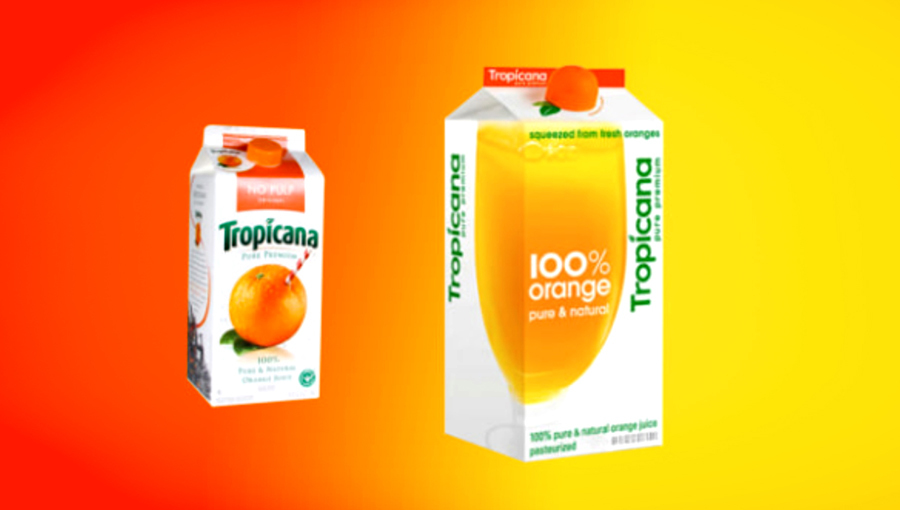 Electrolux
"Nothing sucks like an Electrolux". This tagline by the Swedish appliance manufacturer has become something like an urban myth of brand blunders, the joke being that the Swedish failed to recognize the dual meaning of "sucks". But was that really the case? This is so bad; it's almost cool. And the attention this controversy generated was enormous.
So although this has gone down as a fail moment, it might actually have been intentional. This, in turn, raises a fascinating question: how thin is the line between failing and winning?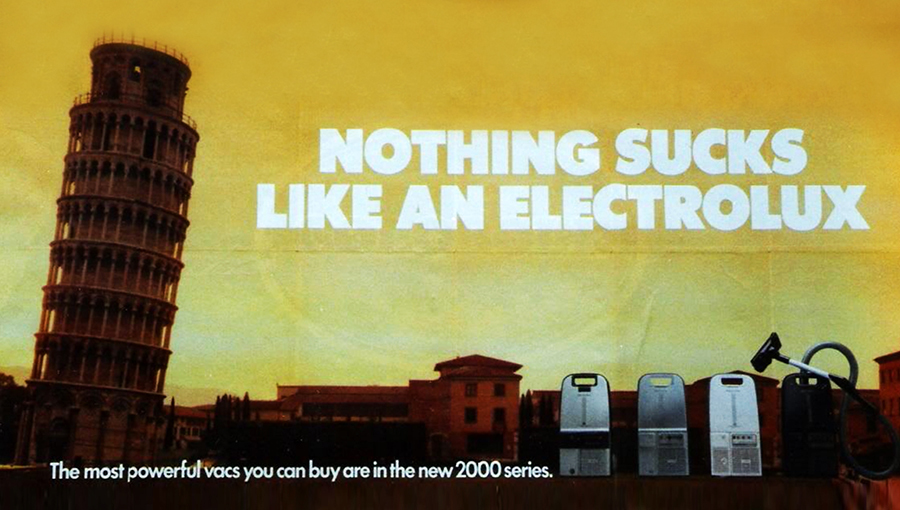 Conclusion
Importance of branding cannot and should be ignored in any case as it can ultimately jeopardize the reputation of your brand. Too many brands fall victim to copywriting that is not clear, and they do not even realize how wrong the meaning they are sending over. To position, your brand in a way that differentiates you clearly from your competitors does not rely on the same glossary that others are using. Try to be unique and bring out of the box idea; however, the out of the box idea must be relevant to the brand and not offensive at all.
All these brands who made such branding mistakes later apologized for their stupidity and insensitivity. You cannot escape it, there will always be a time when you will succumb to the pressure of the others and end up making one stupid branding mistake, but be courageous enough to fix the mistake. This is all that matters the most.
Most of the brands often end up with the low brand image because they follow the trend which does not relate to their brand at all, do not do that. You do not always need to follow the current trend that everybody's following.