I strongly feel that corporate identity is one of the most misunderstood terms and concepts. Back in my academic career, I thought that the term was synonymous with logos or meant sectors such as technology, banking, or the legal industry.
The first point that I understood and learned after making a transition to the professional field from my academic life was that corporate identity is essential for a brand's success. This applies to all industries regardless of size.
To help you understand the term, I will put the entire scenario in simple words: corporate identity is how a business presents itself to its customers, stakeholders, and the outside world.
Let's further explore this concept briefly.
Corporate Identity in a Nutshell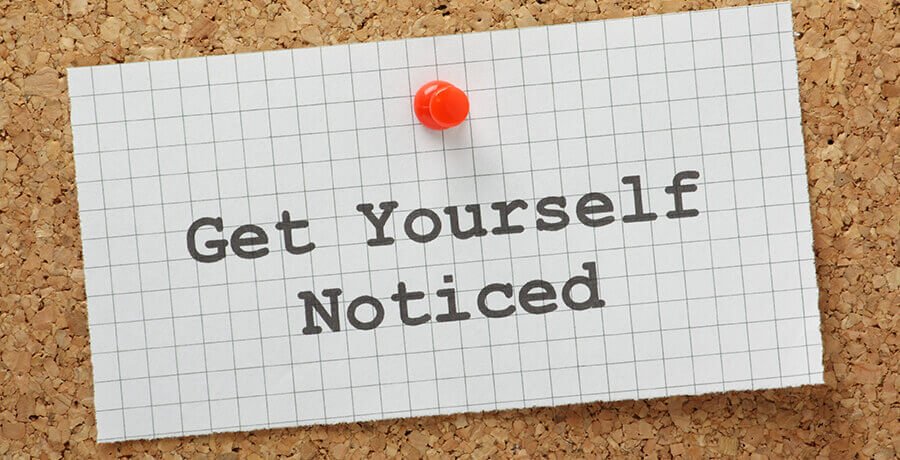 Why Your Business Requires a Corporate Identity
Corporate identity offers a physical look to your business and its brand. It encompasses your company's logo and supporting tools, including important aspects such as website, business cards, and letterhead. Not to forget, it also refers to the social media channels a business utilizes.
All these aspects serve to determine the tone and voice of a company. I feel this would be the most important and essential point why a strong corporate identity is so important. Of course, there are many other reasons too, which we will discuss further in this blog.
How Corporate Identity Impacts Your Brand
If you are still not sure about how this term impacts your brand, then let me explain. This identity is critical to the success of your brand as it helps a business interact successfully with its customers.
Most of the customers try to gain an understanding of your business with the assistance of the company's corporate identity. To better understand the company, customers may look at the logo, letterhead, website, and business cards.
Customers are likely to become loyal clients of your business if your company's corporate identity succeeds in building a single and clear visual identity.
Consistency, which I discussed in the above paragraph, is important. To further explain why consistency is important, I will give you the answer in the later part of this blog. Before that, let's read how a business can prosper and grow by building a strong identity
Ten Ways How Corporate Identity Helps Your Business Grow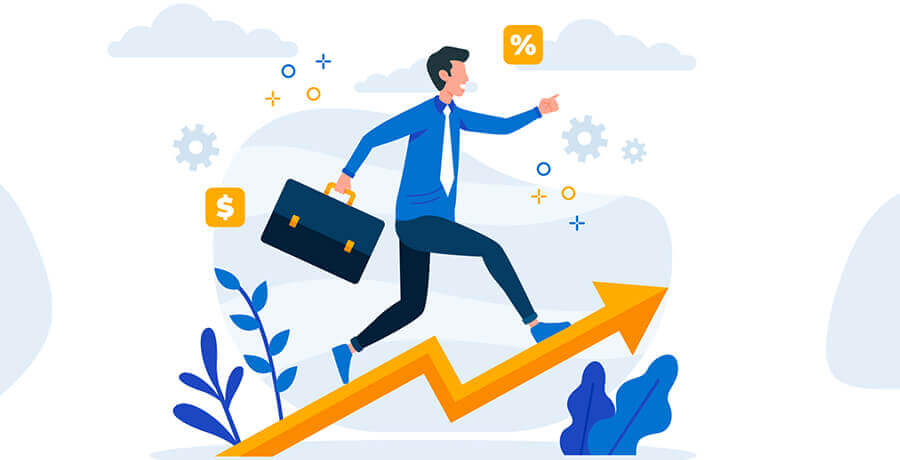 To explain how a strong corporate identity helps your business achieve its mission and objectives, I will now explain ten ways to put your business on the track to success.
Cohesiveness
This is all about uniformity in your entire business operations. Put it simply, and a strong corporate identity ensures that all the employees and stakeholders of your business represent your company in the same manner when they interact with customers.
Cohesiveness helps send a unified message in the market and enhances your potential to grow.
Building Personality of The Business
What do people feel about you? How do they behave and cooperate with you? It depends on your personality and how they perceive it.
The same applies to your business. Every successful business has in common an identity that offers a feeling of a strong culture that boots the personality of a company.
Sense of Trust Among Clients
Building trust among customers is vital to sustaining the identity of your business. When you invest in this aspect, it sends out a message that your company is interested in staying in the market for a long time.
Investing in this department enhances your company's determination to succeed. It projects its image as a long-term partner, offering the customers a sense of trust.
Authority
Authority is relatively easy to build. All you need is a focus on making your business or brand recognizable in the market through your business actions, communication, and design.
Focus on these aspects, and you will see your business start to prosper within a short time.
Reliability
Stressing on reliability is essential, but you need not worry about it too much. All you need is to ensure the reliability of your business. This will be possible once you succeed in creating and cultivating a corporate identity. This, in turn, will enhance your brand's visual representation.
Your brand needs to be presented effectively across all possible communication channels such as social media and email.
Expertise
Do you know the main reason why projecting your business as an expert is important in the market? It reflects credibility and helps protect your business as the right in the market. When people relate your business to being an expert in the industry, they immediately turn to carry out business with your company.
A strong corporate identity helps you build this strong connection with potential customers in the market.
Increased Competitive Edge
Increased competitive edge may sound a bit complicated. However, it is much easy to increase a company's competitive advantage by building an identity through improved customer awareness. Use your identity and tools such as website and social media to create and raise awareness about your business.
Easy To Differentiate and Increased Visibility
What part of a company's corporate identity is most visible to viewers? Of course, it's the logo. This is where you have to focus on coming up with a good logo.
But what does a good logo mean? A good logo needs to perform two essential functions: it must differentiate your business from its competitors and offer the highest Visibility possible.
A logo that reflects a promise of providing the very best to its customers not only helps differentiate your brand image in the market but goes a long way in increasing your sales.
Solid Image with an Enhanced Reputation
What is the major mistake most businesses make in the process of building a solid corporate identity? It is pursuing to build a reputation and identity without focusing on growth.
Here is how you ensure your reputation goes a long way ahead in increasing your business's growth.
Start by offering the quality of services that you promised to your clients in your corporate identity. Quality of services can be ensured once you focus on enhancing your working relationship with customers and focusing on a strong strategy with flawless marketing plans.
Increased Control and Strong Ownership
Increasing ownership and control is essential. Don't worry as this task is easy. This task can be easily achieved by building a corporate identity that accommodates the changing market scenario and coming up with a new message every time.
The Five Main Corporate Identity Design Elements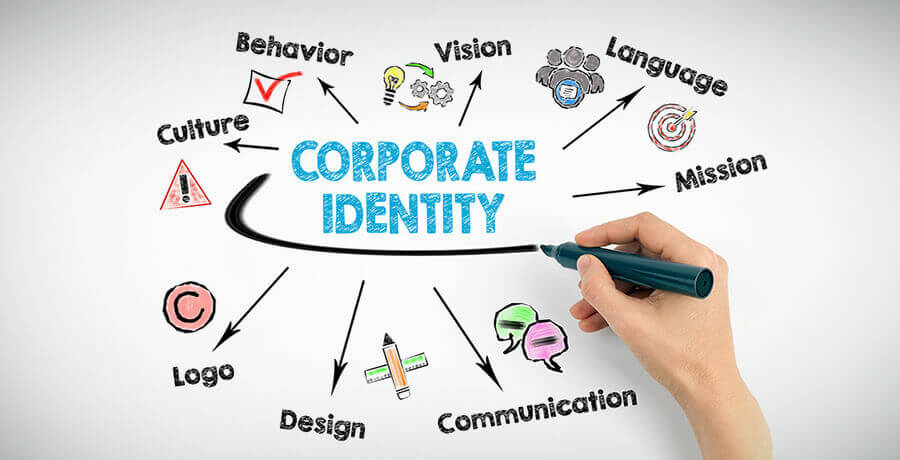 Have you ever wondered what does a corporate identity consists of in the real world? Well, the answer is simple. I would suggest that there are five main essential elements that a company's corporate identity must have. I will also explain them in brief to prove my point.
Logo
You must be confused about seeing the word logo as being identified as an essential element. Well, a logo does play a crucial role in branding, but that does not mean it can't be an element of a strong corporate identity.
Since a logo is linked to the vital aspect of how a company presents its business right from the start, it becomes attached to the corporate identity that makes it all the more important.
Color
Brand colors are also an important element that identifies and relates to your identity. Imagine what goes through your mind when someone mentions Facebook? Of course, you imagine the color blue.
So I would add that colors do have the power to profoundly impact the public's perception and how it remembers a company's corporate identity. Colors having the ability to get your brand recognized deserve much attention.
Additionally, if your business establishes its distinct identity, it must also use these colors in print. This step allows the public to remember your company easily.
I would say that these three elements help a business develop a consistent corporate identity, but there are two more elements. Read further to find out what they are.
Packaging and Merchandise
Well, you don't need to worry about this element if you are a service provider business. However, if your business is an eCommerce site or sells products, it needs to focus on packaging.
To answer the important question of why packaging matters, you need to comprehend the importance of this element in projecting the corporate identity design of your company.
When I speak about packaging, I don't just mean the cardboard boxes to print your logo. It is also about ensuring a unique packaging design for your business and help it stand out from the crowd.
To help explain my point, I will offer you an important example of Tiffany & Co. Its packaging sign has the signature of Tiffany embroiled in blue color. This design has now come to be related to the famous jewelry store. So if anyone sees any person carrying this package, he or she can relate to the jewelry being sold in that store.
So it is safe for me to deduce that packaging helps reflects a strong corporate identity for businesses.
You may also like: Merchandise Branding: Why Is It So Important For Your Brand?
Website
I have to stress on the importance of building a website as it is the most basic requirement of all modern businesses. Without an online presence, a business tends to lose a lot. However, an important note I would add is that don't just make a website for the sake of having one.
A website should be built to boost the credibility of your business and offer invaluable help as a marketing tool. Hence, I would say that you should focus entirely on the impact a website would have on your business.
Let me tell you that a website is not just about fulfilling the corporate identity of a business. It is also about your corporate identity design that acts as an extension image of how you project your business to potential customers.
So take my advice. When you build a website, ensure the design makes your business unique to strengthen the corporate identity.
Fonts
I would advise all business owners never to ignore or take the fonts lightly. Fonts being an important element of design have the power to help your business get recognized easily.
If you are not sure about the above statement, take a look at the fonts of all famous brands, from Pizza Hut to McDonalds and others.
Since those are famous brands that took decades to grow, a new business can still make an impact by opting for custom-made typography. This will help them improve identity design effectively. I can assure you this move would be successful. I can cite the examples of Uber and Starbucks in this regard that have adopted personalized fonts or typography.
Why Consistency In Corporate Identity Matters?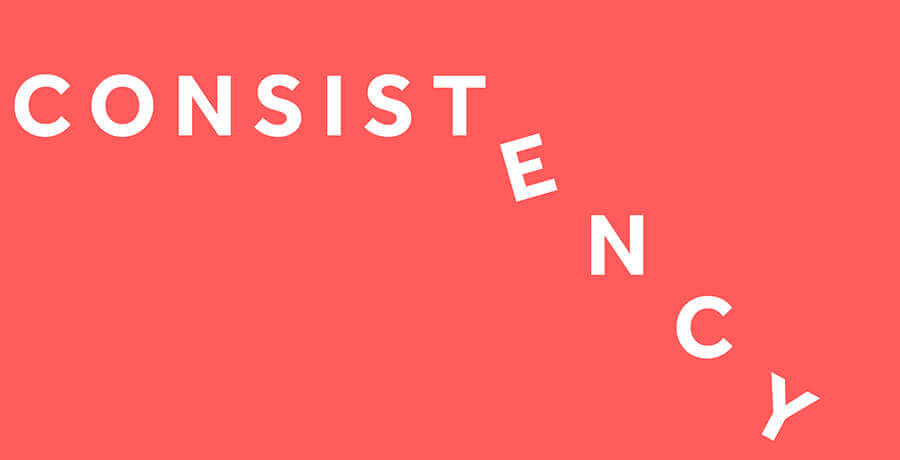 What is the common point among all famous brands? Take a look at Coca Cola or Nike, or a similar famous brand. They have a distinct identity that differentiates them from their competitors.
This is where a consistent corporate identity comes into play. When a clear and consistent identity is established, it helps generate a distinct image of your business. This means you achieve the goal of differentiating your business from its competitors in the market,
So once your brand is different, it makes it a lot easier for the potential customers to remember and relate to your business.
Your business can achieve this goal too. Just keep a consistent approach across all mediums of communication, and you will end up having a strong and consistent identity and brand.
Does Failure to Build Corporate Identity Backfire
Many experts would agree that companies that do not build a corporate identity end up losing end. However, don't worry if you haven't paid attention to this factor. You can still focus on it now. It is never too late.
Why Would Building a Corporate Identity is Important?
What are your feelings when you talk about an organization? An organization is an entity which we all know. However, we need to understand that, above all, an organization is an entity that needs to continually grow and respond to changes in the market and also react to external influences.
When we talk about these factors, it becomes evident that an organization's corporate culture will not only need to focus on external factors and influences, but it also happens to be inevitably linked to the organization's branding and its strategy.
Act Immediately and Don't Wait For a Crisis to Unfold
I just discussed above why managing and protecting an identity is important for an organization. Some companies ignore this important aspect until a crisis confronts them. If you want a recent example that confronted one of the well-known organizations in recent times, read the next heading.
What We Can Learn Through the Uber Example
I would like to give the example of Uber here as many of us are accustomed to the name of this company. This company was hit by a spate of scandals from internal and external sources.
The scandals showing no sign of abating resulted in resignations of key employees followed by the removal of its founder, who was the then acting CEO.
This happened not so long ago, and most importantly the brand received harsh criticism back in 2016. In 2016, it moves on to launch a completely new corporate identity. However, its actions were flawed as it failed to address its global consumer perception and also its corporate culture.
As the example of Uber suggests, all companies desiring to be successful need to instill and build a strong corporate identity from the onset.
Want To Refresh Your Corporate Identity? Here Are 6 Tips That Will Help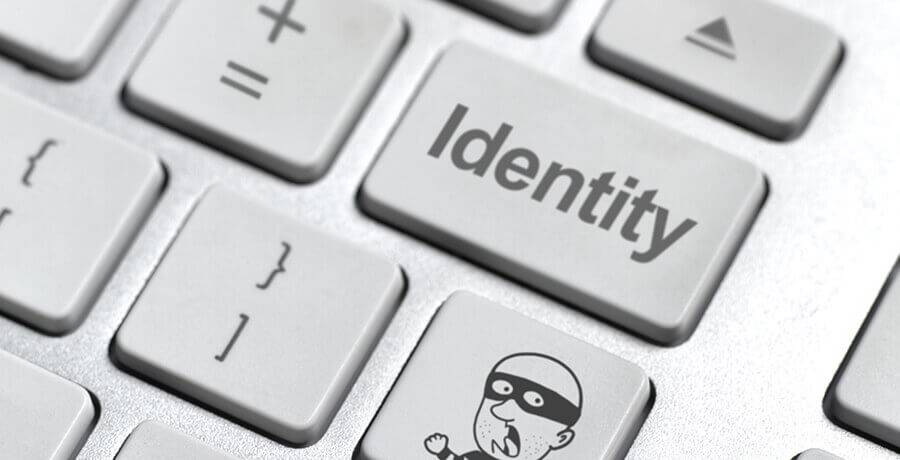 I just discussed the 5 important corporate identity design elements above to help businesses build a strong identity. If a business is looking forward to refreshing its corporate identity with a new look, these 6 tips will definitely help.
Conduct in-depth brand research
Identify your business' target audience
Create buyer persona
Ensure consistency
Plan brand guidelines and implement them
Prepare a launch that grabs attention
Example of a Famous Brand That Used Corporate Identity to Grow
Spotify
If your business wants to establish itself as a great brand in diverse markets while also connecting with a new audience, then I have the perfect example to quote – Spotify.
Spotify's corporate design allowed the company to transition successfully from a mere music streaming platform to an organization that extended its outreach as a global entertainment brand. Its transition oversaw different visual changes to ensure its strong corporate brand identity.
Spotify underwent a successful change in 2015 after it adopted a new minimalist logo design laced with 31 color palette, which was a far cry from  its earlier green and white color palette.
This seemingly simple logo design allowed the company to come up with a vibrant image that proved to be edgier. Can you guess what the advantage would have been? Well, it gave Spotify an edge over the traditional entertainment brands.
I want to make it clear that a rigid duo color scheme, no matter how attractive it may seem to business owners, is a clear obstacle in enforcing a consistent look. To receive acceptance diversely, an image that is vibrant is more likely to serve the purpose. The case of Spotify that I discussed now serves as a important reminder.
A similar look across all mediums allows a brand to enjoy the same look and feel without compromising its products. This reminds me of how important it is for a business to come up with an image that has been adapted and updated with time.
How We Help Businesses Build a Strong Corporate Identity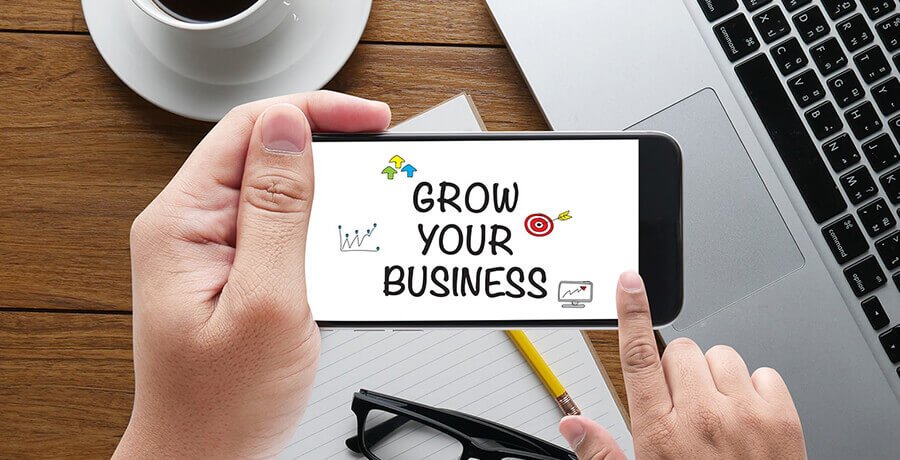 Our strategy to help businesses build a corporate identity is based on three important points. As a start, we develop your brand strategy through an aggressive focus on important core values, brand personality, and it's positioning.
Secondly, we go about developing a brand identity for your business. This includes working on all details of brand design which includes the color palette, typography and form. Applying these elements across all communication channels such as website, logo and business cards allows your business to gain an edge over its competitors in the market.
Third and most importantly, we help you build a strong corporate identity guide where all the elements we just discussed above are tracked in one handy document that allows you to continue growing with consistency.
I will highlight the importance of consistency again as it is through this means that we help brands gain a competitive edge in the market and stand out from the crowd, which also results in an increase in customer base and customer loyalty.
Last Word
As I discussed throughout the blog, a business needs to invest wisely in building a corporate identity, and once it takes this step, it must focus on ensuring consistency in its image. The example of Spotify serves to highlight the importance of consistency in branding.
If you are building a new company or looking forward to rebranding your business identity with a fresh look, all the factors discussed in the corporate identity design elements need to be considered by your team.
Last but not least, always uses a strong corporate visual identity to make your brand precious. If you succeed in this aspect, it will turn out to be a strong asset that will help connect your business with its customers. This means your company will enjoy a position of power in the market and set the right track for your business to successfully interact with its potential customers in the future.