Cosmetics play a significant role in beautifying the individual. Makeup helps one feel confident in their skin, whereas skincare works well for self-care and self-esteem needs.
Whether it is the blue eye makeup on the Egyptian paintings or the use of toxic Venetian ceruse in the Elizabethan era, makeup and cosmetics brands will forever be a part of our lives.
The truth is that we cannot separate our lives from the impact of cosmetics branding on our lives.
Take a minute to think of all the branded items you use every day for 'beautifying' yourself. 
From the facewash and moisturizer in the morning to the soap and shampoo in the bath, the use of makeup and hair care products during the day, and then applying perfumes is all part of the deal. 
Can you imagine spending a day without any of these things? We don't think so!
While listing down these products in your head, did you think of why you chose these specific products instead of the hundreds of other options available in the market?
Was it because you were genuinely interested in the characteristics of the product?
Did you feel forced to try it after frequent suggestions from your friends and family?
Or perhaps it was an ad that influenced you to purchase the desirable mascara because of its magical command over stray eyelashes?
If you look at these questions, you will see that all of these answers hint towards the same thing. These questions are all discussing the strength of the cosmetics branding strategy used to market these products.
Do you want to find out why branding matters to the beauty industry, products, and skincare companies? Keep reading to find out more.
Why Cosmetics Branding Matters For Your Beauty Line?
Now that we have mentioned the term 'branding' a couple of times in the context of cosmetics brands let's break it down a little into actionable steps.
In a nutshell, cosmetics branding strategy is the art of actively shaping a brand. It takes care of all the nuances involved in the process to ensure that your vision, mission, and ideology come to life in a robust form.
Cosmetics branding requires a cup of skill, two heaped tablespoons of strategy, lots of creativity, and a little time on the hot bricks of competition and consistency to come out as a name that stands apart from the crowd!
This recipe for a perfect cosmetics brand identity applies to any business. Because at the end of the day, each product sold is an extension of a personal or commercial brand.
Essentially, your branding efforts will empower you with a strong repertoire in the beauty industry that will act as the foundation of your image and perception in the eyes of potential customers.
While beauty may be in the holder's eye, a brand in the beauty industry, on the other hand, is established through substantial efforts. 
Soft-selling and visualization to help the target audience understand why you add more value to their life than the next best alternative available in the market.
Because cosmetics branding strategy revolves around everything, let's consider its impact on the beauty business.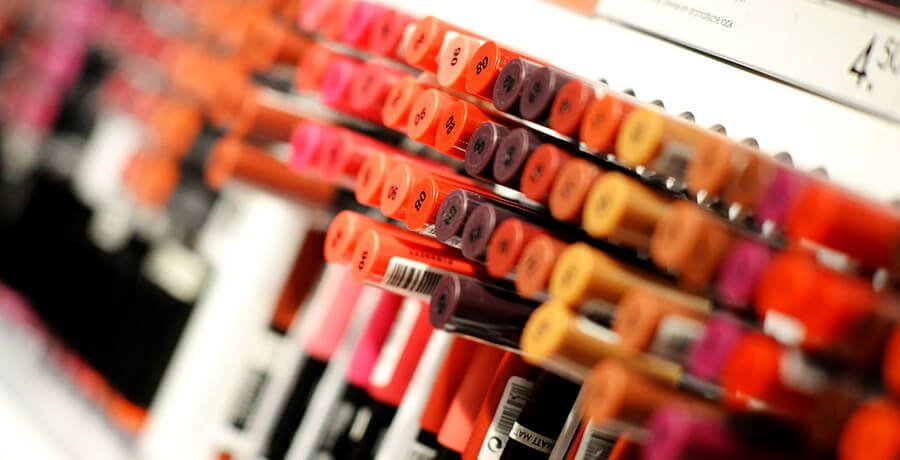 Building A Brand Image From An Empty Palette
Your brand is a reflection of everything you stand for. It is the first impression people have about your product, and it is most definitely the most significant asset for your business.
Any eyeshadow palette could color your eyes, but only a Huda Beauty Desert Dusk will help you look your finest at a black-tie event!
Similarly, one must think of a cosmetics brand identity like a well-painted face of makeup. The colors, fonts, copy, and message help you create an image that stays in the target audience's mind for a long longer than their first interaction with you.
How many of us grew up with Maybelline's neon pink and green tube of mascara on our mom's vanity that gradually slid into the makeup routine for your or your sister, perhaps?
While none of us had seen an advertisement for the said mascara, we all trusted it to add a little oomph to our ensemble for school, work, or casual events with your gang from high school.
Pillars Of A Brand
When it comes to the structure and pillars, Coca-Cola always tops our list as a demo. Have a close look at the product and its brand story.
The distinctive shade of red evokes feelings of joy and celebration. Simultaneously, the curvy font reiterates the concept of celebrating everything big or small with a bottle of Coca-Cola.
The consistent use of red and white, along with the memorable silhouette of the Coca-Cola bottle, add depth to the character held by the brand.
But when it comes to cosmetics, branding becomes a lot more intricate and complicated. You can't just sell a product named KILLAWATT FREESTYLE without the association to the splendor and luxury of the Fenty Beauty brand by Rihanna. That's how cosmetics branding strategy works
How To Make An Elegant 'Face' For Your Beauty Line?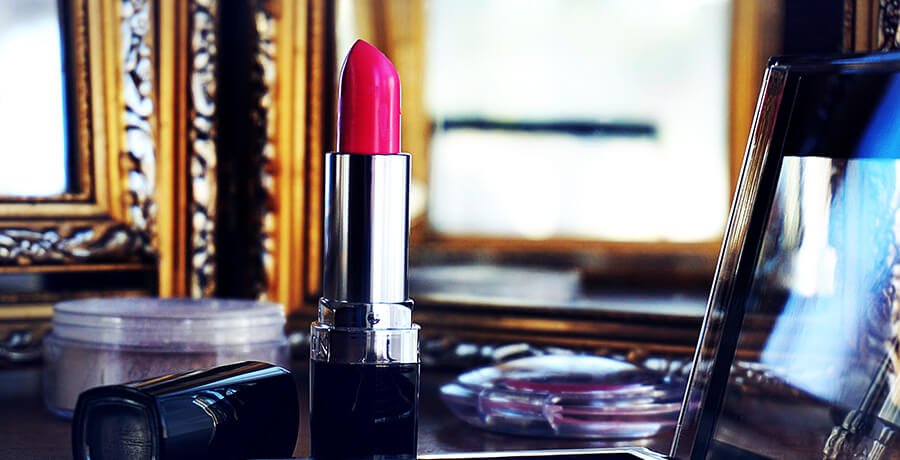 This may not seem like a very inclusive perspective, but the truth is that women are primarily targeted for beauty products. The audience is enticed with elegant packaging and charming soft-sell ads that engage the emotions even before the product is applied to the skin.
Many of the market mammoths play on the insecurities women face in terms of their skin color, the condition of acne, wrinkles, scars, or other aesthetic factors that could damage them emotionally.
But if you want your cosmetics brand to stand apart, instead of picking apart on these issues, you can use them to offer aesthetic empowerment to women worldwide.
Since women have positively gravitated towards natural and organic products, you can play in that field. The use of logos, script fonts, and colors can be used to build a cosmetics branding strategy so grand that the intended audience is left in awe!
Colors are the strongest player in the cosmetics branding game. Special attention to the subtle shades of pink or the bold hues of scarlet is paid to hint towards femininity and the delicate nature that will eventually purchase the products.
You should also read: Learn About Branding Colors & How They Can Transform Your Brand
Can A Logo Truly Convey Your Mission And Vision?
Competition is so severe in the beauty industry that you are left with no other choice but to be your best! The logo plays a critical role in communicating its vision, mission, and goals for the customer.
If you were launching anti-aging products, then a youthful logo would ideally evoke the right emotions with the target audience. However, if the intended audience were younger and inclined towards romantic innuendos, something fancy and flirty would work wonders. Since you are convinced that a logo can truly convey your mission and vision, you can get cosmetics logo design for yourself if you are to introduce a cosmetics brand.
Why Great Logos And Branding Are Essential To A Cosmetics Brand?
Here is a list of nineteen reasons why you must invest your resources in a strong cosmetics brand and aesthetically winning logos.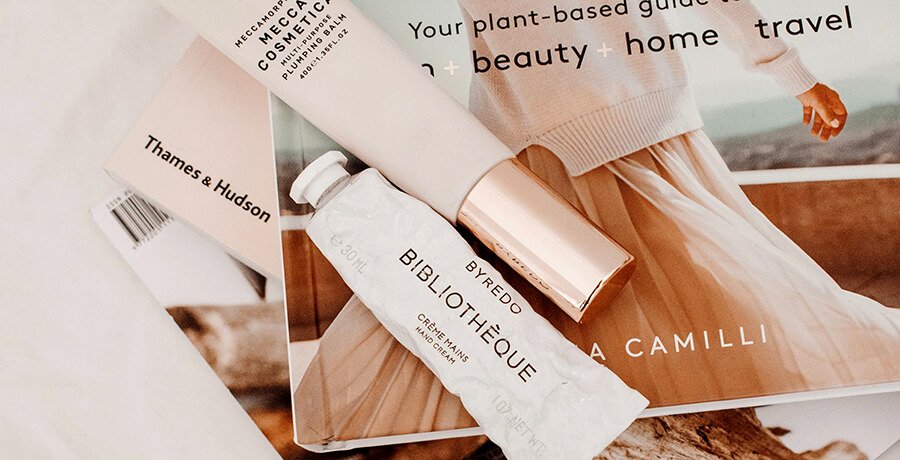 1. Helps You Be Unique
Compelling visuals and copy and work like magic in revealing the uniqueness of your brand. It will help you show the masses what defines you as a unique cosmetic brand identity distinctive amongst the crowd of drugstore cosmetics brands.
2. Logos Breathe Life Into Your Brand
An efficient logo has a direct impact on the branding for cosmetics. It encapsulates the brand's spirit in a minimal image that could use stylized fonts and colors to show, not tell the story your brand plans to circulate in society at large.
Ensure that your logo stays within the style directives of your niche because if you go too far ahead in your intention to beat the competition, the beauty industry would be too happy to bid adios to your brand.
3. Branding Defines The Target Audience
When branding for makeup products, you must keep in mind that your branding alone has the power of defining the target audience.
The branding can help you determine the target audience's segments your makeup brand wished to address in the long term. The example of aging vs youthful products works well in such cases!
4. Builds Your Confidence
When you are sure that you offer something new and unique in the market, then there is little to worry about your branding for cosmetics. The confidence in your brand's value is enough to help you stand firm in the face of the competition.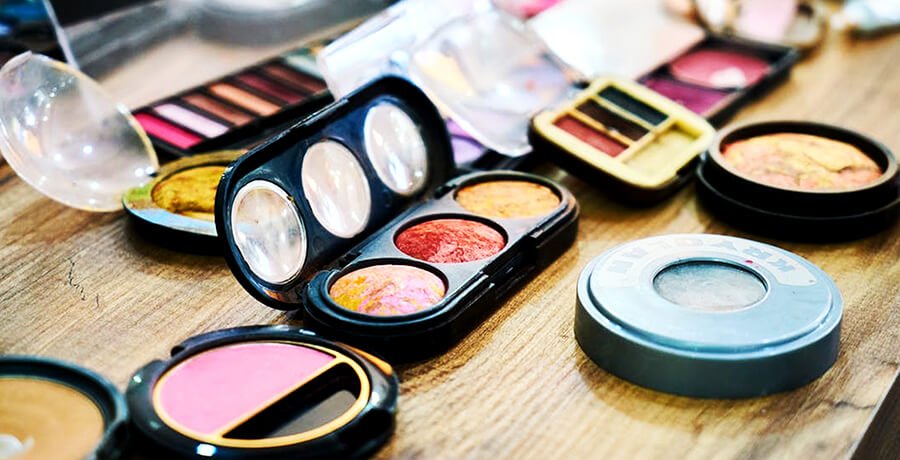 5. Enables You To Focus On Quality
When you are promoting a strong branding for makeup, then you are forced to pay attention to the product quality from the very beginning.
This allows you to stay vigilant during product testing and early promotion so that when a new trend in cosmetic ingredients comes along, you are already prepared to win it!
6. Fosters An Emotional Connection
Did you know that the beauty industry only cashes upon the insecurities of the target audience?
This means that you must make sure that your brand identity is so strong that it defeats beauty branding norms and helps you forge an emotional connection instead of a commercial one!
7. Keeps Up With The Consistency
Brand messages and identity play a critical role in maintaining the consistency of your tone, practice, and products. This means that you will avoid diving off the deep end while trying something outrageous with your makeup brand.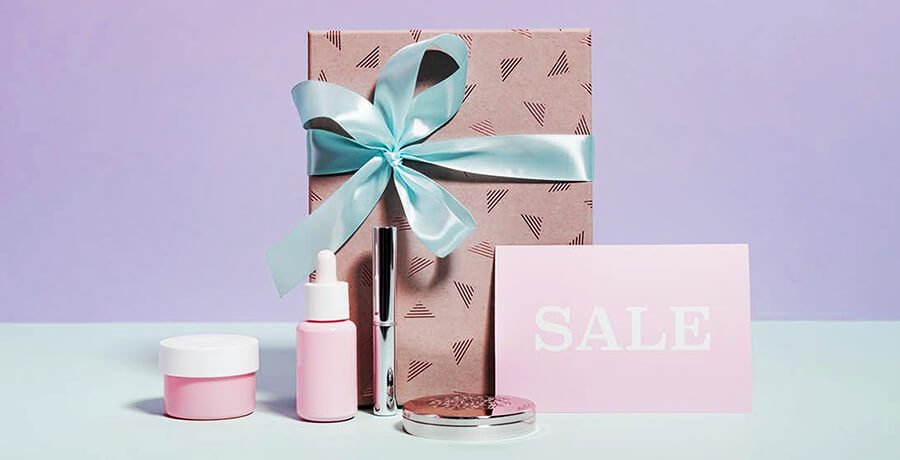 8. Urges You To Be Bold And Beautiful
You can enjoy this dichotomy and be the boldest and beautiful commercial identity in town with your beauty brand. Just make sure that the change in branding is not so sudden that it informs the reader about structural changes in your company.
Because that would alert them to ditch your products and move ahead.
9. Makes You A Social Media Sensation
A beauty and makeup brand is the best motivation for becoming a social media star.
You can get in touch with the most trending beauty influencers from your home town and appear on their social media platforms as a freebie, PR package, or even a collaboration.
It all depends on your budget and branding strategy!
10. Let's You Win The Print Game
Branding for cosmetics also involves the physical packaging and shipping stationery that is used in shipping your products to the end-user. While online branding is often considered the best, you can take advantage of the old-school print techniques.
Secure a spot in the newspaper or a bulletin board and win in both worlds.
11. Connects You With Like-Minded Souls
At the end of the day, your brand will help you connect with like-minded souls.
People with shared concerns about beauty standards, quality of products, or even the champions of organic beauty often tend to gather around the same products! You can become popular in a niche market that way!
12. Generates Financial Growth
The most significant benefit of branding is the returns on investment.
You can make more profits and mark sustainable growth over a long period of time with consistent branding. You can make a fortune and more if you embrace identity and leverage it against the competition.
13. Establishes Your Name In The Market
You can make a name for yourself with a consciously planned cosmetics brand strategy. And when we mention 'name,' we mean everything from the reputation in the market to the public's perception.
14. Unites A Large Audience Together
If you work hard enough with your brand, you can make a genuine difference in the industry. Build a brand that is strong enough to become a voice to causes.
From wage gaps to testing on animals, you can take up any ethical cause and fight for it with your brand's help.
15. Boosts Employee Morale
A brand helps employees' bond together.
It works well in establishing the mood and tone within the premises of your brand. Communication becomes easy when everyone on board knows the meaning of values held by the brand.  
16. Opens New Doors
When you become a strong force based on your brand, it becomes slightly more comfortable for you to venture out towards new products.
From skincare to perfumes, lip tints to lip colors, you can easily switch towards a new product in no time.
17. Gives You Direction And A Cause
The brand will help you find the correct direction in terms of audience segmentation. If you pick middle-aged women and anti-aging products like Olay, then you can take it as a direction to bring awareness to the marginalization of middle-aged women in the beauty industry.
18. Brings Brand Ambassadors Onboard
Your brand's emotional connection will help you convert your loyal customers into the most prominent brand ambassadors you can possibly have. Their word of mouth will always fare better than any advertisement!
19. Never Lets You Be A Copycat
When you become a brand, you can never be a copycat!
Another important read for you: Branding 101: Create A Feeling, Not Just A Brand
Final Thoughts
Branding plays a critical role in the establishment of a business in an industry. In the case of cosmetics, it becomes even more necessary to pitch an emotional and compelling story to the target audience so that they can't help but come to you!