These days, almost everyone needs a graphic designer who can help them design related to their business and various services, etc. No industry can do without employing a graphic designer. However, before you hire a graphic designer, you need to know certain things about them so that you cannot be scammed and you get the design you want. Here are seven questions that would help you determine whether you should hire that particular designer or not.
1. Can You Show Us Your Portfolio?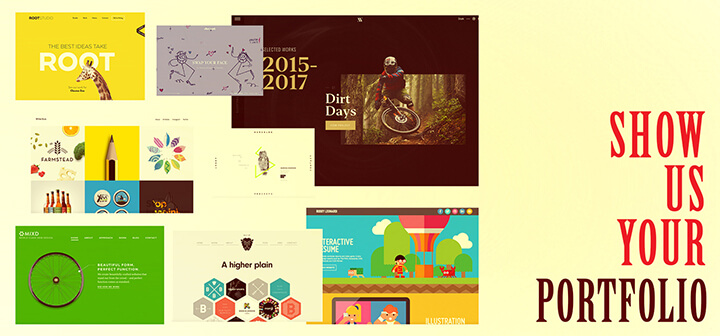 Ask the designer to show their portfolio to you. This will give you an insight into the designer's work, especially the work he or she is proud of. It will also open up a window for you where you can further understand their approach towards their work, the background of each project and you will have the liberty to understand their work ethics on a completely new level. You will come to know their priorities, their approach towards commercial success and how much of their focus is on the satisfaction of the client. Designers are artists and sometimes it is difficult for them to balance customer satisfaction and their creative artistry but by looking at their portfolio, you will have quite a good idea of what their inclination is. This will be of help to you in finding someone who truly understands your stylistic goals.
Another major thing that you need to ask your designer is to encourage them to give details about the projects. It is because there are many projects that require collaboration with others and it is quite possible that the color scheme or the logo design that you liked in their work was actually done by someone else. This learning process also opens other possible avenues for you and using some unique skills that the designer may be possessing, you can add an extraordinary touch to your designs like adding a customized font that defines your brand if the designer is good at typography.
2. What is Your Approach towards a New Project?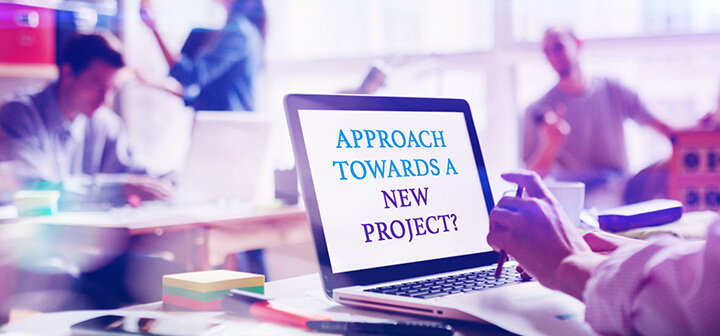 Why exactly do you need a graphic designer? Well, because you may be in a situation where good design can be the perfect solution to your problem. The problem could be as simple as something in black & white like the sales budget or it can be extremely broad-ranging like the creation of a more amicable image. Let's state this clearly: good design is about solving problems. No matter what the magnitude of your problem is, the graphic designer who can solve the problem for you is the right teammate for you.
Ask your designer his or her approach to solving your problem. If they have a solid process that is focused on solving problems including research, the study of the previous designs and interviewing the team, you have the right designer in front of you. However, every designer is unique and their approach may vary but at the end of the day, the best ones are those who do have a strong process in action that can bring up solutions.
3. How Much Time Do You Usually Need to Finish a Project?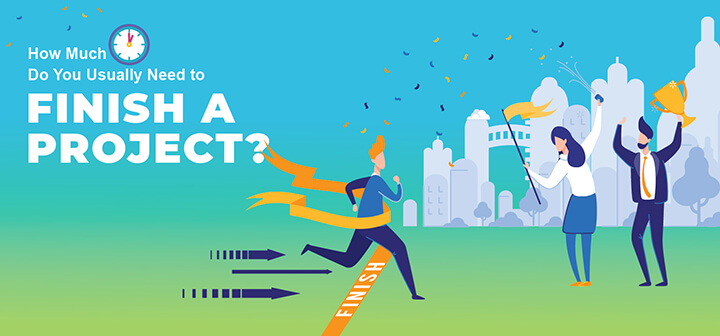 Designing a logo is a two-way endeavor and there should be amity between the client and the designer. Therefore, you must allow the designer to tell you what qualities they look for in a client. Their expectations matter too! For this principle, it is preeminent to ask the question straightforwardly so there is no uncertainty. When you ask their viewpoint, it makes it easy for you to assess your compatibility with each other. This stage is important to deflect any conflicts in the future and if there are some prominent differences, it is better to part ways before getting involved in a project.
This simply doesn't mean that the designer in question is not good enough. There is no need for any judgments. Rather, it is simply the uniqueness from both parties that may be setting them apart completely. Other factors that may play a key role in not having an alignment with a potential designer are the logistics, payment methods and monetary budgets. However, if the designer is really exceptional, you can always work around them.
4. Can You Share Your Design Process with Me?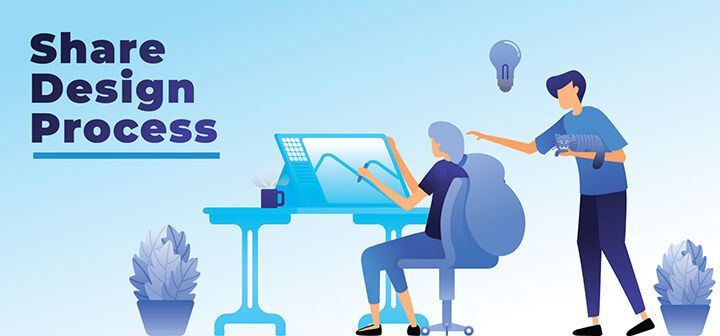 When it comes to a designer's process, it is like their own customized concoction. They may be a hesitant initially to impart with their secret formula but once they so, it will help you understand their work style and what is it that sets them apart from other designers in the field.
Although, it is not possible to evaluate them accurately on this particular information but it will still give you an idea how aligned they are with your company culture or brand as everyone has a unique profile. No need to be too direct at this stage. Let the designer do the talking while you make your assessments and do not explain your question in-depth unless you are specifically asked to do so.
5. Are You a Team-Player?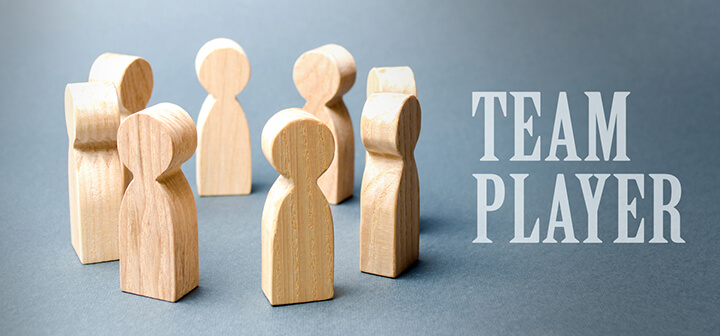 THE MOST IMPORTANT QUESTION! The designer you have set your eyes on may be extraordinarily talented and may be you are unable to find anyone who can match their skill level but what if they are not a team-player. One of the finest attributes of an excellent designer is not only his or her skills but also their ability to work in a team. All the creativity that has made an impression on you may be of no use if the graphic designer you have hired has his own bandwagon, on which no else is allowed to climb.
Keep it in mind, no matter how good the designer is, being a team-player is an attribute that cannot be ignored. If the designer likes to go solo, even leaving you out on their creative journey, then it is better to have someone with a little less talent but with more team spirit.
6. Why did you choose graphic design as a profession?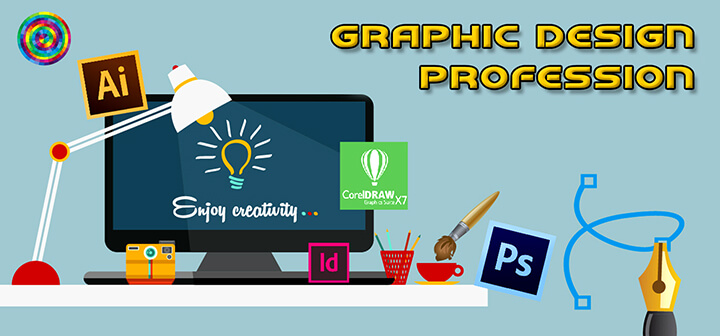 You need to ask this question to know your designers as who they are and it makes it easy to work with them. Encourage them to talk about their education, personal experience and what motivated them to choose this particular industry. It will create a more humanly bonding between you and the designer if you know that it was their penchant of doodling that brought them into the industry or they simply wanted to add more color and beauty to world through their designs.
This kind of questioning will also allow the designer to gauge the workplace environment and the culture and how friendly and accessible you are as an employer.
7. What are your strengths and weaknesses?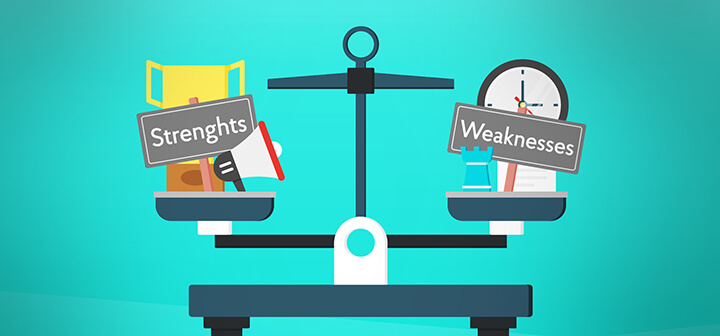 A designer who is confident and aware of his weaknesses and strengths is the one that you should be looking for. No one is perfect and neither are the designers, but being aware of your shortcomings and having an honest perception about their skills and strengths make them reliable and trustworthy. It means that they will be ready to make changes and there wouldn't be conflicts based on ego-trip.
Over all, when hiring a designer, remember that you are interacting with a human being and not a machine. Both the parties will need to make adjustments to get the desired results and questions like the ones mentioned above can only assist you in making the process easy.