Before learning LinkedIn advertising tips for 2021, why not first learn about LinkedIn marketing?
LinkedIn has turned out to be the best space for marketers to showcase their business and get potential leads. Thanks to the various advertising options available on LinkedIn, the marketers have a way to directly target the professionals.
LinkedIn is a professional social media network where millions of people connect to widen their professional network. From jobseekers to lead generators, everyone uses the platform to gain what they are looking for.
No matter if you want to connect or target CEOs, healthcare professionals, or others – you can find them all on LinkedIn. Those businesses that are looking to expand in the market are making full use of the LinkedIn ads as well.
So do you have the budget? If yes, then LinkedIn is the right place for you to start advertising!
If you're an SMB or a startup, this guide will help you to get your hands on LinkedIn advertising in no time.
Advertising Options Available on LinkedIn
Some time ago, LinkedIn gave limited advertising options to the businesses, which put marketers on hold to fully utilize LinkedIn's potential. However, LinkedIn is now expanding its horizon and is providing various advertising options to marketers.
Today, advertisers have more freedom as compared to what they received from LinkedIn in the beginning. Since the network is growing day by day, it was the need of the hour.
I assume that being a new business, LinkedIn is not the only platform that you would be targeting. There are several things that you need to keep in mind and the first one is to never put all your eggs in one nest.
Just because you're getting a professional network on LinkedIn does not mean that you can put all your money in LinkedIn ads. No matter how much it has grown, LinkedIn marketing is still not as finicky as Facebook. You can create and run ads on LinkedIn, but it's best to utilize all platforms for advertising.
To start advertising, you need to have a clear set of goals. The goals can be to increase brand awareness, lead generation, job applications, etc. Once you have a clear set of goals, you can utilize all of the advertising options available on LinkedIn as per your need.
Make sure that you are using the right advertising goals since LinkedIn charges more than other platforms. Here are some of the ad types that you can choose to run on LinkedIn.
Sponsored Content
A sponsored content ad contains the link to the website page along with a post or an article. It is a promoted post that has a high CPC as well, so be cautious before you move with it. Also, create a well-thought post to ensure there is no room for mistakes.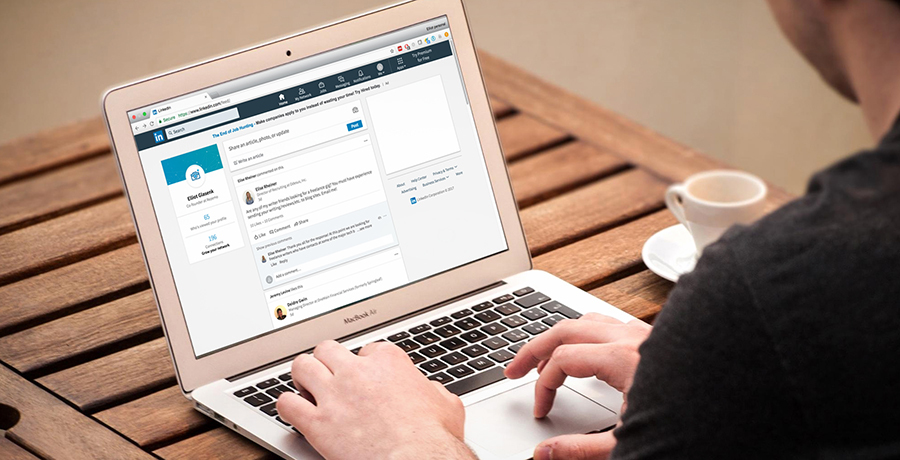 Sponsored InMail
Sponsored InMail messages are sent to potential people by company representatives. If done right, sponsored InMail can grab a lot of attention from the business or applicants for the job.
I have mostly received job offers through Sponsored InMail from people with whom I can communicate without any hesitation. Since they are actual representatives and not any business page, therefore, I was able to better communicate with them.
Being an active contributor on LinkedIn, I can tell which messages are copy paste and which ones are tailored ones. So, if you're working on writing Sponsored InMail messages, makes sure they are not copy-pasted.
Text Ads
Text ads appear on the right side of the LinkedIn feed or under the 'People You May Know' section. You can get enormous ad conversion if this feature is used right. So, make sure to use it right to gain more leads.
Video Ads
If you create videos, then you can promote your video content on LinkedIn through video marketing. Not to mention that attractive videos get a lot of attention and engagement. So, it's one of the best ways to get more people on board.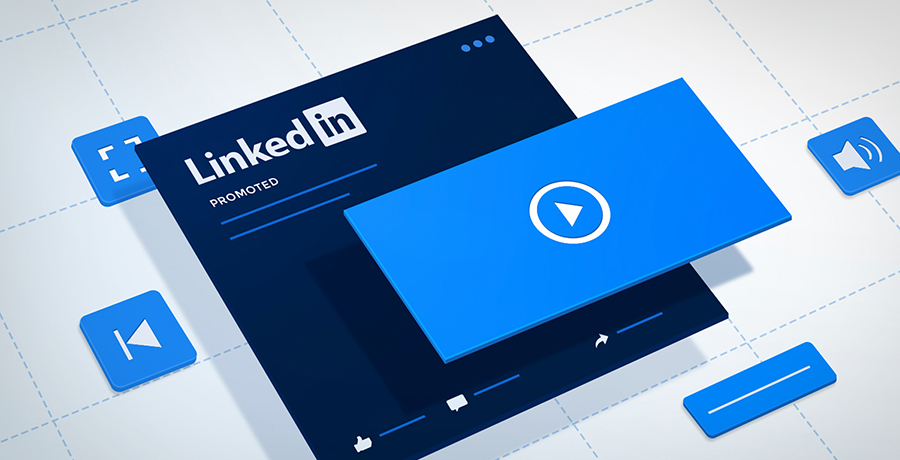 How to Target Audience on LinkedIn?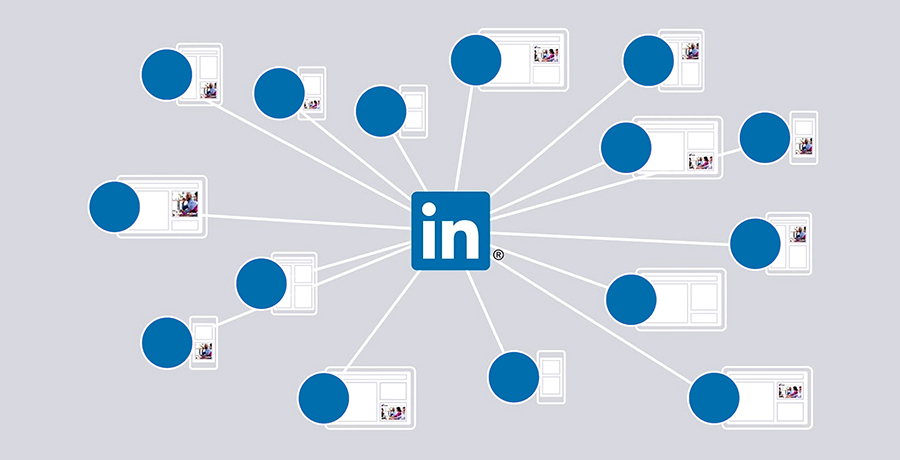 Reaching your audience is extremely important when it comes to LinkedIn advertising. If you are not using the right filters, then whatever ads you throw in the market are worth nothing. Imagine if you are a local company, but targeting an audience from outside of your region. Is it going to be helpful for your business? Obviously not!
If you have the ideal image of your customer in mind, then it will not be so hard for you to create an ad. You must know the region, work-related information, job titles, etc. of your targeted audience to ensure guaranteed results from them.
You can also create multiple LinkedIn campaigns and then compare their results to come up with better suggestions and ideas. If you're wondering how to target an audience on LinkedIn, then don't worry because LinkedIn provides several targeting capabilities to the advertisers.
Here's how you can do it.
Target the Location. Location matters the most and you definitely don't want to spend your budget on the audience that you don't plan on catering to. So, choose region information correctly to make sure that your budget is spent in the right place.
Target the Company. Another option that LinkedIn provides is to choose which type of companies you want to target along with the company size. From here you can either select to target all companies or you can specify what you want to achieve from the ad. By choosing the company size you can put a limit on the number of people that will be receiving your ad.
Target the Job Title. Here you can enter all the people that you're looking to target by their job title. Are you targeting senior professionals or junior ones? It's up to you and your goals, hence, choose what fits right as per your ad goals.
How to Advertise on LinkedIn?
So, if you are planning to advertise on LinkedIn, then you are in the right place. Advertising your first ad might be overwhelming, but it's not as difficult as one might assume. Here are the steps to advertising on LinkedIn that you need to follow to make sure you're on the right track.
Choose an Objective. The first step to running an ad on LinkedIn is to choose the objective for your ad. Is it for the purpose of awareness, consideration, or conversion? Depending on your objective, you can create an ad that resonates with your ad objective.
Select Audience Targeting Options. There are several options available on LinkedIn advertising that allows you to choose a target audience. By doing so, you will be sending your ad to the people who are of your business's interest. The audience categories include skills, company size, company name, job seniority, job title, member schools, member groups, member interests, and several others.
If your targeted audience is worth it, then you don't have to worry much about the rest of the campaign. However, if you have selected the wrong audience, then there might be a risk of not meeting your campaign goals.
Choose LinkedIn Ad Format. You can choose from dynamic ads, text ads, sponsored content, and message ads. The format of your selected ad plays a huge role in achieving your campaign goal.
Sponsored Content. The sponsored content can be displayed in the form of carousel ads, image ads, and video ads. Here are the benefits of using sponsored content ads.
Drives lead and increase brand awareness
Reach engaging audiences through mobile and desktop
Targets profile-based first-party data
Message Ads. This ad type helps you reach the audience through LinkedIn messaging. Here are some of the benefits of message ads.
Sparking immediate action due to direct messaging
Strong engagement and response as compared to email marketing
Dynamic Ads. These are personalized ads that take information from the audience and show them a relevant ad. Here is how it can help you.
Drives website traffic
Increases engagement on the LinkedIn page/business
Text Ads. These are simple cost-per-action or pay-per-click ads to bring more traffic and engage the audience.
Allows you to create ads and personalize them
Enables you to send tailored messages
You will only pay for the ads that work
Select a Budget for the Campaign. You have to set a budget to finally run an ad. Now there are three options. You have to pay Cost per send (CPS) to run message ads. Similarly, you have to pay Cost per click (CPC) for action-oriented campaigns and cost-per-impression (CPM) for brand awareness goals.
Apart from it, you will have to put in the bid for your campaign. Add other details including the start date and end date for the campaign as per your budget.
Measure Your Campaign. Now that you are done with running your ad, it's time for you to measure the success of your campaign. LinkedIn allows you to check your ad's performance in the market and provides you the options to adjust your budget or such.
Benefits of LinkedIn Advertising
With so many options available for advertising, LinkedIn is receiving hype for all the right reasons. Whoever you are trying to reach through your advertising is right here along with other professional prospects that can help your business to grow.
LinkedIn advertising has several benefits that cannot be undermined considering their effect on the business. So, if you have a LinkedIn marketing strategy in place, then here are some benefits that you can get out of it.
Reach Professional Audience. The audience on LinkedIn is far professional than you will find on any social media network. They are educated, professional and skilled individuals who do not need a lot of explaining. Apart from it, their income is also greater than people on other social platforms. Hence, if you want to target professional and adult individuals with years of experience and a great annual salary, then LinkedIn is the place for you.
Industry-Specific Audience Targeting. Where Facebook gives importance to behavior-based and interest-based habits, LinkedIn focuses on targeting the industry. If your desirable audience belongs to a certain industry, then using LinkedIn marketing might be the best option for you. You can further narrow down your ad by choosing job function, job title, degree type, company name, company size, and others. You can easily target business customers through LinkedIn without any hassle. Take benefit of LinkedIn marketing.
Unique Advertising Types. With LinkedIn marketing, you don't have to stick to a particular type of marketing only. There are certain ad types that you can utilize with LinkedIn advertising. You can either opt for sponsored posts or text ads to bring reach, conversions, clicks, brand awareness, and exposure to your business. Furthermore, the Sponsored InMail allows you to directly connect with your audience for potential lead generation, job applicants, and more. InMail messages prove extremely beneficial for businesses.
Incredible Lead Generation Possibilities. The main purpose of social media marketing is to get more leads. With LinkedIn marketing, especially Sponsored InMail messaging, you can generate leads in no time. However, it's up to how you can turn them into your potential customer. You can take advantage of this opportunity and work it in your interest. Apart from it, you can also take help from the Lead Accelerator feature to track your performance.
High Conversion Rate. Since most of the audience on LinkedIn is skilled, educated, and earning individuals, you can increase your conversion rate by using it right. All you have to do is put the right ad in place to get more customers in no time.
You may also like: Your Complete Guide to Amazon Advertising
Conclusion
So, are you ready to invest in LinkedIn marketing? There is a lot that you gain out of it by using LinkedIn marketing the right way. From the conversion rate to lead generation, everything works great with the LinkedIn audience.
LinkedIn advertising is a hub to get more customers in no time. If you are looking to bring more to the table and create brand awareness, then there is nothing better than starting from an audience that will understand it better. No one is saying that other social media platforms are worthless, but at this time, LinkedIn is the need of the hour.
You cannot reach all your potential customers unless you're using LinkedIn wisely and with proper care and research. It does not matter if you are a new business or an old one, you can always utilize LinkedIn to your benefit.