Being a startup in the 21st Century and the digital era is no walk in the park. There's a lot to do and very little time. Why? That's because with the rapid increase in technology you need your brand to standout before your rivals take the lead.
If you've come across this article in the pursuit of innovative branding ideas, chances are you're either a start-up that's seeking a right direction to grow your business or you're an established business looking for progress through unique branding ideas.
TBH, if your growth has been stagnant for some time as a brand, ideas (or should I say novel ideas) on how to rebrand your business are now the lifeline you need to use!
Important for you: How do you know it's time for a rebrand?
Here's the bitter truth: without appropriate and innovative branding your venture will never set foot on the road to success. Lesson number one: do NOT confuse branding with marketing. I won't go into bookish definitions but branding is more or less the personality of your business whereas marketing is how you make sure your brand persona gets identified and gains recognition. Even though marketing itself is a branch of branding it comes at a later phase. The first task at hand when starting your business or rebranding it is to create an image of your product/services which catches the attention of your target market: something which has become increasingly difficult as brands continue to pop up one after another rapidly with the progress in technology.
So how can you make your mark in the industry? Here are 15 branding tips and ideas, divided into 3 stages that you need to memorize and implement when embarking upon the branding journey.
Stage 1: Knowing your brand
Before actually heading towards some unique branding ideas you need to clear your head and know exactly what you want! Make sure you've answered some questions about your brand (to yourself) and laid down a strong foundation before accelerating onto the next stage.  
1. Vision is important
Well of course it is but by vision here I mean the clear idea of what your brand represents, what direction it should pursue. You need absolute clarity on your present and future, that is you must be aware of where you want to be in the long-term as a brand and how far is that from where you are now. That's where you will acquire command on your branding strategy.
2. Your appearance matters: how are you different?
So there's a lot of burger outlets in the market and a thousand mobile phone companies. How do you get yourself noticed? Of course the quality of product or services you're offering is a major distinguisher but you're still in the initial branding phase here. You need to create a brand persona as mentioned above. This is another reason why innovative branding ideas are an absolute necessity these days. You can't be mistaken for another brand in the same market!
What comes to your mind when you think of Cadbury? A fancy font with a lot of purple I'm assuming.

Take a look at this almost identical twin. A clear example of unsuccessful branding.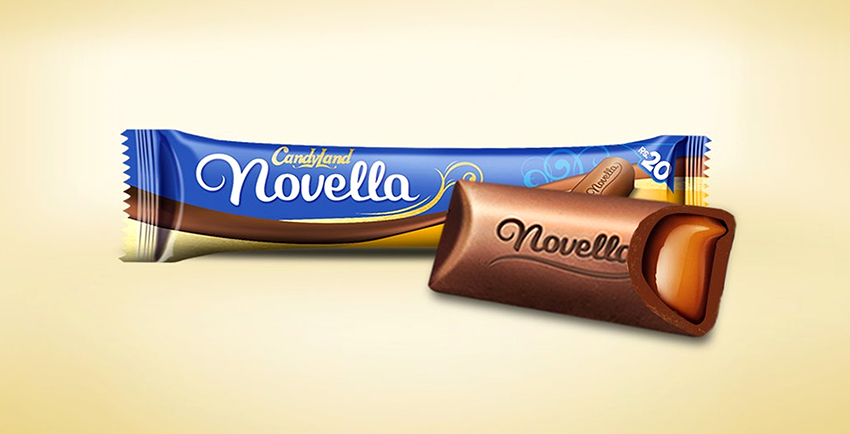 Take a look at this website for the same brand that I've mentioned above: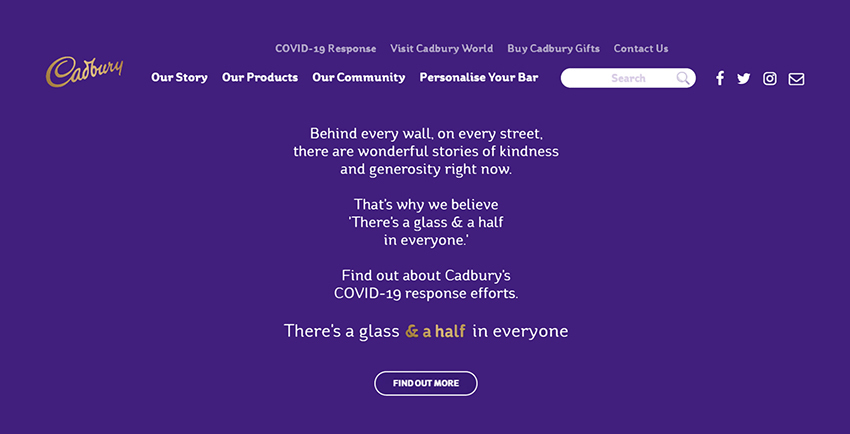 Even without probably looking at the name, the very first thing that comes to your mind when looking at the font and the golden and indigo colors would be the chocolate you love so much!
3. What does your brand say?
Part of successful branding is knowing what you wish your brand to communicate and how? I'm not talking about your vision here exactly. You need to have a precise tone or communication strategy. For instance Nike has the famous tagline "Just do it!" What does that tell you? Nike's tone is mostly energetic, passionate and is all about seizing the moment. Another similar tone has been adopted by Mountain Dew which says "Do the Dew"!
Don't confuse taglines with your brand's voice though. They are just a small, albeit major part of your brand message. Branding in 2021 requires you to be thorough so everything from your captions on social media to the copy and visuals in your TVC must coincide with your brand's voice.
4. Define your archetype
You've found your tone now let's go one step ahead and define your archetype! Never heard of it? Let me fill you in. Choosing an archetype for your brand is like giving it a soul. Your brand isn't human but that doesn't mean it can't connect with them.
Give your brand an actual personality which compliments the personality of your target market: so in a way your brand and customers are both your archetypes!
Still vague? Take the much adored Harley Davidson brand as an example: they call it the outlaw! The brand represents rebellious personalities and goes against the norms of society appealing to those who love to challenge how things have always been.
5. Words: less is more
Unless you're opting for SEO (which I'll get to later), you need to remember this like the back of your hand: creative branding ideas in 2021 need to be minimal and this applies to written content as well! Let's face it people are too occupied to actually read your 50 word story no matter how innovative the brand ideas may be! You need to be concise, creative and impactful!
H&M: "More fashion choices that are good for people, the planet and your wallet."
You don't need a dictionary or more than a couple of minutes to figure out what H & M is trying to say here. A classic example of a meaningful message conveyed without taking up much of your time.
Marriott: "Quiet luxury. Crafted experiences. Intuitive service."
Here's an example of the popular Marriot Hotel. Their message is clear: we can ensure a peaceful luxurious experience with the best services. These short messages eventually grasp your target market's attention.
You may want to know: Do you need a huge budget for branding?
Stage 2: Building your brand persona
You may ask: haven't I covered that in the first stage? Not at all! That was just an instruction manual on building a relationship with your own brand. This is where branding ideas spring into action. Here are some creative branding ideas that can help you penetrate the market and make your brand stand out!
1. Logo revamp for 2021
If need be, revamp your logo according to the newest standards. As I've repeatedly stated in multiple blogs, your logo is your brand's identifier, the face of your brand. One wrong move with your logo can cost your brand a lifetime of bad reputation. With changing trends and technology it's essential to recreate your logo.
I'm not asking you to throw away the oldie completely, only to refine it! Here are some popular examples of logos which have evolved over the years in accordance with branding trends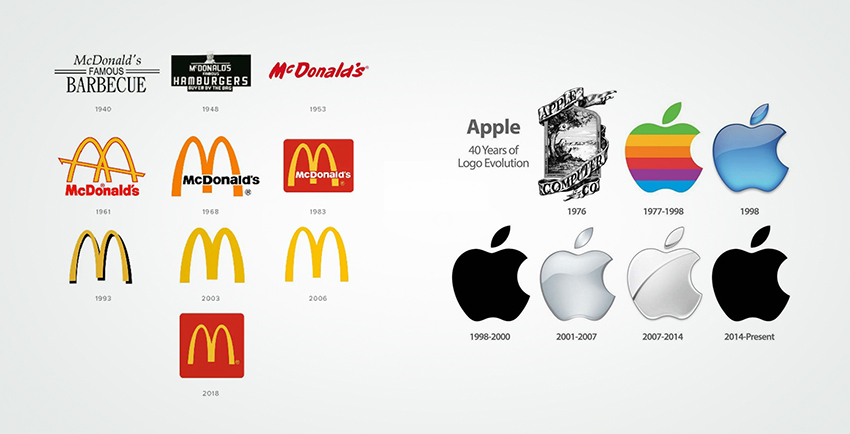 However if you haven't yet made much of an impact in the market and no one really "knows" you yet, you can definitely think about dumping your ex-logo if it contradicts 2021 standards and invest in a new, more appealing brand identity/logo. Innovative branding ideas for logos in 2021 include using gradients and neon colors to enhance the look and feel on digital platforms.
2. Metallic Madness
Whether you choose to go metallic with your branding or not is dependent of course on your vision and the personality that you want your brand to adopt. (Another significance of the first stage before you jump onto creative branding ideas)
Nevertheless, metallic branding has penetrated swiftly into the branding arena this year. Ironically enough despite their tendency to give a shiny effect, metallic fonts, packaging and logos are a significant part of the "minimal trend"! Additionally they give off a luxurious appeal so if your brand wants to be the next Audi or Rolex in the long-term, I've given you the head start.
3. Break the rules with Typography
Once upon a time Sans Serif and Time new roman couldn't go unnoticed: there was just so much of these two! Typography has now broken free of rules and boundaries. Typographic styles have escaped the shackles of perfectly aligned and sophisticated fonts, catering to your needs as a brand!
You'll be spoiled for choice and distracted unless you've got a clear idea of your archetype as stated above. For the brands with a fun side for instance the Konga font can help you give a bubbly effect or the beast mode font is the best way to say "it's time to party".
4. Nostalgia
As the world begins to get complex, simpler things get back into trend. Technology has made our lives too complicated hence catapulting us towards anything which is simple and subtle. Nostalgic branding is another unique branding idea that can give your brand an edge. It's not necessary to actually associate your brand with a cartoonish figure or nursery rhymes: opt for refined line art. The less solid figures give a simple appeal to your brand packaging or visuals while simultaneously creating that nostalgic feel!
5. Optimism is trending
With so much chaos and depressing news around the world, you'd want to focus on more positive branding. I'm not asking you to make smiley faces on your packaging, just utilize the tools at your disposal wisely! Use bright colors for instance like yellows and oranges that emit optimism, combined with funky shapes and a "things will get better and brighter" kind of message.
Stage 3: Implementation of innovative Branding ideas
1. Use social media wisely
I'm assuming no one here is unaware of how crucial social media can be for your brand, being the most effective platform for advertising where new, creative branding ideas can be implemented every day! From Facebook to Twitter and Instagram to Pinterest, social media branding/advertising has become every brand's key to success. Where conventional advertising needs big budgets, social media branding has become the most affordable means to reach a large audience for start-ups!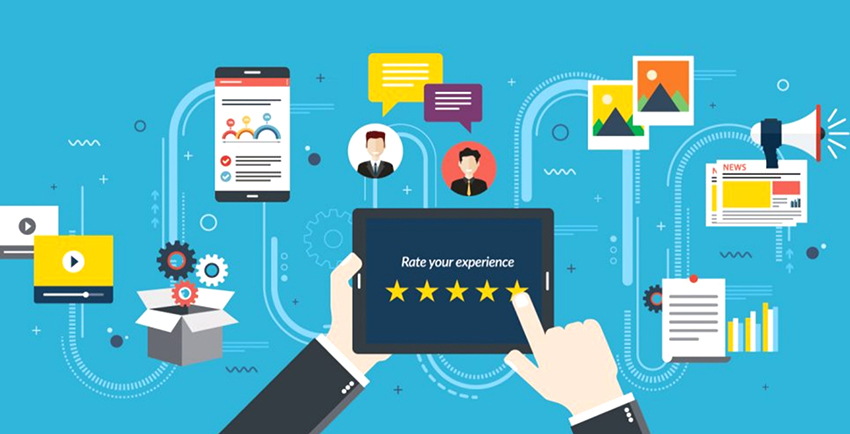 Similar to creating a website, where you use your brand's color palette and tone, your Facebook page for instance can have a uniform color theme with creative text and visuals to build up your brand image. Creative campaigns on Facebook are in fact far more effective than TVCs as the era becomes more and more digital by the minute! Additionally Facebook and Instagram as well as Youtube allow you to measure your campaign's performance so you can revise your strategies: an advantage that conventional advertisements/branding do not offer. 
2. More videos
Research indicates (and so does personal experience) that people tend to watch videos more than actually read content. They are simply short of time and lack the patience to comprehend an elaborate article. A minute long video is much easier to comprehend and more attractive hence customers engage more with your brand through videos that advertise your brand or create awareness about it in a creative and engaging manner. Info graphics and GIFs are another captivating branding tactic which grasps the customer's attention.
3. Blogging and SEO
I know I've advocated against written content but there's always a unique branding idea lurking in every advertising medium: you just need to spot it. Blogging, when used smartly can take your start-up to stardom within a matter of months!
Post blog links on social media, indirectly explaining how your products or services can be a major problem solver for your potential or existing customers. Let's take the example of a beauty and skin care brand: the best branding idea would be to address the skin dilemmas of a vast beauty conscious audience in a blog which markets the brand's products as the solution to each issue. Wouldn't that intrigue you to actually try the product out?
4. Banner Ads
While you're thinking about ad placement, bombarding the web with your banners is essential to keep reminding people of your existence as a brand. These don't just include banners for your website but also banners which are uploaded on Facebook and Google Ad banners.
Make sure your advertisement stands out and has something more to offer than the other brands.
5. Email Marketing
You may think of emails as a cliché with the emergence of social media advertising trends. However, email marketing is far from useless. It is amidst the most professional mediums where you can implement innovative branding ideas! Yes. Ever received an email from a renowned brand that you think is creative yet provides valuable information?
Not only can emails convey your brand message and promotions with creative text and appealing visuals, it also helps build a relationship of trust and a bond between the customer and the company.
Hope you've made notes. Ready to kick start some branding ideas for your start-up? Go for it!