Logo Design – Full Moon Run
This is the official logo design of Full Moon Run that was designed with great care by Fullstop. Read about the complete process of logo creation from start to finish and it will give you an interesting insight into creating a meaningful brand identity for Full Moon Run.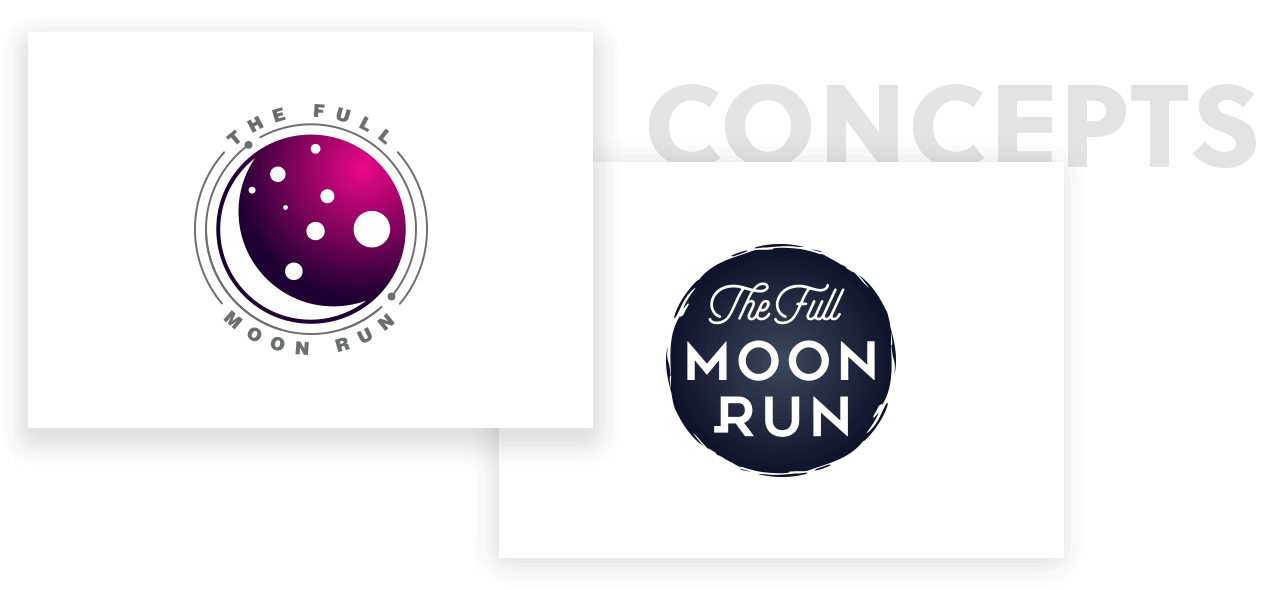 What is Full Moon Run
Inspired by the Thai Full Moon Party, it is a similar event set to take place in Dublin. The themed Full Moon Race (Dublin) will be set on a scenic Dublin Beach in the late evening of a full moon, fusing a 5k and 10k race with all the best elements of a Thai Full Moon Party.
The colorful Dublin project will feature lots of fun activities such as Fire breathers, Pyrotechnics, UV/Neon Paint, Artists, Dancers, DJ's, MC's, and also the authentic Thai Food.
The motive behind the event is to encourage healthy lifestyles through the most innovative, fun and exciting events in awesome locations.
Get a Logo Design
Let's start by providing us some information about your brand vision and styles you prefer.
Why a Logo Design?
An eye-catching logo was in demand to be used on the race website, social media, event banners, merchandise, and other promotional material. Fullstop was contacted by John Loftus, the man behind the initiative, to create an iconic logo design for the project.
"We feel there is a lot of scale to this project in terms of doing it many locations so if we could reflect that in the logo it could be a nice touch." said, John.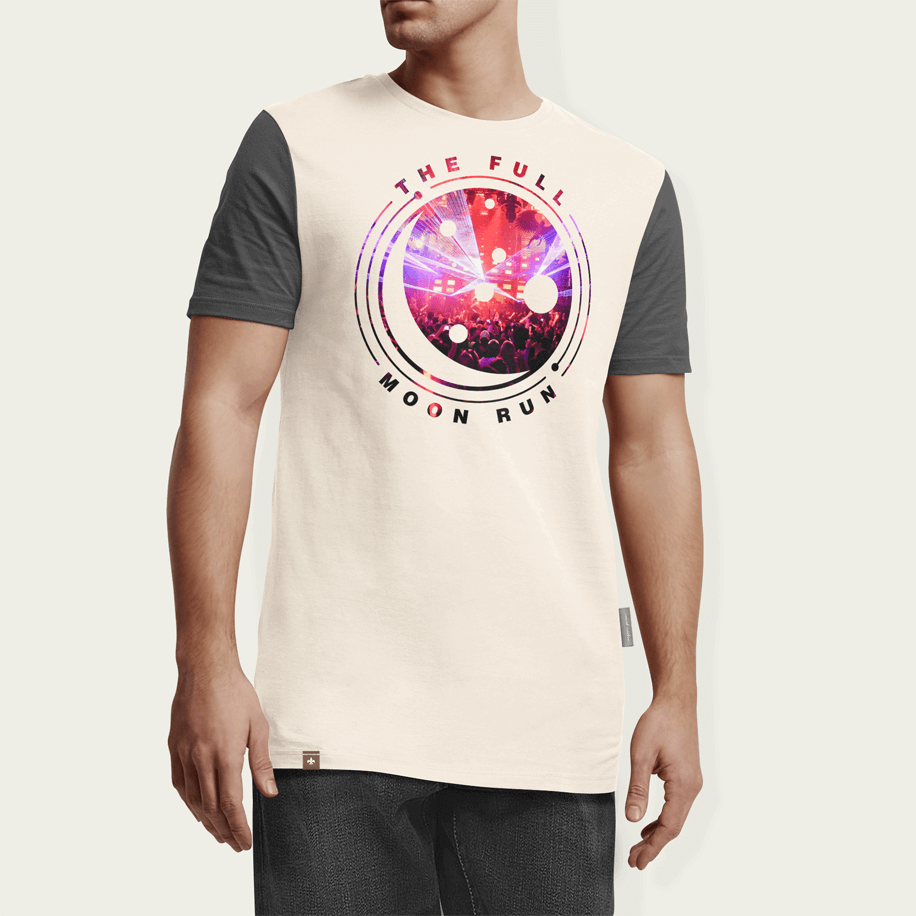 Proposed Solution
It was the first race by the organizers of this event and it was essential for the brand to make a strong entry. Considering the great potential to scale the event around more places, Fullstop proposed a design solution worthy of reflecting its essence.
We thought of crafting the logo design with a pictorial mark, some objects to link to the event, and the title using a contemporary and funky typeface.
Design Process
Armed with complete info about the brand needs, we headed into the design process. It was the best chance for us to show our innovative skills. So, we invested time and effort into making different mood boards and shortlisted the top-5 ideas to share with our client. Here's what the initial concepts looked like: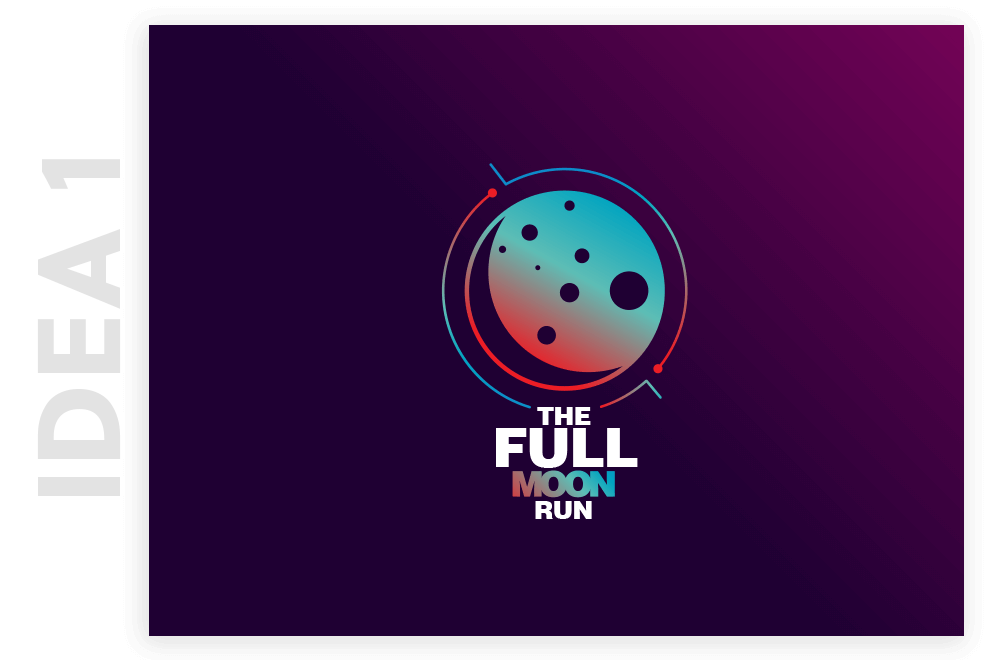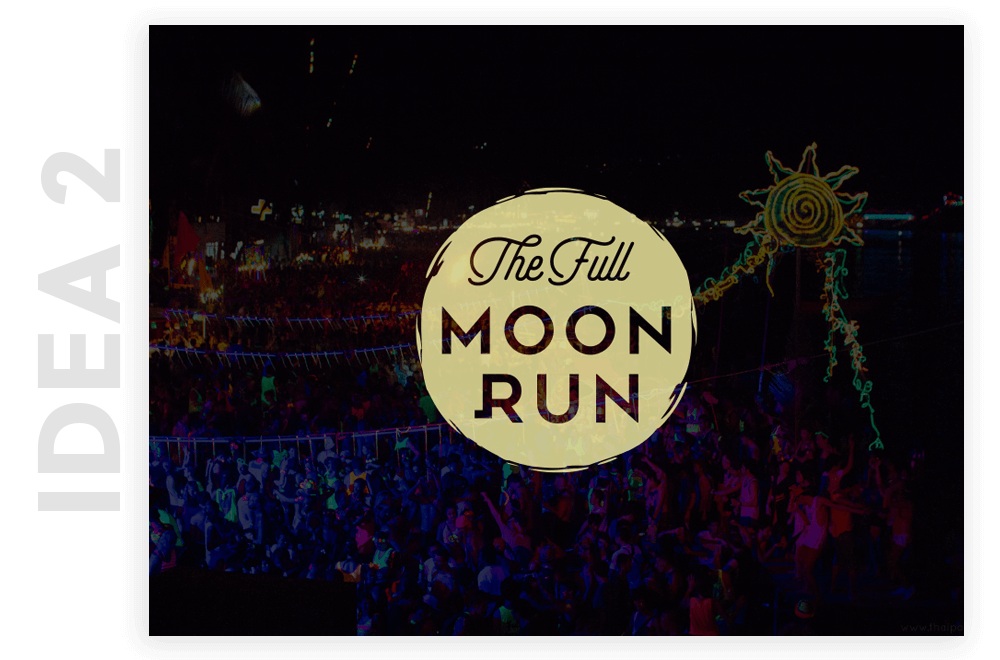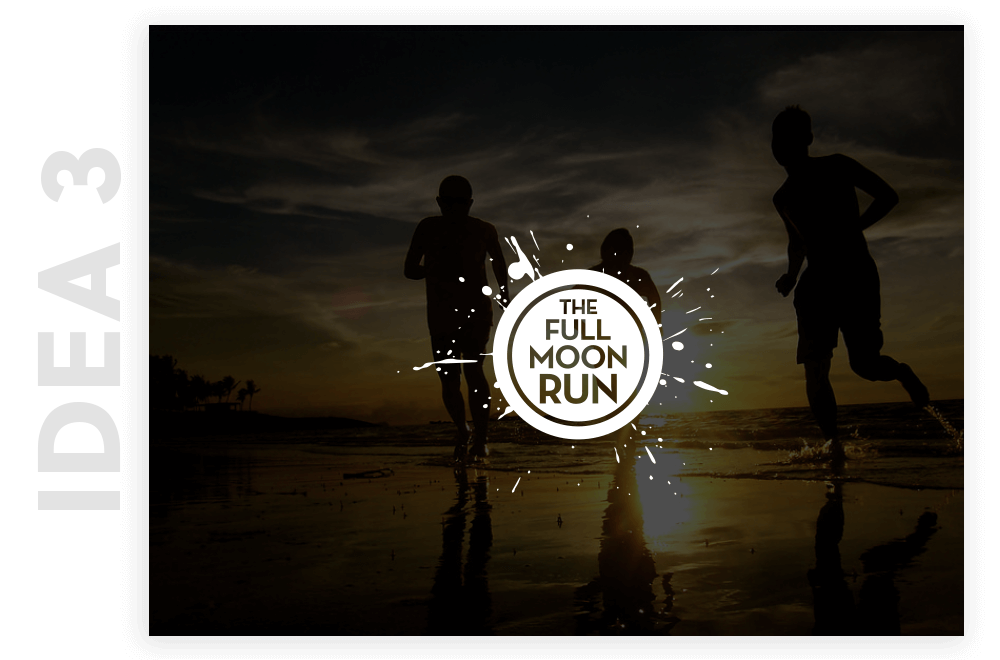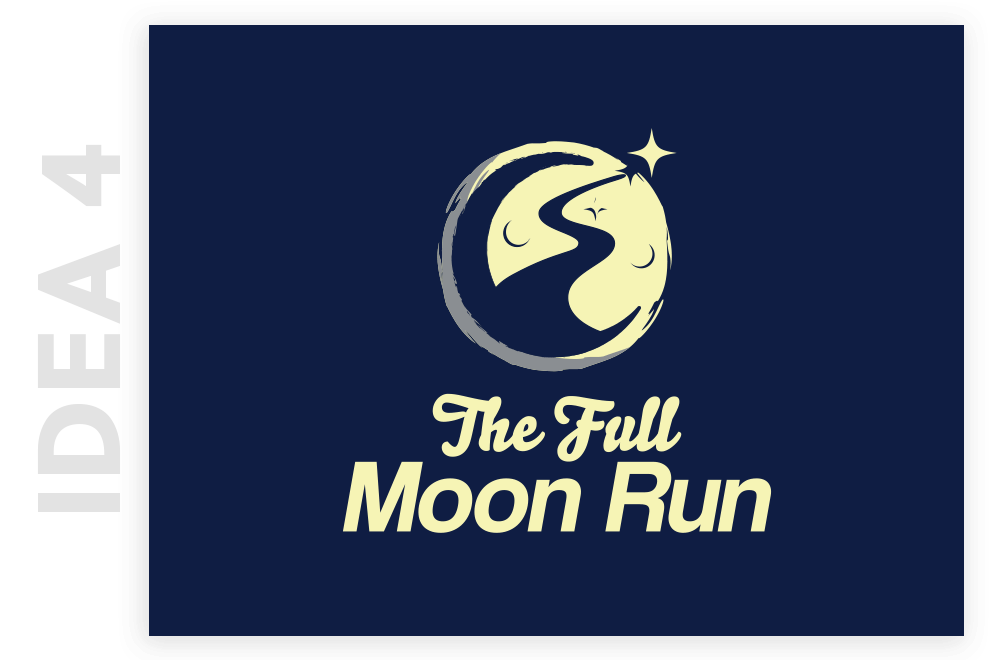 Final Package
Below is the final form of the Full Moon Run logo design. It was big win for us to provide the best identity for their brand.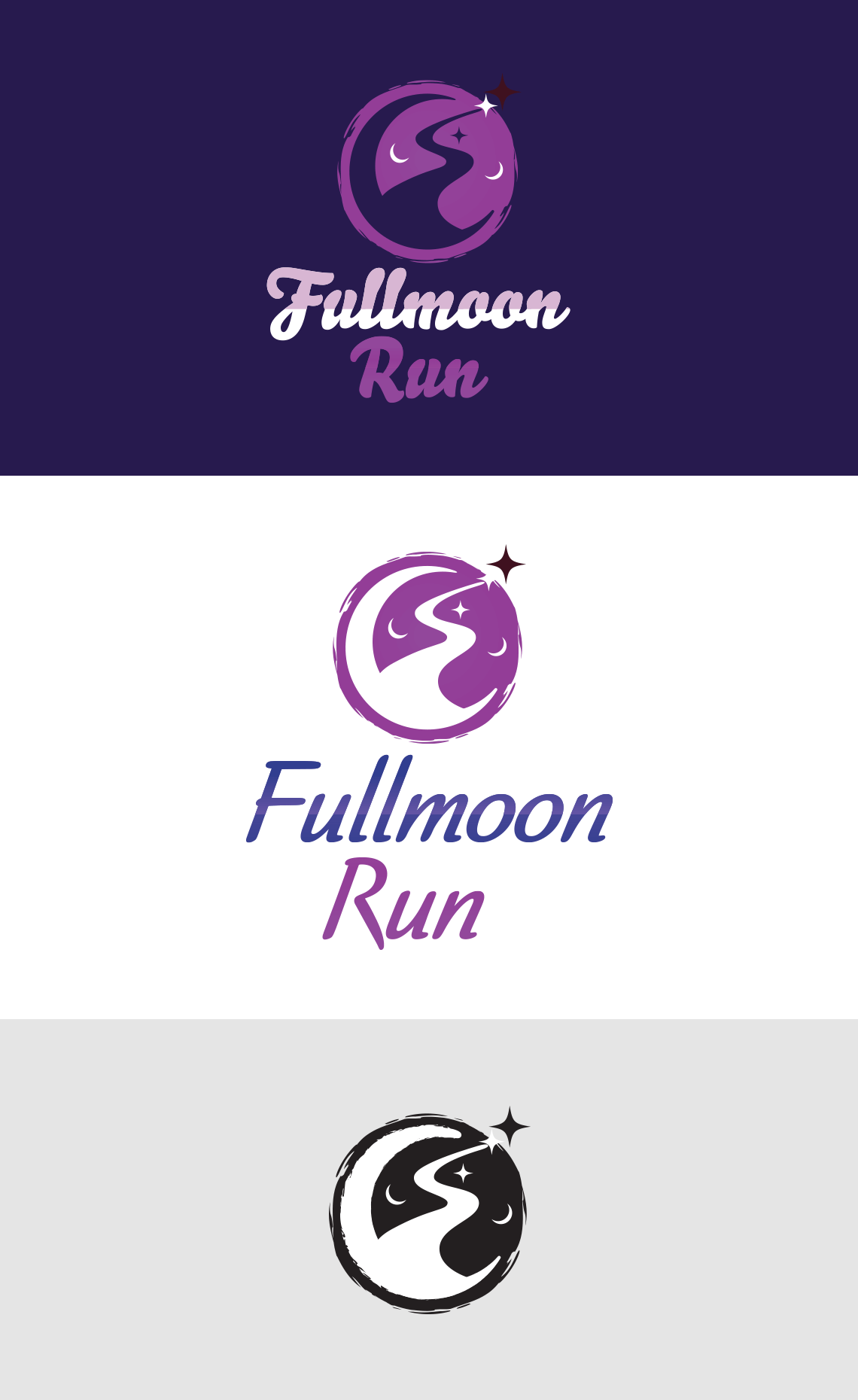 Launch My Brand Now
Let's start by providing us some information about your brand vision and styles you prefer.