Not too long ago, I participated in a seminar regarding the future of graphic designing in the ever-evolving world of social media.
The discussion was going quite smoothly when a fellow attendee suddenly threw a question about the DIY graphic designing tools that are so prevalent these days.
What do you people think about free DIY graphic designing tools like Canva, he asked from the rest of us. And just as I expected, this question caused electricity to run through the participants.
Each person charged up and had a lot to say about this issue. Yes, it is quite a frustrating and polarizing issue in the world of graphic designers.
Where one half of the seminar showed a fondness for Canva, the other half displayed disapproval and annoyance.
Why is Canva such a disturbing topic for professional graphic designers?
To understand it a little better, let's first take a look at what actually is Canva and how it is affecting the world of professional graphic designing.
What is Canva?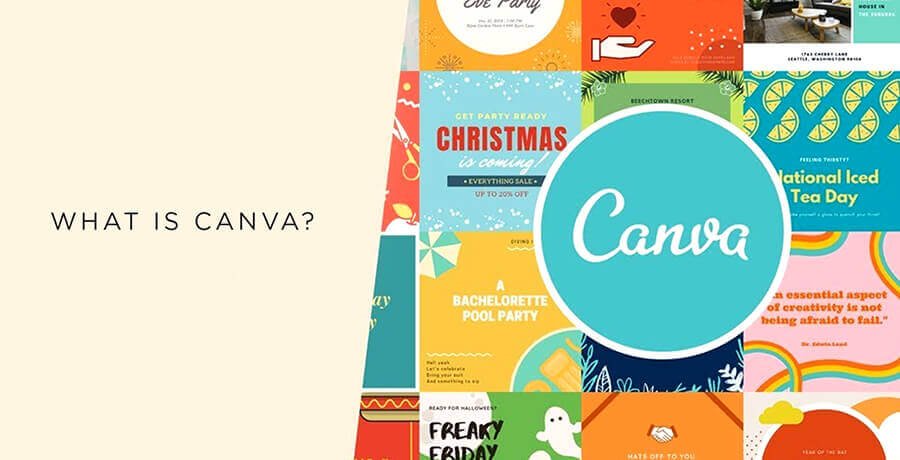 In case you are still not familiar with Canva and are feeling lost right now, this is for you!
Canva is an online-only designing tool that prides itself on making graphic designing accessible to everyone. With its simple and easy drag-and-drop interface, ready-made templates, and pre-designed elements, anybody can create good-looking graphics.
Even if you do not know the basics of professional graphic designing, Canva can help you create and design content in no time.
Just pull and put whatever you want onto the canvas from the given menu, and voila! Just like that, you have Insta-worthy content in your hands!
But is it really, truly graphic designing? Do good graphic designers use Canva? Well, I highly doubt that!
Are Canva designers true Graphic Designers?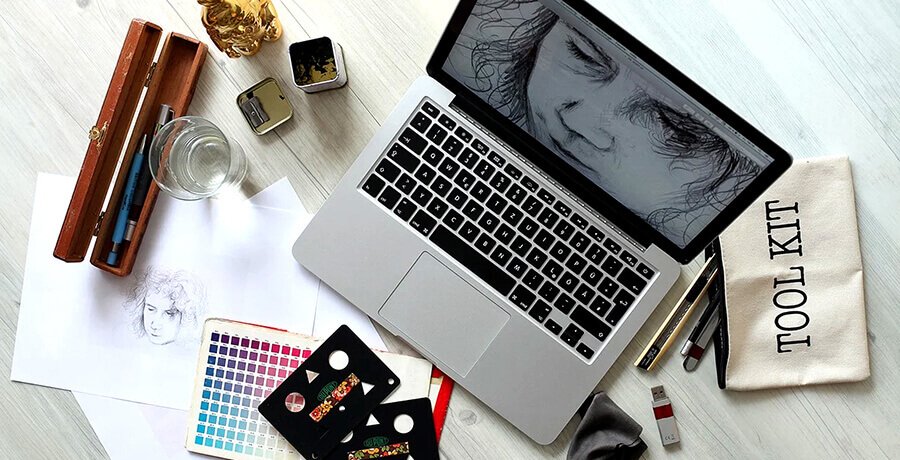 In order to answer that question, consider using a microwave for defrosting and heating your ready-to-eat TV dinners. You must have all done that! But does that make you a professional chef?
Or consider using your phones or digital camera to take a picture. Does that make you a professional photographer?
Well, that's a big NO, right? And that's exactly the thing with using Canva for graphic designing.
When you use Canva, you do not design anything!
You only arrange on a canvas what's already there! Canva provides you with a limited number of designing options that are being used again and again.
Therefore, a graphic created by using Canva does look like a graphic created by using Canva. Just as your microwaved dinner, you are not fooling anyone. Nobody thinks you made it yourself! It is, after all, common and average.
On the contrary, when a graphic designer creates a graphic from scratch, it helps your brand stand out from the crowd. A unique and innovative graphic design will surely make your customers and clients sit up and say, "wow."
As opposed to a design that gives your clients a familiar feeling of Deja-vu and mediocrity, why not provide them with a design that impresses them?
Don't get me wrong!
I am not nullifying the importance and benefits of Canva or other similar DIY graphic designing tools. They have their own place and uses. It is a great option for small-scale projects.
If you want to create simple graphics for your social media posts, add some designing techniques to your school projects or presentations, or other similar personal uses, Canva is a good choice! But it is not okay to use it for professional purposes.
Let's look at the different scenarios using Canva might be a good option and how it uses compared with a graphic designer.
When to use a Canva Designer?
Suppose you own a small business, a solopreneur, or an entrepreneur and don't want to spend a lot of money on professional graphics designer services. In that case, a Canva designer can help you in that manner.
If you are not a designer or a tech-savvy person but want to create some impressive and good-looking graphics, Canva is definitely the best way to get started.
If you have a shortage of time but want some stunning designs, using a time-saving tool like Canva can help you immensely.
Using a Canva designer is acceptable if you want to create designs for your social media posts, your blogging posts, or even your CVs. 
In a nutshell, Canva designing is suitable for fulfilling basic and simple graphics designing needs. If you are a social media strategist, blogger, or small business owner with limited resources – you may want to use a Canva designer instead of a professional graphic designer. 
However, let me remind you that it may not get you the attention and engagement you want from your clients. That is because those designs have all been used before, and people have already seen them. So, even if it may seem like you have created impressive designs with Canva, your clients may not feel that way!
When to use a Graphics Designer?
If you want to create unique designs that make your brand stand apart from the crowd, then it is best to use a graphics designer. A graphic designer will create graphics built exclusively for you, which cannot be achieved through Canva.
If you want to create heavy-duty graphics or work on a large project, then the Canva designer is not for you. Large projects require more sophisticated technology with more detailed and variable options than those offered by Canva.
In a nutshell, a Graphics designer remains the best option if you want a proper, high-tech, and unique design. Canva may offer you a lot of benefits, but it also limits your designing possibilities. If you want more diverse graphic designing outcomes, I would recommend you use a graphics designer, not a Canva designer.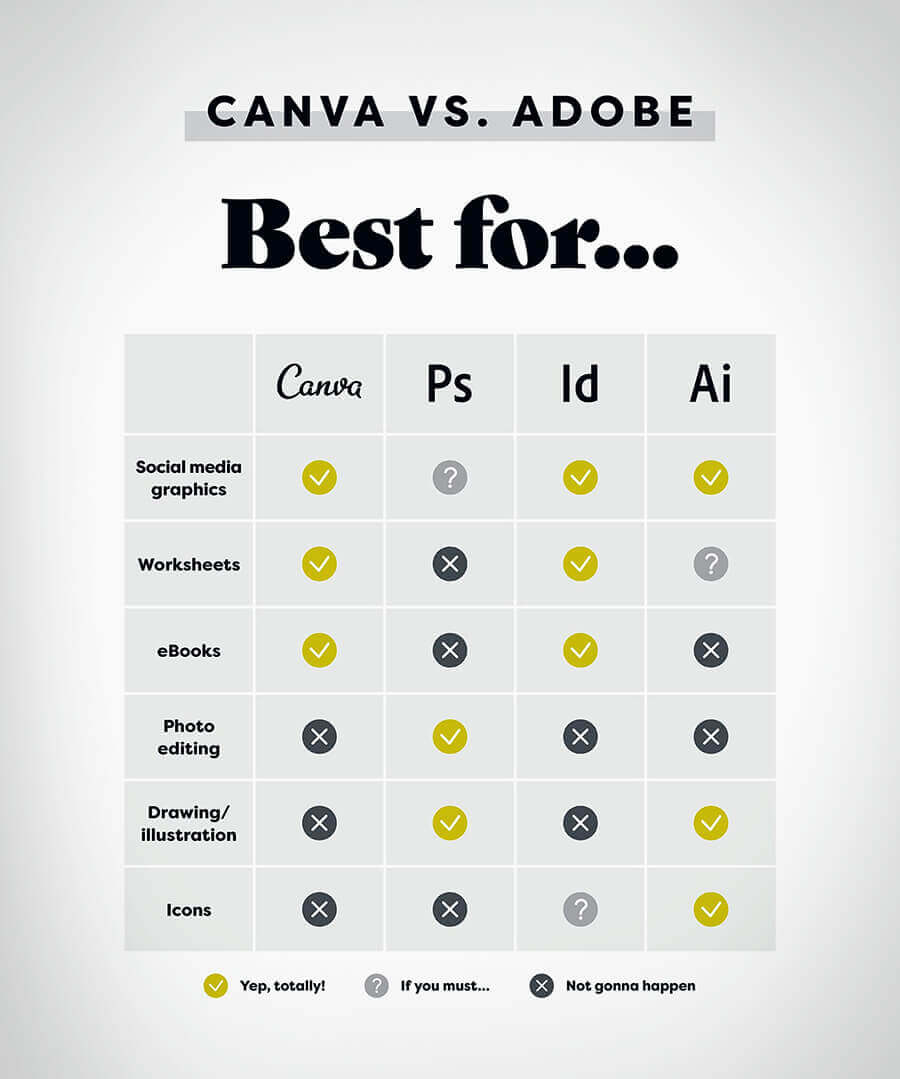 Do Good designers use Canva?
Well, to answer that question, let me go back to the microwave scenario!
Sure, defrosting and microwaving a pre-cooked TV dinner is quick, easy, and hassle-free. But would you serve it at a party or when you have guests over at your place? No, right?
Well, that's exactly how professional graphic designers like me feel about using Canva for graphic designing.
A few months back, I, too, was tempted to use Canva because of all the hype. So, I used it for a mobile app that I was designing at that time. Initially, I was looking for a simple and basic design, which is why I used Canva. Why put effort into creating something from scratch when you can get it done just by dragging and dropping a few options, right?
But I was so wrong! Nothing can compare to creating something on your own, using your own creativity. After all, that is what graphic designing is all about.
So, coming back to the story. I sent this Canva-created design for testing, and that's when I was faced with reality.
Nobody was happy with what I had created. They found it unskillful, unprofessional, and unimpressive. So, I had to redo all of it, and the results were now quite the opposite of what I had created before. I used my own skills and creativity as a graphic designer instead of what Canva offered me. The outcome was a lot more professional, sleek, and impressive.
Yes, Canva does have its advantages, but it also limits you as a graphic designer. How so? Scroll down to learn all about it!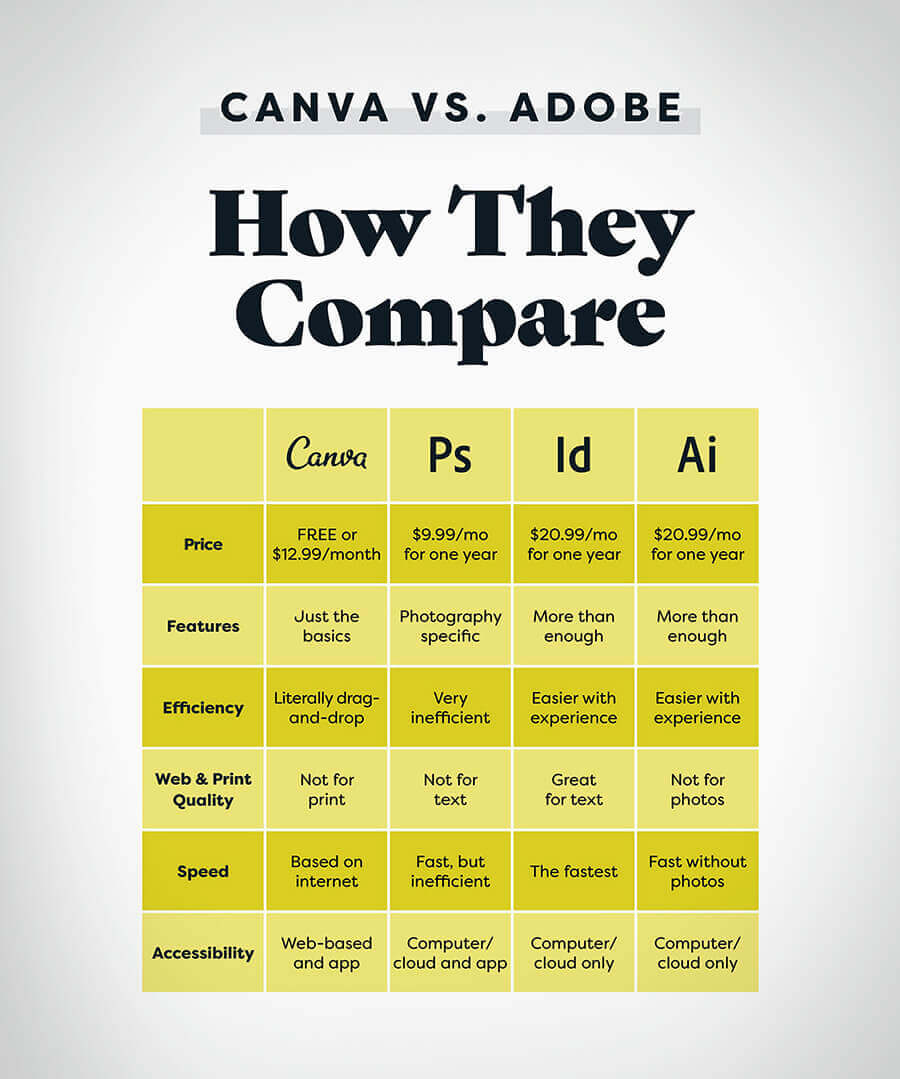 No Unique Elements
Canva only allows you to use the elements that they give you. You cannot customize the existing elements or create any of your own. Canva will provide you with some pre-built designs with a few design enhancing items. I was able to modify the colors, sizes, and position of the existing elements, but that was all! Unlike other designing tools, like illustrator and Photoshop, you cannot have unique elements when using Canva.
Images and templates may seem generic
With over 30 million users, Canva is probably one of the most popular online designing tools. However, it only allows you to use pre-designed templates and designs available in its library. This has caused quite homogeneous and generic designs. With a limited option for images and designs, graphics by Canva designers often appear similar.
Difficult to use on smaller screens
Even though there is a mobile app available for Canva, it could use some work! I observed that the mobile app is not so user-friendly and difficult to use on smaller screens.
Moreover, there also exists a functional inconsistency between the mobile app version and the web version. Yes, computer experience is much better, but we live in a mobile world, and the mobile Canva app is not the best!
An average photo editor
Canva has many photo editing features, but they are not a lot compared to Photoshop or other designing tools. I would say that you cannot use Canva for heavy-duty designing or large projects.
Canva does not give you grids, which keep you from adjusting curves, angles, and corners. Plus, Canva does not do gradients very well. It also restricts you from masking one image to another. Consequently, the resulting graphics seldom look professional and skilful.
It cannot be used without internet access
This may be the most frustrating and troublesome disadvantage of Canva that I found. Despite all the benefits it offers, Canva is an online-only tool. So, you will be unable to use it if you do not have internet access or if the Canva servers are down for some reason.
Unlike the other conventionally installed designing software and tools, this is a huge disadvantage!
Canva hinders your creativity
If I were asked about the essence of graphic designing, I would simply answer creativity! Yes, graphic designing is all about creativity! It is about bringing your ideas to life in the most innovative ways. However, using Canva for graphic designing restricts your creativity. It does not allow you to showcase your own ideas. When I used Canva that one time, I utilized what was given to me. I did not think out of the box. I did not use my own ideas. In short, I was not creating or designing; I was simply assembling!
It's all been done before!
Have you ever spotted something on the internet and felt like you have seen it before? Well, that is precisely how it feels when you see a Canva design. Canva has over 30 million users. And as per Canva, over 3000 users create designs on the platform every minute.
Those kinds of numbers are not an issue on other graphic designing platforms like photoshop and illustrator, where the designer creates their own designs. But, in Canva, it can be a problem! Everything on Canva comes from a limited stock. People have seen it all! They can easily recognize it from elsewhere. So, there goes your brand individuality!
You may also like: Detailed Review Of 99Designs And Its Alternatives
Summing up: Can Canva designers replace Graphic Designers?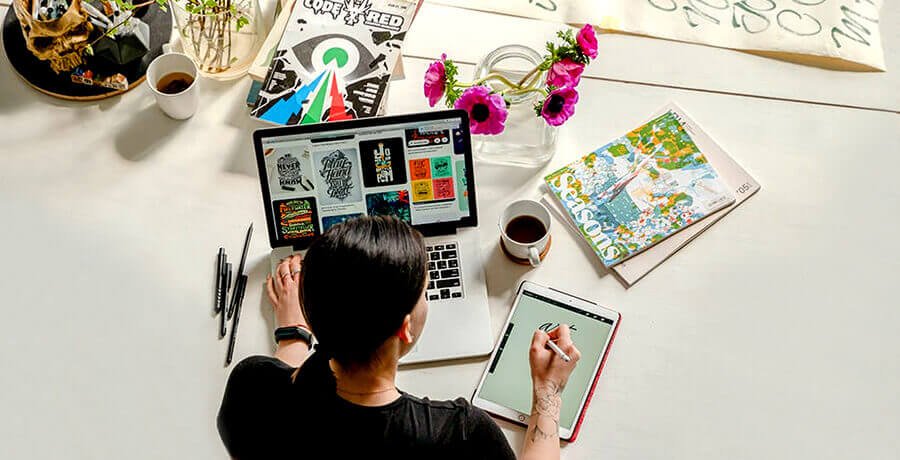 There is no doubt that Canva and other similar DIY graphic designing tools have been quite helpful and beneficial for small companies, bloggers, influencers, and even for people at home. But it is definitely not a replacement for a professional graphic designer
Yes, you can create attractive graphics and appealing visuals by using the pre-designed templates and elements. But what about your brand identity and individuality?
That is why, in my opinion, companies should not go without a professional graphic designer who knows how to build creative and unique graphics right from scratch.
Working in the field, I have lately been hearing, "Why can't we just use Canva to design it?" And nothing could be more disheartening than that. We need to understand that graphic designing is a skill! It requires proper training, education, time, and experience to master this craft. A Canva designer can never bring what a professional and trained graphic designer brings to your business and to your brand.
Therefore, it is best not to make Canva your go-to designing tool. Instead, consult with a professional graphic designer and talk about your graphic needs. As creative and innovative as graphic designers are, the chances are bright that you will find the perfect solution that delivers a lot better than Canva.
Even if your business has limited resources, I would still recommend you to use a graphic designer. After all, the visuals and graphics are the face of your brand! And hence, graphic designing is surely a skill worth paying for!