How to Get Your Business Logo Design Done Faster
Last Updated on April 13th, 2020
It is essential to have a striking and identifiable logo design for effective branding and marketing as it is what attracts your existing customers and your potential customers as well. Everything from your website, the packaging and all your promotional materials require the logo of your brands like your business stationery or any real-world store graphics when needed. It's not just that you need it online when you build a website, but also on the material that you print as well as on if required.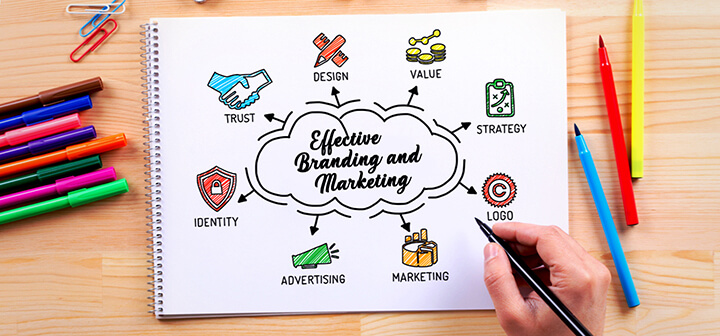 Your logo is the cornerstone of your brand.  So, the question is, what exactly is a logo? It can be anything from an icon, some kind of mark that identifies with your business, business initials or a symbol or emblem that defines your business and increases its recognition.  
So, no matter you are running a restaurant or have a successful business of house cleaning or you are the owner of an e-commerce website, a catchy and appealing logo is essential for you. The best and the fastest way to get a high-quality logo design that helps increase the recognition of your brand is to hire a professional logo designer. It is because they have a better understanding of brand vision, target audience, what works and what not and they are familiar with the use of graphics and new technology.
Nonetheless, in this smart age, people are more used to doing things on their own instead of relying on someone else. Frankly, there are many tools available that do make it easy for people to make simple but impressive designs for their custom logo. These tools not only make logo designing easy, but you can also get your business logo design done faster with the help of these tools. 
I've analyzed top 10 free logo design makers, you'll find that interesting. 
If you are planning on making your business logo design and want to get it done faster, you will find many tools for this purpose. There are free tools and there are tools that you need to buy.  The ones you buy support higher quality of graphics and images and these are perfect for your business needs.
Listed below are some of the best picks of logo designing tools that can help you quickly design or even tweak your existing logo in no particular order.
Adobe Illustrator

Logo Design Studio Pro

Looka Logo Maker

Squarespace Logo Creator
Adobe Illustrator
The logo design maker that professionals prefer
Advantages – a myriad of features, Powerful
Disadvantages – Expensive, Complex for beginners
Adobe Illustrator has been there for a long time and it is here to stay in 2020 too. It is definitely one of the best logo design software that can help you design dynamic logo designs. It is a tool that is even preferred by professionals. However, you need to buy it and it is a bit expensive but totally worth it because of its distinctive features with which it is possible for you to create truly innovative and remarkable logo designs and other materials.  There is a myriad of features that make designing a custom logo very easy once you understand how these features work. Initially, it can prove to be a little overwhelming; however, an individual with expertise in digital art and design can easily handle it and make use of a tool like Adobe Illustrator to design a business logo swiftly. To make it more affordable, you can subscribe to Adobe Creative Cloud where you can make monthly payments and enjoy the latest features as soon as they are released. 
Logo Design Studio Pro Online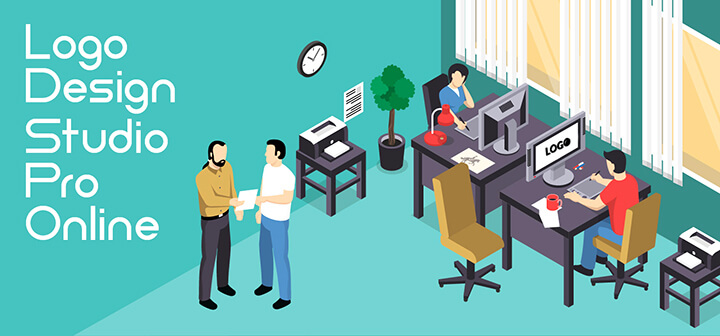 A logo designer that strikes a good balance
Advantages – Easy to use, vector graphics provided
Disadvantages- Basic Logo Designs
Logo Design Studio Pro has been in the market for the past seventeen years and many companies have benefitted from this logo design service. Having such a vast experience in dealing with various businesses has enabled this tool to provide you with an excellent designing package that is extremely user-friendly for the beginners as well as enabling the more experienced users with the ability to customize their business logos with more features. Within a few minutes, you will have a very reasonable looking logo in front of you with the help of Logo Design Studio Pro using the graphics and fonts provided in their collection. There are more than 500 different objects that you can choose to include in your business logo design and select your favorite font from 120 distinctive fonts and with a little time and effort, you will have a logo design that meets your criteria. Logo Design Studio Pro is a user-friendly portal, thus, it is quite easy for you to get your business logo design done faster.
Looka Logo Maker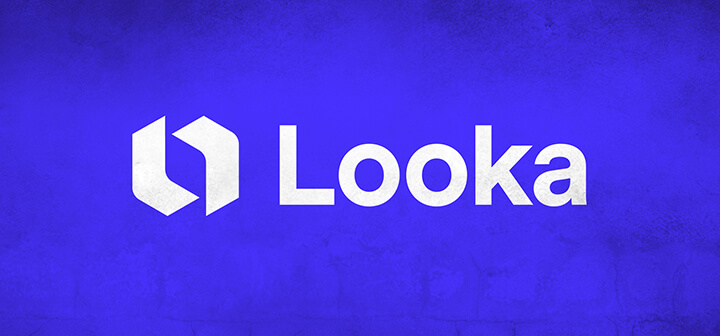 Logo Designer that is best for Beginners
Advantages – very easy to use, Good for getting inspiration
Disadvantages – Limited styles available
If you are a newbie when it comes to logo designing for your business logo, then Looka Logo Maker (previously Logojoy) is the best option for you. No need for you to learn the complex workings of a complex logo designing tool when you can generate logos automatically simply by putting in your company's name in it. Additional information that you need to input is further information about your business. What does your company do? What products or services does it provide and you also have the ease to choose colors of your liking from the given color palette. The rest of the minute details are handled by Looka Logo Maker an array of logos would be generated automatically. Although they are quite rudimentary, they look fine, and you can further customize them according to your requirements. Whether you are using the logos created by the Looka Logo Maker but you need to subscribe to them to use them as your business's marketing material.
Squarespace Logo Creator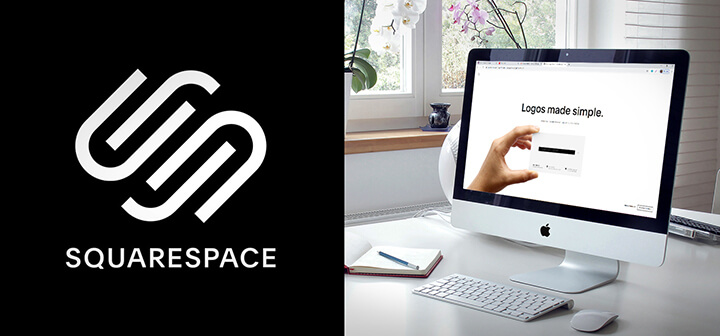 Design Your Logos Faster
Advantages – Easy to use – Free low resolution files
Disadvantages – Limited styles, Paid high resolution images
The fastest design service that you can find online is the Squarespace. You can design a custom logo extremely quickly and swiftly without any complications by using Squarespace Logo Creator. Squarespace is an online company best known for its amazing web hosting and website creation tools. All the tools are available on convenient and user-oriented interfaces. Its logo creation tool has the same characteristics and you can design your business logo with ease and convenience in a few seconds. If you want to make some basic changes to your existing logo, you can easily tweak it with Squarespace Logo Creator's online editor. The only limitation is that if you want a high resolution Logo Design for your business free of watermark as well, then you need to buy it for $10. However, existing customers can avail this feature for free. Nonetheless, this particular tool is worth spending your money on if you want quick results. 
I recommend these free tools only for the people who can't afford to hire a professional designer. To tell you the truth, there is no alternative to a professional logo and they are not that much expensive. 
Spending on the logo is an investment not an expense – it's the first impression of your brand which eventually pays you back.