Being an entrepreneur, you must already be well aware of the significance of your logo and how crucial it is for your brand but have you had your brand identity well protected? A designer can easily add a watermark over his/her logo or designs before uploading them on designing portals but as a brand/company owner have you secured your logo?
I bet you're suddenly thinking: no, I want to but how? That's where trademarking your logo comes to the rescue. Let me explain firstly what exactly is a trademarked logo?
In bookish terms a trademarked logo would be a brand/company's logo design which is protected from duplication or false claims under the trademark laws. In simpler words, a trademarked logo is your lifetime warranty card ensuring that no one can steal your logo whether you're a small business or a multinational!
An example of a trademarked logo would be Coco Chanel's 2 C's interloped with one another. You don't need the name, you see the logo on every product and words become unnecessary.
So when exactly does your logo get promoted to a becoming a trademark (even before the paperwork)?
Answer: as soon as you start associating the brand with its logo and the colors involved. So for instance two golden arches will mostly remind you of the famous fast food eatery, Mcdonalds or 4 circles interloped with one another would remind you of that luxury car you've been saving to buy next year, Audi!
Before I get to the part where I assist you in how to get your logo trademarked, let me convince you into actually getting it done by enlisting the benefits that trademarking offers.
1. Protection
Even though in the U.S your logo belongs to you as soon as it is used commercially, that is there is an automatic trademarking as soon as you begin promotions or advertising with the logo. So where's the loophole? This vague law is variable and limited to geographical areas while its enforcement may also be difficult.
While you can claim unofficially that a certain logo is your property, you may find it very complicated to actually stop another company from using it or claiming it if you haven't officially trademarked your logo. This also spoils your brand's reputation since your identity may be misused.
Ever seen an adidas shoe with two lines instead of three? If so, you'd better ask for your money back! That's how the adidas trademark protects its brand value. The 3 lines are a reflection of their logo and no variation is permitted. The trademark helps prevent other companies from copying adidas and deceiving their customers with poor quality which ultimately leads to defamation for the original brand.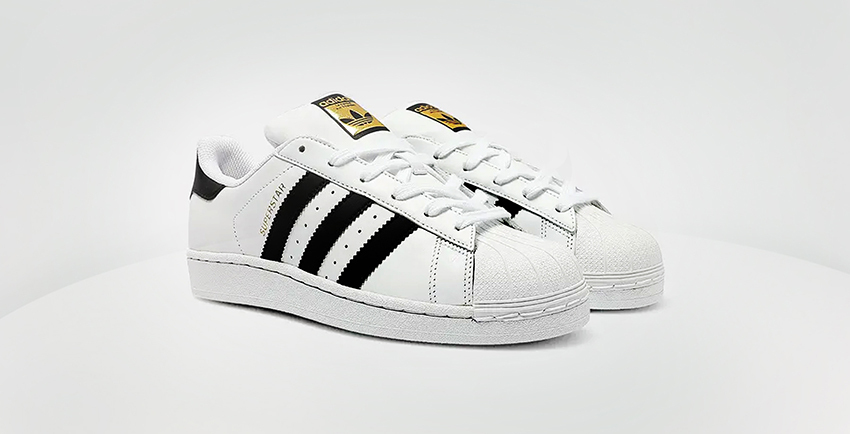 Hence, all trademarked logo owners may sue anyone who uses their logo or replicates it and guarantee protection of their brand's identity under their country's trademark laws.
2. Make them pay
Literally! Trademarking your logo means that you are at liberty to not only sue anyone who has copied your logo but also demand damages or payment for trademark infringement since the company's reputation might have been damaged due to the same logo being used by two different organizations.
3. You can take this outside
If your logo has been trademarked in the United States, it automatically gets the additional benefit of being eligible to be trademarked in other countries, giving your company the leverage to work beyond local borders. It increases the possibility of providing services or selling products in countries outside USA.
Is your logo eligible to be trademarked?
This depends on the originality of your logo. Hope you haven't been taking too much inspiration from the logo kings and queens like Apple or Audi. Any logo which is too similar to the one which has already been trademarked may not be eligible to be trademarked. Another important reason as to why I say "no to copy".
When can you get your logo trademarked?
I'd recommend trademarking your logo ASAP! If it's possible, submit an intent-to-use form prior to initiating your business since you never know who might come up with a similar design and reach the finish line before you do. Once the U.S Patent and Trademark Office has reviewed your application and has passed it as eligible for trademarking, the process will begin to protect your logo under the Federal Anticybersquatting Consumer Protection Act, the law which prevents trademarks to be misused by fraudulent companies and allows brands to sue such misleading, fake organizations.
The trademarking process.
Complicated? Not at all! A few simple steps and you're done:
Research: as mentioned earlier it's important to know that your logo doesn't have doppelganger lurking somewhere. In order to pass for a trademarked logo your design needs to be unique without any resembling siblings. You can easily search on TESS or United States Trademark Electronic Search Systems which will show you all registered trademarked logos so you can cross your fingers and hope yours is the only one of its kind.
Initial Application: as explained above, it's best to fill out an initial application form with a letter-of-intent to secure your logo and to "get their first".
The TEAS form: In order to fill out an initial application, you'll need to upload your logo file and fill a TEAS form.
Trademark watch service:  not exactly essential but highly useful, you can use this service to protect your logo from the stealers. The service keeps a watch over brands or people who might be trying to duplicate your logo design.
Make sure your logo is updated: when you're finally in the final phase make sure the authorities have the refined or updated version of your logo. Major changes cannot be made once the logo has been submitted though minor changes may not be an issue provided you pay the additional fees and fill out another application.
Color matters: brands prefer submitting their logos in black and white. A colored logo is more rigid. The color cannot be changed unless a separate application is submitted, requesting for a different colored logo to be trademarked.
How long will it take?
Once the initial screening is done, the whole process takes nearly 6 months. The time may be susceptible to variation due to certain logos being researched more thoroughly than others.
How much will this cost you?
When you're getting a logo trademarked, you're probably going to hire an attorney so that's an additional cost but if you've got it covered yourself, the trademark application costs you around $500! Seems a lot but would you rather bear this cost or the cost of getting your brand's identity stolen!
Getting your logo trademarked soon? I certainly hope so!