In an effort to curb the risk of coronavirus, people across the world have locked themselves in their homes. Stadiums, theatres, airports and other public places are virtually empty, and the global economy has taken a hit. However, it is hard to say how this pandemic will affect global brands.
Everyone is trying to cope with the changing scenario, as businesses in all industries are affected, mostly negatively. In today's blog, I talk about what coronavirus means for logo designers, web developers and digital businesses of all kinds.
Digital Agencies Were Prepared For This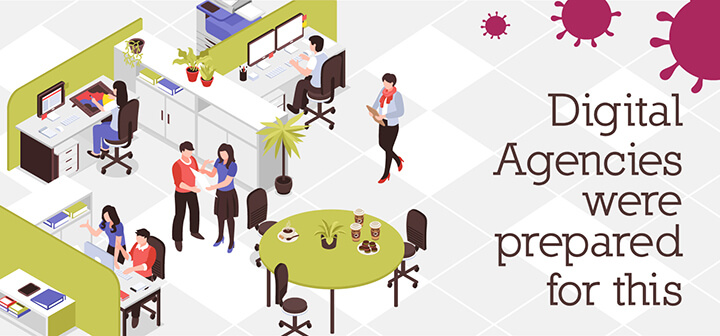 Not in the financial sense, of course. What I mean is that logo design, graphic designing, web design and other such jobs are least affected by remote working. In fact, some will argue that remote working is the best way to go about it!
Employees of Google and other tech companies have been advised to work from home. And of course, freelancers will already have their workstations in place.
As a designer or a developer, you are not always needed in the front line or to be physically present for the meetings. And so, you are still in a position to serve your clients even when working from home. Plus tools like Slack, Dropbox, and more recently Zoom, have made remote working easier as you communicate with both colleagues and clients in real-time.
I do understand design processes like sketch sessions and project reviews are best done in person. But we have to make do in the current predicament.
In the long run, design companies may think of setting up 'virtual studios' and trying to overcome the challenges of using digital tools to replicate real-time experiences of observation, collaboration, brainstorming and live sketching.
Not to mention, many such tools already exist. Big-screen video portals are an obvious example. These are more lively than phone calls, emails and even traditional video conferencing.
It Will Be Rocky In The Short Term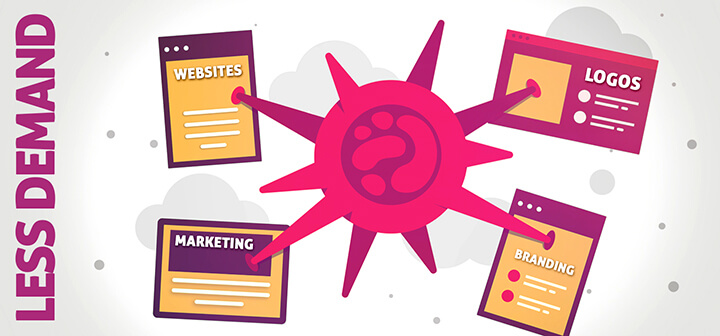 It is heartening to see that there are no new cases of coronavirus in China, where the virus originated. However, even though factories, offices and stores are starting to reopen across China, businesses are going to struggle for a while as to make up for their losses.
In February alone, it is estimated that sales dropped by 20.5% in China. The unemployment rate also went above 6% in the country. Overall, it is estimated that that coronavirus will cost the global economy almost $3 trillion.
And this will obviously affect both digital agencies and freelancers. Brace for the impact. 
Consider the fact that as more and more people remain at home, brick and mortar businesses will suffer losses. And this is likely to continue in the long run. For instance, we already know that the demand for Italian products like wine and cheese has decreased sharply.
So with lower demand for products and low consumer spending, there will be fewer entrepreneurs and business owners launching new companies. This, in turn, means less demand for new websites, logos and marketing and branding services of all kinds.  
Likewise, SMEs will also consider cutting down expenses. So if website maintenance, Google ads or SEO aren't making money in the short run, businesses are likely to discontinue running (and hence paying for) these services.
Design And Data Visualization Is A Great Learning Tool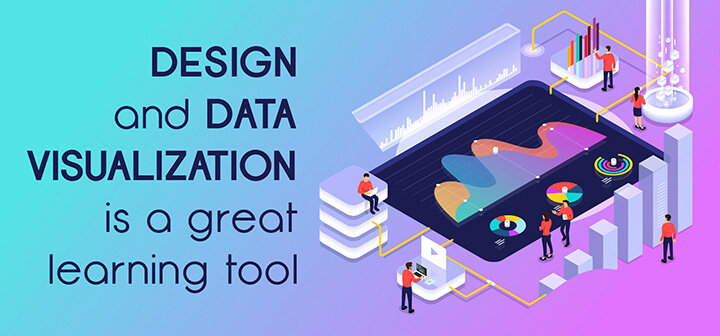 In the meantime, several brands have changed their logos to reflect the current situation and also to spread awareness on social distancing.
McDonald's Brazil, for instance, has separated the Golden Arches of the iconic "M". In one version of the graphic, the tagline beneath the logo reads: "Separated for a moment so that we are always together".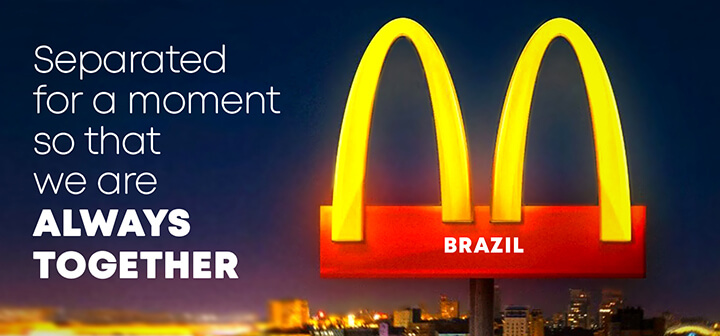 Another global brand that has taken this approach is Coca-Cola. The company has widened the space between the letters in the logo script, and this version of the logo is featured in a new Times Square ad.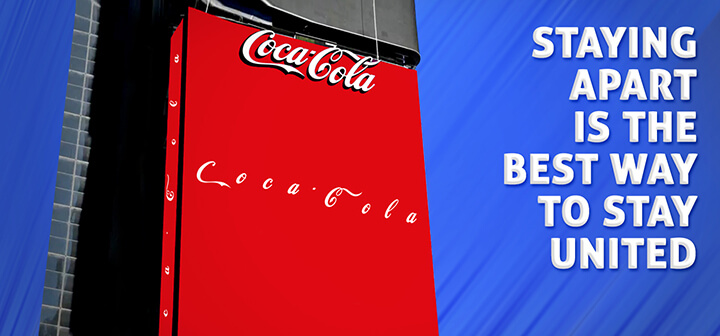 Moreover, with prevention and social distancing being the best chances of curbing the spread of coronavirus, public health officials have realized how important design and data visualization are for spreading awareness. Designers can consider making creative visuals to keep their customers informed about coronavirus updates, and this is also a good way to showcase your talent.
It Is The Best Time To Double Down
Warren Buffet says 'be fearful when others are greedy, and greedy when others are fearful'. As markets continue to tumble, this is the best time to double down your efforts.
Why?
Well, for one thing, an economic downturn means you will have less competition. As businesses struggle to stay afloat or slow down, those who double down will be in a better position when the dust settles.
It's A Good Time To Shuffle Your Portfolio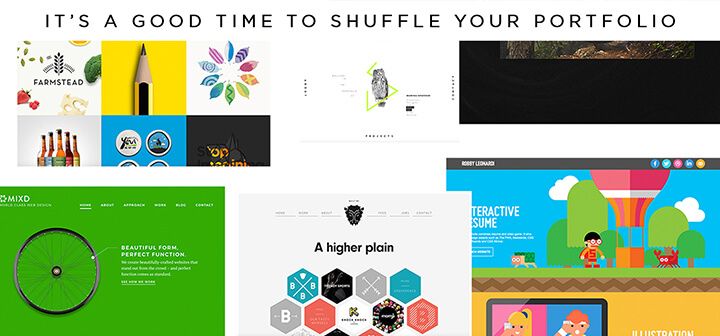 As I have already noted on this blog, the pandemic has affected different businesses differently. So while airlines and movie theatres suffer, the market for hand sanitizers and streaming services thrive.
If you have a comprehensive portfolio, this is the perfect time to reorder it to target businesses that are thriving in the short run. Review your projects and see if you are highlighting samples and projects that are relevant to the industries currently in demand.
It is also a great idea to get testimonials from such clients if you haven't already done so.
This also applies to web services. So let's say you have experience both as a conversion optimizer and a campaign manager, I suggest you start emphasizing more on the former, as campaign managers are likely to lose work in the short run.
Reach Out To Former Clients/Employers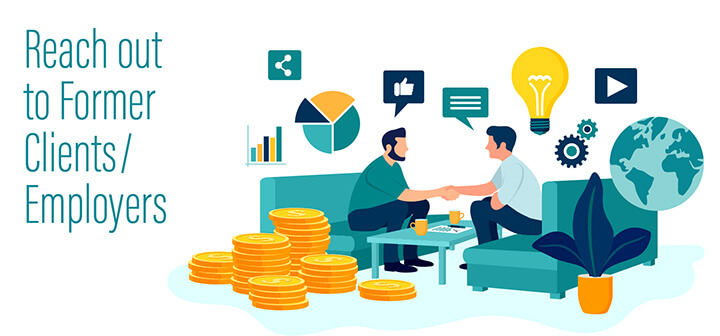 This follows from the previous point. One of the ways to tackle the present economic uncertainty is to reconnect with former clients and employers.
It costs five times more to acquire new customers than to retain existing ones. Moreover, the success rate of selling to past clients is significantly higher than selling to new customers.
It's all about the connections you make. The more (meaningful) connections you have, the greater your chances of getting steady business even during coronavirus. So consider sending follow-up emails or just checking up with them to see what they've been up to, and asking if they need help with a design/development task.
You need to stay on your customer's mind as a resourceful go-to guy and not just another salesman. Showing interest in people is far more effective than sending sales messages or putting up ads.
I will also suggest that you offer discounts to give an incentive for past clients to give you repeat business.
Boost Your Skills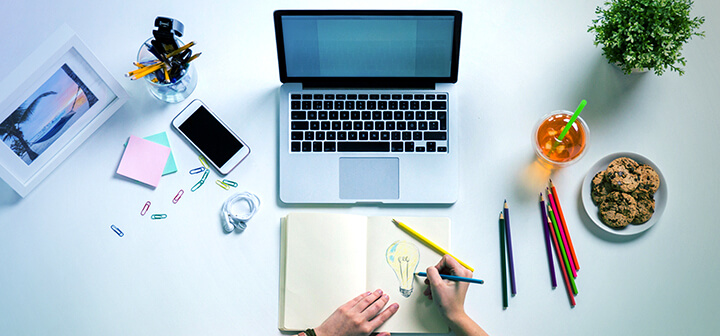 Finally, if the pace of your work has slowed, you now have more time to invest in learning new skills and expanding your knowledge. To focus your learning, consider targeting skills and courses that are relevant to the industries currently doing good business. Or learn skills that will help your clients' immediate business goals.
This sums it up! Hopefully, logo designers, web developers and other professionals reading this article will now have a clue to tackle with the present scenario and how to prepare for the market once the virus subsides.
In the end, I will also like to remind the creatives working in isolation to take care of your mental and physical well-being. I've also written on how you can stay productive during Coronavirus, this may be helpful.
Use the aforementioned tips not to just become more professional, but also to reach out to your peers and friends if you are feeling lonely and vulnerable.