What is a Brand Guide?
It's the soul of the brand!
How beautifully Walter Landor has described a brand guide, 'Products are made in a factory but brands are created in the mind.'
Buying a website, hosting, and starting a business is simple. The challenge comes with making it stay in the minds of the customers. Would anyone call it simple? I doubt.
Creating a brand guide is like taking a whiteboard and painting on it until the picture makes sense. Not to you, but your customer.
A branding guide creates a visual picture of your brand that clicks in the minds of the customer whenever they hear your brand's name or see its logo.
Think of the best brands in your mind, do you see an image? What do you feel about it? What's your instant thought of the brand? Is it a strong one, a bad one, or no thoughts at all?
What do you think of McDonald's? What comes to your mind upon hearing the name of Ferrari?
The sole reason for asking these questions is to make you ponder on the great effectiveness of having a brand guide. A brand has to stay consistent with their guide if they want their customer to remember them forever.
Consistency is the key to an effective branding guide!
Imagine if you see a person every day who is well-mannered, dress properly, and is compassionate. But, one day that person is extremely rude to you, abuses you, or neglects you completely? You will feel extremely different. Your feelings would change for that person.
Exactly the same happens when a brand goes off the track!
Are Brand Guidelines Necessary for Every Brand?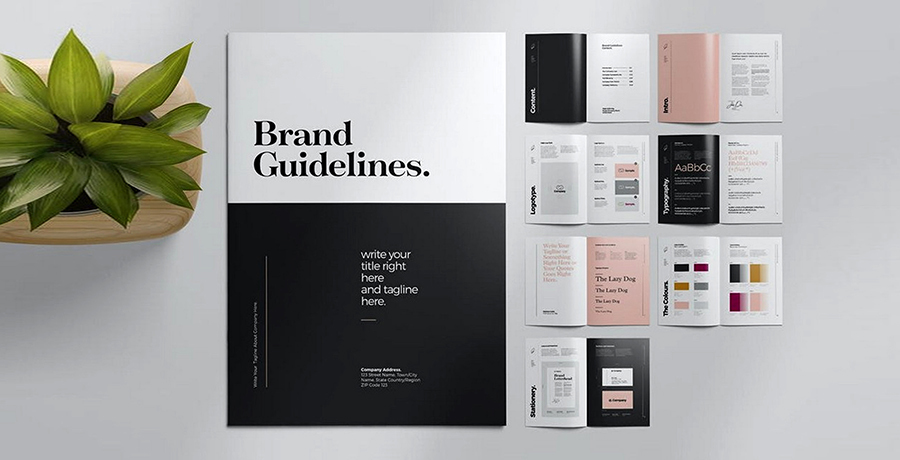 Would you start building a plane (only if you're an expert) without thinking it through? Would you first set a few guidelines or you would just jump into it? Generally, you will first sort things out, decide how you will do it, grab the stuff, and then start working on it.
A brand means a company and every company has so many departments. How will every department stay on one-page when there are no particular guidelines?
For instance, you own a flower brand and you want your website to be filled with pastel colors, soft touches, and stuff like that. However, a designer in your business is unaware of your choices and opt for a completely different font, colors, and blog style. Would you like it? More importantly, how much waste of time and energy it is?
Everyone needs to stay on one-page!
Since you cannot go from desk to desk to tell people what you would like, it's best to create branding guidelines to ensure nobody loses the track.
But, this is just the gist of how a brand guide can help you. There's a lot more to it.
Here are some ways in which a strong and consistent brand guidelines can help you!
Brand Recognition. Once you create guidelines, then the whole team remains on the same page and work according to them. As mentioned above, consistency is the key to developing brand recognition. If you want your customers to remember you forever, then you need to send them the same message again and again. Now, here the same message means a uniquely-crafted message with the same fonts, color palette, typography, and graphics choices. When it's sent enough to them, it will create an image in their minds that they will always ponder over whenever your brand's name pop-up.
Less Hassle, Saves Time. One of the best benefits of having a style guide is that all members will know what they have to do. The writers will know what to write, the graphic designers will know the kind of images you need, and the marketing people will know how to target the customers. A proper set of guidelines saves your team from wasting time on wrong ideas and content creation. Your content needs to be aligned with your brand's message, so preparing the brand guidelines may be the best decision that you'll make for your brand.
Quality Control. The damage is always minimal if you have a set of guidelines for your team. Controlling quality becomes pretty easy when there is a small room for mistakes. When you leave an open ground for the team, then they can make mistakes. But once you give them a direction, it becomes a piece of cake for them.
Ingredients Required to Prepare the Best Branding Guide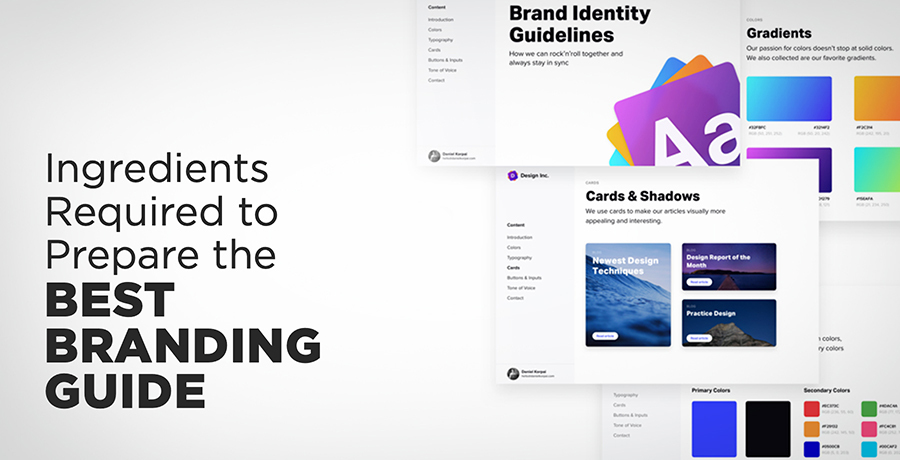 To create a compelling brand guide, you need a set of components (ingredients in our case) to make it effective and consistent with your brand. You need to pay attention to a few things before jumping on the bandwagon.
Here are the five components that you need to keep in mind before preparing a branding guide for your brand.
Brand Mission Statement
A mission statement comprises of the reasons as to why you created your brand in the first place. What is your mission? Why did you create this brand? Is there a loophole in the market that you wanted to fill? Your mission statement does not need to be a long paragraph, it's a one or two-liner statement that tells people why you exist in the market.
So, what's your brand's mission statement?
Brand Vision
Once you have a mission, you need a vision statement that states the future of your business. No matter if you start big or small, but where do you see your business in the next 10-15 years? The market keeps changing, so how will you keep your business afloat in the future? The clearer your vision statement is, the clearer the direction is for the business. Staying true with your brand is the key to achieve all that you desire.
So, what's your brand vision?
Brand Value
The brand value is decided with your team members that help you make the right company decisions. The better your values are, the better you're perceived in the market. Furthermore, the decision-making process further becomes easy and simple with clear brand values. For instance, Adobe holds innovation, involvement, genuineness, and exceptionality as its brand value. Yours can be quality, integrity, diversity, or anything that sounds best with your brand.
So, what are your brand values that you hold dear to your heart?
Brand Personality
For your customers, you have to work on brand personality through which they can instantly recognize the brand. It's like making your brand appear as a human in the eyes of your customer. Hence, the brand needs certain characteristics like a human to create its brand personality.
For instance, when you think of Rolls Royce, what's the first thing that comes to your mind? Royalty. Sophistication. On the other hand, when you think of Microsoft, what do you think of it? A mature brand with sophistication.
Similarly, what are your brand's characteristics? The brand personality emotionally connects your audience with the brand. 
Emotions affect decision-making and that's exactly what you need to influence your customers. So, how do you want your audience to perceive your brand?
You may find it interesting: Inspiring Branding Quotes from Top Brand Owners
Target Audience
Your target audience plays a huge role and whatever you are doing is for them, so how is it possible to leave them out of the picture? You need to keep your target audience in mind when you think of creating brand guidelines for your brand.
Take an example of Apple, their customers are loyal to the brand and are often people of all ages. It does not matter if they are 15 or 35, they all want an iPhone. But also remember, iPhones are not cheap, so their customers are rich too. Apple knows their customer and their brand loyalty, hence, the reason why it is still selling so much in the market when all other brands are doing something similar. Their customers are after great speed, good storage, an exceptional camera, and the best of quality. Apple knows how to deliver it!
So, what is your target audience? Decide and make tailored decisions!
Step-by-Step Guide to Create Brand Guide
Now that you're aware of everything, now is the time to start crafting your brand's guide. So, here is a step-by-step guide to tell you how to create a simple, compelling, and intriguing branding guidelines.
Tell a Great Brand Story
Put your company's mission, vision, and values into a pot, cook it, and serve your brand's story on a plate.
Every brand speaks a story, no matter which one it is. Your company needs to appear different in the market, for which, you need a story. For instance, you own a skincare brand, what's that forced you to start it?
We're sure that you did not wake up one day and decided to start your own skincare brand. You could have done something else. The story that led you to start your own brand is the story that the world needs to hear. It could be your own struggle with acne, scars, or anything. Tell a great brand story, so that people can relate to your brand.
Take Skype, for example, their brand story is unique and fun. They want to bring a change to the world by enabling people to connect with their loved ones through free calls. They want to make things simple.
Does your brand tell a story like that? Without a story, a brand is nothing. So take a pen, write down your mission, vision, and values and start crafting a brand story. What kind of change do you expect to see in your customer's life after using your product?
Decide Logo Guidelines
Your logo speaks a lot about your brand. If you don't have a proper logo, you don't have a recognizable brand. The key to making it recognizable is to use it consistently until it creates an image in your customer's mind.
You cannot have a brand logo and decide to change it after some time. That's not how things work!
Have you ever seen Snapchat, Facebook, Ferrari, Roll Royce, Coca Cola, etc. changing their logos? Even a single change in the color? No!
Even the space around the logos that may not even grab anyone's attention is important to the brand. Choosing a proper color theme for their logos, the design, font, etc. is not done overnight.
Take your time, but create the best of logos for your brand!
If you need my help, click — I need a logo design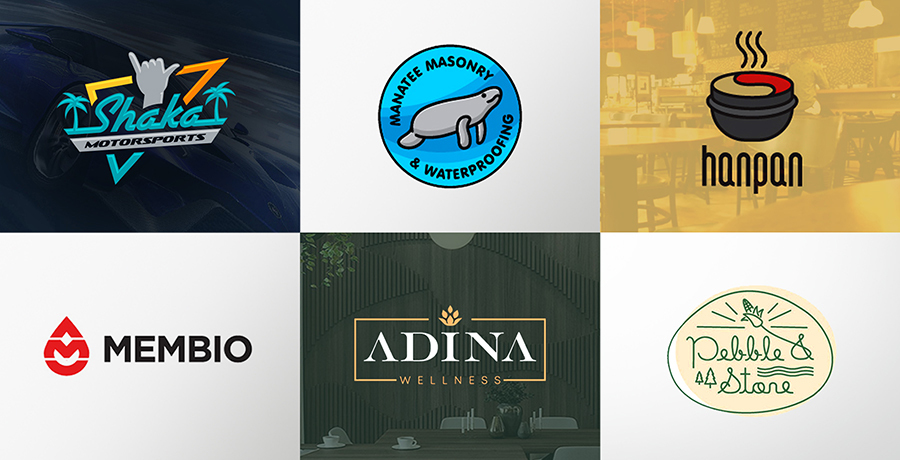 Important for you: 9 professional logo design benefits you hardly know about
Choose a Color Palette
No, black and white are not the only choices here. Today, brands invest a lot of time in finding the right color scheme that aids in their brand recognition.
Take the example of McDonald's, you see a lot of red, right? Now, take a look at Snapchat, you instantly recognize the app from its yellow shade. On the other hand, Twitter also has a set color scheme with some secondary shades with it.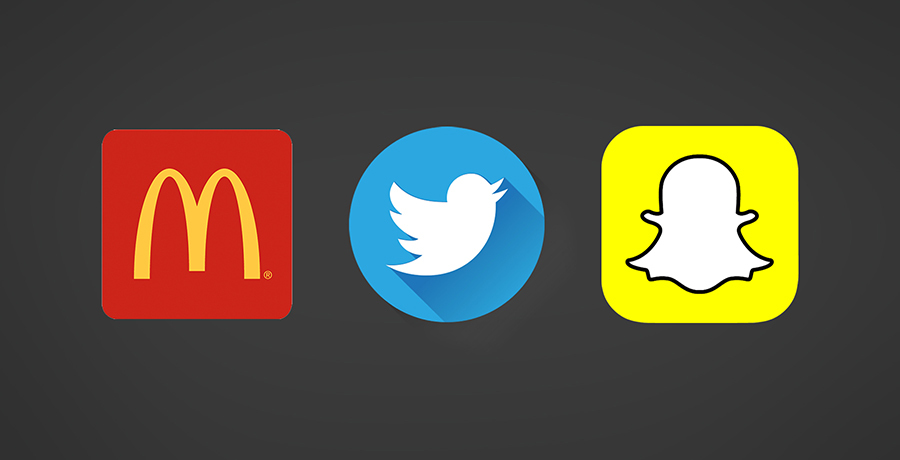 Your color palette consists of CMYK color codes, hex codes, and RGB values to ensure that your color scheme stays consistent.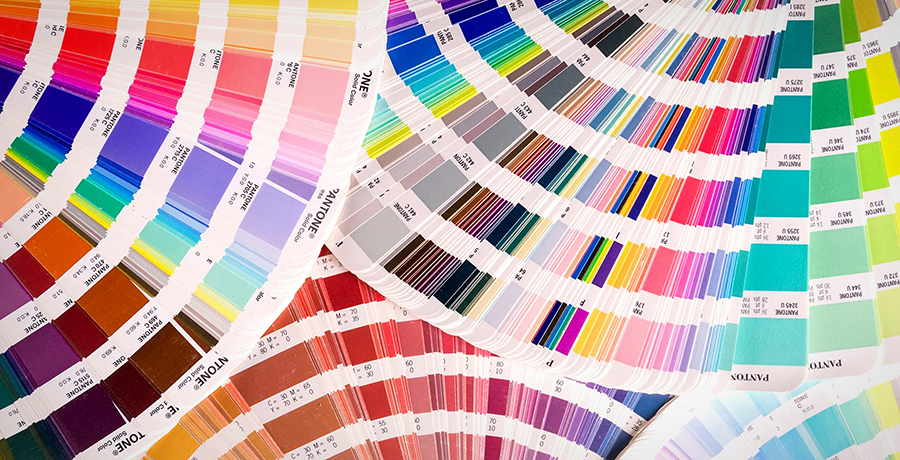 Work on Typography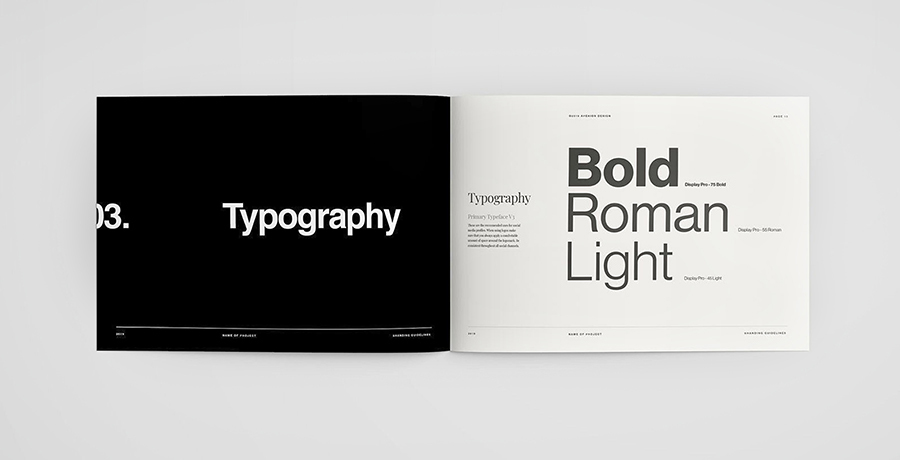 Where you're working heavily on all aspects, you need to work on the typography as well. The typography adds to the visual picture of your brand. A lot of brands work with different sets of fonts for different platforms, while, some brands like to keep it simple.
If you cannot find a font that rings a bell with your brand's concept, then you can also create one. Choose the font, decide the size, and voila! And, don't forget the color scheme!
Form Your Brand Voice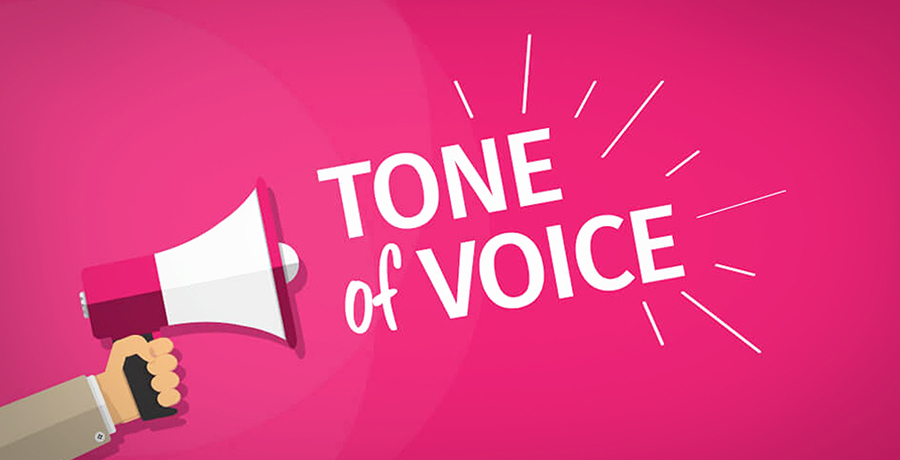 As mentioned earlier, each brand has its own personality, so how can you communicate this personality with your audience? With an adequate brand voice!
The brand voice consists of all the language and words that you use in communications. The brand voice needs to be consistent with your brand's personality. It's how you talk to your customers, so choose a unique brand voice.
Depending on your brand, it could be fun, kind, authoritative, playful, or intellectual. Anything that your brand stands for!
Set Graphics Guidelines
The images that you put on your brand's social media, website, or other channels contribute to your brand's perception in your customer's mind. You can set some guidelines for the imagery to avoid going off the track.
You can work with illustrations or photos as per your choice and as the brand demands. For instance, using fun images on an NGO website won't be the best choice. But, posting photos of people may grab people's attention. So, set the right guidelines.
Another important read for you: How Design Empowers Brand Storytelling?
Examples of Best Branding Guidelines
To make you better understand brand style guide, here are examples of some inspirational brands having great branding guidelines!
Nusr-Et
The famous chef from Dubai Nusr-Et takes the brand style guide pretty seriously. Since it's a food venture, photography plays a huge role. If you ponder over the pictures, you will find how the brand uses dark and cold backgrounds to make the food appear as the hero of the picture.
From the texture to the dressing, everything speaks of greatness. If you're about to start a restaurant, here's your inspiration for how to speak more with photos, while doing less.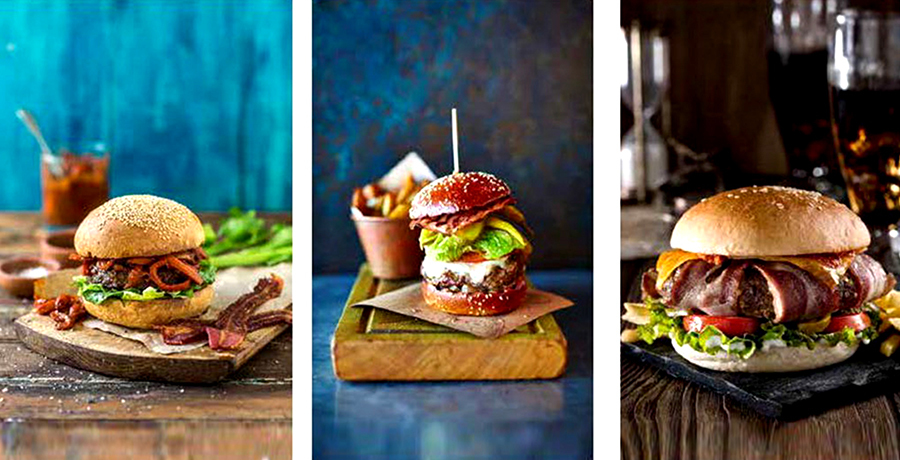 Uber
From logo to typography, Uber stands out as the best commute service ever. The color scheme is chosen wisely to make the user experience great.
You will not find anything unnecessary on their website or the app. The application is clean with enough negative space, some geometrical spaces here and there, and limited colors.
Audi
Audi is worldwide famous, which means their brand is replicated in more than one place. You see the logo and you instantly recognize that it's Audi. Often, people just look at the car and know that the car is Audi – this is what a proper brand style guides do to a brand.
Audi has separate guidelines for all of the communication space, for instance, for motion pictures, communication media, dealer facilities, etc.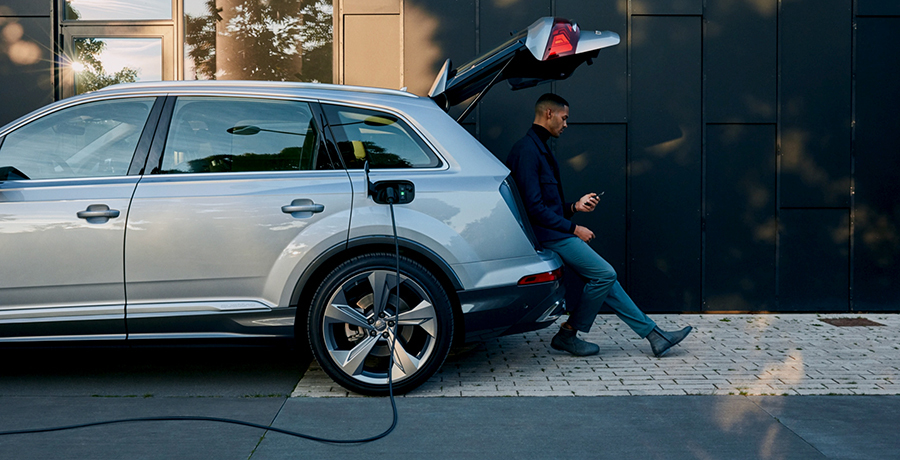 Netflix
Netflix is the best example of branding where it keeps it minimal. The brand mostly focuses on the logo and the symbol 'N' that you often see as you access the website or the application.
The dark background and the striking red shade adds to the greatness of Netflix. Focusing on the basics is important!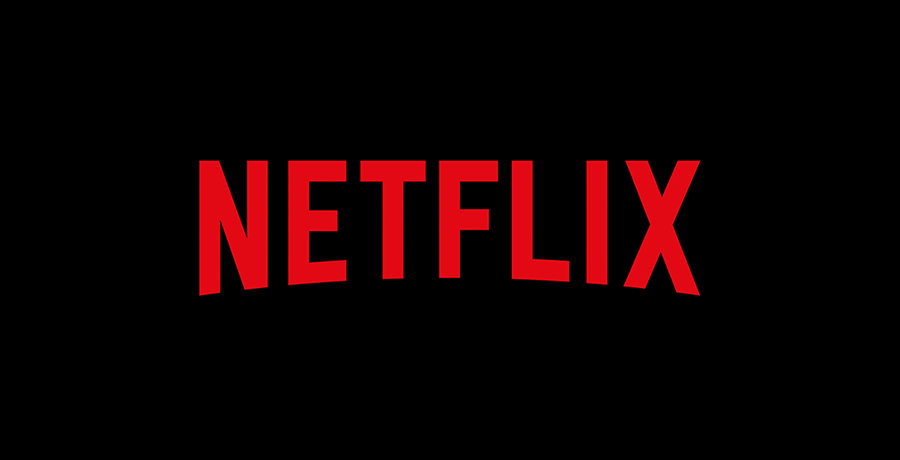 Urban Outfitters
Urban Outfitters is a retail brand that focuses on fulfilling the customer's ever-changing consumer needs. Hence, it's not new to see the brand rebrand itself after every few months.
From the photography to the store environment, everything speaks for the brand's mission, vision, and values. So, taking inspiration from Urban Outfitters for a retail brand won't be a bad idea.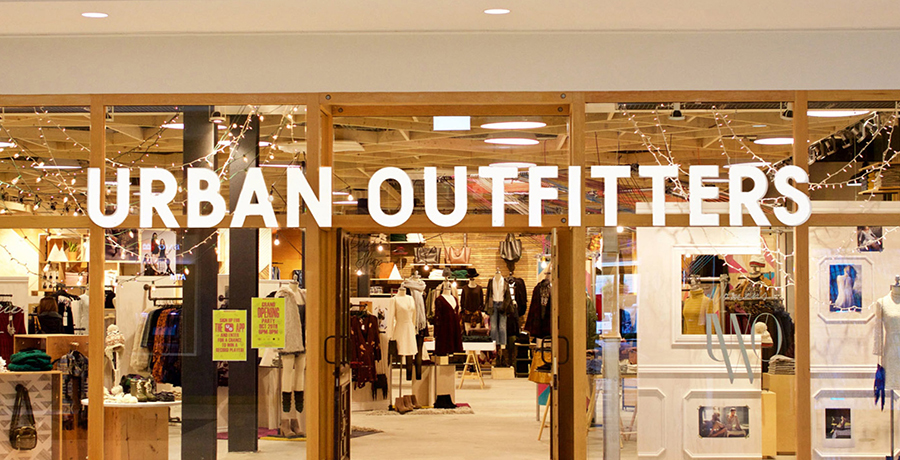 Wrapping It Up
Hope this guide will prove to be beneficial for anyone starting their new brand. Working on a brand style guide is a lengthy process, but it's all worth it. Starting on a strong ground will save your brand from future troubles and problems in brand recognition.
Follow the guidelines and create the most intriguing and unique brand style guide for your brand!