What is Brand Awareness?
Brand awareness is a pretty well-known concept in the world of marketing and if you belong to that world, then you must be aware of it. If you're new to it, then in this guide you will get a clear idea of what exactly brand awareness is.
Let's start with some examples.
When you think about buying sports shoes or apparel, do you think of buying shoes or 'Nike shoes'? When you go to a restaurant for lunch/dinner, do you order Cola or 'Coke'? These are small things, but have you ever wondered how these brands have shaped the way you see particular things?
It's not anymore about the cola or the shoes, it's about the standards that they have set for these particular things. Although it's pretty hard for small businesses to reach this point, it's not impossible.
The brands that we have mentioned did not come on top in a few days. It took these brands years to work on their brand awareness and today you can check the results of their hard work.
Making sure that your target audience is well-aware of your brand is the key to achieving maximum brand awareness. If you want to be successful in the market, then you need to be aware of this concept without a doubt. It not only adds value to your business but ensures huge success as well. Your marketing goals should be aligned to achieving brand awareness if you want to stay ahead of your competition.
Brand Awareness vs. Brand Recognition
Often people confuse the terms brand awareness and brand recognition, so are you also finding trouble in differentiating both terms? If yes, then you will find your answer here.
If you're seriously planning to make sure that your brand reaches the top of brand awareness and brand recognition, then you need to understand them first. Although we have mentioned what brand awareness exactly is, we will shed more light on it in this section.
You might have seen people using both terms interchangeably, but that's where they make the grave mistake. These terms might sound or look similar, but they are not. Both of them have differences that can cost you your brand reputation.
Let's first discuss 'brand recognition'.
As one might think, it's how your target audience recognizes your brand. For instance, the logo or symbols that make people think of your brand as soon as they lay eyes on them. In other ways, it could be the color theme that can make them instantly recognize your brand. Take an example of Nike's logo. You can instantly recognize the brand when you see the visual elements. Even if you don't look at the logo of McDonald's, you can easily tell that it's the brand when you look at the color of the burger box. It's simple.
No matter what product or service you're selling to your audience, if you're using the right brand recognition strategies, then you can certainly make your company name synonymous with what you're selling. If you haven't noticed, then some brands have literally become a part of our natural language. And that's all because of the right brand recognition strategies.
The main aim of brand recognition strategies is to ensure that your brand stays in the minds and eyes of the customers. You have to create a verbal and visual strategy that ensures that your customers are constantly exposed to your business. It includes using the right social media platforms and using the right marketing tactics to stay on top.
On the other hand, when we talk about brand awareness, it's mostly related to creating a connection between your customer and the brand. Brand awareness is what will tell your customers that your brand is the only thing that will bring a solution to their problems.
Brand awareness includes telling your customers why your brand should be their choice, what are the specific traits that stand them out in the market, and so on. Brand awareness focuses on telling your customers about the heart and soul of your company, which can help you connect with them. Now that you know about brand awareness and brand recognition, let's move further.
You may find it interesting: 9 professional logo design benefits you hardly know about
Benefits of Brand Awareness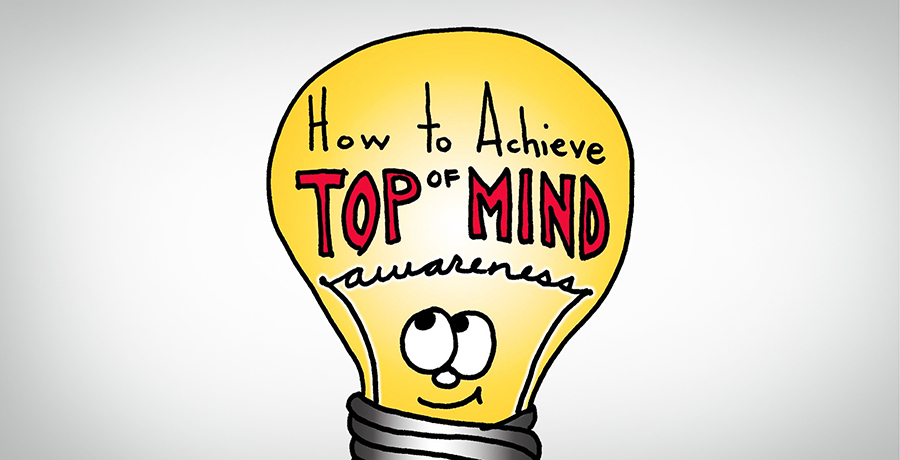 There are many benefits of brand awareness, that's the reason why every marketer gambles on it. Using the right techniques and strategies to build brand awareness has always been the top goal of marketers. When it comes to creating an effect on your audience's mind, it's important to first tell why they should choose you.
Every brand has some specific traits that set them apart from its competition. Brand awareness is one thing that can help you create a different image in the market. When your image is crafted in a particular shape, your customers instantly recognize you in the crowd.
So when we discuss the benefits of brand awareness, they are simply a lot. And the best thing about it is that the benefits stay with the brand for a long time. They are not temporary and keep on benefiting the brand in the long run.
If you're starting with a new brand, you need to keep brand awareness in your mind. If you're not paying attention to it, then you might be missing out on the important thing to get on your top game. Your brand needs awareness as much as you need sales. So let's explore how brand awareness can help your brand in the future.
Saves a Spot in People's Minds. When it comes to brand awareness, simple strategies can make a home in your audience's minds. Whenever they think about purchasing a particular product, they simply think of your brand. Don't worry if it seems impossible to you right now because it is not. The buying and selling situation can change drastically if you have put even one brand awareness strategy properly in place. Make sure that you're the only one that comes to your audience's mind when they are looking for similar products that you're offering.
Customer Loyalty is guaranteed. If you have loyal customers, then you're already lucky. However, if you don't right now that does not mean that you cannot have it. Customers are always looking for a brand that makes them feel safe and that they won't be putting their money in the wrong place. With proper branding, you can raise awareness about your brand. When it's done in the right way, customers can trust your brand better. You can always stay in touch through newsletters, promotions, etc. with your existing client to turn them into loyal customers.
Builds Product Recognition. Would you not love it if people can look at the packaging and instantly recognize your brand? Do you really need a Facebook ad anymore to recognize Pepsi? Definitely not! Creating this kind of brand awareness is important to reach on top of your game. Whenever an ad pops up or someone shares something, your customers will be instantly able to recognize what they are talking about. If this is not the best strategy, then we don't know what is!
Helps Your Brand to Get Investors. When everyone knows you, it's easier to get investments. Think twice, isn't investment the first thing on any brand owner's mind? From biggest to smallest brands, investment is definitely one of the most important aspects. If you want to get the attention of investors, then you have to start with building your brand awareness. When everyone is talking about your brand and its unique features, then there is only little that you have to do to convince investors. In short, brand awareness helps you to build the trust of investors.
Introducing New Products. One of the best things that you can do is start little and then move to a larger scale. If you want to open up a retail store, then it's best to take start from little and see where it goes. When your brand's reputation starts to build up, then you can naturally add more and more products to the list. When your brand already holds a prestigious position in your audience's heart, then it becomes easier to get exposure for new products. So, do you plan on adding new products to your brand line?
The Digital Influence. The impact of social media and the online world is quite huge in our lives. Long gone are days when billboards and TV advertisements were the only main channels to showcase your brand to the world. Today, the social media channels including other social media platforms, brands have an easier way to reach their audience. Even if they don't themselves, every information reaches people pretty quickly these days. With the evolution of the digital world, brands have to build their presence on digital platforms. Brands with zero digital influence cannot easily have their way on the top. So, if you really want people to recognize you and come to you for your services/products, then digital media is the way!
High Brand Awareness, High Brand Equity. Brand equity goes beyond your products and services and it can simply be achieved with the help of strong brand awareness. Brand equity is the value of your brand and if you want people to value your brand, you have to raise brand awareness. If people value you, they are surely going to recommend you to others and will always trust you. It's important to build a strong relationship with your clients.
Brand Expansion. When you're sure of the success of your brand in the market, you surely want to expand more. It's less trouble to invest in expansion when you're sure of your success. Often brands make the mistake of expanding without receiving the attention that they deserve in the market. When this happens, know that your brand needs awareness rather than an expansion. Developing a strong brand identity can help your brand to attract investors as mentioned above as well. So, make sure that you're sure of your brand's success before opting for expansion.
Now that you know the importance of brand awareness, are you willing to learn about how to build it? It is certainly the simplest way to grab the attention of your target audience and if you have plans to take advantage of it, then the next section will help you a lot.
An essential read for you: Can a Logo Help Your Brand to Increase Customers' Trust?
7 Ways to Build Brand Awareness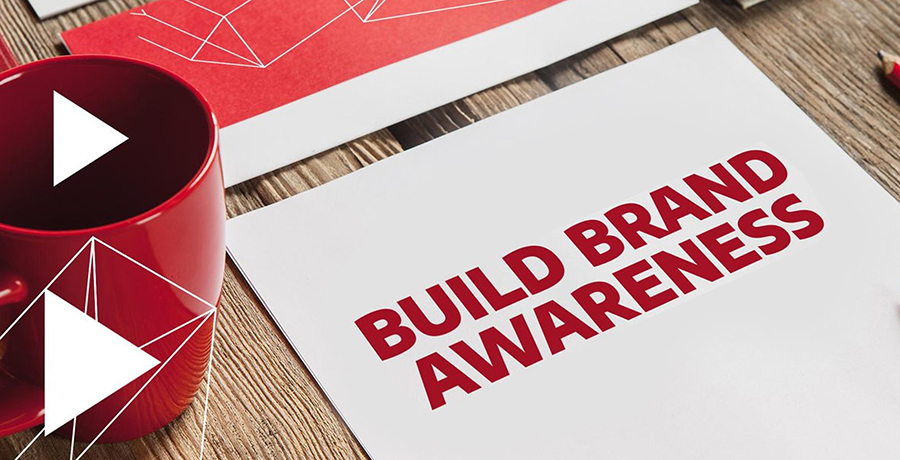 Don't worry if you don't have the marketing budget to put your brand on every billboard in the town. However, you need to start somewhere. One must understand that increased exposure is not what brand awareness is all about. So if you're looking to actually create some brand awareness, then you must understand the psyche of your audience.
Social media is the right tool to get the attention of your audience without investing a lot. The results are worth more than the billboard. It's simple and anyone can do it with some strategy. Brand awareness is extremely important and therefore, most work should be done on it. If you're using the right tools to grab the attention of your audience, then you're definitely doing it right. No need to look here and there as you can take examples of top brands such as Johnson & Johnson, Dunkin Donuts, Kleenex, Coca-Cola, etc. to learn from them.
Taking inspiration from the top brands can save you a lot of time and effort. Here are some ways in which you can build brand awareness in no time.
Always Post Relevant Content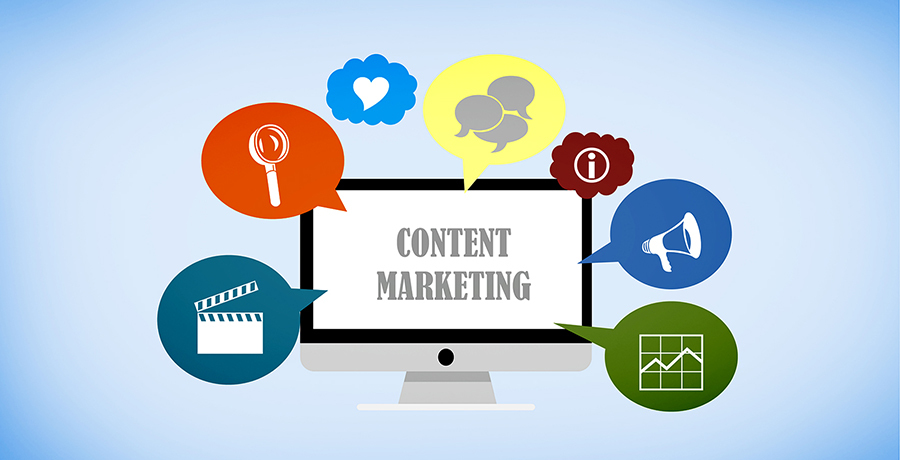 Google has made it abundantly clear that there is no room for content online that is not relevant to the audience. No matter what you search on the internet, the very first suggestion that you will find on Google is likely to be clicked the most. Ever wondered why you're not ranking in that place? Possibly your content is not relevant enough to the audience's query. Gone are the days when search engine ranking was all about keywords and SEO, nobody can really tell how the algorithms work so you should try to stay as relevant as possible.
Make sure the campaigns that you're running online or any content that you are posting on your blog caters to the needs of the audience. If that's not the case, then there is a high chance that your content will be lost online among all other irrelevant content. Know the intent of your users!
Make Full Use of Social Media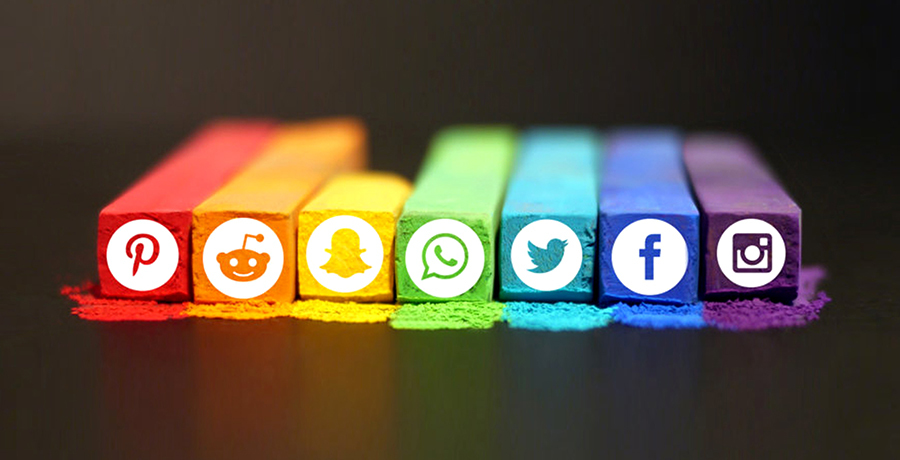 When we say social media, we're referring to all social media platforms including Pinterest, Quora, and others. Yes, Facebook, LinkedIn, Twitter, and Instagram have their importance in the online world, but marketing should not be limited to them only. These are free platforms, so all you have to do is come up with engaging and highly-attractive content to make sure that it grabs the attention of your audience.
All you have to do is create free business account pages and get started with your marketing campaigns. You can easily promote your brand on these platforms to make sure that your audience is well-aware of it. If you're looking to increase your brand awareness, then there is nothing better than social media sites to start from.
You may find it helpful: Advertising on LinkedIn – LinkedIn Advertising Guide for SMBs and Startups
Run PR Campaigns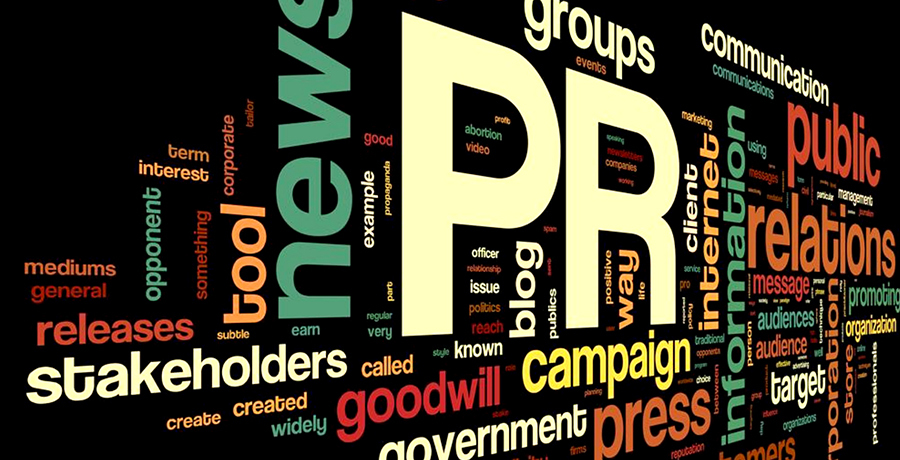 Do you want instant brand recognition and brand awareness? It's best to get the attention of the editors or journalists. There are hundreds of people selling the same thing online and people are looking for something that fits their needs. How does your product or service can benefit them differently? This is one question that can instantly set you apart from your competition.
If you want to be covered by the journalists and want them to post a story about you, it's important to run a good campaign. A PR campaign needs to tell a specific story and must include an important insight that grabs the attention of journalists. If you're special and plan discreetly, then you'll certainly get what you're looking for – Free Advertisement!
Plan Live Events
Live events are the best way to grab the attention of any potential investors or clients. If you're hosting an event and posting appropriately about it online, know that your brand will get attention. But one thing to note here is to be as unique as possible. Staying creative with your events can surely allow you to increase your brand awareness. You can use these events to launch new products or services to make sure that it gets exposure. Yes, this step can be costly, but it's all worth it if done properly. Creating brand recognition and brand awareness can be expensive, but considering the long-term benefits, one should not think twice before investing in it!
Invest in Paid Marketing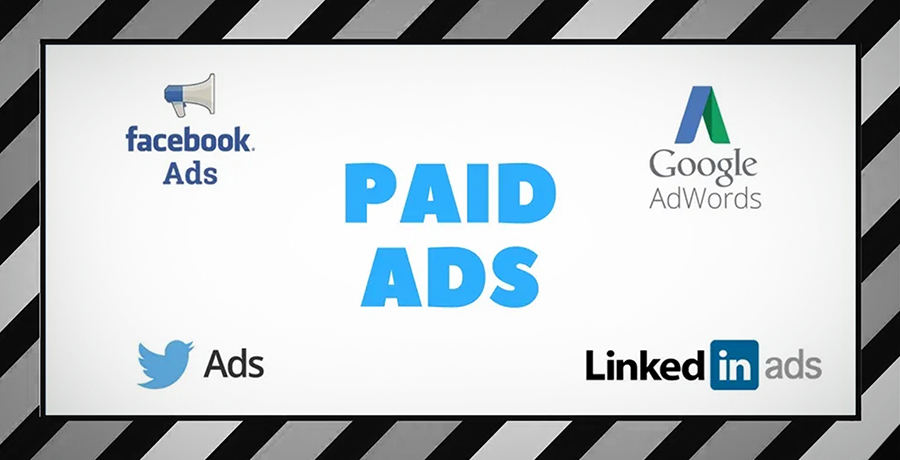 If you use social media, then there is no chance that you would not have encountered an ad. Today, the whole world is after using paid advertising on social platforms, which is actually very beneficial. Relying on traditional practices only is no longer an ideal case. If you want more and more people to know about your brand's presence, then it's important to keep a budget for paid marketing.
Social media platforms enable you to run promotions that can be targeted to your audience specifically. When this happens, your message is well-received by the audience. On the other hand, influencer marketing is also gaining a lot of hype and some major brands are investing in it. You can also try your luck with influencer marketing to ensure that you gain all the attention.
Paid marketing may seem easy, but it's important to know the important aspects of your business before running an ad. Don't just throw money into it and find the right path to reaching the hearts of your audience. Once you do it, it can shape the buying decisions of your audience.
Get Your Audience's Attention
If all the above ways are not enough to get your audience's attention, then there are a few others for you as well. Increasing brand awareness is not a piece of cake, so use all you have to build it.
These days, brands are making use of contests, quizzes, etc. to increase brand awareness. Everyone likes free stuff and you don't know how many people will be interested in participating in these promotional activities.
You can also practice active engagement on social media to ensure that you're always in the eyes of your audience. Make sure that you always engage with your audience, for instance, reply to their comments or messages. Respond to their queries and cater to their complaints at once. Good customer service is the key to winning customer's hearts.
Don't Forget Traditional Marketing
Yes, digital marketing is important, but traditional marketing still has its charm. When you've made your entrance into the digital world, entering the real world will be a piece of cake. Online marketing can help you get the attention of a lot of people, but in reality, they want to see how your products work rather than looking only.
If you want strong brand awareness and brand recognition, then make sure that your audience can touch and feel your products. Meet your audience, do giveaways, etc. to make sure that your audience can become aware of your product.
You should also read: Merchandise Branding: Why Is It So Important For Your Brand?
Final Words
There's nothing more important than creating a positive image of your brand online. If you want to make sure that your brand awareness is in place, then you should invest in the right place. It can take time to build brand awareness, but it will only take a few seconds to lose it. Brand awareness and brand recognition cannot be achieved overnight, you have to keep working on it. First, you have to build it and then all your efforts should be to maintain it.
One of the best things to do is to use creative and unique ways to reach the heart of your audience. If you're doing it this way, then you're already doing the right thing. Make sure that your marketing strategies include brand awareness as the top priority.