While analysing different brand identities on internet, I came across two different advertisements for different Islamic Banks.
Each enticing me to deposit my money with them to enjoy multiple benefits. Little did they know that it was just not the benefits that I was looking for as a consumer.
So what could convince you to be associated with a bank?
Hefty profits? (Umm maybe, who doesn't like Halal extra cash?)
Discounts. (Appealing, yet not alluring enough.)
Internet banking? (Now, you are talking.)
Seamless, hassle-free banking apps are a win-win today. You cannot expect your customers to remain loyal to age-old methods.
Period.
To win and be the buzz of the town, you need to "differentiate."
Here is how you can.
The ABC's of Brand differentiation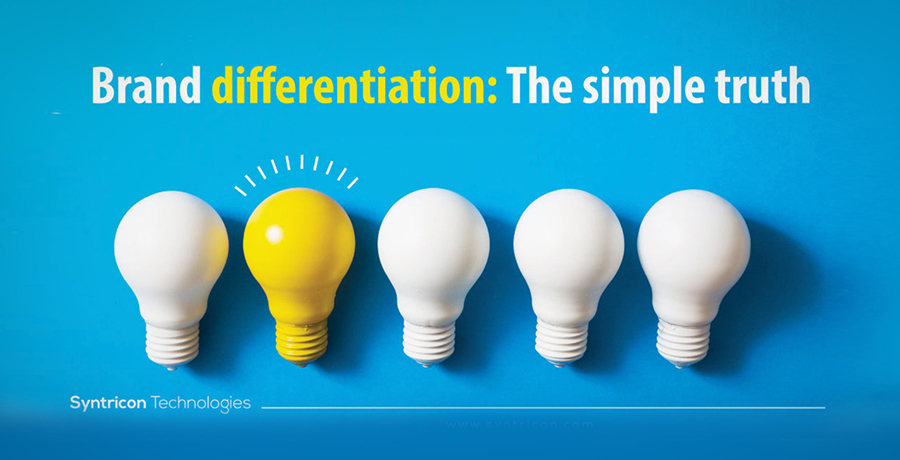 What exactly is this "brand differentiation?"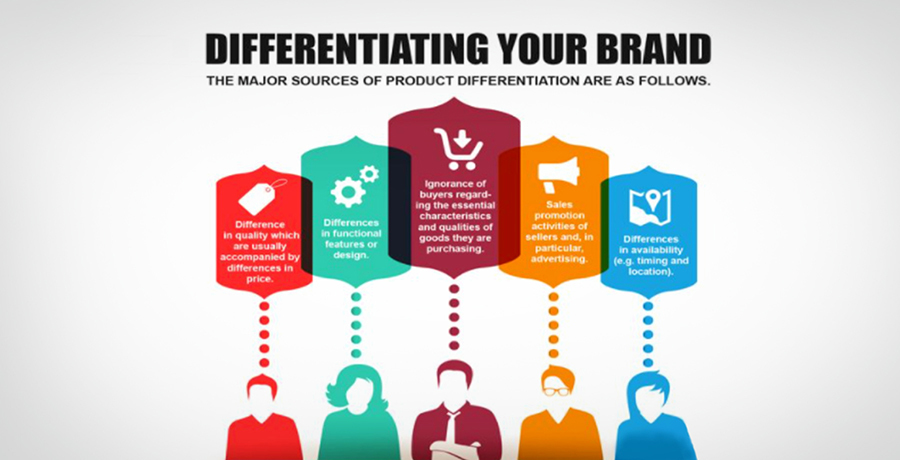 It's just not another word you can pick and use without understanding the real science behind it.
Well, it is a strategy you can use to make your brand stand out in a million other brands. This will drive your firm to the success it needs. Brand differentiation means being unique and attracting customers to you because you are one of a kind.
Now, it all sounds so good. Who doesn't want to be successful? The real deal is how and how well they can.
So, let's jump to the question: How can you differentiate your brand? Let's look at a list of ways:
1. INNOVATE- Be the change you always wanted
Breaking the clutter is the key. You stand out, and your brand screams attraction.
This should be your mantra behind innovating your brand.
All you need to do is come up with something new and unique. Sounds cliché. Eh?
It doesn't specifically have to be about your product. You can focus on something recent and creative related to your packaging, your store, or your slogan. The product is the main thing that you should be the highlight, but it should not be restricted to it.
If you think tanks are not creating something new, you will not stay in the market for too long.
Take a look at Nokia, who is struggling to keep up with the new generation technology and …..
Just look at how many other brands have smoothly made their way up, leaving the giant crawling.
Important for you: 9 Branding Mistakes That May Kill Your Business
2. Pricing strategy-make them pay less for more
I, for one, am always exploring to grab those best dollar deals.
And I guess we are all on the same boat.
Keeping a different price than the other brands can be an effective way of differentiating and attracting customers towards your product.
Of course, you can attract customers and gain market share if you keep a lower price. Who doesn't love a fat little bargain?
Although, later on, it may be harder to sustain it. So it would be best if you worked on that strategy before implementing it.
On the other hand, you can be a brand with a high price, like Tesla's EV.
But that can only occur when you are successful with your brand-differentiating strategies.
3. Convenience- Make customer's comfort your priority
Making things convenient for your customer will, no doubt, make them happy, and they will likely stick to your brand.
(And that is what we want, right?)
They will prefer you than any other in your competition. Because who doesn't like having things quickly done?
4. Brand proposition
The brand proposition promises that your brand will make it to your customer, and you must come up with a good one.
Nobody likes people or brands that break promises.
If you can't keep a promise, don't make it.
Your proposition needs to be easy to understand, relevant to your target audience, and should attract a lot of customers.
And lastly, you need to keep your promise. (Sorry, can't emphasize it enough.)
It is an excellent way of standing out. However, it may take time and money, but it's all worth it in the end. (Trust me.)
A few examples that you may have heard yourself are:
Apple iPhone – the experience is the product
Uber – The smartest way to get around
Both these brands have been delivering, and this is why they have carved the perfect place for themselves.
5. Address universal problems- Be with the times
If you address universal problems and people can relate to it, you will, for sure, achieve brand differentiation.
The best way to garner attention is to join their hands. When you stand with them and advocate for their issues, consumers start to relate to your brand. This, in turn, will lead to favors being returned and your sales going up.
Being socially aware can help cultivate brand loyalty, as well. (Yippee, winning it all over.)
And you know what comes as part and parcel? Your brand will also be getting the differentiation that you craved for. A win-win situation for you.
Fact Check: According to the stats, 64% of the consumers would buy or boycott a brand solely based on their social or political stance.
6. Higher quality- Premium experience calls for the Buzz
Okay, this is something that you already know and should probably be working on. (Duh!)
Having high-quality products will automatically attract numerous customers to you.
Everyone wants a high-quality product, don't they?
At least a product worth the money they are spending. Oh, the Louboutin, where art thou?
The better the quality, the more the customers. (A simple equation.)
(A note here: despite being pricey, people will love to buy from you because you offer quality.)
But hey, remember to keep it at a reasonable price that is balanced with the same quality, or you can say goodbye to your customers.
7. Limit the availability- make people crave
Does it sound evil?
It may not sound like a good idea, but trust me, it is.
Limiting your products' availability will increase the demand and value for it, as people will see that not everyone can get it.
Ben & Jerry's ice-cream did this. They retire their flavors after a while.
(Ah, the Caramel cashew Brazil nut ice-cream, I still crave it. Any contacts there? Please forward my wish.)
8. Meet an unmet need – Be there for your customer
Always the winner.
Think, think, think.
What is something that people want that they are not able to get from anywhere? What is something that people need, but it is not being fulfilled?
Examine and come up with something that your customer needs and something that none of your competitors offers to bring all the customers to you. (Here, I shared the million dollar formula.)
Let me tell you an example: Enterprise Rent-A-Car offered the leasing option when none of their competitors did, and voila, they made their way to becoming the top car rental company in the United States.
9. Provide an exceptional customer experience
The customer is always right. (Clichéd but true to every letter.)
Customers are the most valuable block for your business. They are the ones that buy your product, and they are the ones that will help you grow or fail.
Providing good customer service will shoot up your brand name, and you will, in no time, be on the top.
Give your customers a good experience. It doesn't just mean giving them the right product at the right time or so. You need to go beyond that and provide them with something that they will remember for the rest of their lives so that it can differentiate you from others.
Create an emotional connection between your brand and your customers, and you will see your sales increasing.
73% of consumers consider customer experience as an essential factor in their decisions regarding purchases.
10. Make use of the influencers. 
You see, your favorite blogger sharing a recipe, and the whipped cream is from so and so brand.
And now, your brain is never ready to accept any other brand's whip cream. Why?
Congrats. You have been influenced.
Influencers as marketing gimmick have been there for a long time and seem like it is the next significant element of your successful marketing strategy.
Half of the people look at influencers, like bloggers, before they buy something.
What to buy? Check out an influencer…
Is this the right product? Check out if an influencer suggested it.
Even if they are not looking to buy something, once they see an influencer they can relate to using and promoting it, it will make people want to too. And slowly, it will start to spread, and your brand will be famous.
This, my friend, is the now the trump card in the game.
11. First impression matters
Are we going off-topic here?
No, we are not. This will help.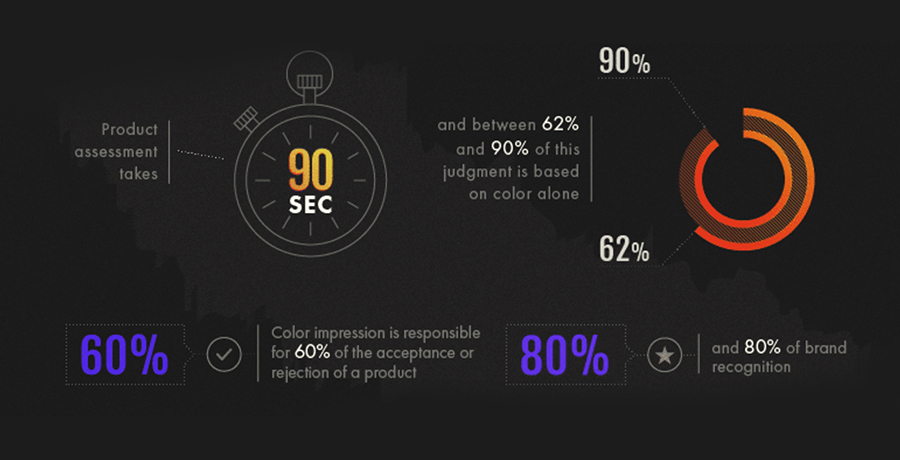 Making a good first impression is crucial. It takes about 0.05 seconds for people to form an opinion about your website.
And you would want it to be a good one, don't you?
Look at it from a customer's perceptive, what would you want to see when you see a brand?
What makes you happy when you first look at a brand, and what would make you want to buy from them? Once you know the answer to it, you are ready to do so.
Using a signature color can increase your brand's recognition by 80%. That's an excellent way to get customers to your brand, isn't it?
It's for you: Logo Design and Branding Color Guide
12. Link your product to an occasion
Associate your brand with a special occasion or celebration so that your customer can remember you at the event (and hopefully, buy your product).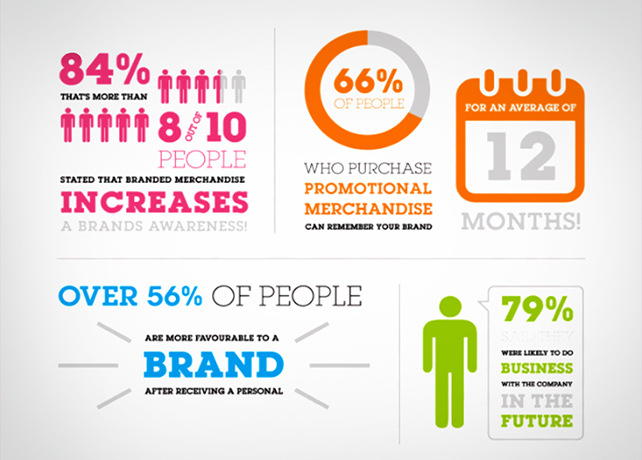 If it doesn't sound like it will work, let me give you some examples:
Any special occasion, does it not remind you of Cadbury? Gifting your spouse with their favorite chocolate is a way of expressing love. Let me tell you, that's Cadbury's way of differentiating product, and it worked well, didn't it?
13. Give valuable content
Share what's right and educational.
The customers will always appreciate it if you provide them with excellent and educational content, rather than inferior or run-off-the-mill content.
Giving an in-depth analysis of different interesting topics that can educate them will attract more customers to your brand.
14. Give them something personal.
The one to one formula always works.
Attaching a personal story to your product will warm your customer's heart and probably lean them towards your product. If the customers hear a story that they like or relate to, they are likely to be more inclined towards your product than of your competitors'.
P.s Everyone likes a good story.
15. Consistency is the key!
You must have heard "consistency is the key" in your life at least once. Well, it does not only apply to your life, but it applies to businesses as well.
Letting customers know about your business through your brand requires keeping a consistent image and position in front of them.
If your message, image, and brand value are consistent across every channel, your customers will appreciate it, and it will make it easier to associate with your brand.
Not only that, they will learn to trust you as they will see that you are sticking with your promise and message. And you need the customer's trust!
And to prove this, look at this brand that has seen consistent presentation increases their revenue by 33 percent.
Yes, it works.
Brand Differentiation – done right
These are just ways that you can differentiate your brand from your competitors'. Maybe you are not convinced enough that they will work.
That's why I gathered some real-life examples of brands that have made their way up to the top by brand-differentiating.
Without further ado, let's jump right into it.
1. Lush
While other makeup brands made their products with whatever can be used, lush came out of nowhere and made its way across them superbly.
Lush's products are all handmade, totally vegetarian, animal-friendly, and created with ethically-source ingredients.
Now, how many makeup brands have you seen that have products like these?
That is what made Lush different and attractive to customers. Instead of going for a luxurious brand, they decided to stick with being ethical, authentic, and natural!
Not only this, it provides free samples to their customers so they can test and have in-store trials for everything.
And honestly, when you walk in their store, you get a new kind of retail experience like never before.
It now is on the rise, with its stores opening up around the world day by day. They have been around for 22 years only and have made their way up to the ranks of being a top beauty brand. It is currently at 34th place. Compare that with Nivea, and you will know how fast Lush is making their way through.
2. T-Mobile
The company is catering to a younger niche audience by offering less commitment and easy-to-switch providers promise.
T-Mobile is not like the other phone company. They have a unique color palette – pink – that has attracted numerous people. They pay early termination fees for its customers, which is the biggest hurdle when people are switching carriers.
One of the best strategies they have adopted is providing their customers with weekly giveaways and downloading a unique T-Mobile Tuesdays app – adding the excitement element in their customers!
Their funny and straightforward messages have made them unique in the phone company's world, and with the kind of roll they are on, they might even become invincible– they are pushing further of what the consumers expect from them.
3. Tesla
Tesla has made its way through all the standard cards with its luxurious, eco-friendly, electric cars that are of better quality and with a more extended range.
They focus on their vehicle's quality more than their price, and you can see now that it is so much more expensive than its competitors.
4. Apple
We are all familiar with this brand. Apple is amongst the most successful brands out there today.
They provide their customers with beautiful and innovative computers and phones. They focus more on their quality than their price, and you can see how expensive they are now.
5. Whole Foods
Whole food mixes their consumer packaged goods (CPG) marketing with storytelling, content, and show the customers why they chose the food they buy.
They share their ideas and provide customers with meaningful content that is NOT driven by sales. This really impresses the customers, and you can see the impact of it.
Back in 2008, it stopped the use of plastic bags, promoting a greener lifestyle. Their focus is more, and they have unique and bright store designs.
All this attracts the customers to their store, and instead of going to Fresh Market or Trader Joe's, they come to Whole Foods to get their groceries.
You may find it helpful: How do you know it's time for a rebrand?
Numbers that will re-instill your belief in brand differentiation
86% of buyers are willing to pay more for a better customer experience
Soon, customer experience will overtake price and product as the key brand differentiator
Adobe found that companies with the most powerful omnichannel customer engagement strategies have a 10% Y-O-Y growth, a 25% increase in their close rates, and a 10% increment in their average order value!
57% of customers will not recommend a business that has a poorly designed website.
Esteban Kolsky said that 72% of your customers would share a good experience with 6+ people. But if they had a bad experience, 13% of them will share it with 15 or even more people! You can't risk that, can you?
67% of customers prefer self-service rather than speaking to company representatives.
You must remember that customers are your pathway to success, so your priority should be to keep them satisfied.
Final thoughts
The world of business is too fast-paced, with no time to stop and ponder.
If you want your brand to be successful, you need to be smart and quick with what you do. Brand differentiation is the right way to engage and sustain customers. You can enjoy increased sales and a hefty market share if brand differentiation is done right.
 Yes, it may be challenging but achievable (as you can see from the examples).
So now, all you need is to buckle up and start strategizing to win your customers over. We have our bit by sharing what could actually work.
So get grinding and rolling because you need to take your brand to the top.