Novel coronavirus (covid 19) is affecting brands in different ways. On the one hand, consumers are stocking on goods. But on the other hand, they are staying at home more. Overall, the picture is bleak when it comes to business. In today's blog, we look at the top brands affected by coronavirus, both positively and negatively.
The virus has affected more than 100,000 people around the globe, and one of its effects has been a boom in panic buying. All over the world, customers are emptying supermarket shelves and stocking up on hand sanitizers, face masks, soap and other cleaning products.
Along with posing a threat to human life, coronavirus is also bad for business. In fact, even if it were not for panic buying, many businesses and brands are expected to lose revenue in the near future. Not to mention people who work in the service industry. These are individuals the least likely to be paid for time off. Already we are seeing industries like air travel and film distribution signal loss of revenue as people practice 'social distancing' to reduce the risk of catching the virus.
Here is how coronavirus has impacted specific brands in 2020:
Coca-Cola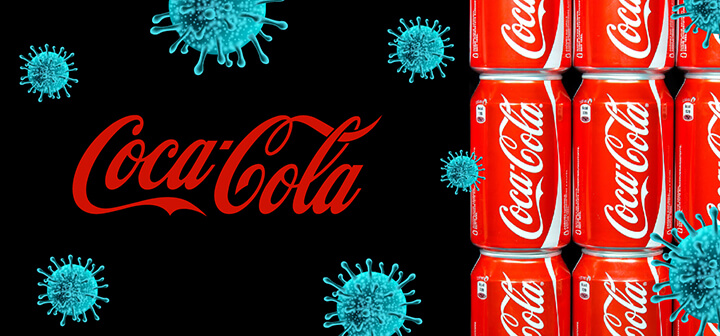 Few weeks ago, Coca-Cola said that Diet Coke production can be impacted by coronavirus. The global pandemic has disrupted supply chain across various industries. For Diet Coke production especially, a shortage can result as artificial sweeteners from China are short in supply.
The main ingredient for the diet drinks manufactured by the brand is called 'sucralose'. Other sweeteners include Splenda, Minute MaidSparkling, Powerade Zero and Dasani Flavors etc.
The company reached out to back up supply chains, which can solve the shortage in the coming months. However, Coca-Cola anticipates 'tighter supplies' of sugar substitutes in the long run.
Apple Inc.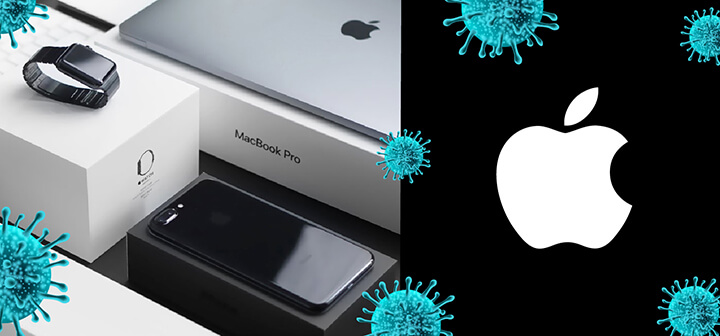 In a press release from February,  Apple mentioned that while work started to resume across the country following the extended Chinese New Year Holiday on February 10, they were 'experiencing a slower return' to regular conditions. For this reason, the company was unable to meet its revenue target for the first quarter of 2020. A major reason is that worldwide iPhone supply has taken a hit. Not to mention, the demand for iPhones in China has also been affected, and stores across the country have closed down.
Starbucks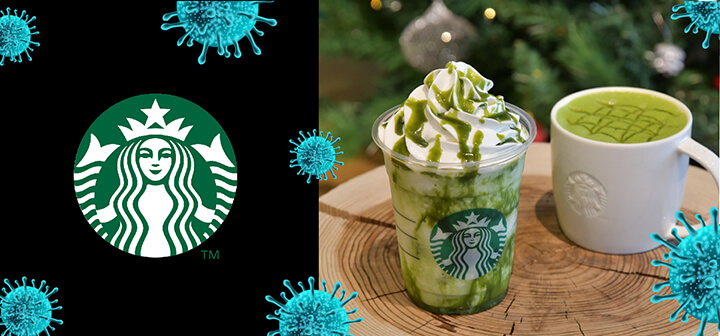 Moving on, the famed coffee chain Starbucks also predicts a sales drop of up to 50% in China following the coronavirus outbreak. Stores were closed throughout China, and where they were open, the hours were reduced. This, coupled with a sharp decline in customer traffic, translated to a 78% drop in sales in China as compared to 2019.
This has caused Starbucks to reevaluate its outlook for the quarter. Prior to the outbreak, the company forecasted sales to increase by 3%, but after the virus hit, the company estimated a 50% decline. In monetary terms, this is a decline of up to $430 million. This can also delay the opening of new Starbucks chains across China.
Even though Starbucks stores have opened throughout the country, opening hours have reduced and there is limited seating to keep customers away from each other. Some of the cafes are just offering delivery. Luckily for the company, the virus hasn't impacted business in the US up till now.
Disney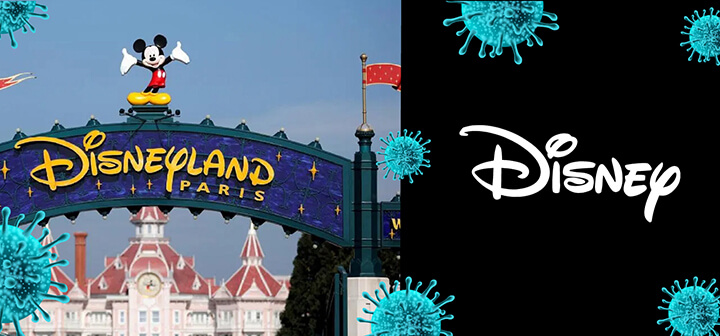 Walt Disney Co. also had to halt many of its revenue-generating activities to curb the spread of the virus. This includes closing its theme parks in the US, suspending cruise ships and delaying all movie releases. The company has also "experienced supply chain disruptions and ad sales impacts".
Credit rating agencies like Fitch Ratings have also downgraded Disney's credit outlook to 'negative'. Not to mention, ESPN has also been affected by the cancellations of live sports, losing 80% of its advertising revenue. In addition, Disney's stock tumbled 9.4% on Friday. The stock has fallen 38% since coronavirus starting to affect the markets.
Nike
The sports apparel company is expected to report a 12% drop in earnings in the quarter ending in February 2020, mostly because of store closures in countries like the US, Canada and Australia. In the last month alone, Nike shares have fallen 33% following the outbreak.
McDonald's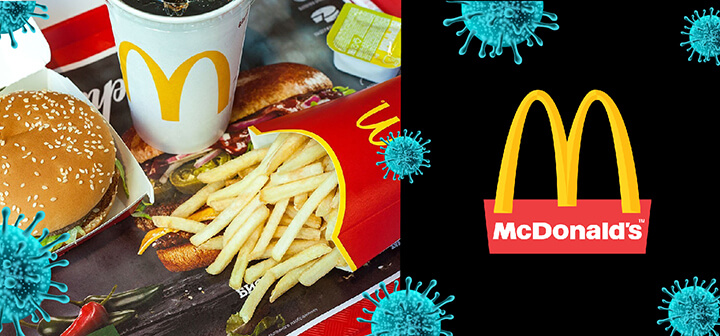 Fast-food chains and dining establishments are obvious 'impactees' here. As restaurants shut down, loss of revenue is inevitable. And while we cannot find exact figures on how fast-food giants like McDonald's have fared during the pandemic, there is, however, a 'negative financial impact'.
All McDonald's outlets in the US and even abroad have been shut down and operating through the drive-thru, takeout or delivery options. The company has decided to defer rents to some franchisees.
The outlook for this year was to open 1,000 new restaurants across the globe, but how effectively this materializes is yet to be seen. It was also reported that McDonald's was delaying construction projects across the US, but how much of this is corona-related cannot be ascertained.
Hyundai
Here's another company that over the years has come to rely on China's manufacturing efficiency as well as its lucrative market. The world's fifth-largest auto marker has halted production at facilities in the US, Europe and Asia.
However, the company is asking workers in the home country to return to the plants, albeit at flexible working hours. Hyundai has set a target of selling 7,540,000 vehicles this year. The coronavirus, however, has raised questions as to whether Hyundai and Kia can meet this target, especially in the U.S.
Share value in each company on the Korean stock exchange also fell by 10% and 11% respectively. Moreover, global demand for new vehicles would drop sharply if the virus persisted for several months.
FedEx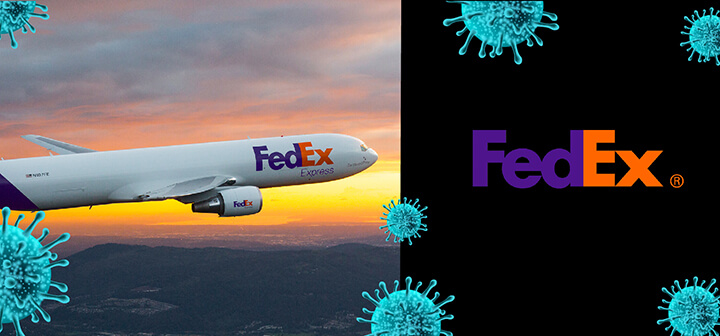 While FedEx plays a critical role in shipments of coronavirus supplies and test kits, the pandemic has impacted its services significantly. In fact, because of Covid-19, the company cannot even provide an economic forecast for 2020.
There is special concern over Express operations, which slowed down significantly in China, and it is expected that the same will happen in Europe. The good news is that demand for FedEx services will continue even in this time because someone has to transport medical supplies and food. Other businesses will also rely on FedEx to make up for their supply chain disruptions.
Under Armour
Finally, we have Under Armour, the footwear company that recently announced that its revenues for 2020 will take a hit in the ballpark of $50 to $60 million, all because of coronavirus. The company reported 12% of the total sales from the Asia-Pacific region, which has been one of the faster-growing markets for the brand. However, considering market uncertainty, even when China seems to be on the road to recovery, sales can significantly decline in the near future.
These were the top 9 brands that were impacted by coronavirus in these opening months of 2020. These present a broad view of how the virus has impacted brands across several industries, such as food, footwear, automobiles and smartphones. And even though China seems to be back in business, it will be several weeks or even months before the economic engine starts running again in full speed.
Other brands that have taken the brunt of the virus include:
Imax (Canada) postponed five films to be showcased in China)
Nintendo (Japan) will delay shipments of Switch game consoles to customers
Wynn Resorts (Macau) is losing around $2.5 million in revenue every day
Qualcomm had a significant dip in revenue as 50% of last year's earnings came from China
In addition, many auto plants of companies like Tesla, Ford Motor and Nissan have been closed in China. Major airlines like Delta, United and American have cancelled flights to China, although this will only impact their revenues marginally as per industry analysts.
And of course, Yum Brands that operates the KFC and Pizza Hut franchises in China reported the closure of one-third of its outlets following the outbreak. The remaining restaurants have also seen a sharp decline in sales.
On the flip side, some brands have also seen positive growth during this time, such as Purell and Clorox. Demand for the production of their disinfectants has risen considerably. Not to mention, the "homebody economy" is also on the rise with brands like Netflix (entertainment), Zoom (video conferencing) and Peloton (fitness equipment maker).
In closing, it is important that while coronavirus has abrupted the global economy when no one was expecting it, the major brands listed in this article do not expect to lose their market share during the pandemic. Because of brand loyalty, they expect sales to bounce back once the virus subsides.