What catches your feelings off guard when it comes to advertisements?
As a marketer or a business, you know that if nothing works, retro logos are the go-to.
When it comes to vintage company logos, you must know how to target the right mix of feelings associated with old school styles.
We'll show you nine retro logos done right, and you will know exactly what we are talking about.
You have to be thoughtful in your approach and pay close attention to the group of people you are targeting.
Part of why vintage and retro logos work so well is that there's so much information out there about the past, and it is easier to link it to the group of people who have a strong association with it.
When researching over the emotions of your target audience, you often have to start from zero, and more often than not, need the active involvement of the groups you're targeting in the research.
When it comes to retro themes, your target audience does not necessarily have to answer questions or take part in your research for you to find certain information or put the pieces together.
For example, you know the hippie movement occurred in the 70s, and you can find people in the present day who react to that part of history positively through their social media activity.
And if none of the concepts in your vintage design work, you still have the nostalgic appeal. So most of the time, it's not a total failure.
For people who haven't lived through the time you plan on targeting, it can still pique their curiosity and attract them if your theme aligns with present-day retro trends.
Before jumping into the good stuff, let's be clear on what vintage logo design is and what retro logos mean.
What Does Vintage Logo Design Mean?
The term Vintage by definition means a time when something of quality was produced or an object made in that specific era.
These days, vintage is a term used to refer to things specifically made to remind people of the past, or represent history.
In terms of logo designs vintage is an old logo, often reused to celebrate old times or how far a brand has come.
Some brands don't change their logos and over time they become vintage on their own. That can be a good move when you know your target audience appreciates a constant.
Moreover, a vintage logo can also be a logo that is for a completely new brand, but the overall design or the design elements used in it were originally made in past.
That is a more accurate description of vintage logo designs, although people use it for retro logos as well, and there are no hard and fast rules for that.
What Are Retro Logos?
Retro is a term used to refer to things that imitate the past, but are not exactly made in past. They can be copies of vintage objects or completely different designs made with historic practices and dynamics in mind.
When it comes to digital designs or graphic designing, retro logos are basically newer designs that match old school practices, color palettes, and vintage standards.
They are made with popular trends of that period in mind, and they are based on obsessions held common by people of that era and your current target audience.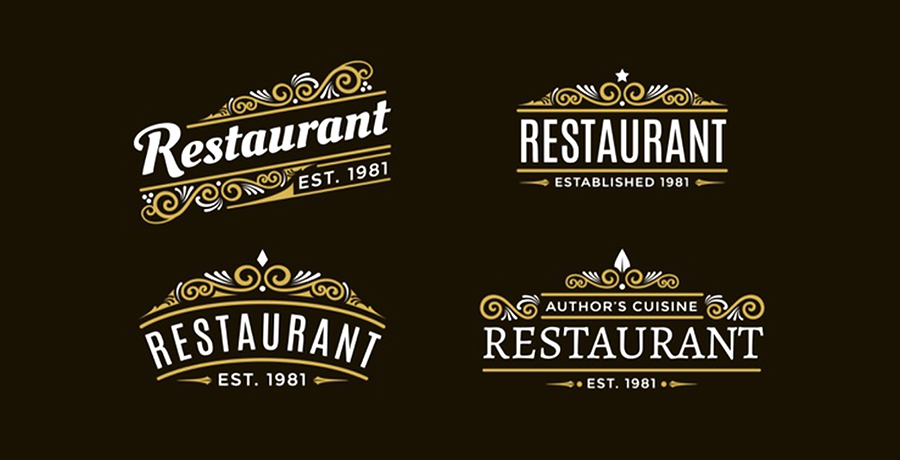 Now, here's where things get tricky. What do you call an old design made digitally? Is it retro? Is it called vintage? How do you distinguish between the two in digital media since everything here replicates itself?
The answer lies in what the design depicts, and how accurate it is. The term Vintage in the digital world can be used when a design accurately represents how things looked back in the day, reuses old design elements, or repeats a certain design from decades ago.
Whereas retro is a total remake that resembles an older style but doesn't accurately match a specific object made in past.
It is not the use of exact same elements, rather it is more of new elements that copy the style of vintage elements instead of older ones repeating themselves.
So when a brand repeats a logo, reuses a certain design from the past, or adds a piece of vintage art in their marketing, that is originally vintage.
In contrast, when a brand intentionally uses certain colors that have been popular in the past, or if it imagines what it might've looked like during that specific time and portrays itself like that, it is taken as retro.
You may like it: Modern Vintage Graphic Designs Are Classy – Here's Why!
Vintage and Retro Logos That Truly Represent Their Times
Since we have the meanings cleared out, we can now dive into the list of logos that are vintage and retro in their truest sense and talk about what makes them so.
Let's start with one of the oldest brands in the market.
1. Twinings
Twinings is a tea company that is over three centuries and a decade old – 314 years to be exact. Talk about vintage! This brand is it. This company has been using the same logo for 227 years!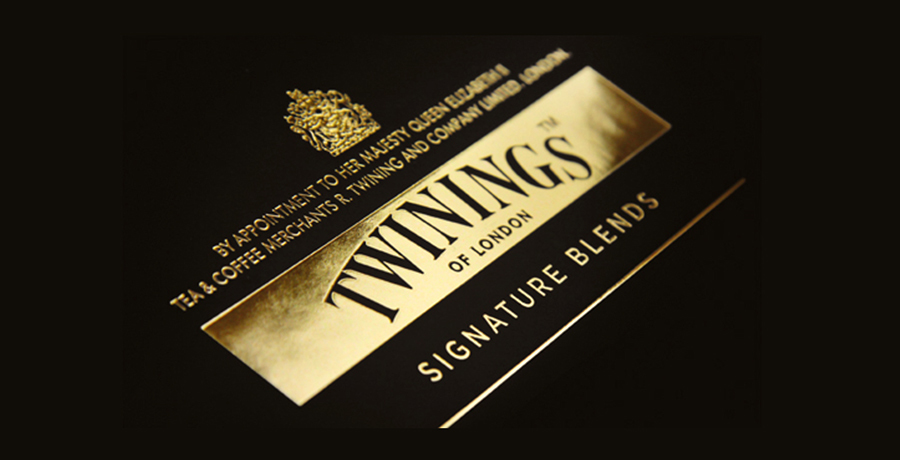 So this is truly vintage and the world's oldest logo. It hasn't been altered or modified during the years at all. It has been sitting there untouched in all its glory.
It is awe-inspiring to know that the vintage logo design you see on a product today is exactly what people in the 18th century saw and recognized very well.
2. Lindt
If you have a sweet tooth, buckle up, because we're going to take a ride around a confectionery!
Lindt is over a century and a half old chocolatier and confectionery company, originally founded in 1845. It originated in Zurich, Switzerland – giving it all the components of quality and heritage.
Lindt has a vintage logo design too, and overall it has been the same throughout the company's history.
Two major components of Lindt's logo are the text itself, and the dragon symbol beside it. They've been there since the beginning. The only thing that changed periodically was the font of the text.
The color palette chosen for this logo was gold and white – gold being consistent for a major part of its history, and the whitespace just turns into the background given at the packaging or place where the logo is put.
It is said that the cursive italic font used for its text today represents the smooth flow of the chocolate, and the dragon represents the full control over that flow so as to not drift too far.
In other words, it represents the delightful texture and taste of the chocolate, yet gives the consumer full control if they don't want to get carried away.
3. Doughboys
Speaking of sweets, how about a nice donut? Riley Cran made a logo for a rather witty brand.
Doughboys was a world-war-themed donut shop named after a common title given to infantrymen.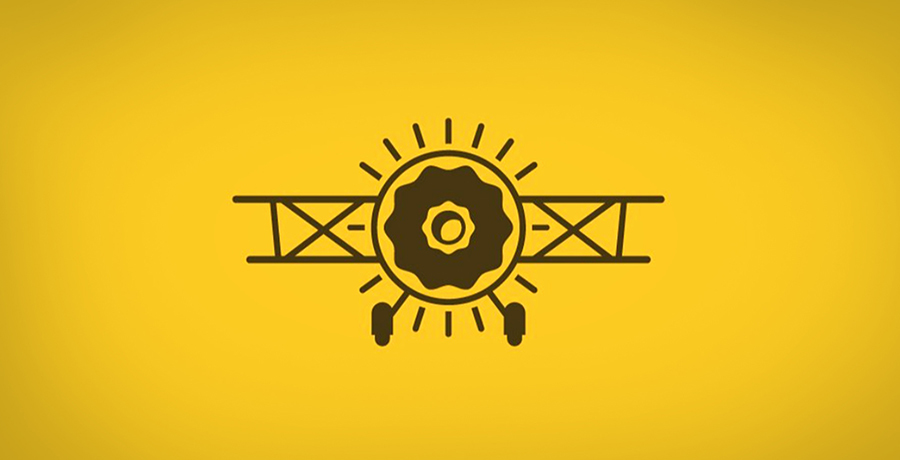 This is one of the retro logos that are based on historic events, and it had to have a very old school and vintage vibe to it.
So the very first thing you can notice on this logo is the color palette. It's yellow and brown, resembling one of the popular color palettes of the 1920s – yellow and sand.
The brown color with soft curvy shapes also helps add some semblance of chocolate toppings on a donut.
This retro logo consists of a classic plane from the early 20th century with a donut in place of a fan. This whole theme ties up the vintage logo design and the brand's main product – a donut – together.
Very thoughtful and creative I must say.
Read more: Best Color Combinations
Antique Rogue is a men's apparel brand that sells old school classy menswear. If you visit their page, it will show products such as suits, tuxedos, and vintage-inspired or retro men's fashion wear.
Since their identity revolves around the vintage theme, they had no choice but to pull off a retro logo. And they have successfully done so.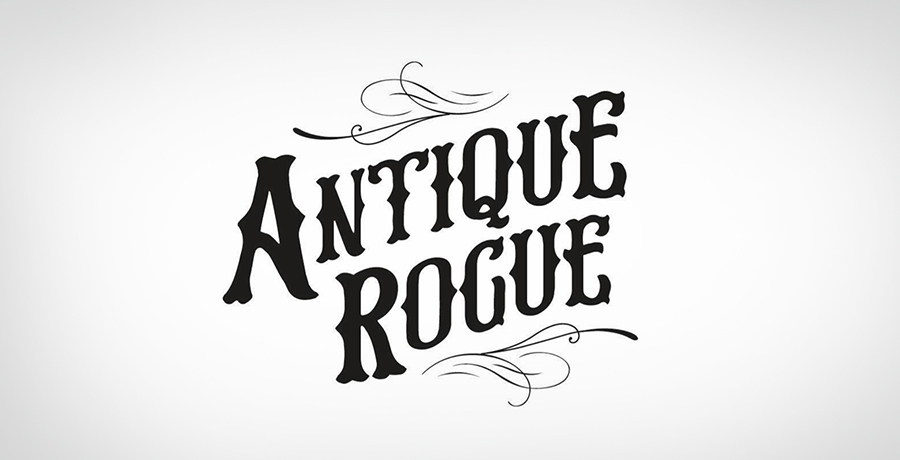 Antique Rogue's logotype – or text-based logo, if you will – has a peculiarly ancient vibe. The font used in there is either Narn Font by Juan Casco or something closely related to it.
That gives the text in this retro logo a very old school feel. The shape and font of this text give it an appearance oddly similar to the wood, twigs, and branches of trees.
The design elements above and below this text give it a windy look. The black color of wood like text reminds us of dark mahogany – the type of wood quality furniture back in the day was made of.
All of it ties up together to leave an impression of the era when intricately designed mahogany furniture was fashionable, and outdoor trees, woods, and twigs were a part of people's daily lives – In other words, the vintage period.
What's better than a good old fedora when it comes to a retro outfit? New York Hats have a nice collection of retro, vintage, and contemporary style hats.
To align with their theme, they opted for a retro logo, and it was a job well done.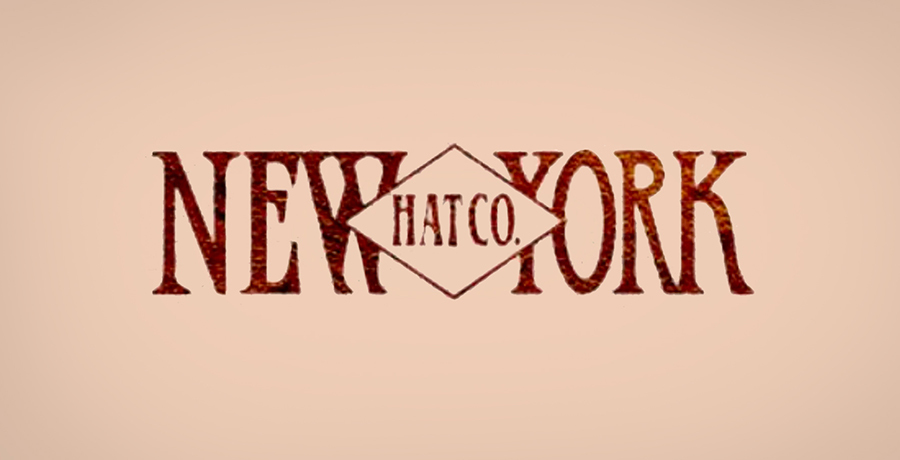 The textured logo combined with rusty maroon and copper-beige color scheme give it the aged look it needs.
The background appears to be a wall with its paint coming off, and the logo looks like an old ad, label, or promotional graffiti on it.
It gives typical classic vibes that make you think vintage at the first glance. A success indeed when it comes to vintage logo design.
Weekend Offender is one of those brands that target people who prioritize comfort and functionality over their looks.
It sells apparel made for typical adult weekend life where they either have to catch up with all the chores or just want to spend a lazy afternoon on the couch.
Of course, their items aren't exclusively for weekends, but the idea behind them is to cater to a life that demands functionality more than an impression.
Now what's different about this brand is that the routine it caters to sounds super modern – especially in the post-Covid-19 era.
So how is this brand going to make a profit off of a vintage look? And how does it even go about making itself appear relatable with a retro logo?
Weekend Offender's approach to a vintage logo design is quite fascinating in this case. They have managed to appear as catchy as the famous modern logos while maintaining the retro look.
How did they do that? Let's take a look at their logo to find out!
The most vintage-looking element in this logo is the intricate crown on top of the text, with initials placed right above it.
It represents kingship, monarchy, and old school concepts of leadership. The text right below this crown looks rather minimalistic.
A layman could easily compare the text part to a modern-day financial and business news website – Business Insider – and find a resemblance with its logo.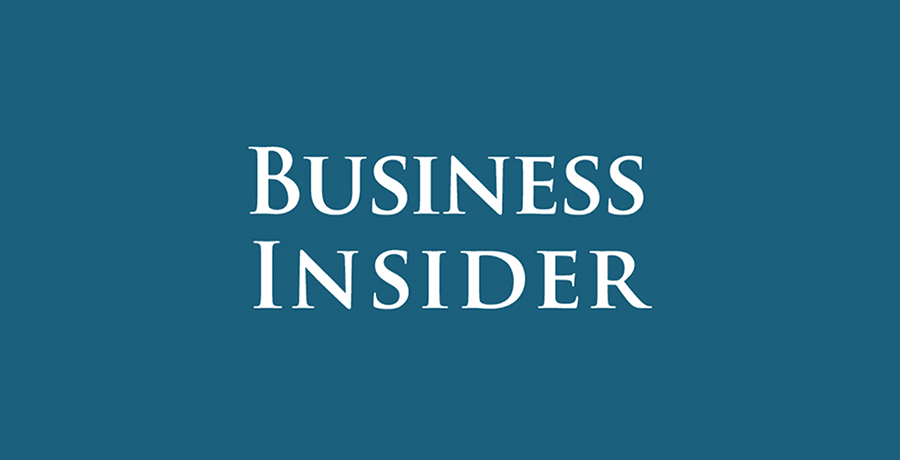 Same bold, straight, white text with a dark background for contrast, and a similar font, but that's where you'd be wrong.
These are two different fonts. Business insider uses a vintage but comparatively new font named Trajan Pro Bold. The Trajan font was designed in 1989 by Carol Twombly.
Whereas the font used in the Weekend Offender's logo is called Baskerville. It was invented in the 1750s by John Baskerville, and it carries a whole heritage of vintage times in itself.
The typeface used in Weekend Offender specifically is called Baskerville Bold, and using it is a classic way of making retro logotypes in the most minimalistic way possible.
The evergreen black and white color scheme – used in ancient times for lack of better colors, and in modern times for a simple minimalistic approach – ties all the elements together and forms a complete vintage logo design.
It can remind you of the classic Charlie Chaplin movies or modern-day futuristic monochrome trends, depending on how you look at it.
If you're looking for something vintage in its true sense, The Original Retro Brand has it all.
The Original Retro Brand was established in 1962 – which makes it actually vintage. And it follows through with the theme of retro branding.
If you want inspiration for a retro logo design, this is the best one for you. The most effective way of adding a vintage touch to anything is to make it look old – and by old, I mean in terms of age.
The Original Retro Brand has done exactly that with their logo. So not only is it truly an old brand, but it is classic retro. Take a look at its logo for yourself.
Check out the color palette, the fonts, the texture, and the tiny details. It is retro at its finest. The typical combination of sand and rust not only form the popular vintage color palette but also aid in providing a more aged look.
Add to that some rough texture and you have a perfect antique look. The font used in their logo is strikingly similar to Block Condensed, a font released in 1908 and popularly used throughout the 20th century.
The other two white elements of text written in cursive further add to the old school feel. The detailed texture in the background framing the entire logo and appearing to be a delicately designed board for its time is the cherry on top.
Part of the reason The Original Retro Brand has been so successful in pulling off a retro logo is that they have paid great attention to the details – which complement their design and multiply its effect. This is my personal favorite so far!
You may find it interesting: 20 Brands Logos and Their Surprising Mythological Stories
Retro Café is a modern retro brand that emerged just a few years ago. It is not vintage in terms of age, but it has managed to get a perfectly retro logo design.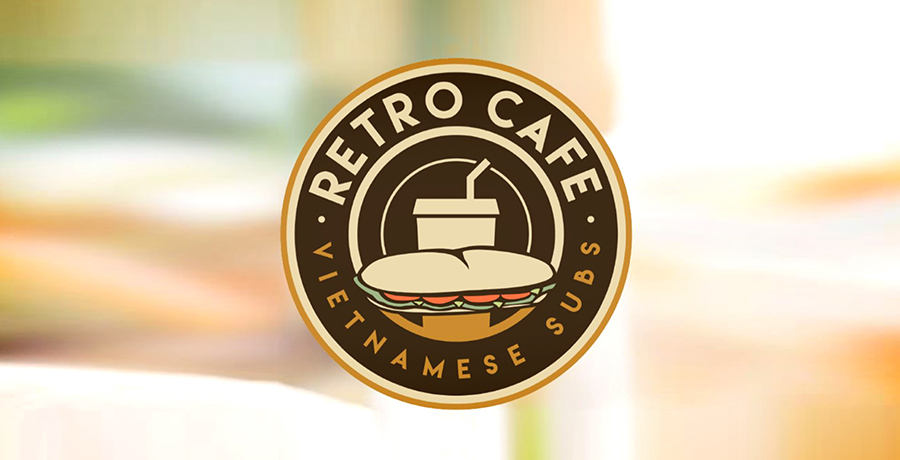 So what makes Retro Café's logo vintage in style? Many elements pull it all together. The first and the most obvious vintage element of design in there is the choice of colors.
Beige, sand, burnt orange, pastel green, and brown are all parts of popular color palettes from different eras back in time.
For example, different tints and shades of sand were popular in the 1910s. Two of which are used in this logo, one resembling beige, and the other one close to mustard.
Pastel colors were popular in the 1950s, and you can spot the pastel green in the sandwich inside of the logo. The beige or the lighter variant of sand used in there also counts as a pastel color.
Orange has been one of the most popular colors in the 1960s, and brown was trending in the 1970s among the artists and designers.
All of these colors combined make the theme pretty old school and well suited for retro. But the color scheme is not the only old fashioned thing in this logo.
Along with colors, what makes this a true retro logo design is the overall shape and outlook. It is designed like a stamp.
Most of us would recall stamps as a thing of the past. They were used for many things back then, for example, to seal envelopes, mark letters for identification, brand possessions, create monograms, and many other purposes.
You will hardly come across a stamp nowadays unless it's related to an official document, or marking certain packages.
Everything has gone digital now, and where things aren't digital, they're at least electronic or mechanical. So stamps are rarely a part of our lives like they used to be decades ago.
That's why anything resembling a stamp either looks formal, assertive, or retro. If that wasn't enough, guess which font is used for the text in this logo?
Condensed Block! One of the most popular vintage fonts to have existed is used to represent a time from decades back in this retro logo design. At this point, every element aligns with old school trends, and that's how Retro Café has successfully pulled off the retro logo.
Café 50s as the name suggests is a retro vintage café. Now, what do I mean by that?
Café 50s has the best of both worlds. It is an authentic vintage café in terms of age because it was established in 1989.
And it is also retro because it imitates the style, taste, and overall feel of the 1950s – an era it did not exist in. So there's double the amount of nostalgia attached to this brand.
When it comes to the Café 50s' logo, it has done a great job of imitating the exact trends of the time it intended to rewind back to – which makes it an accurate retro logo.
How did they do that? The answer to this one is rather simple.
Café 50s kept their logo simple, and yet their theme looks like they actually are from the 50s. Their logo consists of just two design elements – the text and the font.
The background is just the negative space to fit any place. There's nothing else in there, no object, no shapes, no texture.
With this simple approach, they had only two trends to keep in mind – the popular color palette of the time, and the fonts in use in that era.
As we know, the 50s were the era of delicate pastel colors. Café 50s choice of pastel green aligns with the trends back in the day.
Next is the font and that one is a little tricky if you don't know what you are doing. In the 1950s, there were many different fonts in use.
You have to know what the fonts represent. Some fonts are strictly formal, others are a bit creative. Café 50s needed an informal, entertaining, and fun vibe, so they chose a variation of Filmotype for their logo.
It was popular in the 50s, and it had everything fun in it – curvy style, soft round edges, and slant resembling cursive. The outline makes the finishing touch.
That's how you make a retro logo design with just two elements. It's pretty cool if you think about it.
An essential read for you: Everything You Need to Know About the Ownership of the Logo Designs
Final Word
Every designer has their approach to retro logo designs and vintage themes. And every vintage brand has its way of triggering nostalgia or fascinating its audience.
Some brands are inherently vintage and quite old. Many of those brands go retro by repeating their vintage logos from the past, while others let their logos sit and age by themselves.
Newer brands in marketing make retro logos by following trends from the past. Some are focused on one particular era while others make a cocktail of vintage elements from different times or decades.
It all comes down to what gets your target audience emotional, and what you want to represent. You can come up with your own way of designing retro logos. Or you can go for mainstream retro trends of the day.
For now, we have completed a list of brands that have successfully pulled off retro and vintage themes for you to take notes from.
Did you get inspired by these? I hope it gave you ideas for your next retro logo design.