When was the last time you came across a familiar brand and could not recognize it? 
Did you experience a déjà vu moment looking at a business name but had no recollection of how it looked in the past?
Have you not heard the 'grape tale' of old names?
If you have answered yes to any of these questions, especially the third question, then here is something you must read. 
An average consumer suffers through an influx of a gigabyte of data headed their way every day.
From news stories to social media updates, Netflix, Covid-19 updates, and everything else we see everyday, it is evident that it is hard to remember everything we see in a day. 
These circumstances insinuate that a business must come to something to be remembered!
This is precisely the reason why a few businesses remain ingrained in your memory for long years. 
From the old Google Chrome logo to the first Facebook interface, each of these elements is burnt into our memories.
But the question here is, why does a business need to be remembered? Especially if it falls in the S.M.E. category, then that entails a different ideology altogether. 
Small businesses are often seen facing the same predicament. 
With limited resources and higher opportunity costs, small businesses are also struggling to leverage the advantages of building a brand.
Missing out on brand development and narrative in the earliest days often leads to a loss of direction at a later stage, evoking a need for a rebranding strategy to salvage the business. 
Small businesses often confuse the term 'branding' with the scale of the business operations and then continue to scramble for each lead and conversion on their platforms. 
If you don't have something to be remembered for, why would a person 'bother' to remember you? 
Resigning to the position of small fish in an ocean filled with sharks and whales is not a prudent approach! That's why small businesses need to focus on branding in the first place. 
And if that doesn't go well, then at least they have the chance to rebrand and redesign the strategy to make the tables turn. 
The catch here is to build something more valuable than a funky logo and a string of words. 
Why Branding Matters To Small Businesses?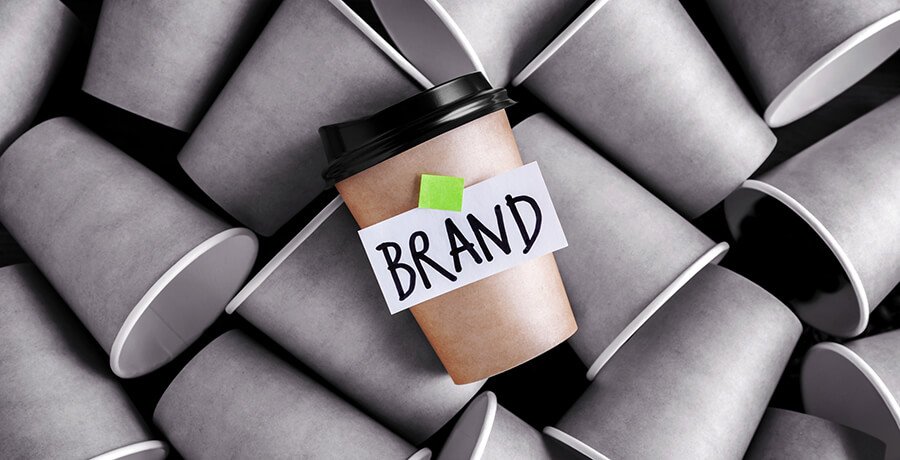 Before we dive any deeper into rebranding strategy and rebranding examples, let's take a minute to crack the code of branding itself. 
Branding plays a crucial role in the success of a business. 
But when it comes to small businesses, branding is the last cylinder of oxygen and the only gallon of water left during an apocalypse. 
Essentially, it is a nuanced art of actively developing a brand through creative effort and efficient strategy to establish an identity that helps your business stand out from the crowd. 
It's a simple objective: just stand apart from the million others that already exist in the market, struggling to stay afloat on the last plank of wood hanging around the drowning ship of Titanic. 
Imagine if Titanic was released between ten other films about sailors and drowning ships, unrequited love and class differences. The truth is, even if the film had been released in the middle of such a storm, it would still survive!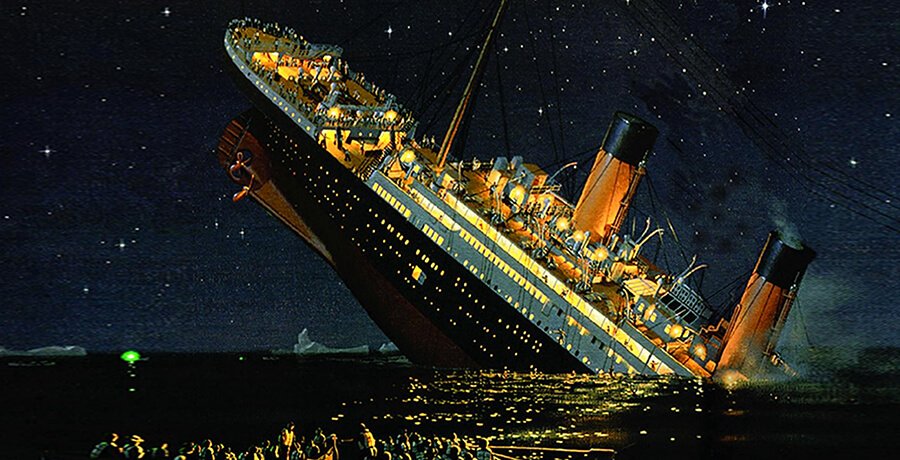 Why? Because of how it connected with the audience and immediately sparked a connection amongst all who sought a love so intense!
We know that the ramble on Leonardo DiCaprio's excellent performance and his looks does not sit well with a resource on small business rebranding.
But if you come to think of it, there is an existential bond between the bond you share with Titanic and the jar of organic lip balm your sister got you last Christmas, and you will see what exactly I am hinting at!
Even the best business can lose itself if it fails to build a brand to be remembered for! And if you don't have the right songs written for you, then at least you still have the time to start from scratch.
You may also like: How Does Branding Empower Small Businesses?
The Reputation For Being Yourself And The Recognition Of Your Identity
Whether you are branding for your boutique for the first time or trying to build a new perception after years of low sales and insufficient returns, either way, you have a blank canvas to begin with.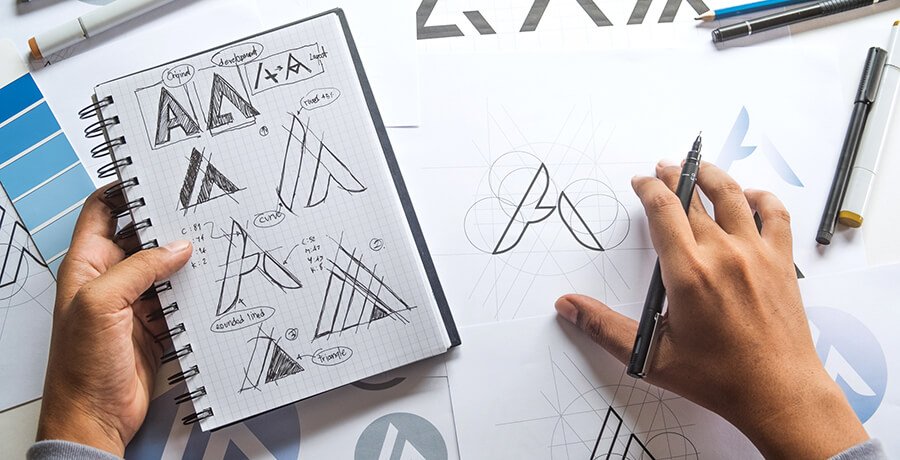 Here, you must illustrate what makes you better than others! What is it that you have and others don't?
Why would someone make the effort of trying your clothes instead of a brand that they already know and have tried multiple times? 
Imagine you needed to buy a pair of leggings and some shirts for a Zumba class. What is the first name that comes to your mind? Lululemons! Right?
Did you notice how strong their brand is?
Similarly, when you plan to gear up for a heavy-duty muscle-building spree, which brand would you go for? 
When are you challenging yourself to achieve a health goal that is seemingly so out of your league, which brand would you choose to keep yourself motivated? 
Nike, just do it! 
Now that you are aware of how critical branding could be, it is time to unscramble the code of 'rebranding strategy'. 
Let's take a close look at Airbnb to understand how a small business became a common brand name for anyone planning to travel abroad and looking for reliable residences that are different and also cozy. 
Renaissance at Airbnb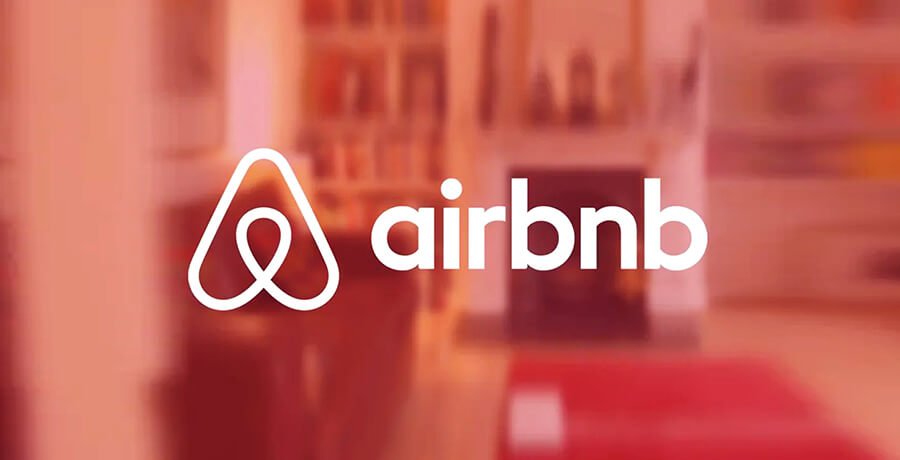 Technically, the renaissance was a period in world history that reintroduced Europe to the light of knowledge, wealth, and high culture. 
And this is precisely what rebranding does to a new business. It helps it gain confidence, popularity, and patronage that can make all the difference to their financial records. 
A decade and a few years ago, Joe Gebbia, Brian Chesky, and Nate Blecharczyk launched an online marketplace for listing owned and rented properties. The business remained a hidden gem amongst local communities for a long while until the owners finally chose to rebrand it. 
In 2008, the company had only a few hundred listings at best, but in 2018, the statistics had skyrocketed and reached more than 400 million guests and 150 million users. 
The question is, how did Airbnb undergo such astronomical growth? 
The company chose rebranding as its last hope to launch a new space-sharing model that helped it become the first community superbrand. 
The brand trended on Twitter for eight hours straight in 2014, and that was the first catalyst in the rebrand procedure for Airbnb. 
They followed the standard process of alleviating the logo, fonts, photography and even went as far as launching 'Rausch' as their brand association colour. 
They used the origin story of the company and launched the colour after the street where the company was conceptualized. This helped the locals find a connection with the company.
The potential customers saw how they could enjoy themselves without wasting half of the holiday budget on hotels, motels, and pricy beds-and-breakfasts with pathetic food. 
Instead of a sad and lonely website, Airbnb had now gone through a complete makeover and became a user-friendly app and highly interactive online platform. 
The rebranding effort changed the history of Airbnb for the better!
Also check:
Why would you consider a rebrand?
As a small business with scarce resources, rebranding may not seem like the most-shrewd decision, but if you look at the long term, then things would start looking up in no time!
You can visualize how quickly you can generate the returns on the rebranding investment and feel confident about your decision. 
Not every small brand is able to convert its old brand narrative to something more powerful. Sometimes, rebranding could also invite disaster.
Rebranding towards a digitally-inclined market requires comprehensive analytical data on consumer patterns and a lot of creativity.  
The point is that the consumer today is hyperaware of the surroundings. They would not compromise for a yellow sweater when another brand already sells an auburn sweater with the knit pattern advertised on an Instagram influencer's stories. 
The four basic situations usually initiate rebranding efforts that every brand could face regardless of the scale and market share:
Being Remembered For Things You Would Like To Erase
The digital footprint is eternal. There is no way to escape a branding mistake you might have made earlier in the brand's lifecycle due to your lack of experience.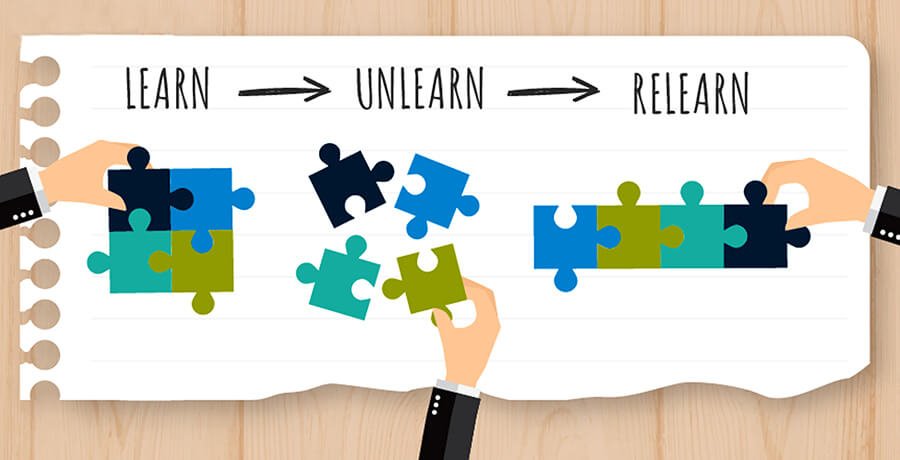 Apologies for being a little blunt, but that is just what the bitter truth is!
Suppose you had previously chosen to marginalize a specific segment of your target audience or used some stereotypical or perhaps sexist joke to build a brand identity in the past. In that case, you will always be blacklisted in the groups of empowerment and inclusion oriented crowds. 
Suppose you have fallen prey to such an accident of unawareness. In that case, you can address this as a learning curve in your journey of 'unlearning' the traditional values and try to build a new identity on that foundation. 
You may not be able to erase something negative completely, but at least you can use a sound rebranding strategy to salvage the poor remains and rise like a phoenix from the ashes. 
Looking For A Lifeboat After Getting Labelled Obsolete
Do you remember Yahoo and how it continued to toy with the visuals to become the crowd-favourite after Google?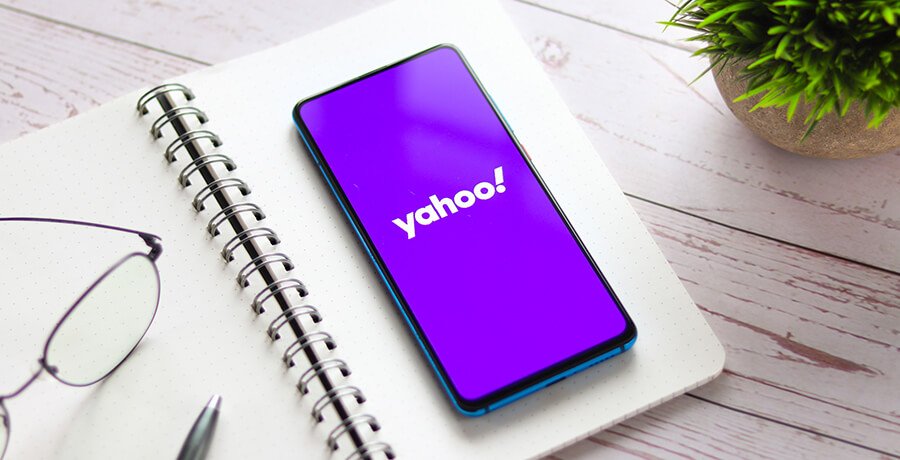 The effort may not have led to massive results like the Airbnb story, but at least it had accelerated the alleviation campaign. Rebranding can help any company come back to the present by following the route of market mammoths. 
From brick-and-mortar stores to traditional industries, anyone can take a new spin on the design of their current business design and flip it to a digitally-advanced, tech-savvy avenue!
A little attention to the consumer interests and patterns will help you identify the niche you can fill in. And thus, begin your journey beside the yellow brick road. 
Trying To Defeat The Competition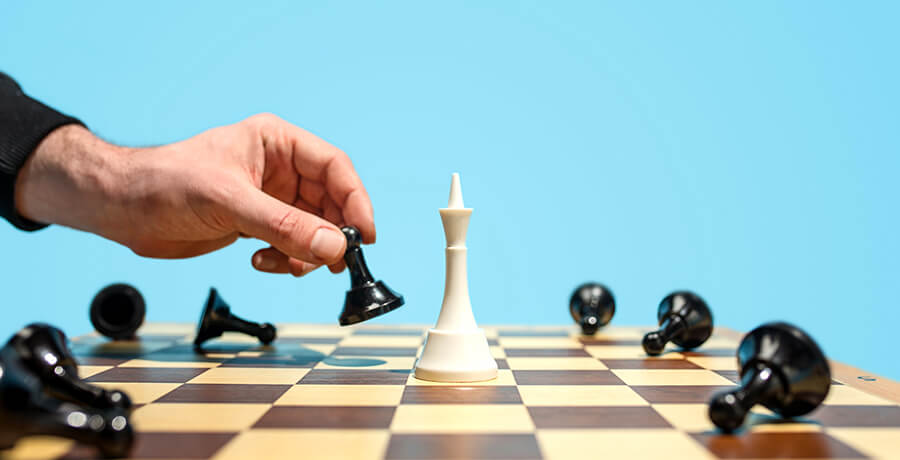 Do you remember I asked you about the grape-name story? Here's how it goes:
A few different travellers gathered in a Greek ship. Each individual was unaware of the other's language, yet they were able to communicate with one another. 
So, at lunch, everyone started ordering a particular snack on the cheeseboard. There were calls for les raisins(French), uvas (Spanish), Trauben (German), and vinograd (Russian). 
Everyone started to sing praises of the snack and how delightful it would taste with the cheese. Yet they continued to fight whether Trauben was Vinograd was the best combination.
Each individual wanted wine, jam, the fruit itself, or a snack made with it.
The ramble continued for long until someone drew the demand and the sous chef shouted the name of the snack as stafýlia (Greek).
Once the chef brought it to the table, and everyone had their fair share of grapes did they realize that they were all fighting over a bunch of grapes!
Did you see how a single thing could be called by so many names? 
You can use this story as an inspiration to understand how emotional connections to a specific product can impact the perception and generate consumer demand? 
This precisely how rebranding can be used to defeat the competition! 
Inviting Investment For Strategic Advantages
The primary reason small businesses choose to rebrand is to either want to achieve a strategic advantage or invite more investment to the venture. 
In either case, a rebranding effort can improve the potential value for the investors. While beauty may be in the eye of the beholder, but business prospects are not!
If a small business wants to climb up the ladder of scalability, it must show the worth by rebranding the narrative that shall be floated towards the public. 
Whether it means changing the brand colours and font or sticking with an old jingle but a new message, it could mean anything!
The goal here is to be meaningful and strategic so that you can truly make a difference.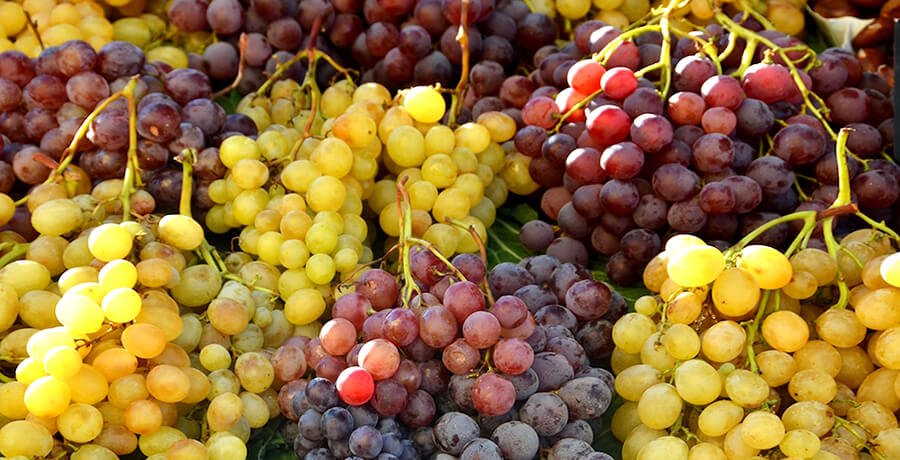 Another important read for you: How Design Empowers Brand Storytelling?
Summing up
When you decide about the new online presence for your business, you must keep your eyes open about consistent messaging that does not end up repetitive.
The best brands are created after a 180-degree turn from the original concept, which is just a part of the process.
Constant doubts and retribution can plague you about the rebranding efforts, but you should only keep your eye on the prize. And you are all good to go!