Whether you're starting a new business venture or in the mood of revamping the old one, getting your website up and running is a prerequisite.
At the same time, a common question about the website tends to arise. And this question poses one of the most pressing concerns of them all: Should I get a custom wordpress website developed or should I move forward with a premade theme?
The biggest difference between these two formulas is obviously clear. Customized WordPress sites relate to starting from scratch. On the other hand, selecting a theme means taking on the convenience of a premade theme.
While premade options have less advantages and more limitations, that is why most businesses are destined to benefit greatly from custom WordPress solutions. And just in case you're wondering why, I've done all the research just for you.
To give you a better understanding, I am taking a closer look at both options in detail. By the end of it, you'll be clear why proceeding with a custom WordPress website is the route for you. So let's take a look!
Customized WordPress Websites Vs Premade Themes: Why should you get your website developed from scratch?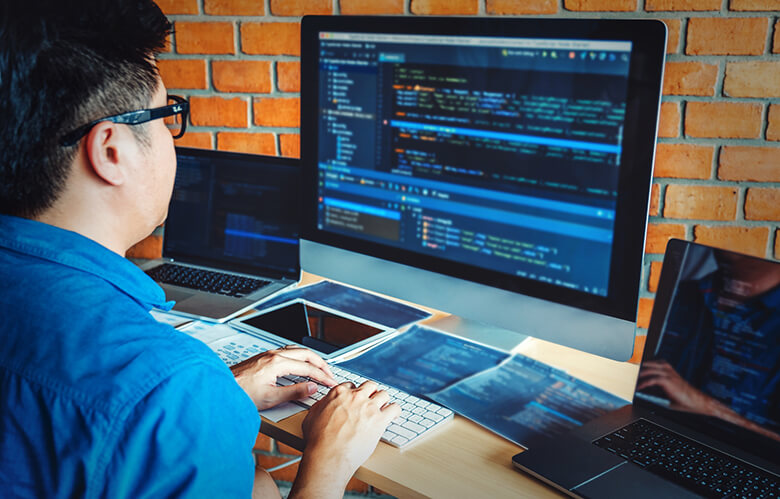 Why does your WordPress Website design matter in the first place?
The term WordPress design probably rings a bell. But does it really matter? If yes, what is so important about its design aspect? If you've got these types of questions in mind, well you're not the only one.
When you actually come to think of it, Google has on multiple occasions shown that it favors the site's speed, user performance, and so on and so forth. But that doesn't mean you forget about the website design.
Design always matters. Studies reveal that around 38% of all users tend to avoid websites that don't appeal to them. And with a new business venture in place, every client counts.
Every business requires its users to engage. Only then will it be able to convert them into customers. It's a chain with one simple key formula- attractive website design.
A recent research carried out by Adobe revealed that if users were given 15 minutes, they would indefinitely go through something that's beautifully designed instead of ordinary and boring. While it may sound shallow, it totally makes sense.
Good website design goes above and beyond the norms of being enjoyable and reliable. It undoubtedly shows that businesses are willing to go that extra step further. In other words, the business is taking things professionally and considers the value of its users' time.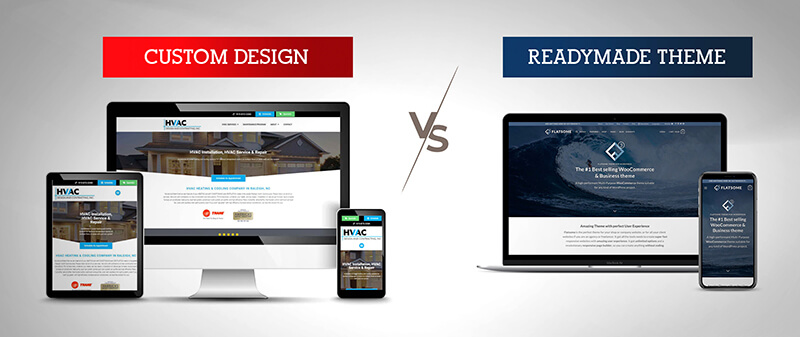 By investing in your website design, you as a business owner is encouraging it to stand out. You are insisting on resonating with the correct target audience. And through engaging with clients, you are showing that you care.
Custom website design celebrates the finest of branding elements. In an effort of doing so, it makes the website more memorable. Remember that both design, as well as function, isn't mutually exclusive. They can be thought of as two faces of a similar coin.
Today, WordPress can be used to create the website of your choice using two primary means. Either you make ends meet through a readymade theme or you move ahead with a custom-built design solution. So now let's explore the main differences between the two.
Custom-Built WordPress Websites set up businesses for success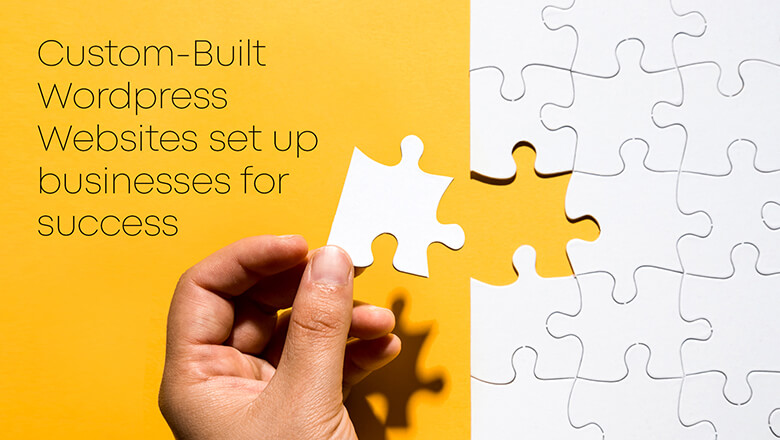 Before we get into the finest of details, it's important to understand the basic difference between the primary options at stake. We'll be analyzing custom WordPress websites first.
Custom-Built WordPress websites give businesses the freedom of execution
As you can probably tell by their name, customized websites are created from scratch or ground zero. Being a fully customized product, these websites have the potential to tick most boxes on your list of go-to features.
With customized creations, you have no design base, to begin with. It's somewhat similar to painting on a blank canvas. On most occasions, companies hire professionals to do the work for them, as per their requirements.
Customized WordPress websites are versatile to the core
When you begin from scratch, you're in charge. It's totally up to you what you wish to add or eliminate. Incorporating all the features that your business requires is the call of the day. And you can achieve that without having any limitations.
Custom WordPress websites are flexible, alongside being diverse. You usually begin with wireframes, add a touch of Photoshop goodness, and then go over designs created by professionals that you've collaborated with.
There is no limit to your design except, other than your imagination of course.
Get your branding taken care of the right way with customized web design  solutions
One of the biggest advantages of custom-built WordPress websites relates to branding. When you create a design according to your will, your website automatically is labeled as being specific to your business. From the colors to the goals and target market too, it's all related to your brand!
Allow customized WordPress websites to meet your company's specific needs
Every business has a fixed set of goals of specific needs. With customized WordPress solutions, you can arrange a wide array of widgets and supreme functionality in that particular theme. Keeping in mind the uniqueness of the layout as well as format, it's pure customized bliss.
Stand out from competitors with custom WordPress designs
Every company's biggest limitation relates to its competitors. Like any other brand, you would probably want to indulge in a customized design that sets you apart. Once you are able to stand out in your target market, achieving success gets a lot easier.
Your website is unique and powerful when it's custom built
There is no denying the fact that customization adds power. Every layout you create is unique. There is no other website that looks like yours, unless someone has infringed your copyrights of course.
It is this `uniqueness` trait that takes businesses far. So why not avail this huge plus point through WordPress Customization?
SEO optimization can be achieved flawlessly when you're in charge
All business websites created using customization through WordPress are SEO friendly. It's true that pre-designed theme based websites can also be optimized. However, building from scratch is a whole different story altogether.
When you start from ground zero, it grants your business a better approach to SEO optimization. You begin with lean and go above and beyond typical keywords. The ultimate goal is creating a website through which crawlers can read pages easily.
Scale your custom-built creations according to your will
Custom designed websites have a better approach to scalability. When your business starts to grow, the website needs to grow simultaneously. This is done as a means to cope up and adapt to the ever-growing needs brilliantly.
Once you or the professional web developer starts to include seamless technologies for achieving growth, the results are undeniably satisfying. You're bound to end up with smooth and flawless processes. Above all, you won't be requiring any major investment in website design in the near future at least.
Benefit from zero feature overloads when using customized designs for your website
Pre-made themes may be convenient but once you discover the nitty-gritty details relating to feature overload, it's a whole different story. The fact that they are created to cater to a number of businesses simultaneously is offsetting as it is. Other than that, they come with gigantic features and confusing coding sequences to impress the masses.
Customized WordPress websites, on the other hand, don't need any extra features. Everything your business requires is present and unwanted options can be eliminated. This means your website is prevented from unwanted sluggish code. And the result is a faster-paced and quick loading website design.
Customized solutions on WordPress allow for limited plugins usage
One great benefit of customized website design related to limiting the usage of the plugin. You are in charge of designing your website's functionality. You can get custom features or custom plugins developed for any specific function and this can limit the usage of stock plugins available outside.
Be it customization or content layout creation, your dependency on third parties are significantly reduced. Now, your website will work at an enhanced pace as more and more  plugins won't need to be injected during the run time.
Get the security your website requires with customization
A fast, reliable and secure website is what many businesses desire for their website design. Using WordPress customized solutions enables your website to stay at the top of its security game.
Major loopholes in security are eliminated by the simple fact that less features are made use of. Secondly, you are making use of lesser codes and stock plugins and that itself is a major advantage of enhanced security.
Any security bugs that may arise occasionally may be eliminated immediately. Here, there is zero reliance upon third party sources to find a solution for your website.
Achieve exact design implementation
Only a business can implement the exact design of the website it desires. From every minute detail, down to the pixel too, your design is your creation. Just the sheer thought of having someone else deliver up to your expectations is stressful. And many businesses succumb to this pressure.
Here, you are not bound to accept your third-party vendor's design decisions. You get to create what you love and need. That itself is so satisfying.
Understanding Premade WordPress Themes -convenience with limited customization and functionality
Premade WordPress Themes
Pre-made WordPress themes are convenient forms of website designs. They arise in a number of different styles. You can purchase them from reliable providers. With that being said, they have zero input in terms of the company's requirements.
These themes are created keeping in mind hundreds of thousands of companies. As you probably guessed, their coding is non-specific. And hence they don't provide the basic purpose of serving as a flexible framework.
Premade website design templates aren't made for you, they're made to sell
The biggest problem with readymade WordPress themes relates to the mere fact that they're NOT created for you. They are entirely made to sell.
If you've ever come across a cookie-cutter solution, you would best be able to relate this norm. Readymade website themes are created in a way that makes them appeal to a large audience.
WordPress theme authors make a lot of money by selling and through shipping enormous number of products. This is the reason why they're designed to appeal to the widest of audiences as possible.
Since they're not specifically designed keeping you or your targets in mind, you'll always be the one adapting or making compromises.
Remember that at the end of the day, your website's job is to make you a living. It should generate leads, accelerate sales, and raise awareness. This is the biggest reason why adopting cookie-cutter solutions like these are never a good idea for your business.
The fear of competition with readymade WordPress Themes is real
The sheer convenience and ease of availability of readymade WordPress themes can be enticing for many businesses, especially new startups. With that being said, it's not all fun and games when the competition factor comes into play.
Due to their immense popularity, readymade WordPress themes are accessed by thousands of businesses on a daily basis. That, in turn, means there are hundreds of businesses whose website appears similar to yours.
The uniqueness of your brand's image is down the drains, alongside the fact that other businesses won't let you stand out. And when there is a sea of competitors, it's game over for many.
You're surrounded with bare minimal search engine operations
Search engine optimization is necessary to survive in today's high tech world. Premade templates have the capability to alter your SEO standing via two mechanisms. They include the following:
A good majority of the templates in use today perform their functions at a very slow pace
A handful of some of the most attractive or animated areas make use of a single URL.
So how does this affect you? Well it's simple. A great majority of the search engines in use today penalize all those websites that run slow. This gets compounded with the fact that H1, alongside Meta tags can be misused. The end result is your website being lost in the sea of available search results.
This is particularly true for flashy and poorly functional premade templates.
Pre-made WordPress themes are easy targets for hackers
We discussed above that customized WordPress websites are fabulous in terms of security. But sadly the opposite stands true for premade themes on WordPress.
These readymade themes have giant loopholes in terms of security. They are also an easy target for hackers to access. This has to do with the fact that the coding being used for template sites is familiar.
And when a business makes use of one of the more popular designs, they're doomed to be at the highest risk. Hackers carry the potential to produce bots. This search for particular template designs. When or if an opening is found, hackers place a malicious code. Now, the chances of vulnerability are increased tenfold. The business is at the peak of getting hacked.
Just in case that wasn't enough to add to your misery, the fact that there are bugs roaming around is insane. Sure they can be fixed but getting a hold of a particular web developer to do the trick can be time consuming and annoying.
Bid farewell to complex features customization
When you're surrounded by numerous means of customization, opting for premade template designs is probably not the best decision to make for a business.
Premade designs bound businesses to the theme's mindset. Its way of working, design, and elements are totally out of the business's control. Your chances of availing complex features are eliminated. At the same time, you'll need to take care of any website customizations for your business on your own.
You're locked with readymade templates for websites
Readymade website templates on WordPress lock businesses into the design and configuration of their choice. Once you decide to go with a particular theme, there are a number of things you need to ensure.
Numerous page options such as sidebars, header configurations, full-page widths, and more must be taken into consideration and you'll be limited . There's simply no way to go about the situation than this.
Say hello to code bloating galore
Since off the shelf or premade themes aren't solely designed keeping your business's requirements in mind, their codebase is extremely bloated.
When you hear these words, you might not think it means a lot to you. But the reality is far from that. Large quantities of redundant codes reduce your website's speed and greatly affect SEO.
It's unbelievable how much coding goes into a single template. All templates are bloated with a series of codes and very heavy plugins. This is done to make them work when you view demo work. So the requirements of your website being lean and loading fast are limited with these premade additions. This is vastly different from customized WordPress websites where codes are customized to website needs.
Readymade theme conflicts are for real- the future is uncertain
If a particular theme happens to conflict with your plugins, it's not easy to get a quick or any response from the web developer. One way to go about the situation is through selecting premium themes. These may come as pricey but at least they're better off at preventing issues later.
It's very difficult to find what's causing conflict in the code your developer has not written himself.
It's also common to notice premade WordPress themes getting dated. Companies tend to outgrow their website with a constant need to change.
So what does this mean? All of the initial outlay must go to waste. And instead of redesigning the website or altering the way it looks, the company needs to begin from scratch. That is a whole lot of money gone to waste and it needs to be replaced.
With a future like that, we're pretty sure you'll agree with us that initial investments are intricate proceedings. They are actually not worth this type of pain and hassle, to begin with.
Initial support can be difficult and tricky for many new businesses to digest
New startup businesses tend to be pulling out all the tricks from under the hat to get their website up and running. Many are tempted to avail premade templates from ThemeForest due to their limited budget and convenience. But sometimes, all that glitters is not gold.
The initial support that comes alongside readymade template designs is hard to ignore. Since these are like DIY solutions, you must be comfortable at installing them. At the same time, any customization must be done solely by you. And if you plan on hiring someone else, the cost surely does not come cheap.
The bottom line
The significance of a powerful website should never be underestimated.
Websites play a pivotal role in developing strategies and enhance marketing efforts by miles. They can be seen as the stepping stone to every business's success.
Similar to other things in this world, every product or service has its fair share of advantages and disadvantages. And WordPress custom-built websites and premade templates are no exception.
While the convenience, low cost and quick access associated with readymade WordPress templates is tempting, it's important for businesses to look at the bigger picture ahead of them.
Both users alongside businesses need to meet great demands and expectations. And as time prevails, their requirements never come to an end.
A custom WordPress website provides businesses with robust, personalized, and secure design platforms. The time, money, and effort invested in customized creations goes above and beyond any of the advantages offered by readymade templates. For this reason and more, they excel in terms of giving users the edge they need to stand out.
Businesses must understand that the website design choice they make today will leave a lasting impression on their results of tomorrow. And keeping this notion in mind, the solid framework that WordPress custom-built sites provide is hard to ignore.
Hiring a professional web design agency for your custom-built WordPress website would be a decision you'd never regret in future. Perhaps, this would be the best thing to get a powerful online presence of your brand.