How to Save Hours of Time by Hiring a Professional Logo Designer
Home
»
Logo Design
»
How to Save Hours of Time by Hiring a Professional Logo Designer
Last Updated on February 24th, 2020
This is a very interesting question. How to save hours of your time by hiring a professional logo designer? Well, no matter how clichéd the truth is, the fact is that "time is money," and no one can deny this notion. Although, if you are a small business owner, it can seem quite tempting to make your own custom design to scrimp and save. However, pinching the pennies on the most important things like branding and going easy with your marketing materials can prove to be more costly than you can imagine. A logo design is the face of your brand and to have a quality logo design, it is essential to get it done by a professional only. Otherwise, all the time and money that you have tried to save by skimping on hiring a professional may backfire as your logo may fail to express what your business is about. Thus, it may not be able to generate enough leads and convert enough customers. A professional logo designer, on the other hand, would know how to convey your brand's message to your customers and consequently help you save time and boost your sales. Startups can especially benefit by hiring a professional designer for their logo as they will be familiar with the competitors with their extensive research. Most importantly, a professional logo design will meet all the criteria of quality and design and would look equally good on screen and in print as well.
Here are a few more reasons that will help you understand the advantages of hiring a professional for your business logo design and save lots of time that an amateur may take.
Time-Saver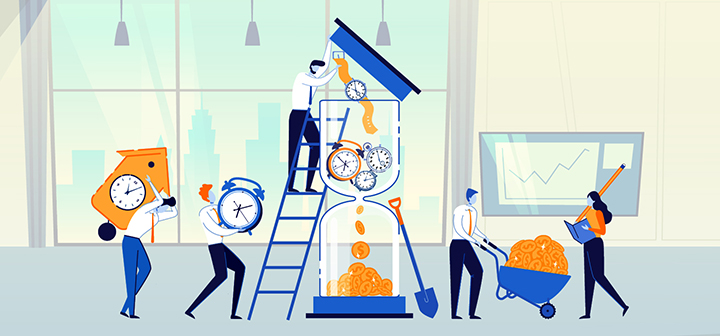 Of course, this is the most important aspect of hiring a logo designer. It saves you time when you hire a professional. For business owners, it is extremely important that they manage everything effectively and it may prove quite difficult for you to do so. You are already caught up in a lot of things, and designing a logo requires a lot of your time and attention. Secondly, many other tasks would also remain incomplete like you may have to delay your new marketing piece, no matter how urgently you need it. By hiring a professional for your custom logo design, you can easily cut down on all the time it would go into designing, you will be less stressed and in By hiring a designer, you can easily have your project completed in the shortest time possible compared to the extensive amount of time you may have to put in if you try to do it yourself. Instead, you will have a high-quality custom logo design in your hands that you can use to boost your business.
Money-Saver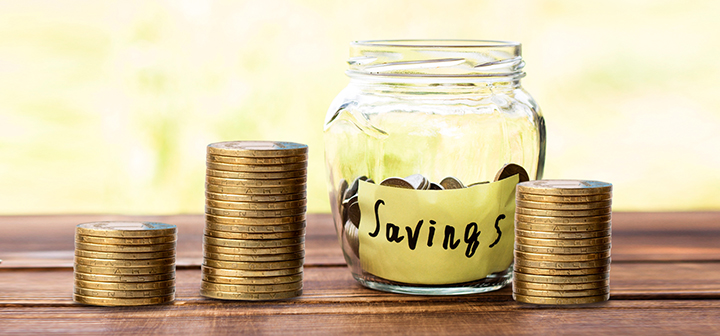 It is a misconception that you will be saving money if you design the logo yourself instead of hiring a professional designer. In fact, there are some ways a professional logo designer can help you lower your expenses. One very important point that you need to consider is that when a business takes its branding lightly initially, then it is definitely set for one or more complete design revamp ultimately. A good, professional logo design, on the other hand, has more lasting power. When you pay an expert and professional logo designer, it is your one-time investment. Instead of wasting money on substandard designs and trying to bring up the quality repeatedly, you are simply wasting your time and money both.
An additional benefit of hiring an experienced and skilled logo designer is that they are also aware of tips and techniques that can help you get your materials printed in a cost-effective way too.
Stress-Reliever
Hiring an expert from a logo design company not only saves you time and money, it also proves to be a stress-reliever. Not only can you get cost-friendly printing, but with the help of a decent logo designer, you can prevent yourself from a lot hassle that you may have to face otherwise. The biggest headache is having something like a brochure or a pamphlet returned from the printer because there were problems in the logo designs – its lines, alignment or pixels. Hours of your time are consumed in redesigning and going through the whole process of getting it to the printer, and not to mention the extra cost that will go into the whole process. This major issue can be avoided easily if you get a professional logo designer with a few years of experience, who know their way around the designing jargon and are adept at using the latest technology and software.
Apart from all these factors, thanks to their experience, they are also able to foresee and predict any probable problems that can be nipped in the bud, saving you time and costs both.
Ideas-Generator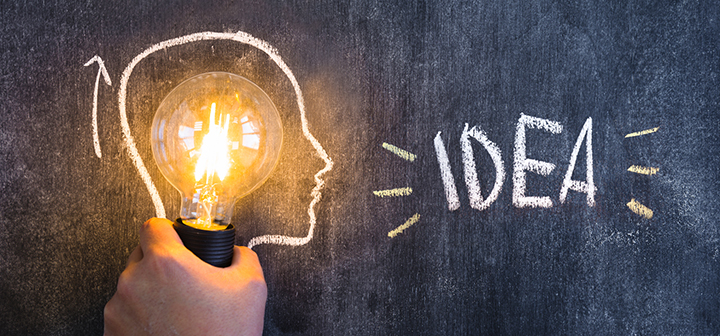 You may have some really extraordinary ideas but expressing those ideas into images can be really difficult. It takes a lot of training along with creativity to bring an idea to life on the screen. Your logo is your vision and a skilled logo designer can actually bring it to life, so much so that it defines and expresses the true message of your brand. For instance, take the logo of McDonald's happy meal. The smiley logo itself tells us that it is a happy meal. To get this level of expression, it becomes indispensable for any business whether new or old, to do without a professional. Your message will be generated to the targeted audience and eventually save you quite a lot of time that would take to come up with the right logo that resonates with the audience.
Problem-Solver
When it comes to hiring a professional designer for your logo, the main thing that you need to consider is that they can be real problem-savers for you. The biggest problem that you face when designing a logo is that a generic stock image, even one that you have bought, is accessible to millions of other users. It may seem really tempting to copy and paste such an image or free clipart simply, it can land you in similar waters as other and there will be no unique distinction between you and other brands. To raise the bar for your business and leave the competitors behind requires an exclusive brand and swift actions.  Having an exclusive brand requires an equally exclusive logo. The biggest advantage of hiring a professional designer is that you can ensure that your custom logo is completely unique, and its quality is unbeatable. It will save you hours of time that go into designing one and getting it right too. On top of that, you will never have to worry about copyright issues as it will be an unrivaled design that is distinctive and have no chance of being identical to any other.