When it comes to designing a logo, the price factor inevitably comes up. How much does a logo design cost? This is the question most people ask, whether they are business owners seeking logo design services, or self-employed designers wondering how to price their skill.
Regardless of your purpose, you have come to the right place. In the following paragraphs, we discuss all you need to know about the cost of a logo design in 2021.
Logo Design Cost: The Basics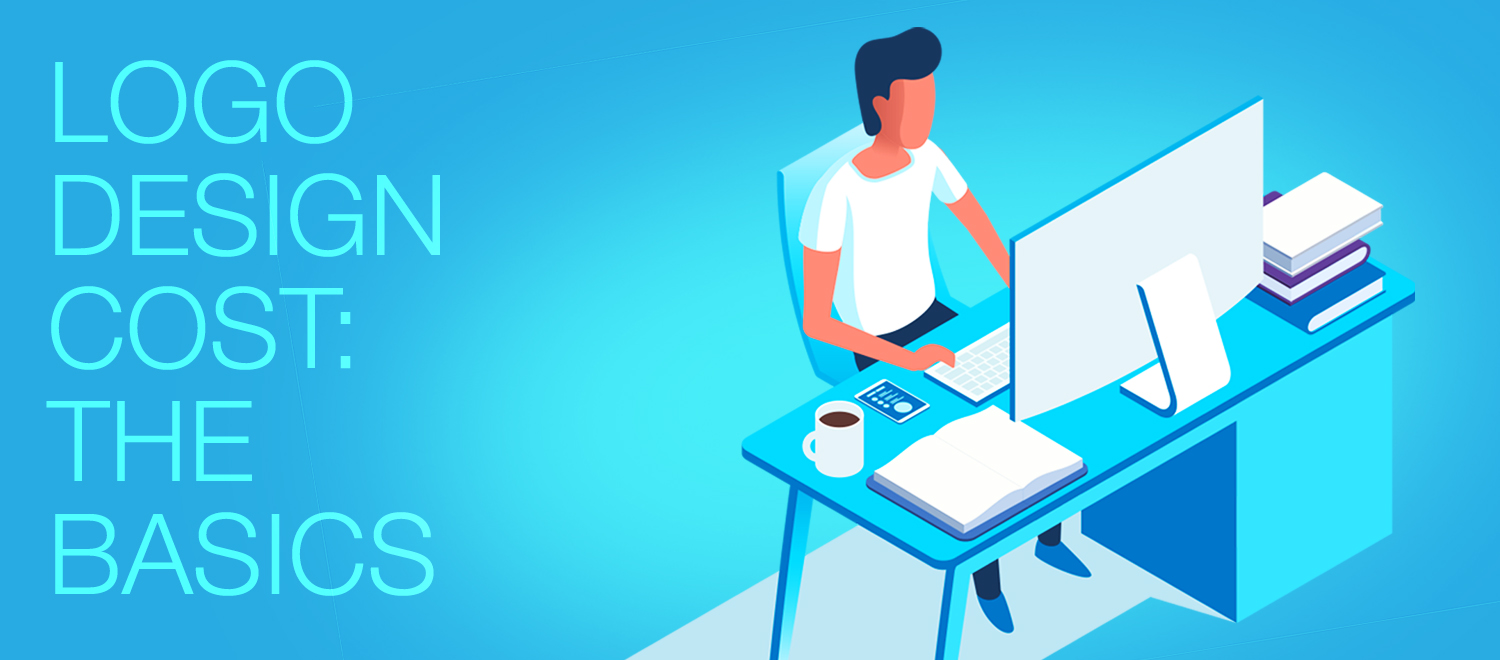 Before we talk about the numbers, let's take a step back and look at the basics. We must understand what professional logo design is, and why you need it in the first place.
A logo is a visual, a graphic that introduces your brand. Think about your favorite brands, and see how they evoke images in your mind. Visuals like the Nike arrow or the Michelin Man illustrate how powerful logos can be.
On the technical side, a logo is a vector graphic that can be enlarged or 'shrunk' without losing image quality or its visual effect. So a logo has to be visually recognizable and appealing, whether used on an app icon or a full-size billboard.
Behind these seemingly simple brand images is a whole creative process that includes briefing, research, sketching, positioning etc. Once the logo is created, there is a round of revisions before the final visual is agreed upon. But the process doesn't end there. Successful businesses are those that track results, and if a logo isn't performing well, it may require a complete overhaul.
There are several factors involved in determining the cost of logo design. For instance, are you looking for a logo package or full brand design? Are you working with a freelancer, agency or in-house designer? How tight is the deadline?
These are some of the considerations that go into logo design price estimates. So for instance, a full brand design will cost more than just a logo mark, as the latter requires professional elements like color palettes, typography etc.
Here are three categories of logo design in terms of their cost and the work involved.
Low-cost Logo Design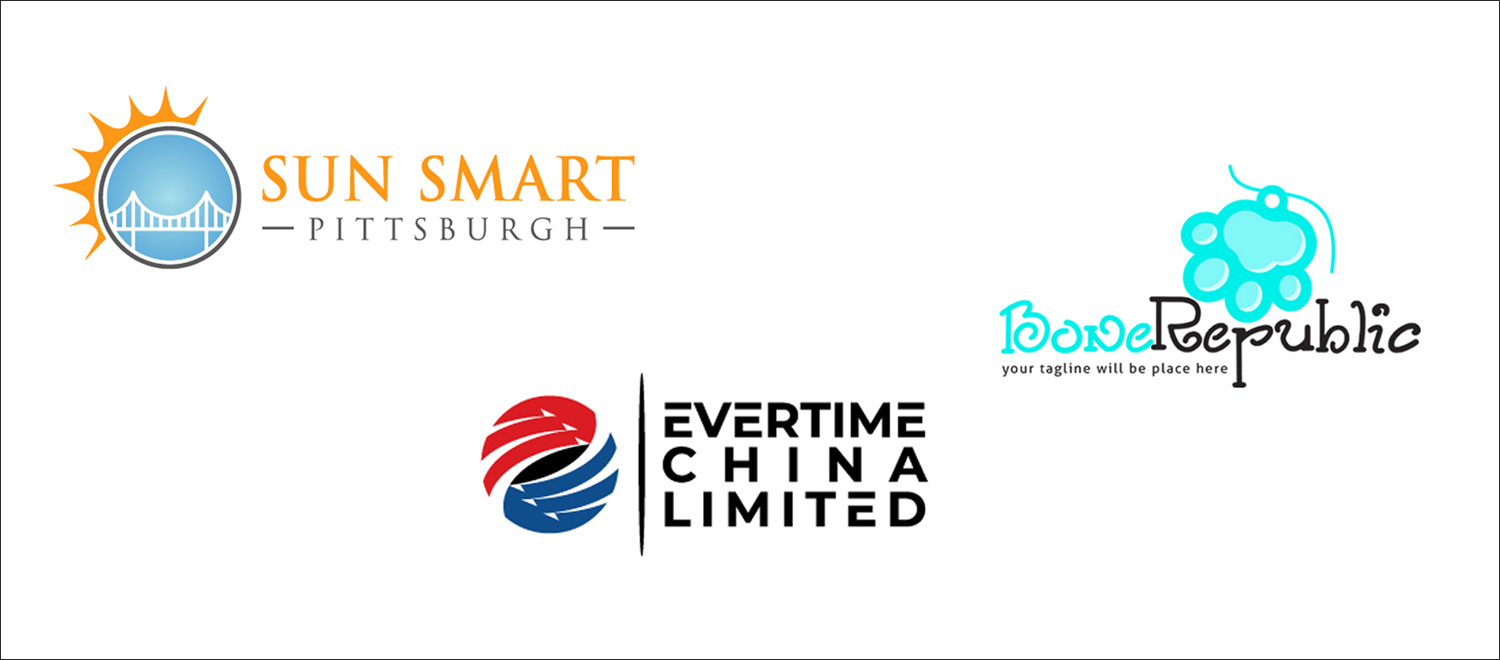 We start with estimated prices of low-cost (or 'basic', 'budget') logo design. These are defined as basic designs with a single revision included in the package. You can get these logos anywhere from $5 to $100.
For such prices, you can turn to online logo generators or crowdfunding, contest, or freelance websites like Upwork and Fivver. 
If you are just starting out with your business and don't have a budget for logo design, it is tempting to go via the low-cost route. However, there are hidden costs involved.
More often than not, the price goes up when you ask for revisions, editable vectors, or single-color files etc. And even if there are no additional charges, these low-cost options don't offer much in the way of flexibility. In any case, freelancers who charge shockingly low prices should immediately raise a red flag.
For one thing, this means that their price point, not their skill or creativity, is their main selling point. Secondly, chances are that they will be handling dozens of clients at a time to make a decent earning, and this haphazard approach is what leads to plagiarism, lack of fine detail and overall poor quality of work.
Of course, you can also get a logo design for 'free' by taking a DIY approach, but even then there is software, technical knowledge and time involved in the process. Some even use free logo makers, but we advise against that. The logo plays a crucial part in building your brand, so consider professional logo design as an investment, not a cost. At best, you should only use online logo template generators and tools to create rough ideas for the design you want so as to provide a visual clue to the designer.
Mid-range Logo Design Costs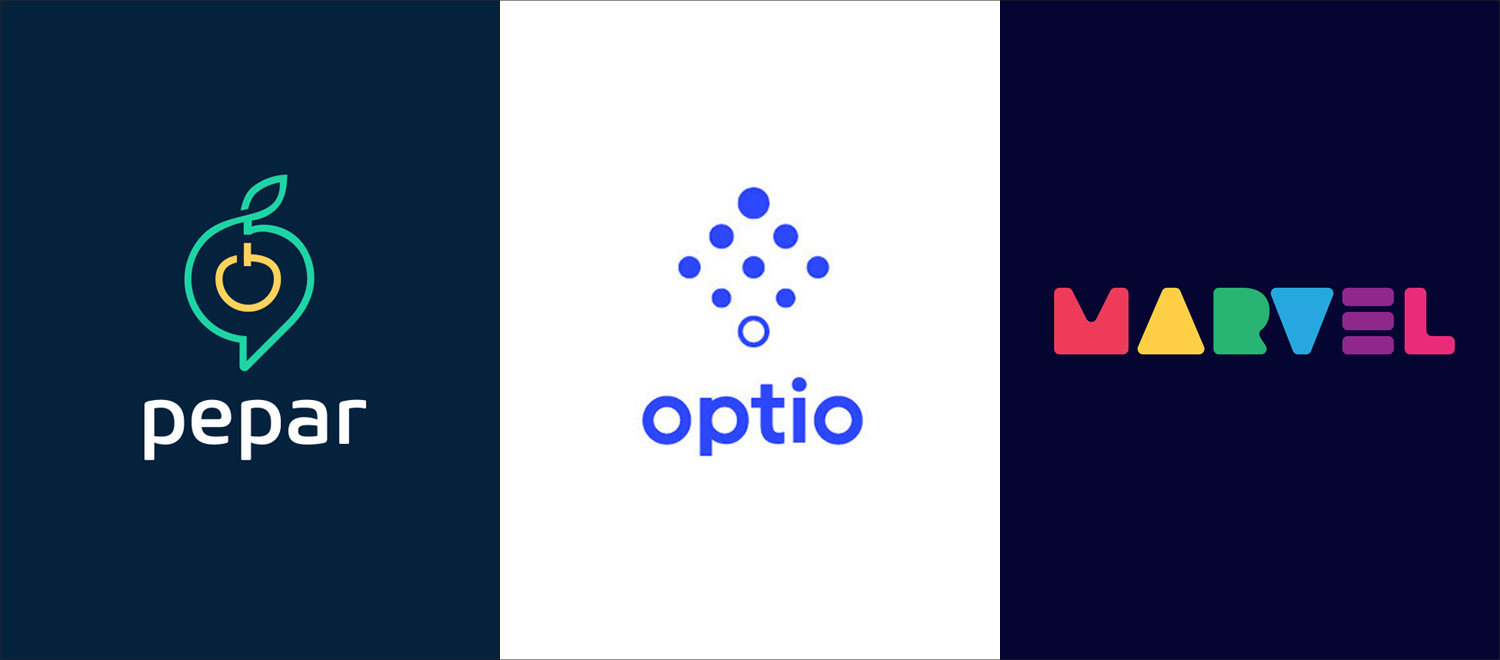 The next category is the mid-range category, where you can expect to pay anything from $1000 to $20,000 for a logo design. This is the price range where new businesses and SMEs can expect to find quality logo design without destroying your budget. And based on market averages, we can further breakdown this price range:
For $200 to $10,000 you can hire beginner to experienced freelancers
For $5,000 to $5,000 you can employ the services of a small to a state-wide agency
For upwards of $25,000 you can employ a national agency for logo design
Note: These prices can vary based on your location (or the location of your designer).
Independent or self-employed logo designers are the 'cheapest' option in this category. The benefit is that you get to directly communicate with the freelancer and this back and forth is essential if you want to get the desired end result. Of course, experience plays a crucial part here, and you must always vet the portfolio of all prospect freelancers, regardless of the price they are charging. 
Communication becomes easier when you work with an agency, even a small one, where you can benefit from multiple designers at an effective price point.
Of course, a national agency will offer the best quality work, as they will have managers, creative directors and a team of designers working on the project.
High-End Logo Design
Finally, we come to the high-end range of the logo design cost spectrum. Prices in this category are upwards of $50,000 and can go all the way to a million dollars.
Often these seemingly exorbitant costs are part of a total branding package and not just creating a logo. 
Agencies in this price range will not rely on the skill and experience of their design teams, but they will also look at the data, conduct market research and also perform competitor analysis. The end result will be well worth the cost, as you can expect a logo that makes your brand stand out in the crowd.
Sometimes high-end agencies also sub-contract world-renowned designers like a Debbie Millman or a Milton Glaser, which adds to the hefty bill.
How To Set Up A Logo Design Budget
There are several ways in which you can determine how much to pay for logo design. These tips can also help you create spending plans for other services.
Firstly you need to estimate your monthly income. Next, list your fixed expenses like rent, utilities, payroll etc. The third step is to factor in your variable costs that change from one month to another (e.g. phone bill, supplies).
With the help of the prices given in this blog, you can now look at your remaining budget to see how much you can allocate to create a logo, and whether you can afford a freelancer, agency or a high-end logo designer. Also note that logo design expenses are usually fixed, unless you want a complete redesign.
Why Pay For Logo Design?
Here are some major reasons why you need to invest in professional logo design.
Create a Solid First Impression
In our age of ever shortening concentration spans, marketing has more or less become a hit-or-miss endeavor. The digital marketplace of today is set up in a way that consumers can easily forget or ignore entire advertising campaigns. Having a professionally created logo increases your chances of creating that all so essential first impression. The visual element stays in people's mind for a long time, so don't undervalue the power of a strong logo.
Create a Brand Identity
The best logos in the world are timeless, providing authenticity to brands and inspiring customer confidence over generations. Similarly, a logo designed by professionals instantly communicates the essence of your business with your prospects, creating instant recognition and winning trust. That is also why the design should be representative of not just what you sell, but your overall mission, vision and core corporate values. This is something that true professionals understand.
Exude Professionalism
Duh.
How can businesses expect customers to dish out the dough when they refuse to spend money themselves? By compensating competent graphic designers, you not only get an excellent logo design, but you also project professionalism and creativity. And this is essential in building rapport from the get-go.
Stand Out from the Crowd
This goes without saying, but your logo design helps to beat the competition. With new businesses saturating the marketplace by the day, high-quality logos help new brands stand out and make a lasting impression. And as digital marketing is principally a multi-channel process, a visually impressive logo boosts your branding efforts on your website and social media.
Ultimately, it is a question of value. How much value do you put in your brand is a good indicator of how your customers will value it. You can go the DIY route or get logo design at extremely low rates, but professional logo design costs money for a reason.
There is a process involved, and it's good to highlight this process since we are on the subject of logo design costs.
Typical Logo Design Process
Design Brief
This is the first and most important step. The designer collects everything she needs to know about the business. Professional designers will be upfront at this stage, and if you don't provide enough info about your product or service, they will send you some branding questions, such as 'what is your USP?', 'what are your branding goals?', 'what kind of impact you want to make on your target audience?"
This is also the stage when you will discuss the scope of work with your designer, creating a list of deliverables. This will directly influence the cost of the project.
Research
Once the brief is ready, the designer enters the research stage. This includes learning about the industry you operate in, as well as studying competitor logos. The best logo designers and agencies that not just collect the data, but also know how to interpret it. They not just look at logos of the top businesses in your niche, but also deconstruct the design elements to understand why they resonate with particular audiences and the kind of mental response they evoke.
Brainstorming
The next stage is brainstorming, an essential part of the process among design teams. They map out possible ideas and come up with ideas that closely resonate with your overall branding objective. This includes choosing between symbols or typographical treatments of your company name. At this stage, designers try to determine whether you need an icon or a graphic image, a word-mark or logotype etc.
Sketching and Execution
This is the actual creative process. Many designers directly create logos on their computers, while some prefer working on a sketchbook first. In fact, the best logo designers agree that sketching logos by hand works best.
The next step is design execution where the most promising design concepts are created digitally. This is followed by the presentation stage where logo design concepts are presented in the context in which they will be published.
Revisions and Approval
Once logo designs are presented, you can review them to see if they match your expectations, or if any changes are in order. Here you will clearly see the difference between low-cost designers and the pricier ones. In fact, the best designers charge more money just so they can offer you unlimited revisions without having to worry about chasing a dozen other clients.
Once the changes are done, you can now use the delivered logos in your marketing materials. As you can see, this is a complex process which requires more than Photoshop skills.
So while you can try your hand at designing and come up with your logo, this will take up considerable time from your hands and other areas of your business will be neglected.
For all these reasons (and more) it is better to leave to the professionals. Hopefully, this guide will help you set a logo design budget and find a freelancer or an agency to create a truly unique logo without breaking the bank!