Are you bored with Helvetica and looking for a change in your font selection?
Give retro fonts a go and make your designs pop out!
From logos to brochures and even book cover, fonts have a diverse application when we talk about design and creativity stuff. And selecting the right font is more like a riddle for many creative beings after they consume all the energy in initial research work.
There's an unsaid rule for font selection!
Go old school and play safe when you can't think of any ideal typeface and this is where having access to premium and free retro fonts saves you from creative burnouts.
I understand your pain for finding the right retro fonts, so I compiled this list so you can benefit from my retro font vault.
Come, let me share various premium and free retro fonts that can make a big difference in your creative work.
Best Premium & Free Retro Fonts
I understand when you seek to have the best font, your search demands an expandable choice that looks nice on a number of designs works such as logos, social media post and more. The retro font in question should offer an awesome experience when incorporated in the design in terms of size, glyphs, and spacing from each character.
So, I personally handpicked these ideal premium and free retro fonts that serve to versatile range of your creative ventures. Continue reading and discover the right retro font for your next artistic adventure, below:
Price: FREE
The first free retro fonts recommendation comes from Pixel Buddha that gives you early 50s vibes in your design. Carsello is one find retro fonts option that gives you literal feel of handwritten text and give your design a distinct feel amongst various fonts.
Carosello supports both OTF and TTF formats and has a vintage touch to its typeface design. In other words, Carosello is designed to offer your creatives a wonderful feeling with versatile range of typeface kinds that are best suited to those projects that demands an old but comical feel in them.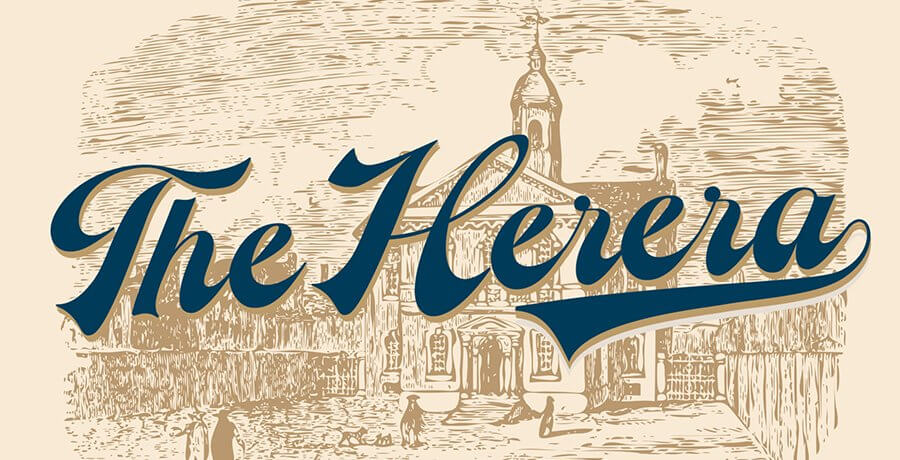 Price: $29
Speaking of hand lettering effects, I've another premium retro fonts recommendation in shape of Herera Script Typeface that gives you perfect canonic typographic feel. Designed by Damelev, from Pixel Buddha, this font can literally narrate your design ideas with its wider application for headlines, newsletters and even posters.
Herera is the ideal option if your design project involves packaging as it can make your brand name pop out and stick to viewer's mind which is the key element of the whole branding venture. Plus, it offers a mixture of classic and contemporary retro fonts which is one of the reasons that I recommended you this marvelous contribution by Damelev.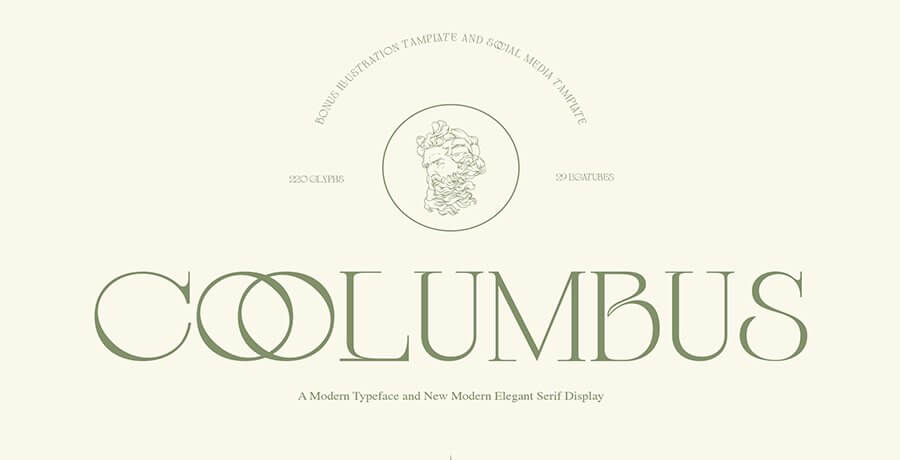 Price: $29
If your search, for premium retro fonts, includes a font from Serif family, I'd recommend you to check out Columbus that fulfills all the essentials for a pickable font. Having greek vibes in its typeface, this font is ideal for those designs that demand to have a vintage floral effect in them. And what better way to instill such feel with the use of a retro font you as a designer can incorporate in the final work?
There's another reason for recommending Columbus as the perfect premium retro font. Columbus is designed to offer you 220 glyphs and 29 ligatures that can literally add such wow effect in a number of your designs that grab eyeballs. This retro font is a perfect selection if you prefer to use your favorite font in a number of posts such as IG stories, pamphlets and various other marketing materials.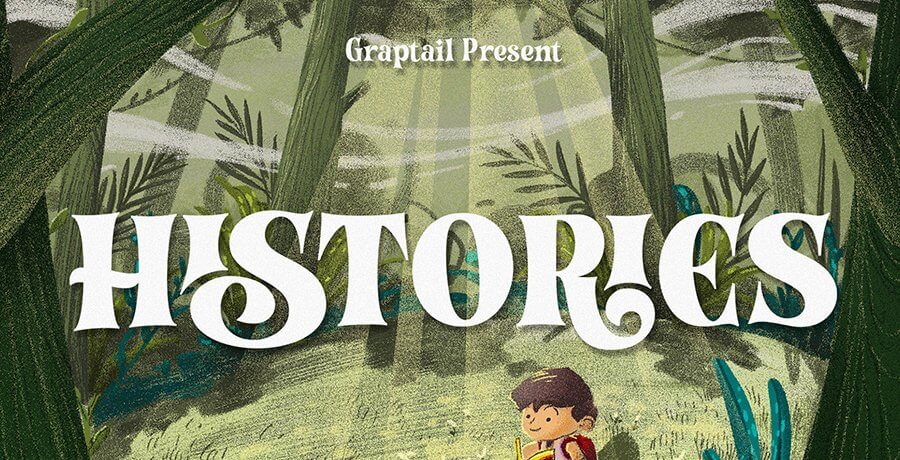 Price: $29
It's not just the vector images that resonate with kids, fonts have a particular role to play for making the design relatable especially if your target audience is the little angels. And if you're working on such a project, I'd recommend you to check out History: Fairytale Display Font that has all the essential elements to provide your design such captivating feel that instantly grabs every kid's attention.
Its unique typeface has been designed to cater the book covers and chapter titles, primarily. Or, if your design involves something different, it has the capability to make your whole design stand out via its distinctive glyph attributes. So, grab this amazing choice, this premium retro fonts option and start working on your next creative wonder.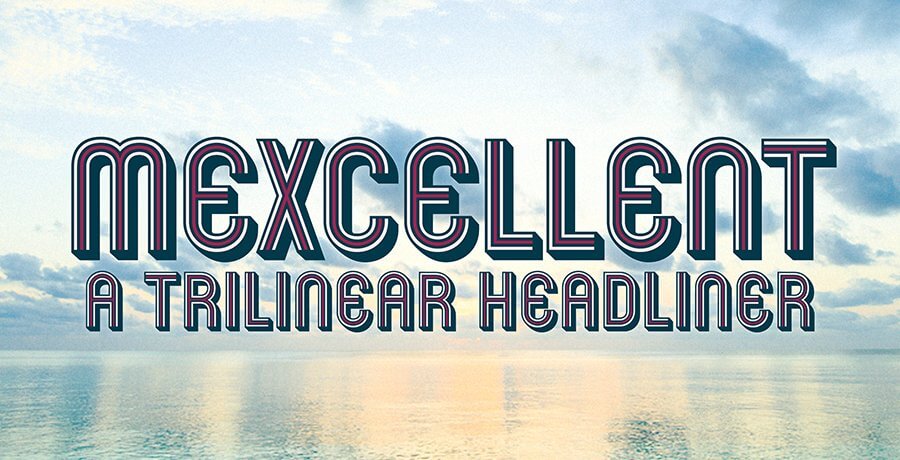 Price: FREE
Do you miss the retro neon multilayer fonts?
Well, I have just a perfect example in shape of Mexcellent 3D font to help you revive the neon era via your design. Created by Typodermic Fonts Inc. Mexcellent provides you real vintage feel of old Mexican era. (got the idea of M in the name, now?)
Plus, the multi-linear effect gives it a unique vibe that your design demands to have. And the tricolor stripes around the font make it look a perfect choice for all vintage designs ranging from logos to menus and various other options. Select Mexcellent and start creating awesome artworks with this one of the best free retro fonts, now.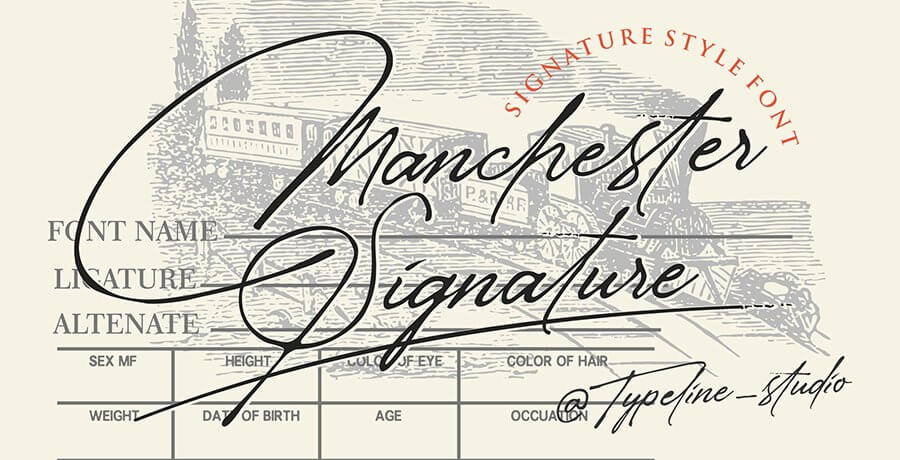 Price: $29
Are you looking for premium retro fonts that can add the element of class and elegance in your designs? I recommend you to use Manchester Signature Font that offers you a different feel with its cursive glyphs. The typeface has been designed to cater the needs of such design projects that involve having 17th century feel in them.
From the uppercase to lowercase, every typeface is very carefully designed to provide you an exceptional calligraphic feel via this retro font that can be used in a multitude of ways when designing something.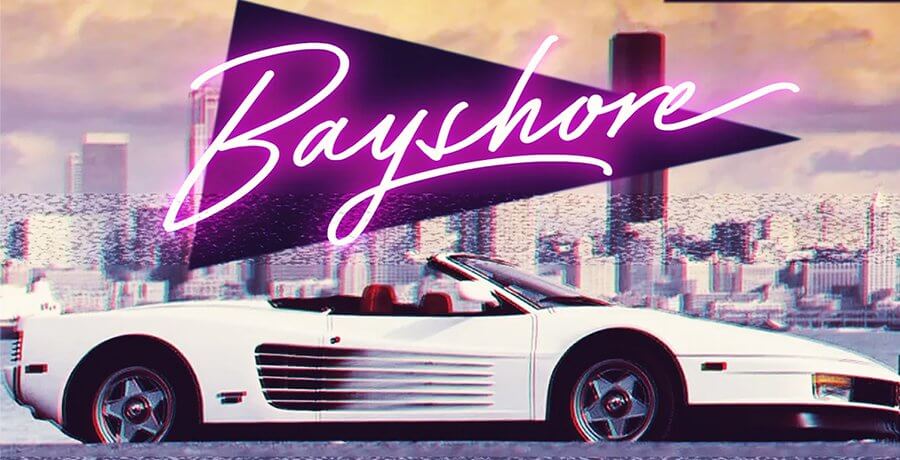 Price: $18
As we spoke about calligraphic retro fonts, I have another wonderful choice to suggest you in shape of Bayshore. Designed by Sam Parrett, this retro font offers dual benefits including cursive handwriting as well as the charm of neon lights.
Bayshore offers support to a multitude of formats including OTF, TTF, and WOFF which makes it an ideal choice for design inclusion. In my opinion, this is one of the best choices in premium retro fonts that you can use for creating eye-catching posters and incorporate it in various other designs, too.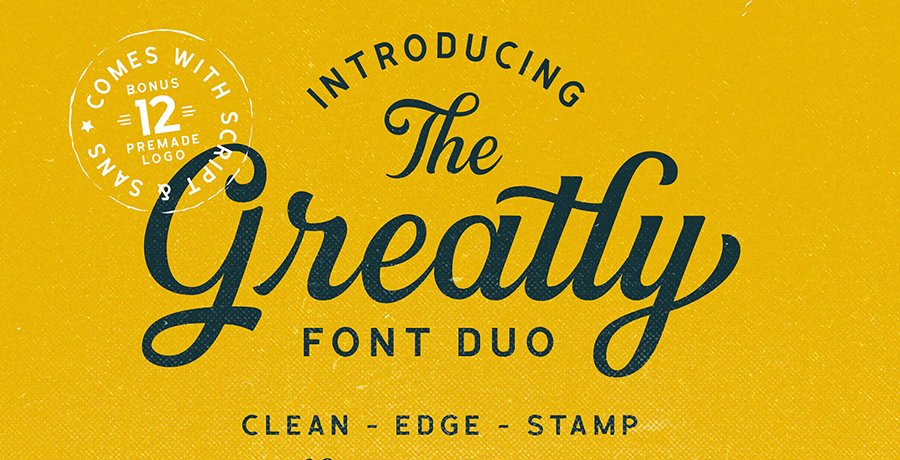 Price: $16.50
Third, in the cursive retro fonts, Large Font Duo is another excellent choice that I got to find for you. Having calligraphic typefaces in uppercase and lowercase, this font is ideal for creating amazing logos, video intros and outros, and you can even incorporate this retro font when designing a social creative for your company.
Belonging to Sans Serif family, this retro font is a perfect example of how you can invoke the vintage, cursive feeling in your creative work.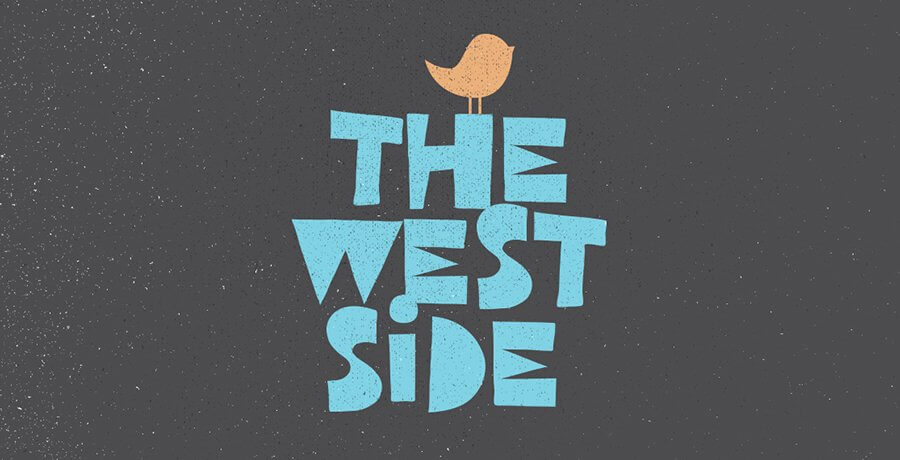 Price: FREE
Artimasa Studio brought the best anyone can have from 80s comic world with its The West Side retro font. The special thing about this font is that it includes various typefaces that further uplift your design with perfectly shaped glyphs and the measured font size and space. This font not just gives you a fantastic feel but also offers you more ground to experiment with your typographic designs, too.
Select and incorporate this font if your search includes free retro fonts with comic elements in them.
Price: $16.50
Arizona is literally one of those premium retro fonts that can be used in various design projects. Belonging to Sans Serif family, this font is an interesting contribution by Byulyayika that is known to contribute some mind-blowing retro fonts to the designer community.
From wedding cards to logo designs and presentations, this font can work like magic with any of your designs. Just buy it, extract the files and start creating eye-catching designs for your creative projects.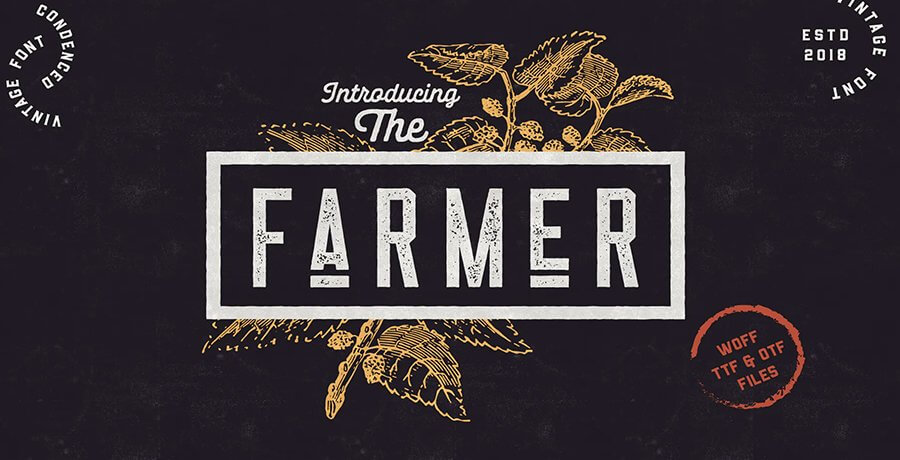 Price: $16.50
If your search includes the premium retro fonts with all caps typefaces, I'd suggest you to consider purchasing The Farmer.
Why?
Because The Farmer is an ideal option for logos that demand a strong feel to make the branding effortless and striking on the viewer. Plus, there are 3 different typefaces, Regular, Bold, and Rounded, that make your design pop out and prominent in comparison to your competitors that have a less influencing brand logo.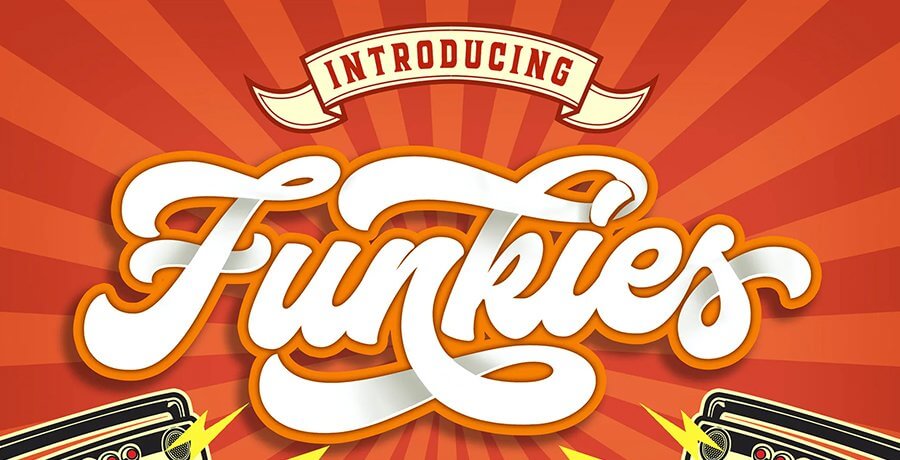 Price: $16.50
This one's especially included for those creative minds that are working on a project that demands a funky feel. As the name implies, Funkies Bold Script Font is one of the best premium retro fonts that revive the era of music from early 80s. Designed by Blankids STD, this font is an ideal choice for creating music posters, comic book covers and anything that looks great with a funky feel.
Buy it, extract and enjoy creating awesome artworks using its multiple versions that further add an amazing touch to your designs.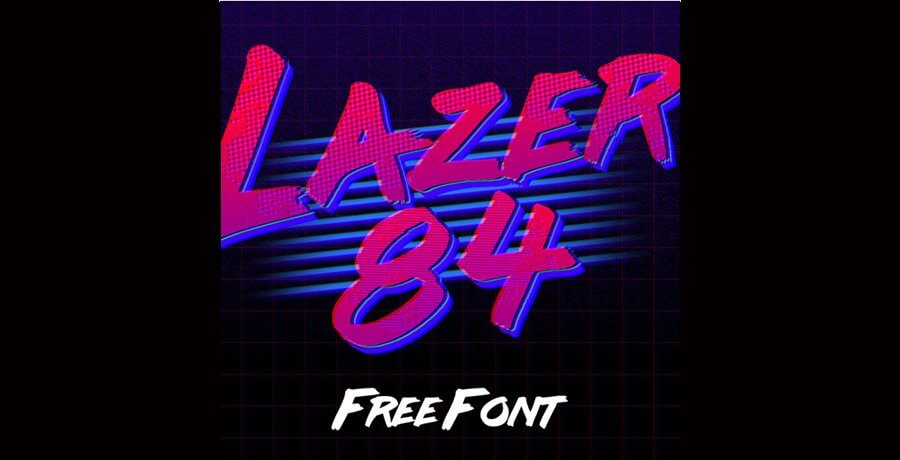 Price: FREE
Are you working on a design that demands to have the same 80s vibes? Try Laser84, an amazing contribution by Juan Hodgson, that provides you just exactly the identical retro feel.
Create vintage ad-like feeling in your designs and revive the old, nostalgic experience in your project via this beautifully created, one of the best, free retro fonts. Lazer84 is an awesome choice for creating light but vintage designs for a multitude of creative projects.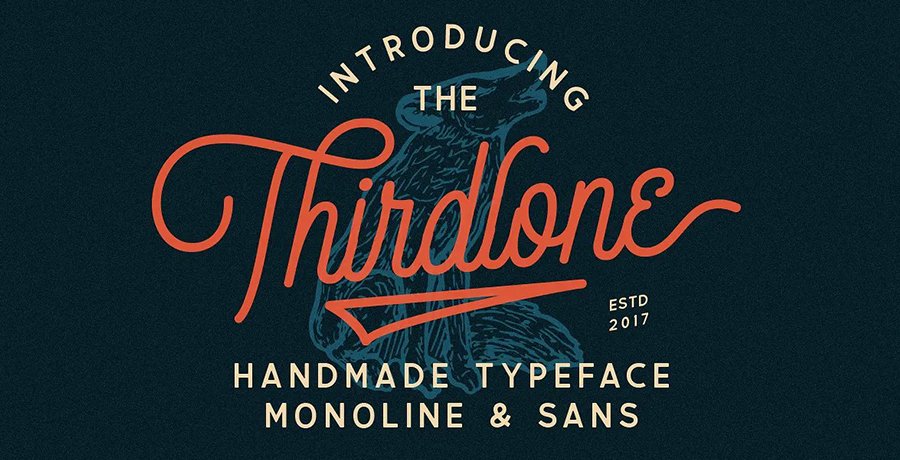 Price: $16.50
Thirdlone is a fantastic addition to the premium retro fonts that I liked due to its versatile application in design work. The reason for adding Thirdlone into this handy retro font list is to offer you something that can make your logos distinctive and your designs flawless.
This font is basically an ideal selection for creating book covers, record label logos and social media creatives for making your branding appealing and responsive. Plus, this font is ideal for designing T-Shirts and various other merch for promotional activities of your brand, too.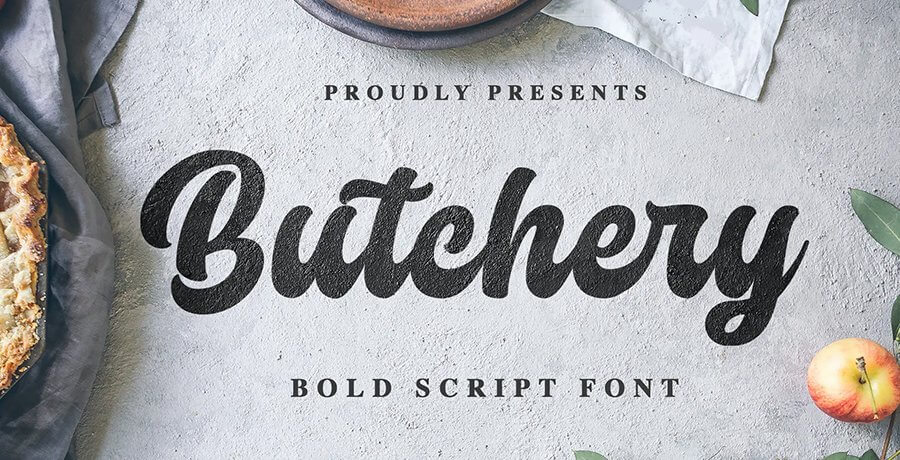 Price: $16.50
This one's a literal design treat for food bloggers and designers with food-based design projects. Carnage is one of the perfect retro fonts that can make your menus, your logo and even your brochures look flawless with its perfect typeface design.
Carnage has given the key attraction element that makes your creatives look distinctive and appealing to the viewer (with empty stomach). It can invoke the hunger and double the appetite that ultimately helps your brand in gaining more sales for the restaurant.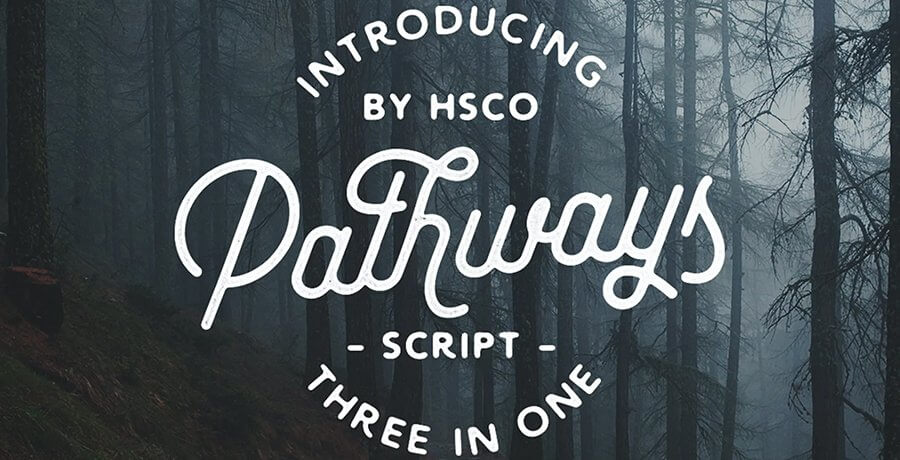 Price: $16.50
As you're seeking fantastic premium retro fonts, allow me to suggest a semi-cursive, multi-style font that gives your designs a new feel. Paths is a wonderful choice for giving your designs such nostalgic feel that can grab anyone's attention and offers your project the perfect attributes for a soothing experience, too.
There are 3 different versions of Paths that you can incorporate in your design or use this retro font with other fonts for achieving the creative objectives of the project.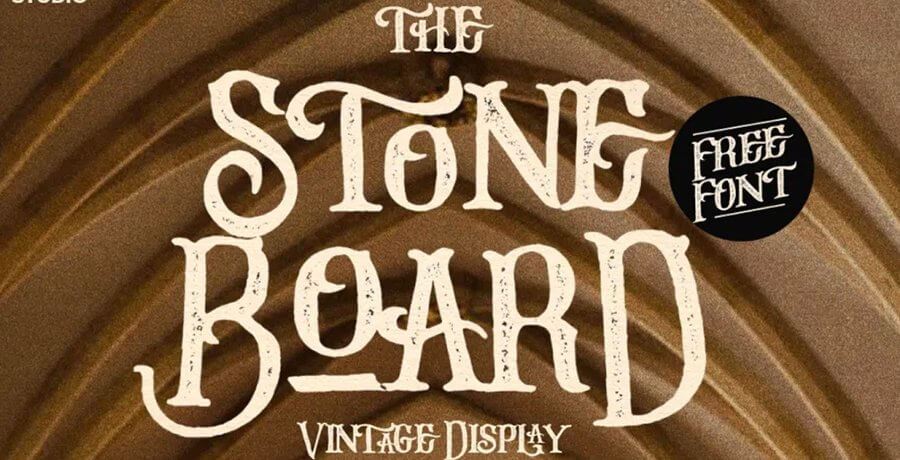 Price: FREE
The Stone Board brings a new dimension of freshness in the design and gives your creative work an edge in comparison to your competitors. One of the finest, free retro fonts, this can be the right choice if your design work involves having a vintage touch in it.
Then, the versatile range of application is what caught my attention while rating this font for the inclusion in the free retro fonts list. This font is ideal for posters, book covers and anything that involves visuals and words.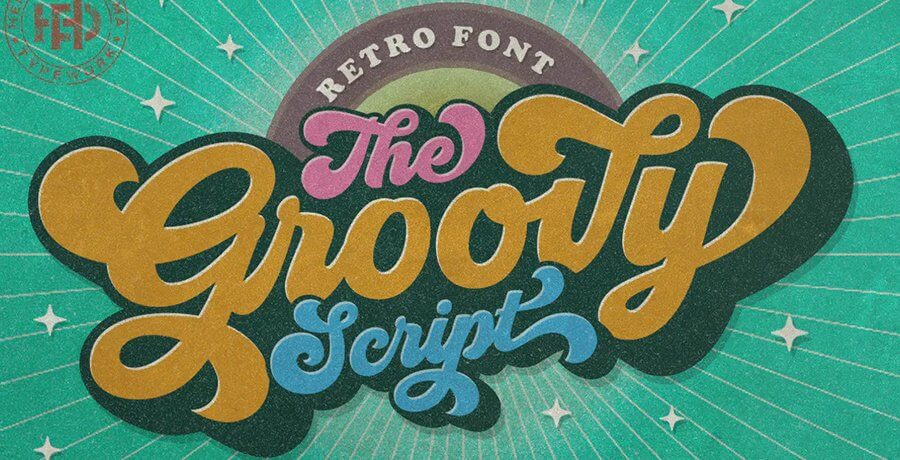 Price: $16.50
If you're looking for a font that is identical but better than Funkies, I suggest you to consider buying Groovy Script Font that offers amazing experience with its literally groovy typefaces.
You'll develop an instant connection with this font if you're an Elvis fan and following the trend in music posters from 60s. And if you want to revive that same feeling as most successful vintage music posters or record label logos have, Groovy is a perfect option for your design work.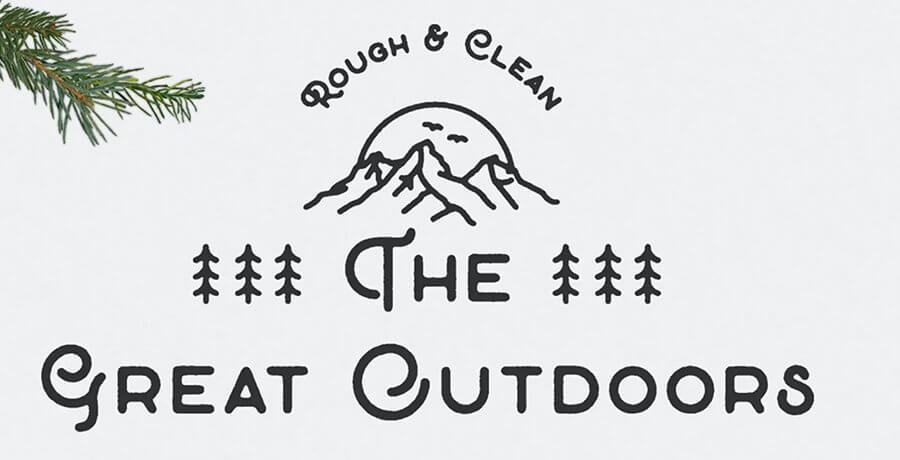 Price: $16.50
Using premium retro fonts also helps you in creating the amazing video intros and outros especially if you're working on a tourism-based design project. I recommend you to purchase The Great Outdoors designed by Hustle Supply Co. for two main reasons.
Firstly, it gives you an amazing feel for travel related marketing collaterals including the logo, the posters, and the brochures etc. And secondly, the typeface is identical to pen-like writing that adds handwritten effect in your design work if you opt for The Great Outdoors.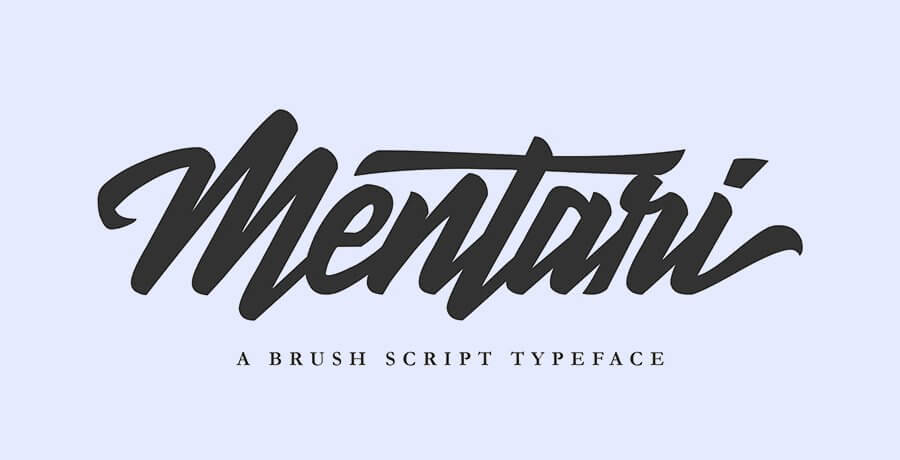 Price: $16.50
Speaking of pen-like effects, Mentari is one of the premium retro fonts that offer you beautiful experience. The way Mentari has been designed exactly gives you a feel that its handwritten message in front of your design.
So, if you're seeking to add a wow factor in your creative project, Mentari is the perfect option. You can incorporate this font into a myriad of design works such as logos, posters, book covers and even the merch design.
Price: FREE
If you're seeking one of the best free retro fonts that have cursive effects, I suggest you to consider downloading Streetwear by Artimasa Studio that has several beautiful retro font contributions.
This font is a complete package when it comes to designing a plethora of different branding related creatives such as logos, posters, brochures etc. The best part about Streetwear is that it supports various formats such as OTF, TTF, and WOFF.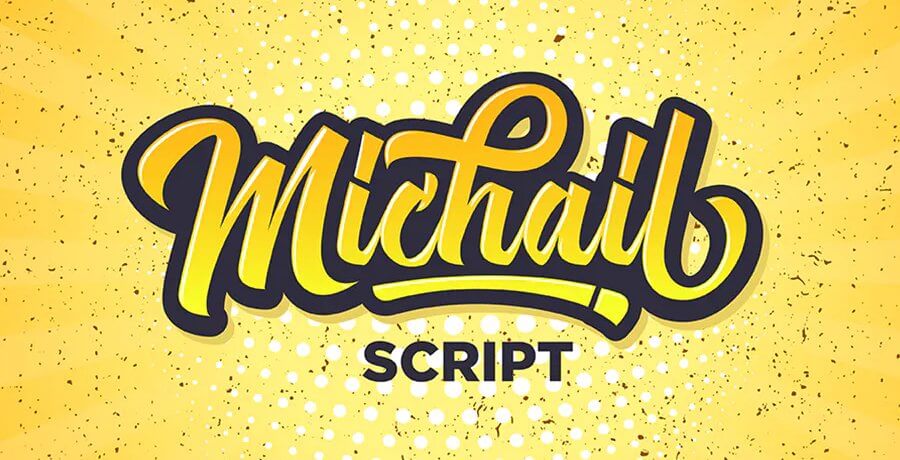 Price: $16.50
Just like Groovy, Funkies, and Streetwear, I've another beautiful font to recommend in this list of premium retro fonts. Consider using Michail Script font that has a distinct feel, when used in the design, can make a visible different in the overall feel of your project.
From logos to merch and various marketing collateral, this font is a perfect choice for various design ventures for all creative beings. Use it and you'll have unlimited creative possibilities for making better designs with Michail Script font.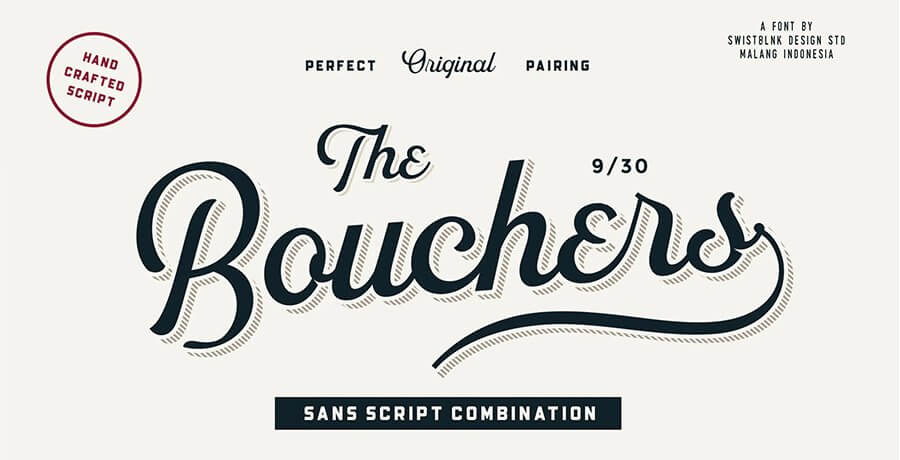 Price: $16.50
In case you're seeking more premium retro fonts, I implore you to give Bouchers a thought.
There is a reason for recommending this retro font!
This gives a true sense of 70s High School Musical feel along with such calligraphic strokes that provide you an elegant feel. Plus, there are several features such as different accents, uppercase and lowercase and various ligatures that further enhance the beauty of your design work.
Price: $16.50
If you're looking for an all-rounder retro font for various design projects, I've one ideal option in my premium retro fonts list.
Consider using Ramdone, a font that serves to different design needs with its vintage feel and attractive typeface approach. Similar to Groovy and Funkies, Ramdone also has 60s vibes that would definitely make your work stand out in competition.
Price: FREE
Designing a game logo and have no idea what font to select?
Why don't you go old school and use a universal approach that big wigs like Nintendo used? I suggest you to download Sago, one of the best free retro fonts, that can help you achieve the desired design goal. Plus, it offers you various font styles that can help you give the logo a new, and fresh, perspective.
Final Words
So, this was a little help from my side for making your retro fonts selection process easy and less time consuming. There are a plenty of premium and free retro fonts in this list but I personally liked Groovy, Thirdlone, and Herera that all have a distinct vibe.
I hope this list would help you in creating the best artworks and select the right retro fonts with ease. Keep creating eye catching design!
Disclosure: This content is reader supported, which means if you click on some of our links that we may earn a commission.