I'll be there for you….
So, pals! What does this line remind you of?
Of course, the series F.R.I.E.N.D.S – the one that occupies a distinctive place in our hearts. Not only it taught us the grey reality of dead-end jobs, consequences of taking stupid decisions, but it also gave us a clue about co-branding.
Perhaps, you have missed it, but nothing escapes my eyes.
Do you remember "Rachel Green," the true fashionista for the 90s clan?
She wore Ralph Lauren for one of the seasons and was shown as a brand's fictional employee.
The partnership of F.R.I.E.N.D.S with Ralph Lauren was the first one that taught me so much about co-branding. The collaboration turned out to be a major hit, and Ralph Lauren's collection became the most sought after at that time.
From there, I started understanding the concept of co-branding in-depth.
Understand co-branding this way – two sharks joining hands to settle their one combined territory.
Co-branding is all about merging the synergy of two – making one product or service that benefits both brands.
It's entirely possible, right now, you have a dozen questions in mind about co-branding. Hold on! You will understand everything in detail in the coming passages.
Hang tight! BIG PICTURE IS ON THE WAY…
Co-branding in a nutshell
Co-branding is like marriage. It only works when two companies are aligned and share the same values. It's never the "one stay in the limelight, and the other one stays out of it" thing. Two brands have to share the same synergy to get positive results.
In co-branding, two brands come together and highlight each other's assets. They extend the reach of their brand, gain more visibility and acquire more customers.
The massive advantage of co-branding is that expenditures get divided. When the cost gets split, they don't feel burdened. The ROI always turns out to be promising as they get more room for searching new ideas and coming up with great opportunities.
Here, the most critical element is to choose a partner that gels well with you and agree to work towards a common goal.
Today, you will read some of the most successful co-branding examples. This will answer your questions related to why it is crucial for brands.
Let's get started!

Red Bull married GoPro
Name it the marriage that captured the attention of millions!
To me, it's pretty clear that Red Bull doesn't only give you wings, and the smartest Go Pro isn't all about selling the portable cameras. They are more than that…
These two action-packed lifestyle brands work closely to make their partnership the talk for the centuries. Go Pro brings all the athletes and adventurers on one land, provide the tools and ask them to capture action videos, stunts, and races while Red Bull becomes its backbone and sponsor those events.
You must be aware of how Red Bull and Go Pro work together. They have done several events and projects together. Talk about the biggest collaboration of history, I can't forget mentioning Stratos here.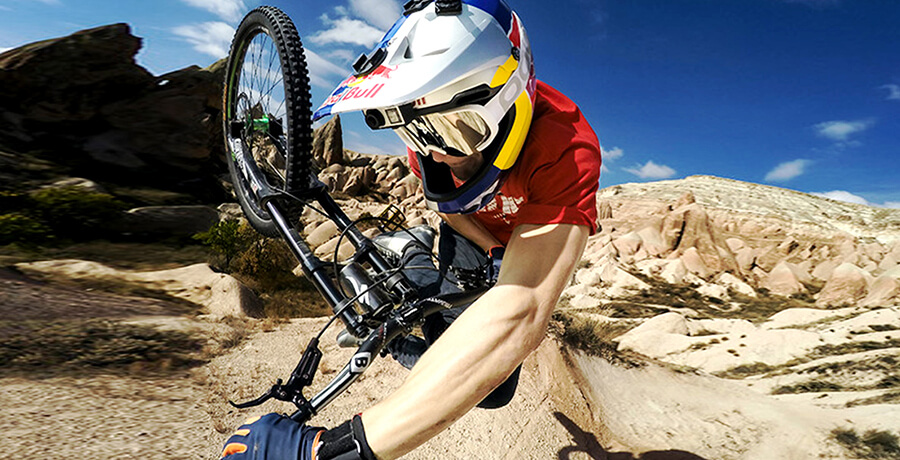 Do you remember Felix Baumgartner jumping from a space pod?
That stunt almost made me feel like my heart has come to my throat…It was DEADLY!
When he jumped from the space pod, it was more than 24 miles above the land – the Go Pro was strapped to this person.
Felix made the world record that day yet gave the message of boundless human potential – strengthened the image of both brands too. Go Pro and Red Bull.
Their combined synergy worked all the way positive for them. Hence, they experienced immense growth.
After the Stratos, the first line I uttered was "Such a WHALE of co-branding."
Apple & MasterCard – the coolest co-branding
Apple & MasterCard both have touched, feel and tasted the greatest level of stardom.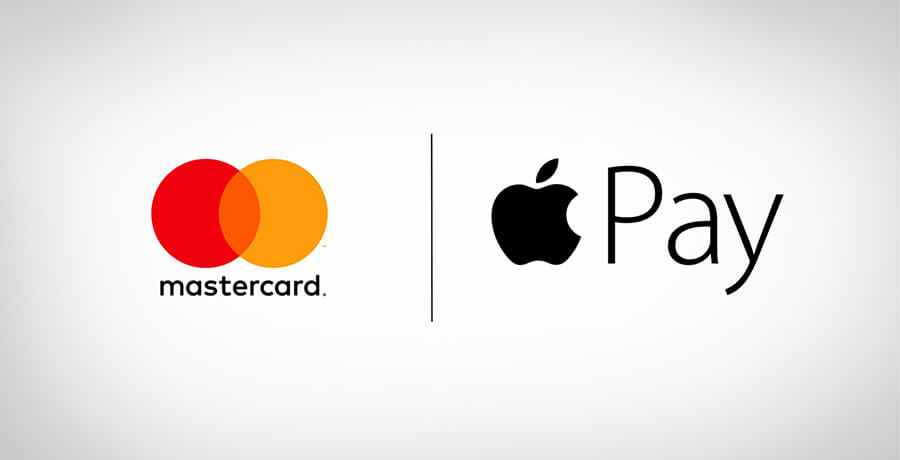 If you are a loyal Apple bee, you can't forget the time when Apple launched the "Apple Pay" app. The app made it easier for people to perform the transactions. Apple Pay eliminated the need for having a physical card with them all the time – it allowed people to store the card data on the phone. This way, they were free from the worry of keeping cards with them.
Though Apple is famous for not having any bugs, one bug kept Apple worried. The only way for this app to work was if the credit card companies show acceptance to integrate with Apple's introduced technology.
Mastercard got the first-mover advantage here. It allowed the users to store their card info on Apple pay. I was delighted to see that the brand didn't show any reluctance and evolved with time. Else it would have fallen in the bracket of myopia.
Brand's first focus should be on providing ease to the customers. That's exactly what Apple and Mastercard did. They evolved with time and brought comfort to people's life.
What else could be more amazing?
An interesting read for you: Are you looking to be the Buzz of the town? Brand differentiation is what you should know about
Yummilicious co-branding! Hershey's and Betty Crocker
People have a sweet tooth, but I feel like I have sweet teeth. Hehe
I am all about fantasizing about having dark chocolate cake topped with caramel and some macrons on top. Well, this is precisely how I feel when I am working late, and the hunger pain keeps knocking.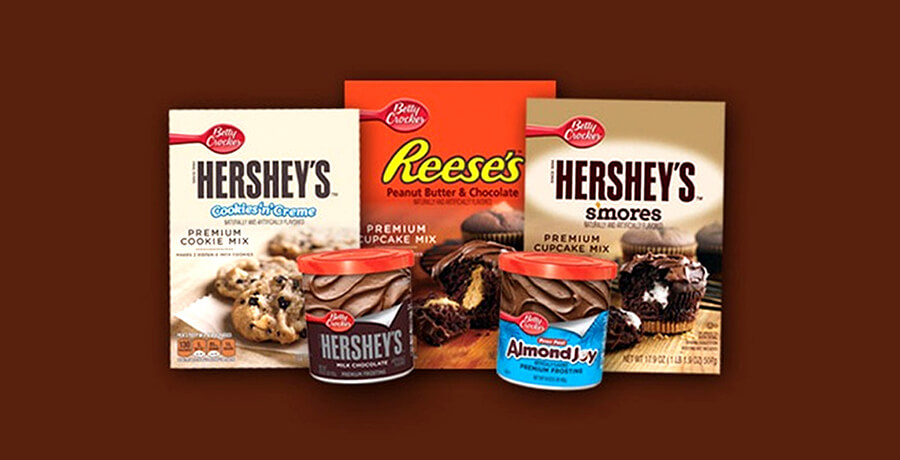 Jokes apart, it was such a delight to my eyes when I saw my two favorite brands Betty Crocker and Hershey's, joining hands to make the king of a desert. The partnership between Hershey's and Betty Crocker turned out to be not like others.
Betty's cake got a new twist of Hershey's divine chocolate, and people got to taste the flavor that instantly registered in their brains.
The partnership shares some relationship with infinity…saying it because the partnership is still alive. It is still there, and people like me love it the way they used to.
BMW & Louis Vuitton
Perhaps, in the corner of your mind, BMW & Louis Vuitton's partnership doesn't make sense because it is not like the usual combination of peanut butter and bread, Nachos and Salsa sauce, but still has something in common…
LUXURY.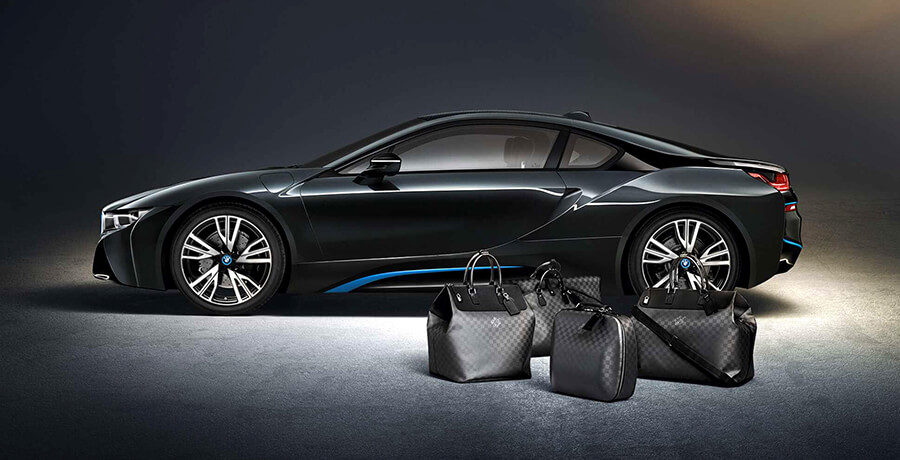 Look closely; you will see that both brands are in the business of travel, and they are all about luxury. These two brands are adored for the unparalleled craftsmanship.
The co-branding campaign that won millions of hearts was the launch of the BMW i8. BMW made a sports car BMWi8 and Louis Vuitton made an exclusive 4 piece set of suitcases that perfectly adjust in the rear parcel shelf of the car.
The price of the set was $20,000. But seeing the customer Louis targeted, the price was justified. It's not about the price only. The luggage was just of perfect size, and there were no loopholes in terms of its design. It gelled well with BMW's overall image.
The collaboration was one of its like, and according to the head of special orders at LV, the craftsmen thoroughly enjoyed the special project. As per him, it was the perfect expression of the art of travel
Personalization personified – Levi's & Pinterest
The digital hawk "Pinterest" that keeps millennials and Gen Z on their tows joined hands with Levi's to create a major FOMO.
It is a known fact that people head to Pinterest to get major style inspiration. Levi's took advantage of the digital landscape and joined hands with Pinterest.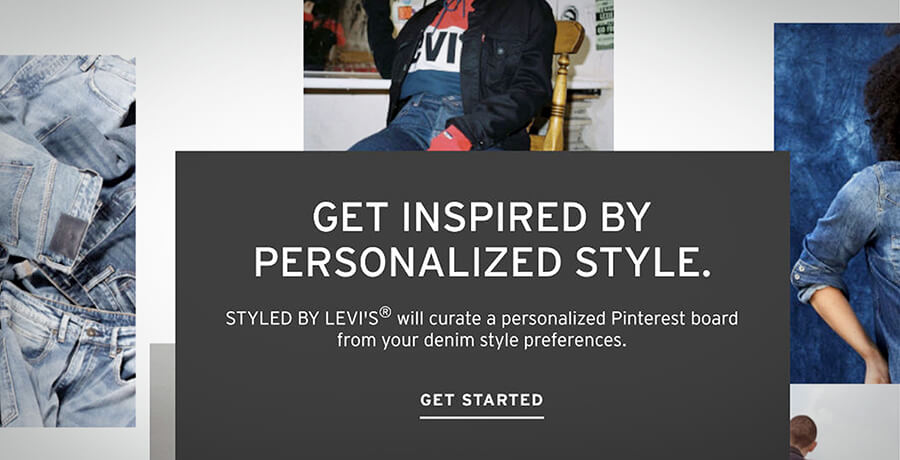 They both partnered together to create a personal style tool. The styling tool first understands the user's taste then generates a custom inspiration board for them. The collaboration was named "Styled by Levi's" the feature is still available on a microsite. Here, users need to select the gender and the five product images that touch their hearts. Then they are advised to log into the Pinterest accounts to receive the customized shoppable boards. The feature works regardless of people being logged in to their accounts or not.
It's not for the very first time Pinterest has done something like this. It has partnered with many brands, but this was quite uncanny. Amid all the series of brand partnerships, Pinterest and Levi's is still remembered to date, and people are still crazy about it the way they were.
You should also read: How Design Empowers Brand Storytelling?
The awesomeness of two "A's" – Amazon & American Express
Kudos to the merger that brought so much ease to people's lives!
Amazon – established by the king of ecommerce, "Jeff Bezos" and American Express –provides an ease to businesses with its credit card services joined hands to help businesses grow.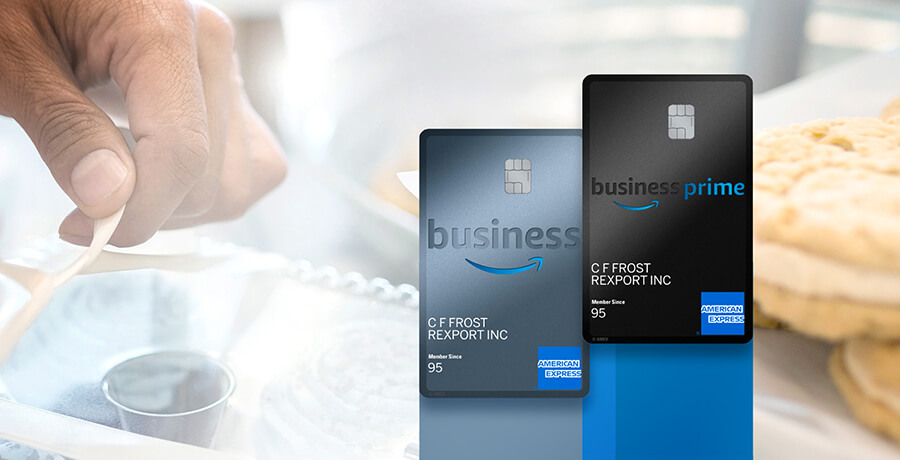 Amazon is on the constant hunt for ways to improve the way small businesses function on its platform. It partnered with American Express for a special co-branded card. The unique feature of the card is that it doesn't only facilitate users to buy goods and services but has more in store. The card offers accurate insights into the consumer's purchasing activity.
The move didn't only help businesses but also build the customer's trust in their services.
Still, Chirping the same co-branding song?
I am sure you are saying out loud in the head that I am only mentioning the examples but not telling you if you should go for co-branding or not.
Put your cells at ease, now you will read about the benefits of co-branding and why it should be your pick.
Hang tight!
Why should you go for co-branding?
I am not saying anything here, no airy-fairy wisdom. Let's dive into the facts straight.
Here it from Google:
Estée Lauder and the topmost U.S. retailer joined hands and created joint Google Ads in order to promote the retailer and Estee's fragrances; the result turned out to be 70% rise in the ad click share. 
If it doesn't sound massive to you, I don't know what will.
You have seen all the examples; now it's the time to unveil why you should go for co-branding:
Exploring Untapped Categories
Imagine that you partner with a brand that deals in a completely different market segment where you don't have any following or say, it's going to be really beneficial for your growth.
The untapped sector will get to know more about your business. Since the other brand known to them has joined hands with you, you will be seen as a trustworthy brand, and the audience will like to try your brand too.
You can say that it is more like word of mouth. We believe what we hear if we listen to it from the people we trust. Similarly, if a specific set of audience trusts the brand, and that brand advertises you in its segment, of course, you too will be seen and heard.
Lower Cost
When companies think of trying something new, or let me put it this way, when they think of introducing something unique to the market, a lot goes into the R&D of the whole thing.
If you are to bear the expenses all alone, you will think thrice. But if there is someone you can share your expenses with, it will lower your cost. The cost split is one of the significant advantages of co=-branding
Risk Gets Divided
Before launching anything to the market, you first do all the market research. But still, you stay unsure of whether your strategy will work or not. It's like knowing that you have your kayak but not sure if it will reach the shore or will sink.
When you have the other party with you to share the risk, you get reassurance. You have the peace at the back of your mind that your partner is there to share the risk, and you are not all alone. You make a better contingency plan, yet there is less risk involved when two brains work towards a common goal.
More Revenue
When the set of two audiences combine, the results always multiply. Your brand's audience and the partner brand's audience will shop for that product. Of course, this will help you generate more revenue.
Image Enhancement
If you partner with a well-known brand, your image will get enhanced. Because of that brand, people will start recognizing you more. You can say that you, too, will start coming into the big picture.
Another important read for you: Do you need a huge budget for branding?
Summing Up
I think that's all for now on co-branding. If I were to write a book on co-branding, it would be on 1000 pages. Not exaggerating anything, but I am highly impressed by the way co-branding works. 
The perks of co-branding are limitless; it is your call how you want to use them. Before partnering with a brand, make sure that the brand's synergy is aligned with yours and you two work towards the same goal.
I hope this blog has answered many of your questions. Excited to know what you feel about co-branding. Do you think you should try it in 2021? Share your thoughts in the comment section.