Did you know? An average graphic designer in the US makes $25.05 per hour, which sounds like a feasible rate for many of us.
How do designers make that money?
And how do people find designers for custom contracts?
Today we'll be talking about 99Designs and similar platforms where graphic designers and clients find each other. But first, let's talk about the nature of these types of jobs and gigs.
21% of graphic designers are self-employed workers in the US. What does that mean?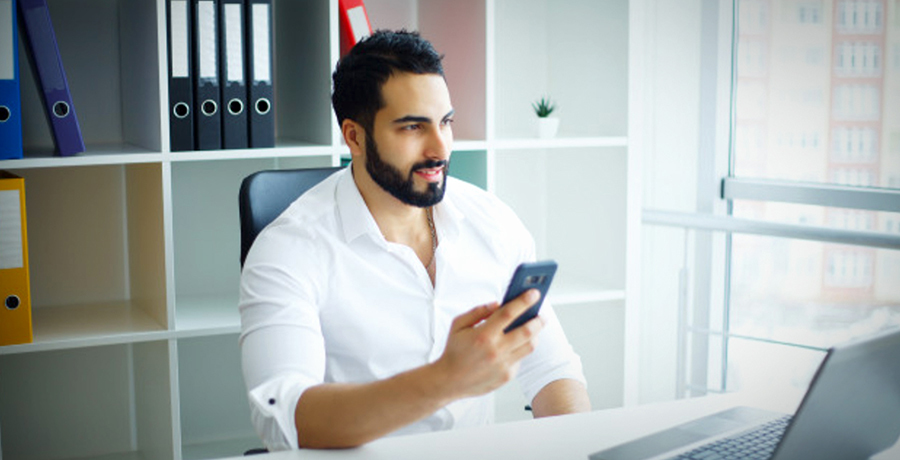 To simply put, these graphic designers either have their own businesses, or they are freelancers. They are independent in their work, and most of the time, they have no boss.
Sounds like a utopic dream doesn't it? While it may not be as dreamy as it sounds, it certainly has perks of its own.
So what does it mean to have no boss?
It means there will be no intermediaries between the original graphic designers and the clients. This often turns out favorable for both parties.
For reasons such as no heavy commission margins, lower chances of miscommunication, and a better level of negotiation, many graphic designers and clients alike, prefer freelance markets and self-employment.
Some design companies outsource freelance designers too. This happens when there's an overload on their existing workforce.
Outsourcing is also a great option for those who have clients or parts of projects that require skills beyond their current area of expertise.
The nature and flexibility of such jobs allow a considerable amount of liberty for both parties. It is often the fairest trade one can have.
You get paid for the amount of work you do, or the number of hours you spend. As a designer, you're not bound to one prospect.
As an employer, you're not reliant on one resource only or spending the entire budget for the month on one employee irrespective of the quality or quantity of work they deliver.
That's why designers find themselves trying multiple freelancing platforms to start and maintain their careers. And a great number of clients use these same sites to get their work done.
However, each site operates differently and targets different niches among designers and employers. 99Designs is one such platform.
What Is 99Designs?
99Designs is a website that engages a community of designers with prospects looking for design services.
It offers a range of designing services including web designing, logo designing, brochures, package designs, and more.
It provides newbies, unemployed designers, and freelancers with an opportunity to step into the market and kick-start their careers. They gain experience, build portfolios, and sometimes, make money as well.
That increases their visibility. Designers are ranked according to the number of contests won, one-on-one projects delivered, how fast they respond, and testimonials or reviews.
What You Can Find On 99 Designs
99 Designs hosts a community of designers that can:
Design websites and apps
Build logos and brand identity
Make advertisement materials
Design apparels and merchandise
Create illustrations and graphics
Design packaging material
Create designs for books and magazines
And it also consists of prospects that are:
Agencies looking to maintain their workflow
Businesses looking for design services to meet their goals
Publishers and Authors
Ecommerce Stores And Websites
IT companies
Manufacturers
99Designs offers premiums and commission-based services to both designers and businesses. It's free to set up your profile and participate in contests though.
How Does It Work?
99 Designs have a set of features that enable both, employers and designers to get what they're looking for.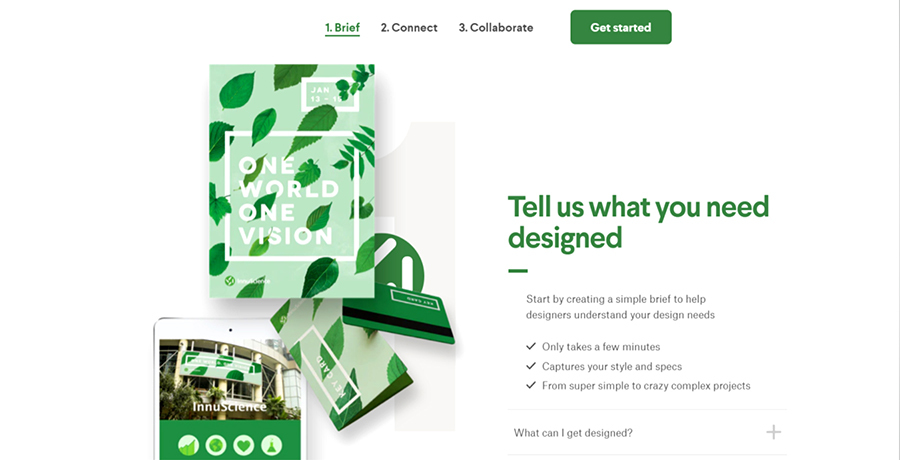 Knowing how they work is essential to determining whether it will be a fruitful endeavor to use it or not. Let's discuss how it works for both parties.
For Designers
If you are a designer, here's the process you will be going through on 99Designs to get clients or earn money.
Register yourself as a designer.
Enter your information.
Set up the Profile.
Make your portfolio.
Participate in contests.
Respond to prospects reaching out for one-on-one projects.
So what happens when you participate in contests? And how do you get one-on-one projects? Let's find out.
Contests
Contests are competitions run by potential clients. They post their projects with a brief that outlines their requirements and taste along with the prize they are offering.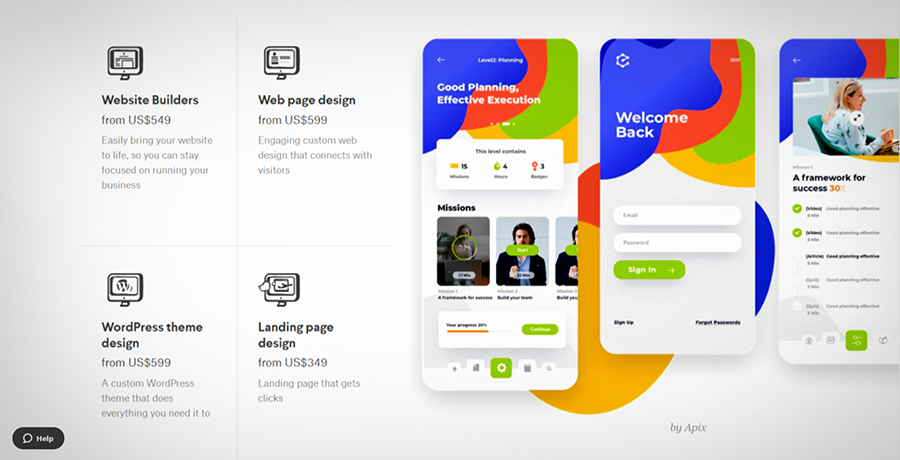 Designers who choose to participate use their creativity to meet the stated requirements, and submit their work in the contest.
The client reviews all of the submitted projects to select the one they like best. The winner gets the prize money.
The design is added to the winner's portfolio if the contest is not private. And it adds to the number of contests won on your profile even if it's private.
Additionally, the client who runs the contest may even leave a testimonial on your profile after picking your design if you encourage them to.
Types Of Contests On 99Designs
There are many types of contests on 99 Designs. Each has its benefits and drawbacks for designers as well as clients.
The open contest allows all the designs to be seen by everyone on the platform including the participants. You can take inspiration from other designers, or just get to know what others are doing.
It can help you make your project stand out. But it also means that your designs can be seen by other designers, and perhaps even copied, tweaked, and used again.
That can mean a client can pick a copy of your design over your own and award the copy-cat with the prize. Now that's a bummer.
There's another type of contest called the blind contest. This one ensures no participant can see other designs, much less copy them.
It is a safer bet if you know what you are doing, but you won't be able to see where you stand in comparison to other designers, and you won't be able to take inspiration from any other design.
If you don't understand a requirement or a certain point in the brief, there's no way of knowing what the client means if you can't see the work of other designers.
Some contests are completely private, meaning, not only are the designs hidden during the contests from participants, but they're inaccessible to everyone, and won't appear in your portfolio. But, they will add to the number of contests won on your profile.

Some contests don't guarantee payment. That means, if the client doesn't like any of the pieces in the contest, they don't need to pick a piece and release the payment.
In this case, there's a chance that you may not be awarded any payment even if you're the winner or have the best design compared to all other participants.
That is a risky bet; however, if such contests happen to be open, you have a great deal of insight to fetch by looking at the designs clients were actually satisfied with.
This helps you know what certain types of clients genuinely look for in a design. You can tailor your practices according to that if you know your niche.
A comparatively safer contest type is the guaranteed one. If you happen to stumble upon that one, know that the client in this case is bound to select a winner and award the prize.
So clients can't just close this contest and walk away without spending a penny on the hard work of designers.
One-on-one Projects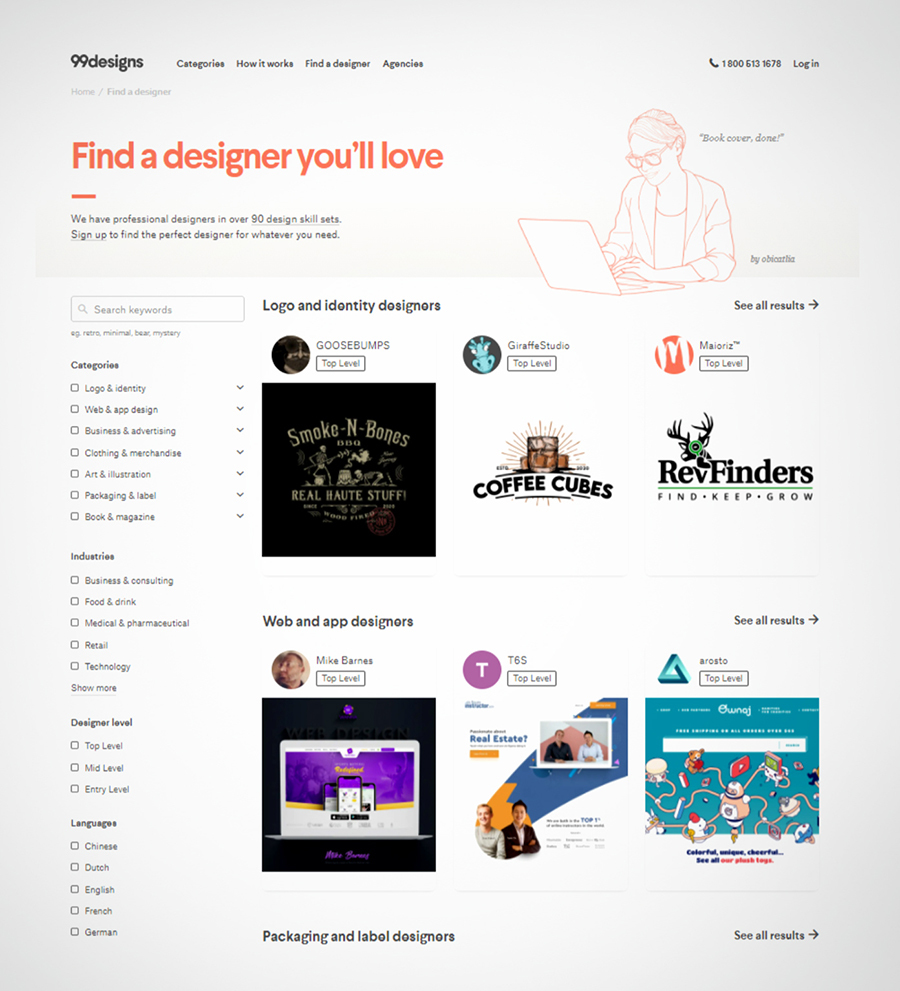 When your profile gains visibility on 99Designs for contributing to the platform, the clients who find your work and style appealing will likely reach you out directly.
While they may or may not grant you a project, it is worth noting that getting leads is good for future growth in the career.
If you manage to please them enough, they may as well leave positive feedback in the testimonials. And they might refer you to their connections too.
Another way you get one-on-one projects is through contests. Some clients often look for talent in the contests and hire the ones they like for long-term or upcoming projects.
If you manage to ace a few contests, don't be surprised when a couple of those clients message you for one-on-one projects or a long-term deal.
The client sticks around when they get comfortable with you. Especially because they don't have to explain things and polish a person according to their needs all over again. That saves them time and hassle.
So once a client lands in your inbox, seize the opportunity to make them a long-term or recurring customer.
For Clients And Employers
If you're an employer, agency, or a client looking for design services on 99 Designs, it is worth noting that things are designed to work in your favor on 99 Designs.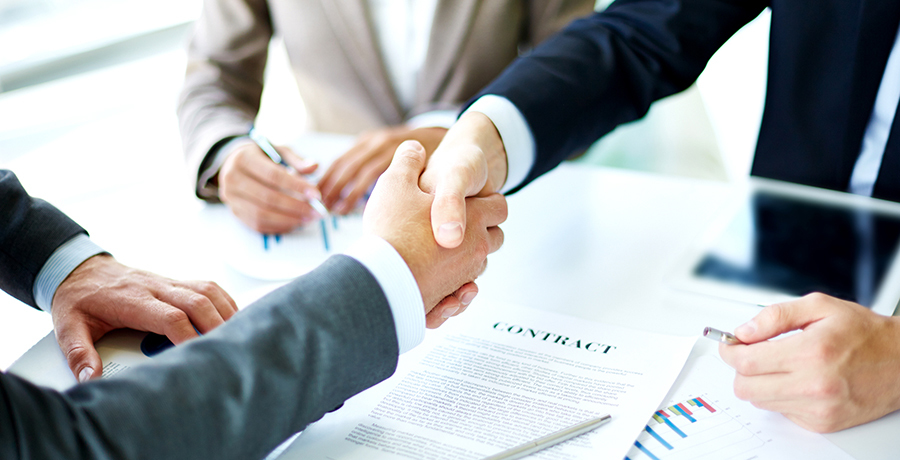 You can run different types of contests, and if you happen to come across a designer that meets your needs perfectly or sits well with your type of work, you can opt for one-on-one projects.
At the end of the day, it all comes down to whether the designers you want are interested in working with you or not. A lot of it is determined by how you use 99 Designs.
So let's dive into ways you can get design services through 99Designs.
Contests
You can run design contests and have a variety of concepts or designs to choose from. There are different ways you can tailor the outcome of a contest to your liking.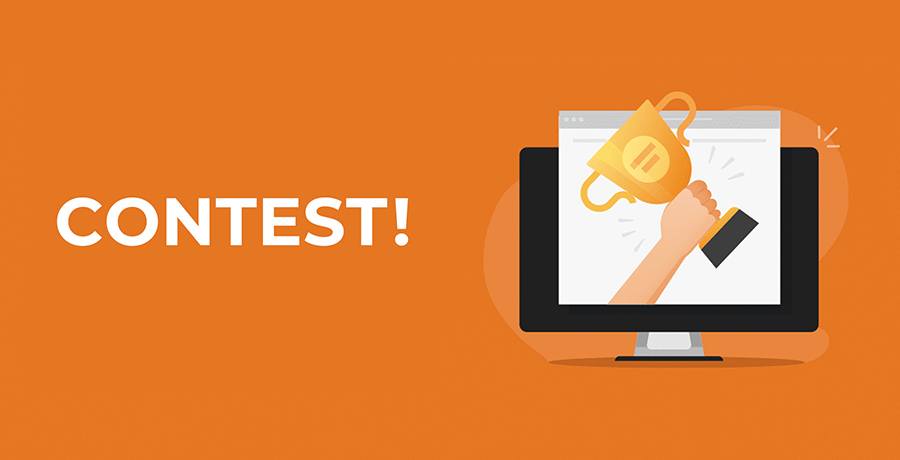 One way you can do that is by mentioning your requirements in your brief as clearly as possible. Another way is by choosing the right type of contest.
Types Of Contests
If you're one of those who do not want to risk your money on a contest you can't be so sure about, you can run a non-guaranteed contest.
In this type of contest, you don't promise a reward for a winner. If you don't like any of the submissions, you can simply reject all without losing a penny.
But if you want to attract a massive pool of designers including skilled and experienced individuals, guaranteeing a reward will likely get you there.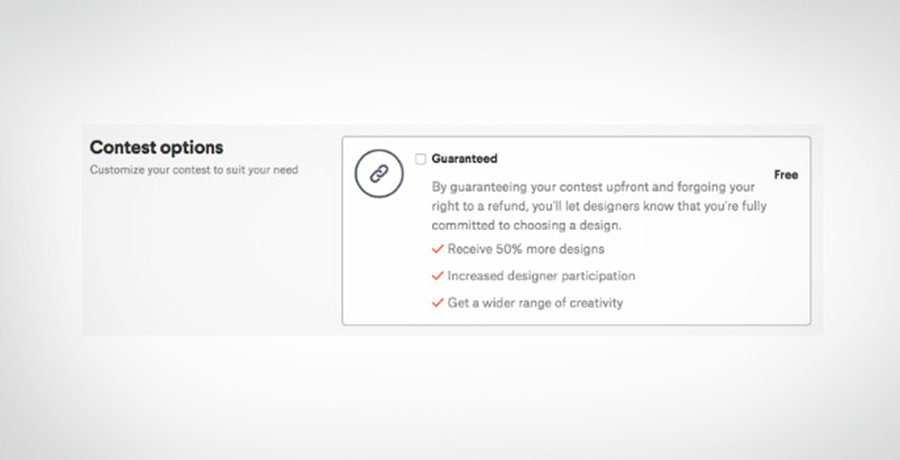 People who are confident about their skillsets are less likely to participate in contests that don't promise anything. Most likely because they already have many promising projects they would rather take.
Another thing you can tailor about your contests is whether they'll be open, blind, or private. All of these features have their pros and cons.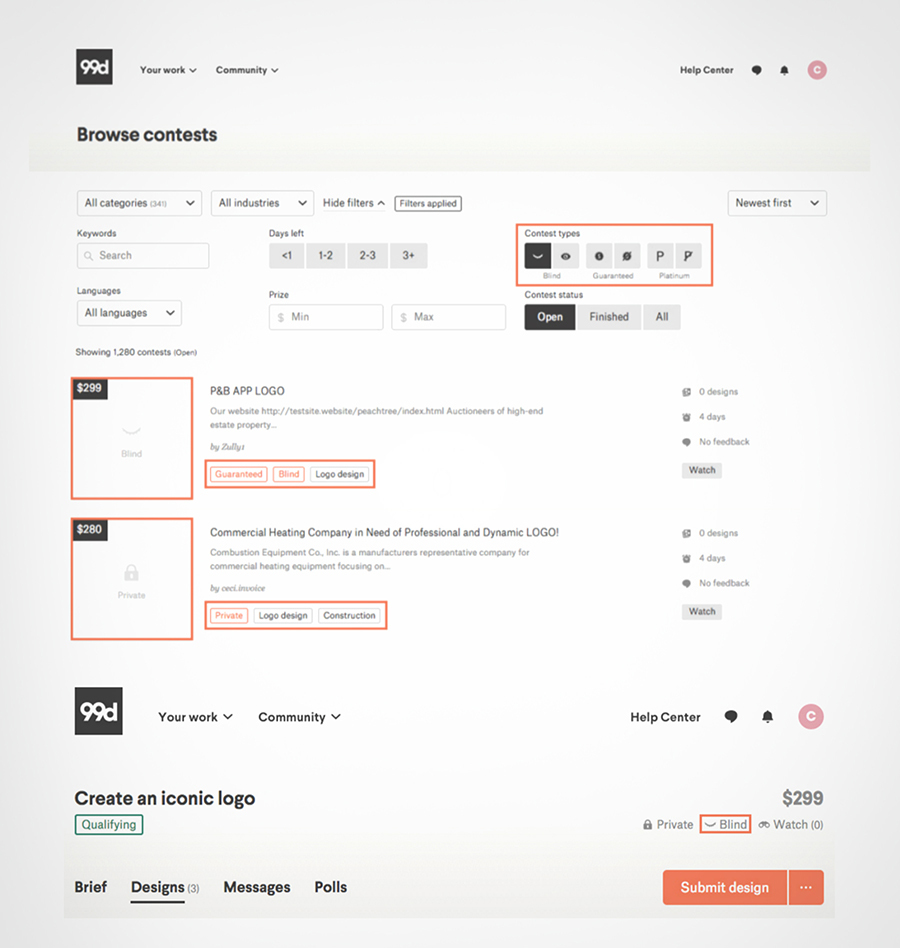 In an open contest, anyone and everyone can see designs submitted by all the participants. The designers can see other designs and get ideas.
One drawback of this sort of contest is that many designs are likely to be similar. Designers may copy each other's work and submit it with slight modifications.
You may come across recurring themes, ideas, and elements of design. A lot of designers with unique ideas may hold back, thinking they're set in the wrong direction when countless others have something in common.
But if you're looking to have finer versions of similar concepts, open contests will come in handy because a lot of designers will refine the ideas of other designers, and recycle many design elements.
If you want each design to be unique and have its own concept, you can run a blind contest. That way, no designer can copy the work of another designer.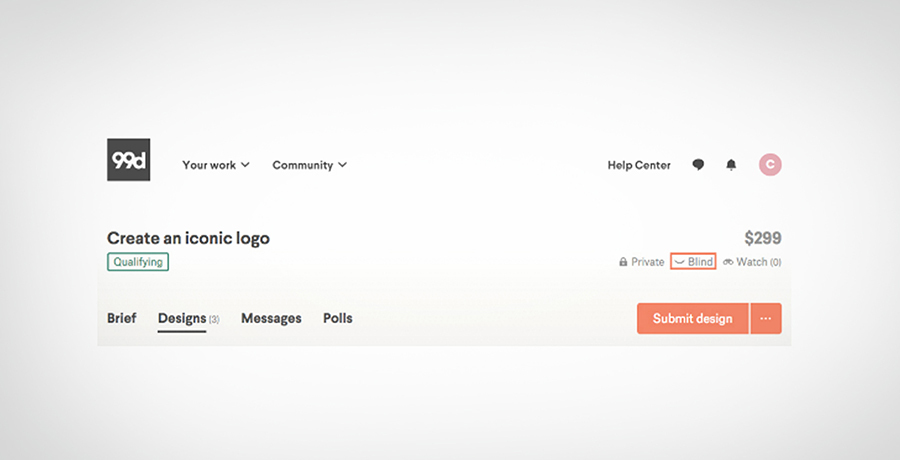 This will result in a myriad of ideas for your design. And when you like a concept but the design needs a little tweaking, you can always send feedback to the winner and ask for alterations before releasing the payment.
Private contests help you keep your ideas secret so no other brand tries to copy you before you've gotten the copyrights to your design. Not even the designer can display the design used in a private contest.
When you maintain secrecy, many designers looking to enhance their portfolios may feel discouraged.
To balance that out, you need to increase the prize money you're offering, or promise to leave testimonials for the winners.
Another way to get quality designers interested is to offer the opportunity or hope of a long-term relationship. If they see that they have a chance of scoring a series of one-on-one projects, they might give it a try.
One On One Project
There are times when you know exactly what you want, and what type of designers can give you that.
It could be that a winner from one of your contests holds the potential to deliver exactly what you're looking for.
Or maybe a certain participant keeps winning your contests, so you might as well just want to talk to them directly instead of running another contest.
You may as well come across an excellent profile while browsing, and a lot of their work matches your taste.
It could also be that you do not want to go through the hassle of judging and evaluating a huge pile of designs to choose the right one.
Sometimes, you'd rather you get to talk to one designer, get one type of design, and have it revised multiple times to meet perfection.
It is in such times that 99 Designs' option for you to reach out to any designer directly and assign them a project comes in handy.
Especially when you know certain types of quality designers that may not be interested in competing against many in a contest to get paid.
How 99Designs Can Be Good For You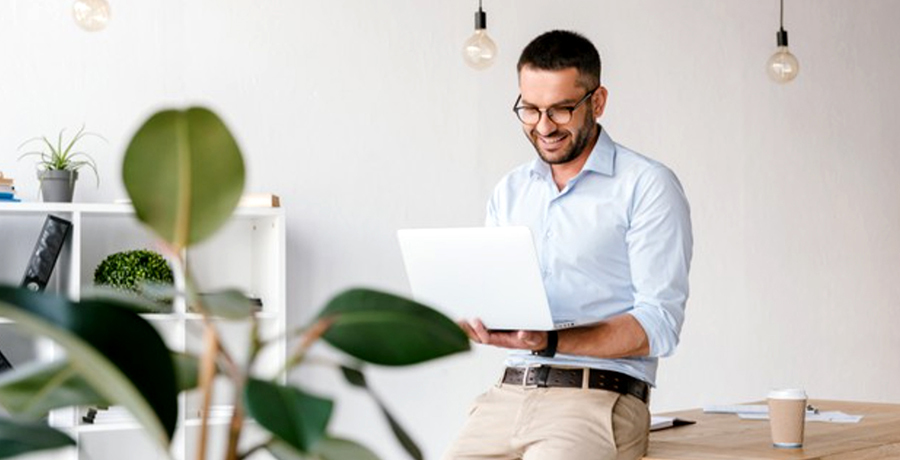 There are many advantages of using 99 Designs for both, Designers and Employers.  Let's talk about both one by one.
If You Are A Designer
Perks of being a designer on 99 Designs are:
You develop a strong profile and digital presence.
You get to build your portfolio.
You gain experience.
Opportunities to prove your talent in contests.
You can attract long-term clients if you perform well enough.
You get a chance to earn money.
You get to see the work of better designers and work alongside them.
A whole community of designers and prospects to interact with.
If You Are An Employer
When you're looking for design services on 99 Designs, odds are in your favor because:
You have a variety of options and their combinations result in endless possibilities.
You can get a lot of ideas by running contests.
You have risk free options too.
You only pay for what you like.
There's a large talent pool to hire from.
You can keep your design strategies secret by running private contests.
You can get completely unique ideas, and you can also have a contest for refining similar concepts.
You can go for one-on-one projects as soon as you find a designer that matches your taste.
The brief simplifies your explanation process so you don't have to repeat yourself.
You get to see countless design ideas for the payment of one.
It all sounds good, but there are quite a lot of drawbacks to using 99 Designs too. And how can you make an informed decision without knowing the disadvantages?
How 99Designs Can Be Bad For You
There are many ways 99 Designs can turn out to be a waste of time, energy, effort, and even money regardless of whether you're an employer or a designer on this platform.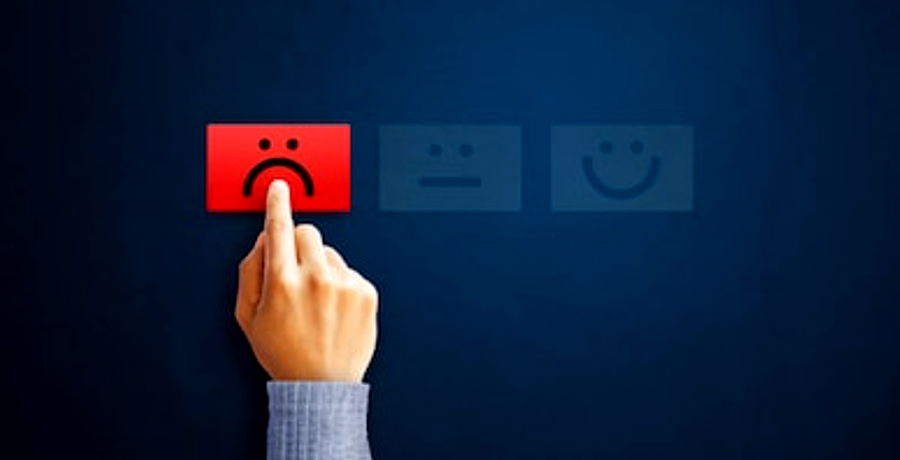 To get a better understanding, we'll talk about the cons of 99 Designs for both parties separately. So what's the problem for designers on 99 Designs?
If You Are A Designer
While 99 Deigns is a great platform to hone your skills, it isn't that great of an option if you're looking to earn a constant income or a good amount of money.
If you're an experienced designer with a good enough portfolio, you'll almost always be underpaid on 99 Designs.
This is because the contests you take part in may or may not get you the prize money. You will always be putting in more than what you receive.
You will likely land a greater number of well-paying clients on other platforms designed for skilled people to make money off of their services.
Many of the clients on 99 Designs come in looking for cheaper rates, and a great chunk of them go for one-on-one projects thinking it should cost less than contests, after all, they aren't flooded with designs of all sorts in a one-on-one project.
Apart from money, intellectual property protection is a real issue. There is a high risk of your designs being copied. Other designers can copy your ideas, and offer variations of your design for cheaper rates.
Some clients might as well show your designs to cheaper designers and create replicas. This can be frustrating since you don't get paid for your hard work, and you aren't given the due credit for your ideas.
Not to mention how much unpaid labor goes into achieving a good enough ranking or gaining any visibility on 99 Designs.
You can't add designs you've created somewhere else to your 99Designs portfolio. So your only option is to participate in contests if you want to build up your portfolio.
Because let's be real, who will assign a one-on-one paid project to a designer with an empty portfolio?
It may appear as if things are rigged in favor of employers on this platform, but let me assure you, it isn't that good for them either.
You may find it interesting: Why is a $10 Logo a piece of s**t?
If You Are An Employer
Considering how design-led companies have outperformed S&P Index, you might want to focus on quality over quantity.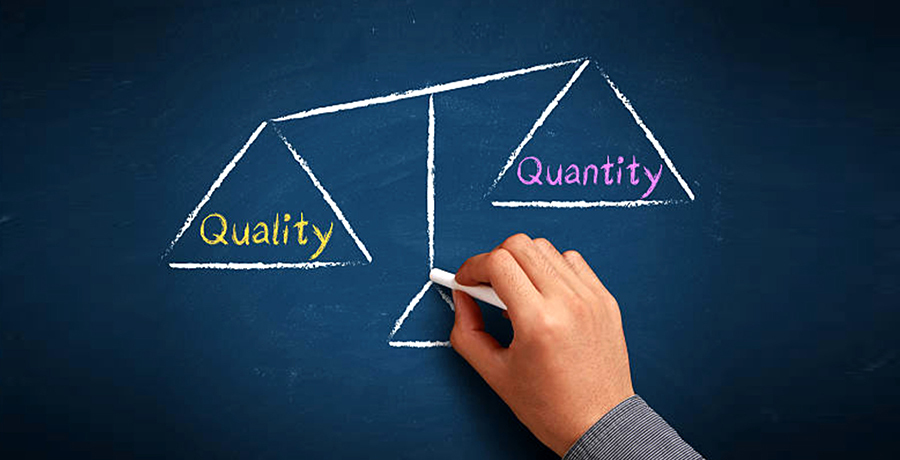 But quality designers with a good amount of experience in their fields are rarely found in contests competing to prove their worth.
Chances are the designers you want, already have a number of clients lined up, and a steady income. Participating in contests or investing time, energy, and labor in a 99 Designs profile may not be worth it for them.
A lot of them have the option to invest that amount of time into projects that guarantee payment to make a good sum of money right away.
99 Designs targets designers who're looking for opportunities to step into the market, not seasoned designers who have years of industry experience.
Many designers will work for you to gain experience, and while they may be very creative in their ideas, the industry standards and practical aspects of designing can sometimes turn out beyond their areas of expertise.
When running contests, you will have to go through tons of designs to find the one that matches your aims perfectly. And what's even the point if the quality you require is not on the platform, to begin with?
While having a choice is great, your brief has no room for individualized directions. And everyone has a different way of looking at things.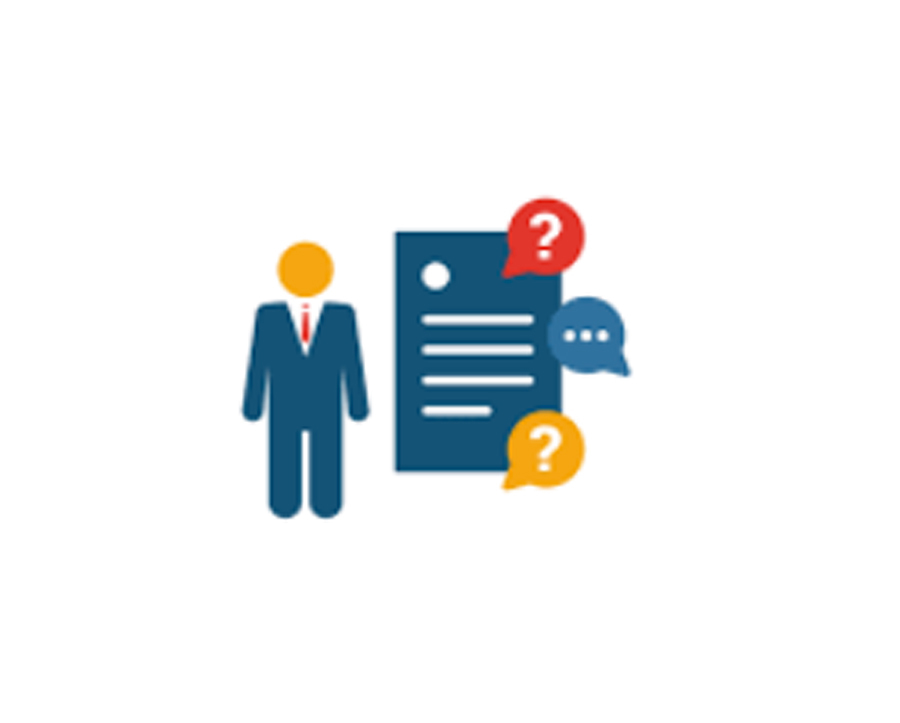 The generalized directions lead to a lot more designs since more designers can understand what you want. However, hardly any of them would precisely fit your definition of perfect.
You will need a one-on-one relationship with a designer. If you've run contests in past and seen talented designers, you most probably know who to reach out to for a one-on-one project.
But if you're new to this platform, and haven't interacted with any of the designers yet, one-on-one projects are a risky bet.
In contests, you have an option to reject a design if you don't like it and only pay for the ones you plan to use, that's not how one-on-one projects work.
At most, you can ask for revisions, edits, and tweaking in the design given by the designer. But you will have to finalize and pay for it whether you're completely satisfied or not.
While portfolios, testimonials, and other metrics are available to you, it's still not clear how well the designer will comprehend your instructions, take on the role, and what type of outcome they'll deliver on a certain set of concepts.
In other words, you don't know how they work and process things. This alone is a major drawback of hiring a completely new designer on the platform.
It might even take multiple one-on-one projects to get to know them and have them in synch with you. The hassle can be reduced to a great extent by hiring an experienced designer.
But you'll hardly be in their priorities if you contact them through this platform when they have a queue of other clients outside of 99 Designs that are probably older than you, and most likely, paying better rates than what they've ever gotten out of 99 Designs.
After all, 99 Designs has its costs. Speaking of which, shouldn't we compare the benefits with the costs?
Cost And Benefit Analysis
Using 99 Designs, maintaining your presence on it, participating in or running contests, and getting projects, all have their costs.
Are the costs worth what you get on this platform? That depends on who you are, what you're looking for, and how you present yourself.
There's a lot that goes into being a designer as well as an employer on 99 Designs. Let's discuss what each party has to invest to get what they want.
What You Put Into 99Designs As A Designer
When you're a designer, it may seem like you have nothing to lose on 99 Designs because the resources you invest are not monetary.
In truth, there's a lot more at stake than what's apparent. You give a lot to this platform to achieve the results you're looking for.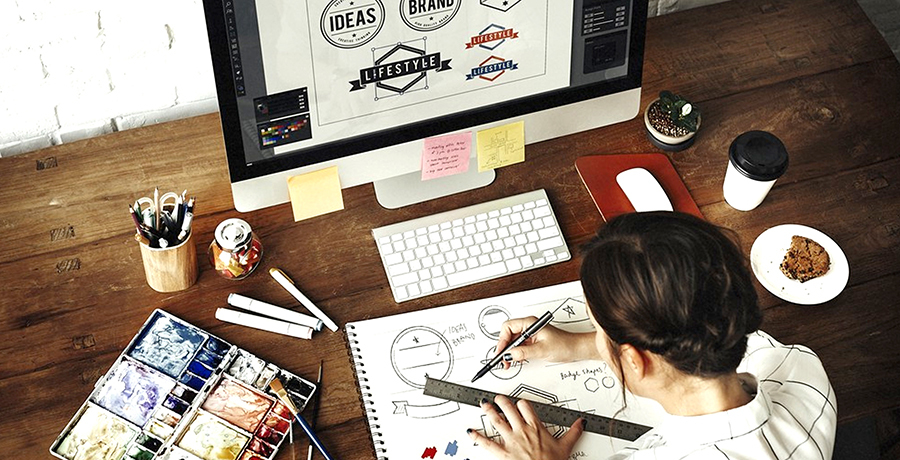 We'll highlight some of the major resources you invest in 99 Designs as a designer.
Time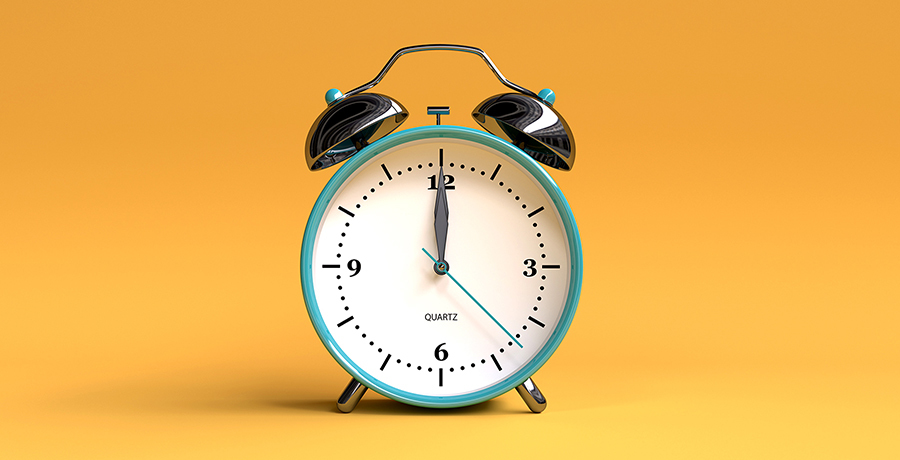 You spend a lot of time making your profile attractive, looking for the right opportunities, designing plenty of things for contests, and then waiting for the results.
It takes months, and even years to score good metrics on your profile. You have to participate in many contests, win some of them, and maintain a good response rate.
If you already have past work that wasn't done using 99 Designs, it cannot be added to your 99 Designs portfolio.
So basically, you have to make a portfolio all over again using 99 Designs. And the only way you can do that is by participating in open or public contests.
Another way to add designs to your portfolio is to take one-on-one projects with clients that don't have a secrecy agreement with you.
But it is highly unlikely to get any direct clients in the initial stages of using 99 Designs. You may as well participate in contests aiming to win the prize, and when you don't, you can't bring back the time spent on it.
Nor can you undo the efforts made for it, which brings us to our next point.
Work
You have to invest a lot of energy, and do a lot of work without any expectations of reward, or even feedback, in most cases.
As a learner, this platform looks like a lucrative opportunity for personal development, but as a professional designer, it just doesn't have the potential to give you fair pay for the amount of work you do, or the level of skills you have.
In short, you work more and are paid less if you average out the total amount of money you've earned through this platform, with the total number of designs you have created for it including the designs that didn't win the contests.
You may be thinking, "But what about one-on-one projects?"
You get direct clients once you've gained the visibility needed to attract them. That requires a lot of unpaid work.
You have to participate in several contests and try to win each of those, or at least be a runner up in many of them.
Even then, some clients will have just one-time projects and won't stick around for more. Getting recurring and long-term clients or ranking high enough to keep attracting more clients requires a lot of time and unpaid work.
The average dollars you make per design in there will often turn out a lot less than the average market rates outside 99 Designs unless you hit a jackpot.
But you can't get a consistent income out of the occasional chances of hitting a jackpot. Working on 99 Designs looks like a lottery, but with more effort put into it by the participants.
This is why there's a risk associated with using 99 Designs.
Risk
One of the major issues concerning 99 Designs is intellectual property. Your work can be copied by other designers, and even stolen by clients to create replicas of your concepts at cheaper rates.
It is common for other designers to copy each other in open or public contests, but it can also happen with designs you display on your portfolio.
That can be really frustrating since you don't get the rewards for working tirelessly on a project. And someone else gets the fruit of your efforts.
Apart from that, there's always a chance of losing the contests after having done all the hard work. Which means you don't get the money or the recognition you deserve – especially in a private contest.
Commission
99 Designs keeps a commission from your earnings made through the platform. Usually, you enter the amount you want for yourself, and 99 Designs adds its commission to it before sending out the quote.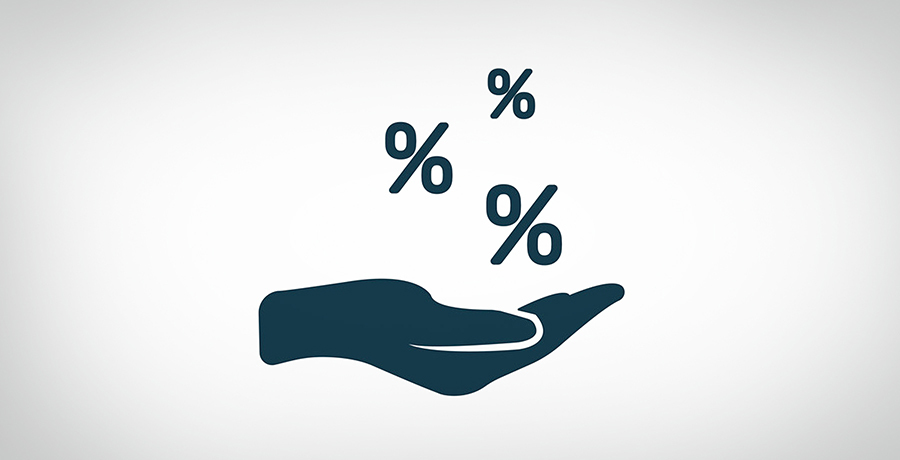 Designers are divided into three categories on 99 Designs.
Top Level
Mid Level
Entry Level
99Designs charges each of them a different commission percentage. Entry Level designers pay 15% of their total earnings from a project.
Mid Level designers pay 10%, and Top Level only pays 5% of their income on the website. Regardless of the percentage, it increases the amount displayed in the quote to the client.
In many cases, you have to lower your rates to appear less expensive to the prospect and make room for the commission.
So indirectly, or directly, you are paying 99Designs from your hard-earned money. Add the fact that you're already underpaid on average.
Not to mention the Top Level designers are more likely to stay on top because they have a better chance at competing with others in terms of rates since they have to pay smaller commission.
What You Get Out Of 99 Designs As A Designer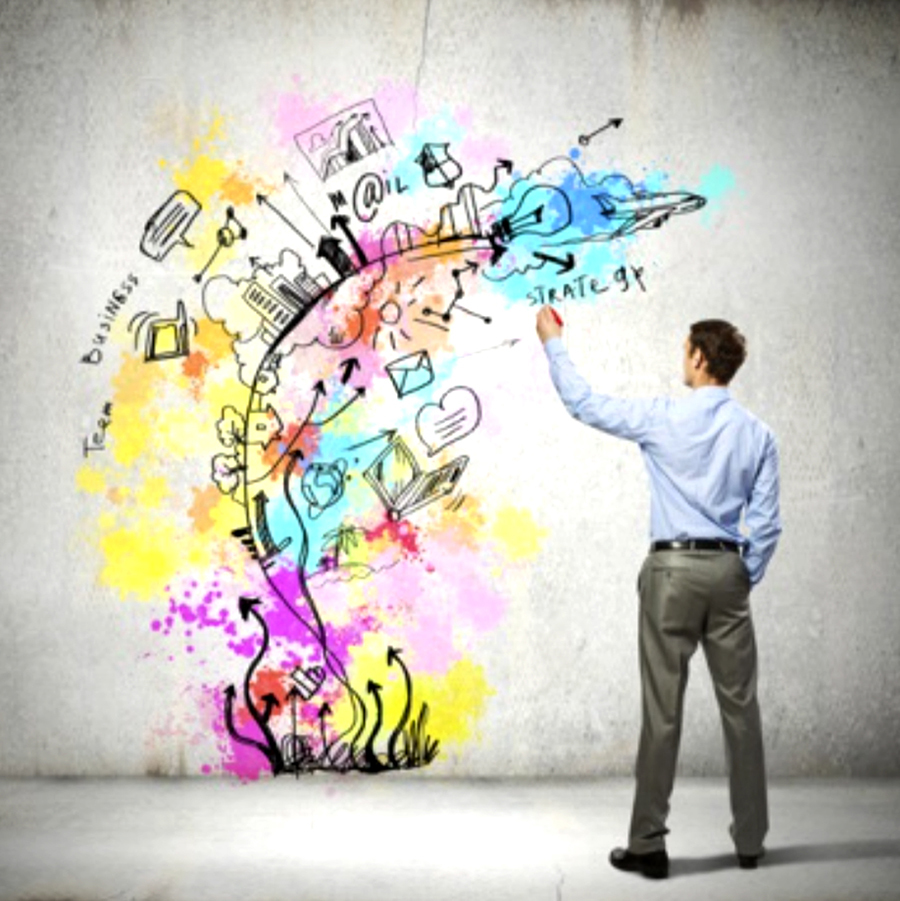 There are many advantages to being a designer on 99Designs. But do the perks meet your specific needs? Let's have a look at what you get in return for all your input.
Experience
99Designs is made to help you polish your skills. The exposure you get on this platform is nearly the same as the industry experience majority of the professional designers have.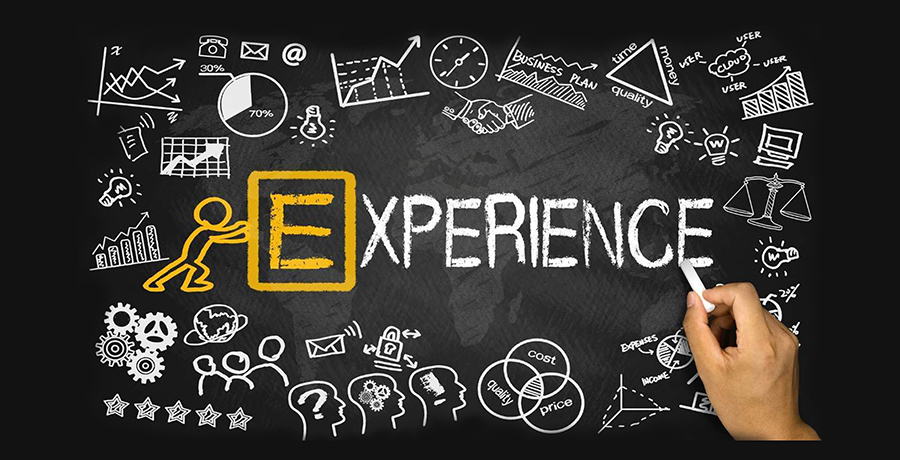 Your interaction with clients and other designers multiplies the pace of your growth. With that, you are constantly testing yourself, and getting a clear sight of where you stand in the market.
It helps you gain soft skills as well when you learn to accurately guess what a prospect is looking for. This skill alone can help you make a massive jump in your career.
Portfolio
99Designs develops your portfolio which can be viewed by everyone including prospects outside of 99Designs.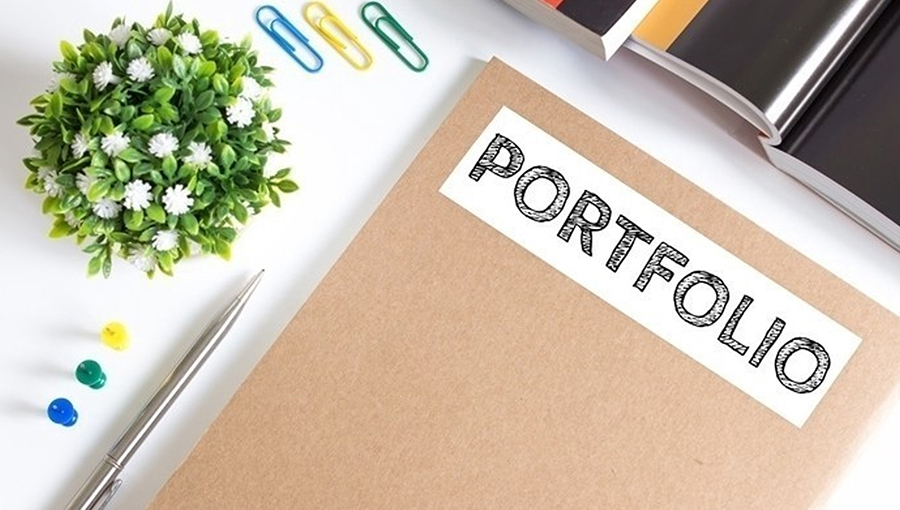 The profile you develop on 99 Designs can be useful when you need to give a holistic view of your brand to other employers.
It can add weight to your job applications and contract proposals. Since 99Designs shows key metrics that all your prospects are likely to look for, it adds substance to your brand.
Prize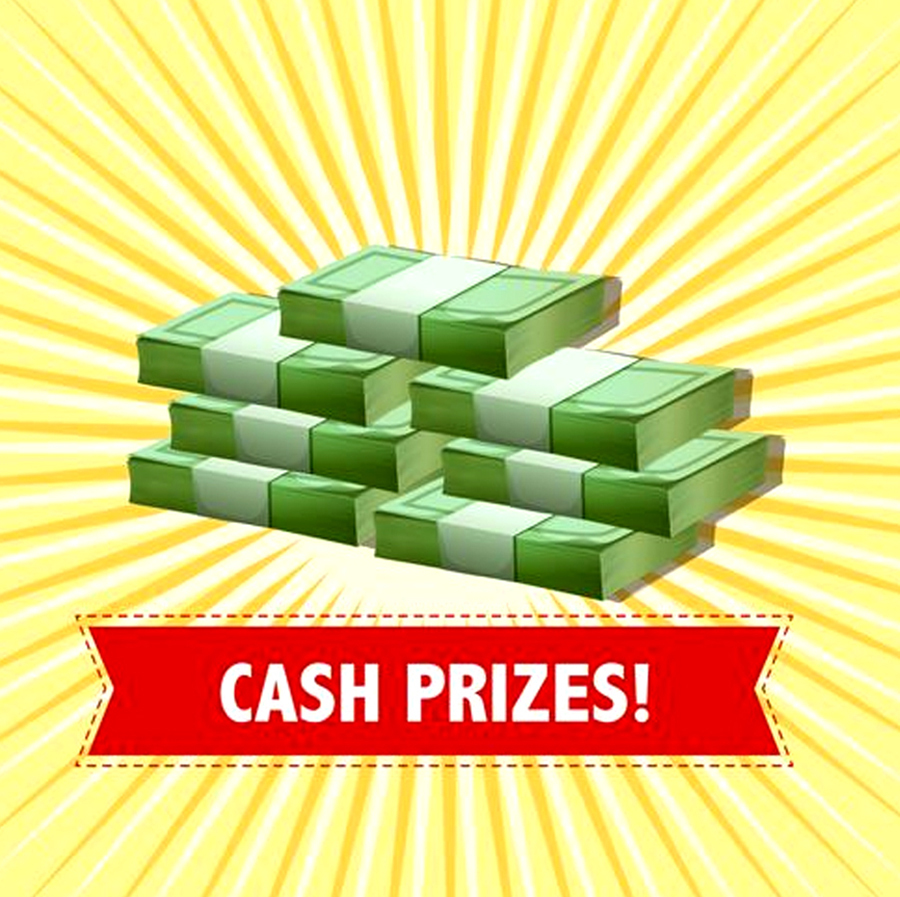 When you participate in contests, you have a chance to win cash prizes starting from $299 and up to $1500 or more.
99Designs can be used as a source of part-time income when you want to earn a few extra bucks occasionally. The more clients you please the more cash you earn.
Leads
Speaking of clients, you get leads when you win contests. There's a high chance that the clients who ran the contests you won will mark your profile or save your details.
Some may even reach out directly for another project when they see how well you manage to satisfy their needs.
Other prospects may as well check how you work during different contests and see the potential in you. Even if you don't win the design contest, but manage to get to the final rounds, you will be seen, and prospects will remember when they have a suitable project.
Many new prospects outside of 99Designs can see you and reach out to you through other platforms. Some of your existing clients on 99Designs can do the same and eliminate the commission margin altogether.
99Designs sounds like the best platform for beginners who need a place in the market, and the motivation to earn something while honing their skills. And it can also work fine for mid-level designers.
All of these advantages, however great, may not be the set of perks you need at the moment if you are already a seasoned designer.
Your work is worth more than what you will most likely earn on 99Designs. If you have a good amount of industry experience, chances are you already have a nice profile and portfolio.
You can use this platform if you're planning to expand your area of expertise in the field of design. For example, if you're a logo designer and you want to make your way into web design, you can develop a 99Design profile, get leads, and create your brand image.
The earnings on 99Designs can't always replace a full-time consistent income. You would be among a few lucky top-level designers if that happens to you. But, it is better than getting lottery tickets because at least you get to see where you stand among other designers.
You should also read: 9 Branding Mistakes That May Kill Your Business
What You Put Into 99Designs As An Employer
Employers have their fair share of investment when it comes to using 99 Designs. Aside from monetary investment, they too have to put effort, spend time and risk a loss.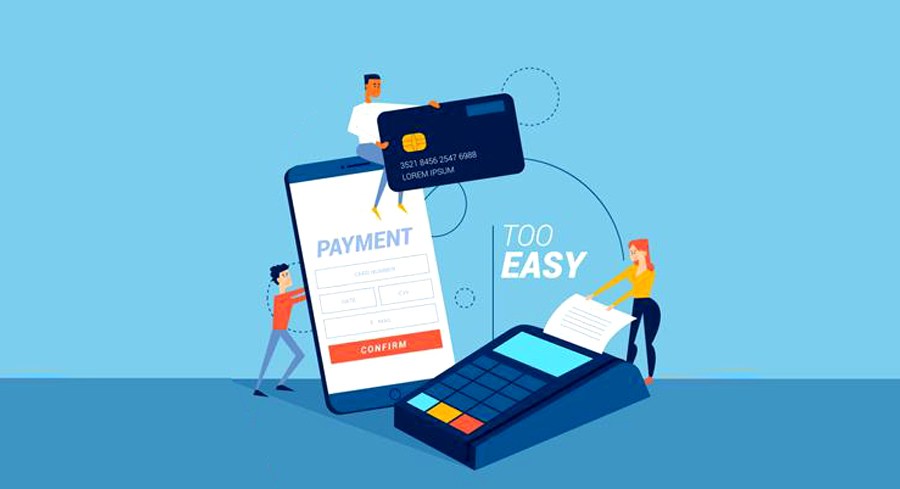 Let's talk about everything they have to invest to get closer to their targets.
Money
One of the most important resources you have to invest as an employer is money. You have to pay for the contests you run – Especially when it's a guaranteed contest.
You pay the designers when you give them a project directly. And you're the one paying for the designer's commission because it is adjusted in the quote.
The designer's commission can start at 5% and go up to 15%. On top of that, you pay your own commission which is 5% per project.
Along with that, if you want to attract a larger pool of quality designers to your contest, you have to pay the platform to highlight your contests in orange and increase the prize money.
Work
We are prone to thinking designers are the only ones working when it comes to contests and direct projects.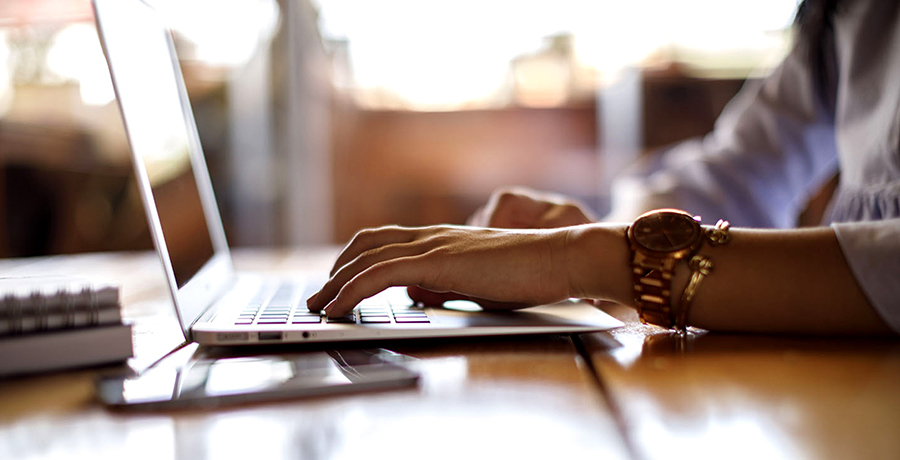 In reality, clients have to work as well. If it's a contest, they have to go through a myriad of designs, scan each of them in detail and make the right decisions.
It can be hectic to go through tens and hundreds of different designs, point out the elements that might need changing in most of them, and weigh them against each other to pick a finalist.
Add to that the number of rounds this carries on for. The winning design has to be tweaked too sometimes, and it's up to you whether you choose to request a revision or do it yourself.
When it comes to one-on-one projects, you have to put in efforts to explain the minutest details, review, and give feedback multiple times.
It takes a lot of back and forth conversation before the designer gets in synch with you. And there's no guarantee whether the designer will stick around with you for long when they've made progress.
You may have to go through the process all over again with every designer you appoint for your projects.
Time
When it comes to getting the 99 Designs community involved, it takes a good amount of time for you to get the final design you would want to put to use.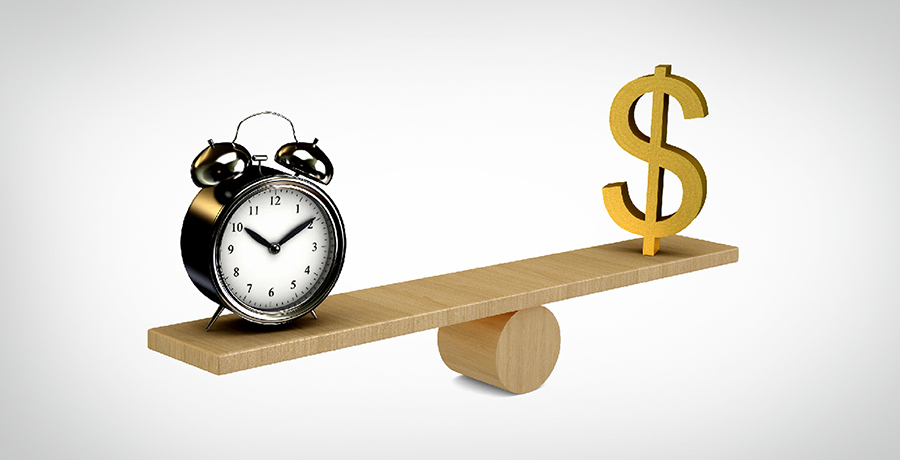 Each round of a contest takes time. The revision and finalization take time. Browsing through different profiles on 99 Designs to find the best fitting designers takes time.
Talking to many designers to finally get one good designer to accept your project takes time. Explaining your targets and goals takes time.
Getting a designer to understand you and your tastes takes time. Getting talented designers in synch takes time. All of it adds up to hours, days, and even months. And it only takes a blink for it all to go to waste.
Risk
All of your investments and input in 99 Designs are always at risk of being wasted. And yet, there's a lot at risk.
You have to risk your money in guaranteed contests without the promise of getting exactly what you like.
If you do not guarantee the prize in a contest, chances of getting professional designs get even lower. When it comes to one-on-one projects, you are bound to pay a designer.
Sure you can ask for many revisions, but at the end of the day, if both parties aren't exactly a good match for each other, your designs will likely have undertones that don't sit well with your target.
You work hard to filter through a huge number of designs, and all of this effort can be in vain if you don't find the type of design you're looking for.
All of your time can go to waste if the final product is not up to mark. You're placing your entire reputation and image in the hands of someone you might've never met.
Some designs can backfire unexpectedly, or not deliver the results you thought they would. It's a gamble.
What You Get Out Of 99Designs As An Employer
As an employer, you do get to avail of a set of benefits too. Whether those benefits are useful to you or not depends on what you're looking for.
So let's get to it and find whether the returns are worth the investment or not.
Myriad Of Designs
When you run contests on 99 Designs, you get a variety of designs from a diverse pool of designers.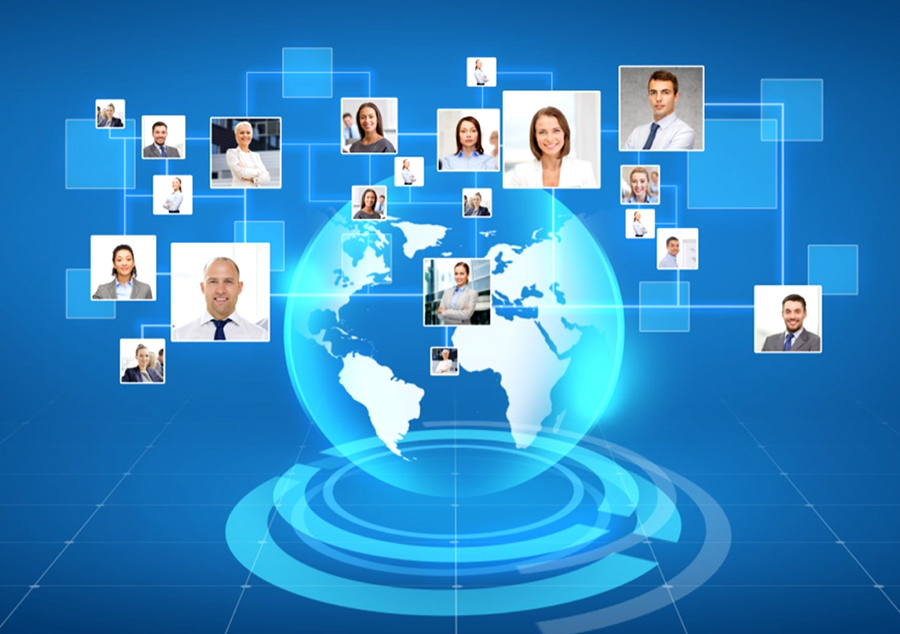 You can choose any of them, get ideas, mix and match concepts of several designs, and do just about anything.
If you run an open contest, you get to see variants of similar designs too as the designers take inspiration from other pieces.
If you run blind contests, chances are you will get all unique designs with newer and more innovative concepts.
You can also get ideas for the styles you want while browsing through portfolios of different designers.
Cheaper Services
Considering how many people put effort into giving you their best work and win while you only have to pay for one of them if at all, it's quite inexpensive a deal.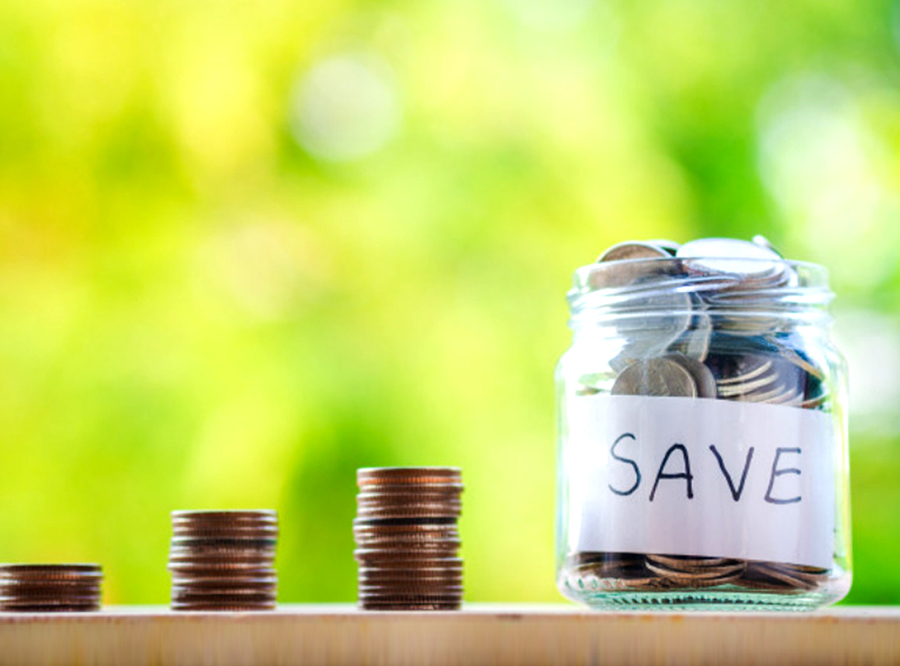 With a massive pool of designers competing for your attention, you're likely to get the best rates for a good amount of design services available on 99 Designs even if you choose one-on-one design services.
You can always ask for multiple revisions with no upcharge until you're satisfied with the work you get.
Talent For Future Use
If you're an agency, someone who requires a long-term contract or just happen to need design services frequently, 99 Designs is a great place for you to spot the talent.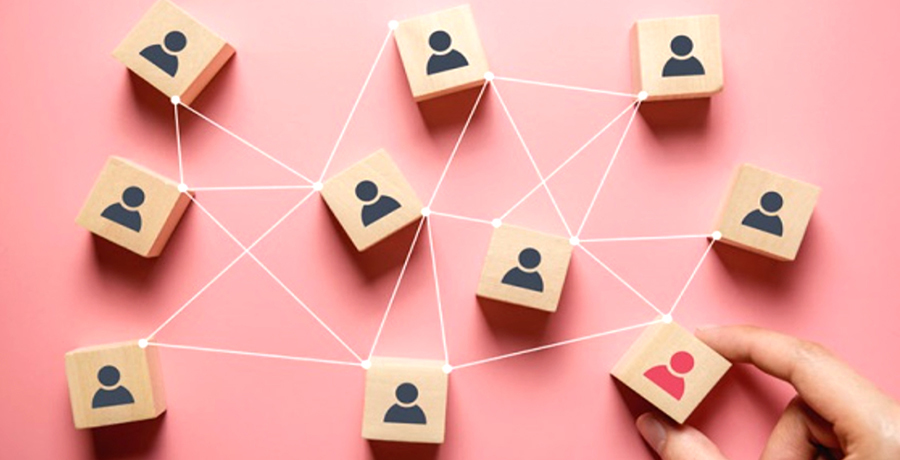 You can mark the frequent winners of your contests, and hire them for long-term use. Or just keep their details handy whenever you want designing services.
All the important information is usually available right on their profiles including their experience, achievements, response rate, and even testimonials from other clients they have served.
Alternatively, you can simply browse through multiple designers and check their portfolios to find the best ones.
When it comes to contests, there's a high chance the selected candidates would be willing to jump on board. They've already designed for you, so it is easier to get in synch with them.
Whereas finding and getting good designers on board through browsing on 99 Designs requires a bit more effort.
Many of them might give you a cold shoulder, or not be as interested in working with you due to how busy they can be.
Some of them may need a bit of convincing and explaining. It will take a few projects before they're able to intuitively pick on your directions.
Either way, you have a massive pool to choose from, and plenty of ways to attract and filter talent for long-term commitments. You just have to know what you're looking for.
What You Should Be Looking For In A Designer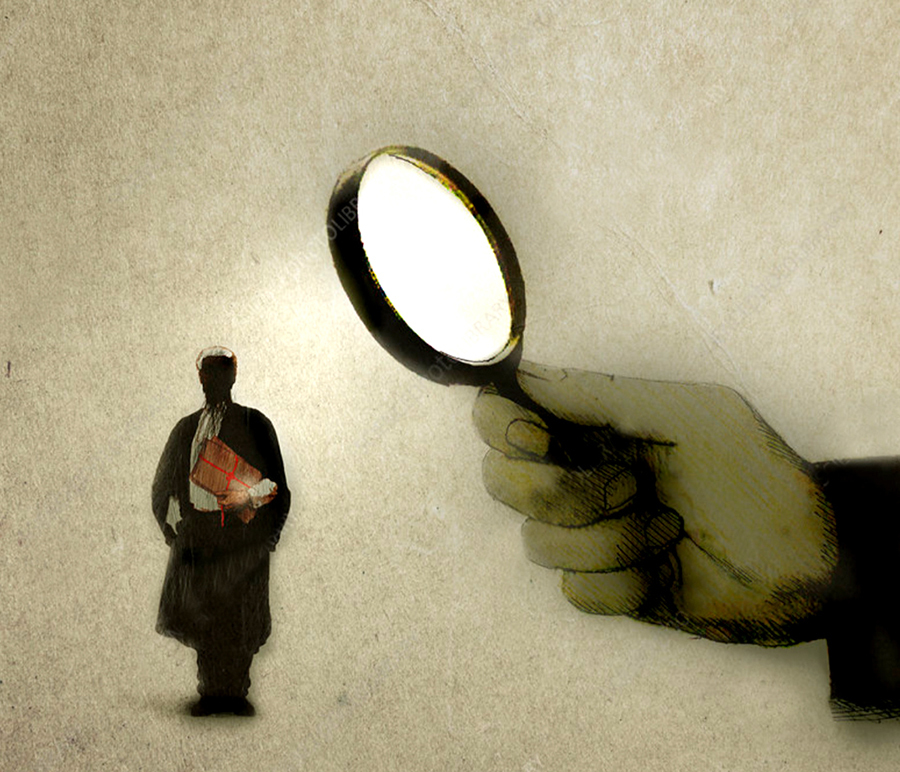 We may picture designers as young, free-spirited, and artistic people with peculiar tastes in almost every aspect of life.
You spend a lot of time making your profile attractive, looking for the right opportunities, designing plenty of things for contests, and then waiting for the results.
This common stereotype often leads us to look for quality design services in the wrong demographics and groups.
A lot of young designers, however innovative and creative they may be, struggle to gain the amount of experience and exposure needed to develop professional skills.
The truth is, many of them are still fairly new, and thus, lack the industry experience and knowledge of what's in demand, or what an average client wants out of them.
The reality of this field might surprise you as the average age of a graphic designer is 40. You will find people of all ages, groups, and genders in this field.
It is sometimes wiser to go for the older designers if they have a good track record because they most likely have had the opportunity to gain enough experience.
They've most likely been committed to the field, and that is an indicator of a good work ethic. Creativity is very important for sure, but in addition to that, there is another set of skills you should look for.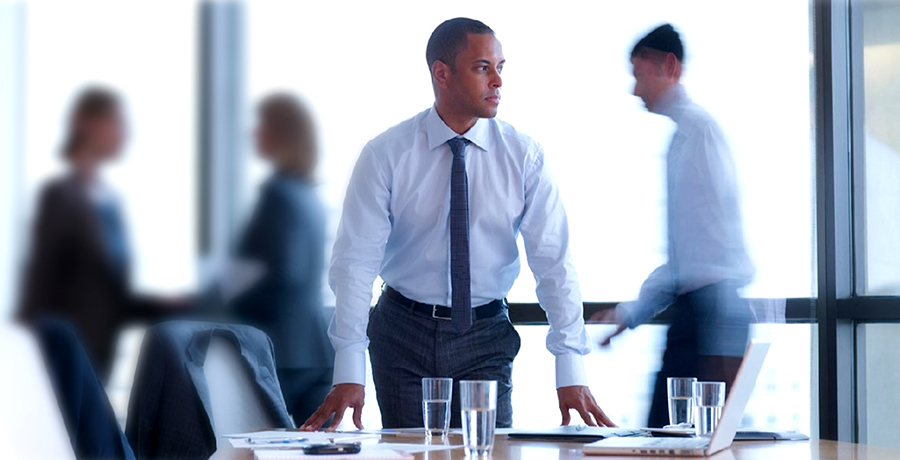 Their soft skills, communication, confidence, commitment, and the ability to comprehend your directions is of utmost importance if you're looking to save time and hassle.
You need a design to serve the purpose of your particular brand, and not just appear appealing to every other eye.
A designer should be able to provide tailored services meant to help you accomplish your goals. They should be open to all the mediums of communication you or your firm is habitual of using.
There shouldn't be language barriers risking miscommunication or misunderstanding when it comes to brand image and design.
A designer should be flexible and open to criticism or improvements at all times. Any rigidity can cause problems down the line.
You should be looking for a designer whose style, tone and ideas match yours and your target audience's set of values.
Most importantly, your designer should have plenty of experience in serving your specific niche. If that doesn't match, your designs will likely appear forced, unnatural, deviant, and sometimes contradictory.
They should be good at stirring the emotions you wish to target through all aspects of design.
What 99Designs Offers
99Designs offers you a large pool of enthusiastic designers ready to take on challenges and learn from new experiences.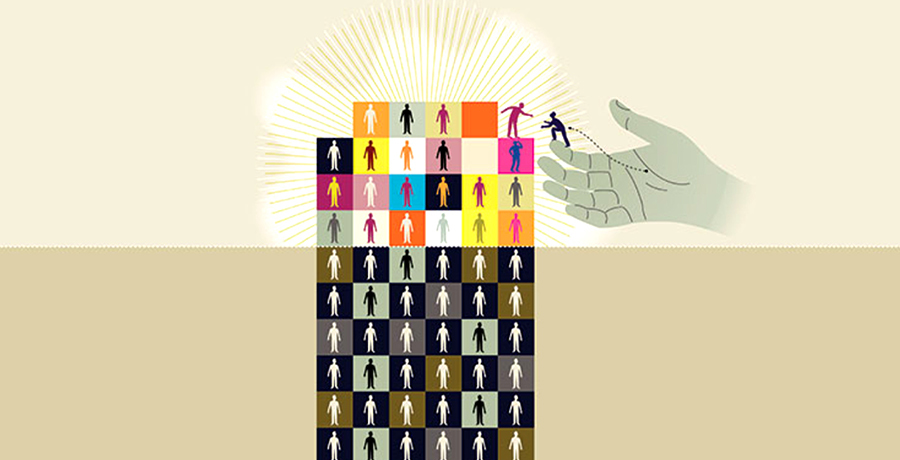 Most of the designers on 99Designs are most likely flexible, understanding, and willing to provide as many revisions as you ask.
You can check out their portfolios without having to ask for it – which spares you the obligation of feedback or the guilt of getting their hopes up only to turn them down.
You can attract talent related to your specific niche through contests and filter out good designers for more projects.
What You Should Be Looking For In A Prospect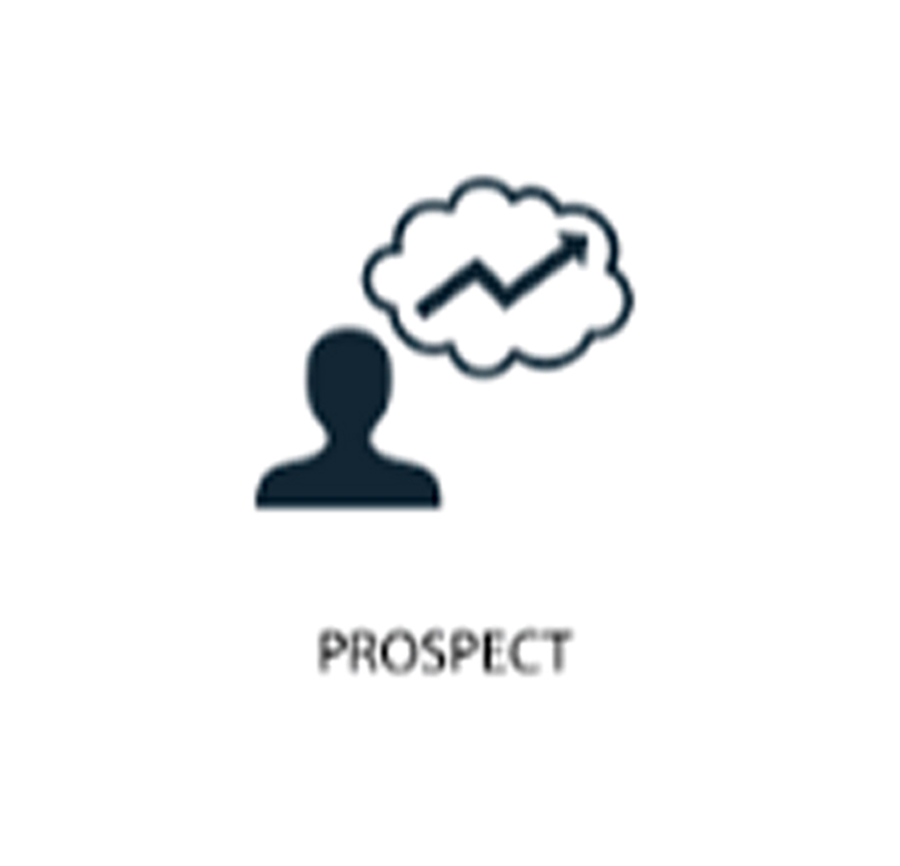 Demand for online design is expected to soar due to Covid-19 Pandemic. Businesses need impressionable online profiles and a digital presence now more than ever.
That means there will be a higher number of clients seeking services related to graphic designing, web designing, app development, and more.
That doesn't mean all of them will be suitable or well-paying clients. If you're new in the market, clients of almost any kind will do for you because they're your stepping stone to stability in career.
But if you're a mid-level or a specialized designer, you should be looking for well-paying long-term clients once you've built up your portfolio.
Moreover, you should pay close attention to their expectations of you. Do they strictly abide by their agreement or do they expect you to give extra favors for free?
Is it worth giving those extra favors or are they taking too much space in your life? Do they have any unrealistic expectations? Is there any growth opportunity with them?
Does your taste match theirs? A client should be able to see the effort put into a design, appreciate the creativity, and acknowledge the beauty in it before recommending any changes or tweaking.
What 99Designs Gives You
The prospects you come across at 99Designs might expect everything to work in their favor. That's how this system is designed.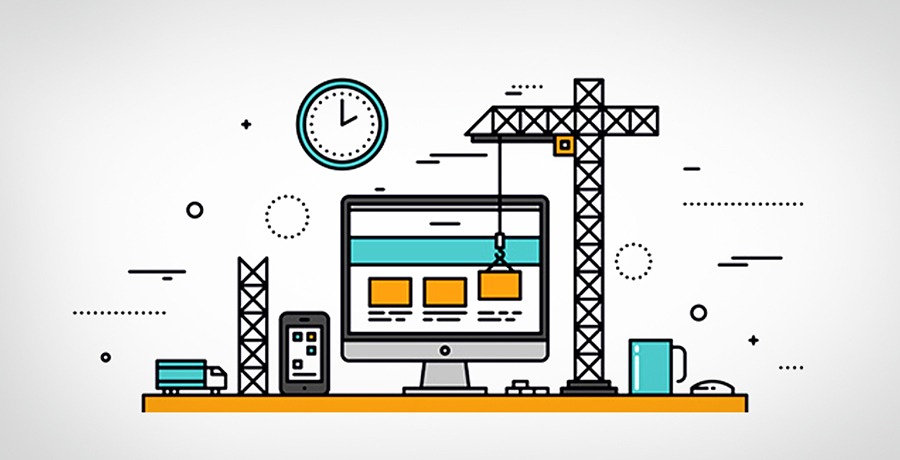 The entire system of 99Designs is based on providing clients with as many options as possible, with as little risk as practical. That's how contests work, and that's how they find talented designers.
Occasionally, you may find direct clients that appreciate your work for what it is. But finding well-paying ones is a tough job.
A great chunk of prospects on 99Designs will come with a subconscious or conscious habit of expecting a variety of options, design styles, and concepts to choose from. The ones who don't might expect cheaper rates in comparison to contests.
Their primary reason for reaching out is tailor-made designs to fit their exact wishes. You might get a lot of revisions for the tiniest of details in the process.
This way of working serves as a rigorous course of training and testing for you. It brings you near perfection as a designer.
It is worth noting that while 99Designs might not be the platform where you can get stable, consistent, or good enough income, it serves as a great platform to build up and showcase your profile.
What's Missing In 99Designs
No doubt 99Designs has a lot to offer to the community of designers and employers they target. However, there are still certain things you'll find missing when it comes to what you can get out of this website.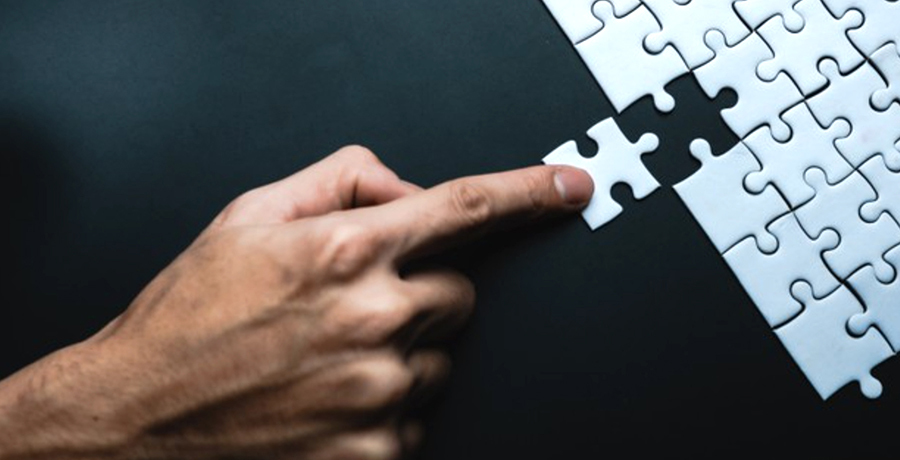 Let's break it down and analyze what's missing in 99Designs.
Market Competitive Rates
Due to the way this platform is designed, you will hardly find clients offering market competitive packages to designers.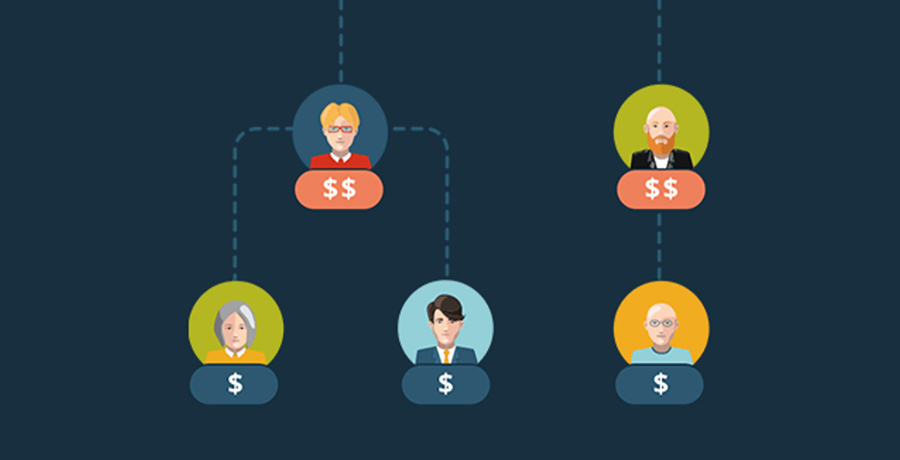 Clients using this platform have a tendency to underpay designers, for example, they might offer $300 for a design that requires $500 worth of effort.
Many of them might switch to contest when you refuse – especially when there's a possibility that a bunch of newbies or people going through a financial crisis would be more than willing to take such gigs.
Quality Prospects And Designers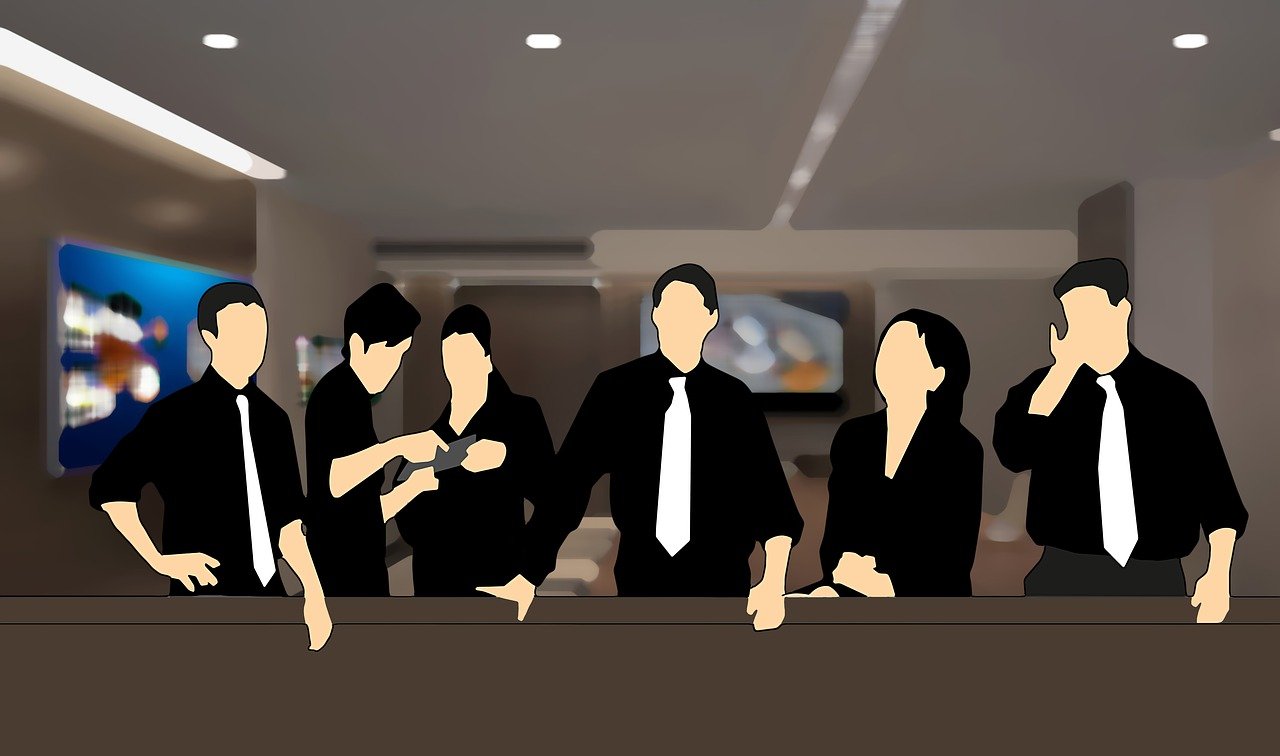 Where there's no growth, there are no quality people. 99Designs offers growth to a certain extent, beyond that it may feel like a waste of time.
The thing is, by the time people have attained quality in their designs, they've outgrown 99Designs, and what this platform has to offer is no longer enough.
Similarly, since this platform is full of entry to mid-level designers, it gets harder for employers to find experts or seasoned designers for high-value projects.
That leaves employers with no choice but to look elsewhere when they have a project that's worth more and they're running short on time.
The cycle perpetuates when high-level designers don't find projects worth working on, and clients don't find designers skilled enough to be trusted with a high-value assignment.
Easily Accessible Customer Support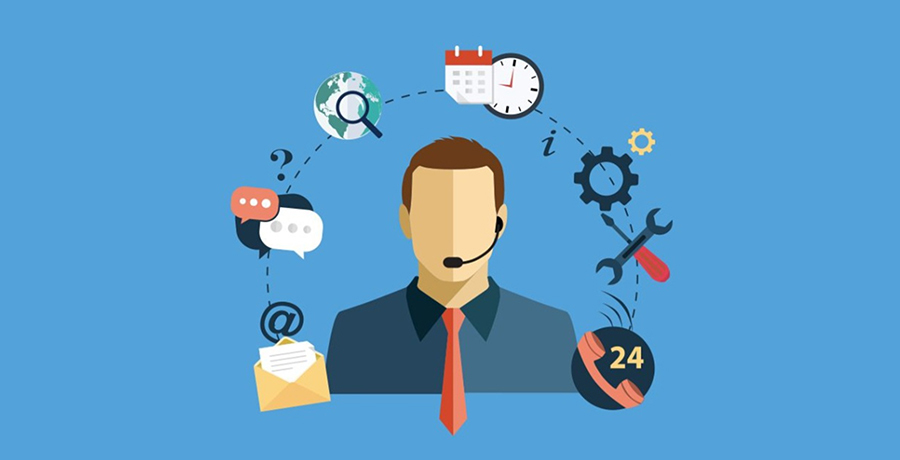 I was reading a few testimonials and reviews about 99Designs, and I found a few users complaining about 99Designs' customer support system.
While there is an option to reach out when you have a query, the process is too lengthy to provide a good user experience.
They have FAQs for self-help. But when users need support that isn't available in FAQs, they have to fill out lengthy forms that aren't user-friendly, type emails, and wait for a response from the support team.
It is said that the customer support team isn't as responsive as it should be. That means people often have to rely on other methods of solving issues in case something comes up.
Since we know all the setbacks and downsides of 99Designs, what other options do we have? Are there any other platforms out there that serve better than 99Designs?
Are there sites that cater to a different niche of designers and businesses when 99Designs doesn't work for them?
After the detailed analysis of 99Designs, let's check out its alternatives and compare it with them! One of the many alternatives to 99Designs is DesignCrowd.
Interesting read for you: Top 10 Free Logo Maker Sites & How Much They Actually Charge
What Is DesignCrowd?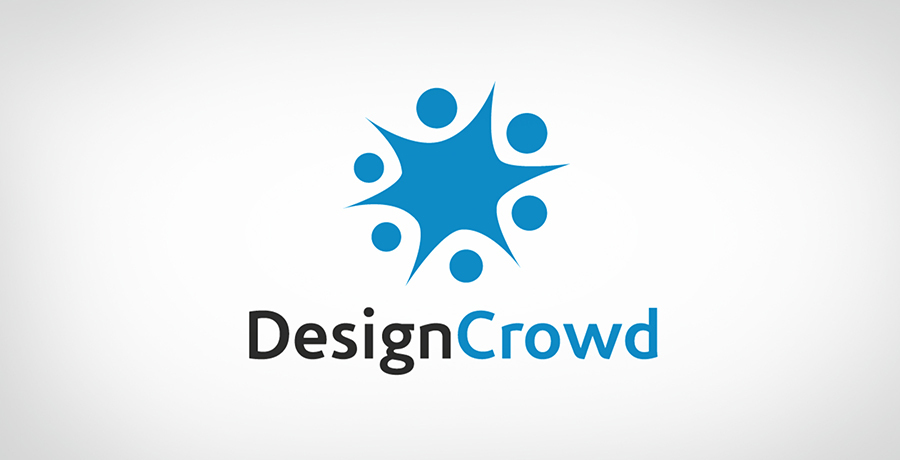 DesignCrowd as the name suggests is a crowdsourcing platform where you can post a project, let the crowd of designers come up with the greatest designs they can make, and select the best one.
Much like 99Designs, it works on running contests, and you get a large number of designs to choose from. It offers one designer service too, where the designer and client work together directly.
How DesignCrowd Works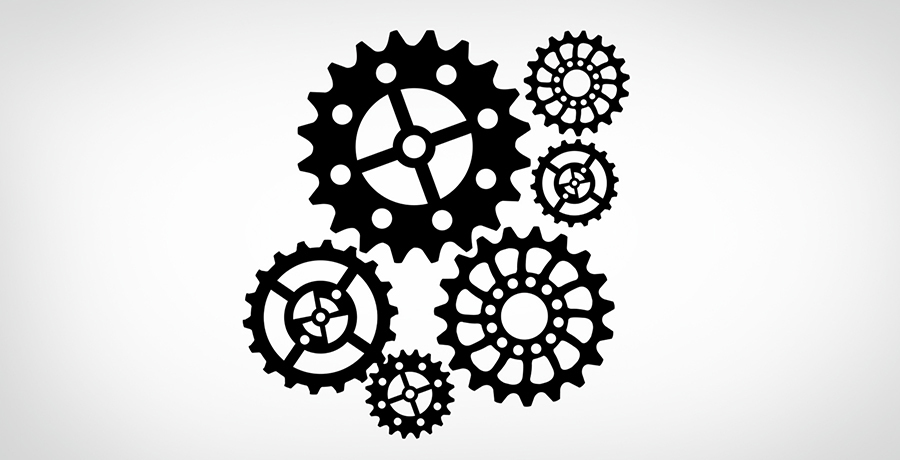 DesignCrowd offers two types of services.
Design Contest
One Designer Service
In a design contest, as per the DesignCrowd website, you can get 100+ designs. When you run a contest on DesignCrowd, you have access to an unlimited number of designers, and you can invite anyone to participate in your contest if you see the potential in them.
If you prefer a closer collaboration, you can go for One Designer Service. Sure it may not have as many options as Design Contest, but choosing One Designer Service does not mean you won't have much of a choice.
You might be dealing with just one designer but they can provide you with 1 to 3 of their best designs to choose from.
Cost-Benefit Analysis
The platform charges an 89 USD fee to post a contest. If you choose One Designer Service, charges range from 10 USD to 30 USD. All of these payments need to be paid upfront.
DesignCrowd charges 15% of the projects you get as a designer. This is a standard rate and DesignCrowd does not discriminate between high performing designers and the low performing ones.
Pros Of DesignCrowd
DesignCrowd has almost all the features 99Designs has, and perhaps even more to offer. It can serve as a cheaper alternative to 99Designs.
There's more to DesignCrowd than just cheaper rates. Designers and Clients alike benefit from this platform.
For Designers
Designers get quite a lot out of DesignCrowd than one may think. A few perks of being a designer on DesignCrowd are:
It's free to create a profile on DesignCrowd
You get to learn and make progress
Constant feedback
You can build a portfolio and attract clients
Improved ranking can get you higher visibility
All designers pay equal commission, so the system stays fair in terms of rates for all
For Clients
While it sounds like a cool place for designers, DesginCrowd is meant to serve clients just as much. There are benefits that are exclusive to employers on this platform, for example:
Lower rates compared to many top platforms
Greater variety of designs
Clarity because you can see rankings and earnings of designers along with their work
More choice even with one designer service
Minimal posting charges
Cons Of DesignCrowd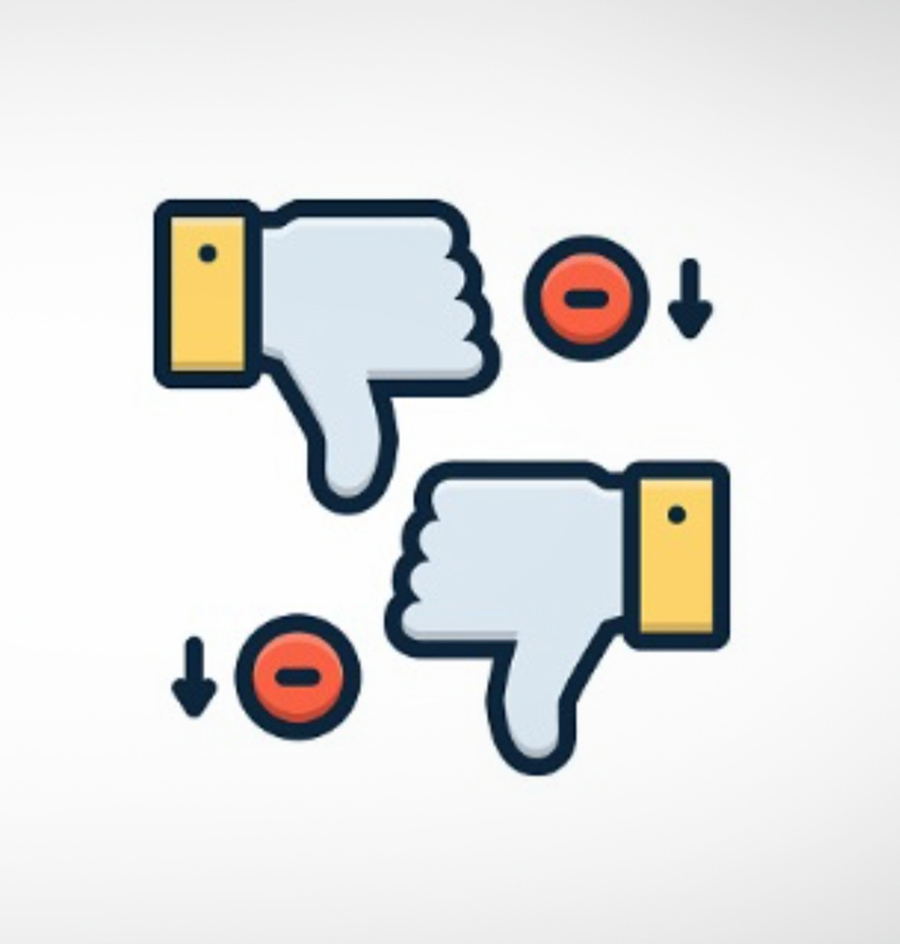 While there are many benefits of using DesignCrowd, you can't ignore the disadvantages of this place. It can have setbacks for both, Designers and Clients. So let's get to it.
For Designers
As a designer, you are likely going to face certain downsides of this platform. Some of the most common downsides of DesignCrowd for designers are:
This platform has a reputation for cheaper rates, you'll have to charge less to compete
Building your portfolio requires a lot of unpaid work
Commission margin remains the same even if you rank high
More competition
You may have to provide more variety of designs when directly dealing with a client
You may feel pressured to charge less to appear affordable while accommodating the commission margin
For Clients
Things aren't all in favor of employers either. If you're a client on DesignCrowd, here's the catch!
Aside from the fees DesignCrowd charges you, you're the one paying the designer's commission indirectly
Cheaper rates don't guarantee quality
It takes time and effort to get the designer in synch with you, and they're not bound to stick around for another project
It's hard to find talented, experienced, and quality designers in a crowd, especially when they have better options
If all the drawbacks are worth the benefits in your case, by all means, use DesignCrowd as a designer as well as an employer.
But if you're having second thoughts after getting to know the downsides of DesignCrowd, you better check out other alternatives – For example, CrowdSpring.
What Is CrowdSpring?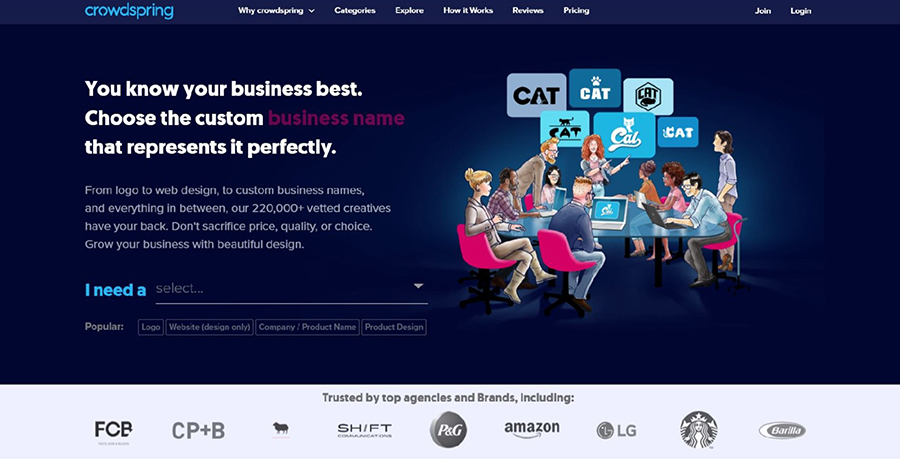 CrowdSpring is another crowdsourcing platform that provides design services. This one is known as the cheapest platform among the three most popular design platforms – 99Designs, DesignCrowd, and CrowdSpring.
Just like the other two platforms, CrowdSpring has the option to run crowd projects as well as to work with one creative.
How CrowdSpring Works
CrowdSpring, however similar to 99Designs and DesignCrowd, has its own way of working. You can sign up for free whether you're an employer or a designer.
If you're a designer, you don't pay for anything. Not even for the projects you get through CrowdSpring. This platform takes money from employers, not the designers.
Another thing unique about CrowdSpring is that it has room for namers as well. So designing is not the only service it offers.
Businesses looking for good names to match their identities can get namers on CrowdSpring involved. These namers contribute to developing brand identities.
So as a designer, you have one more field to explore and earn money through this platform – unlike 99Designs and DesignCrowd.
Cost-Benefit Analysis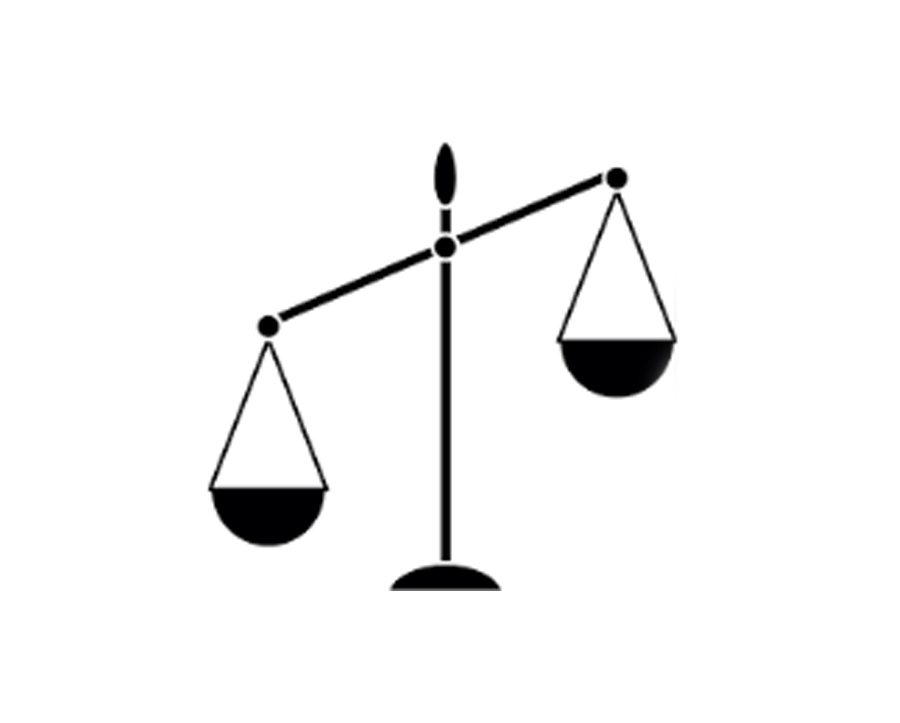 The lowest price of a crowd project on CrowdSpring is $299. If you wish to go below that, you can opt for a one-to-one project – That starts from $200.
It is interesting to note that even though CrowdSpring never charges designers anything, the price clients have to pay is almost the same as what 99 Designs or DesignCrowd might've charged if not less.
Perks Of Crowd Spring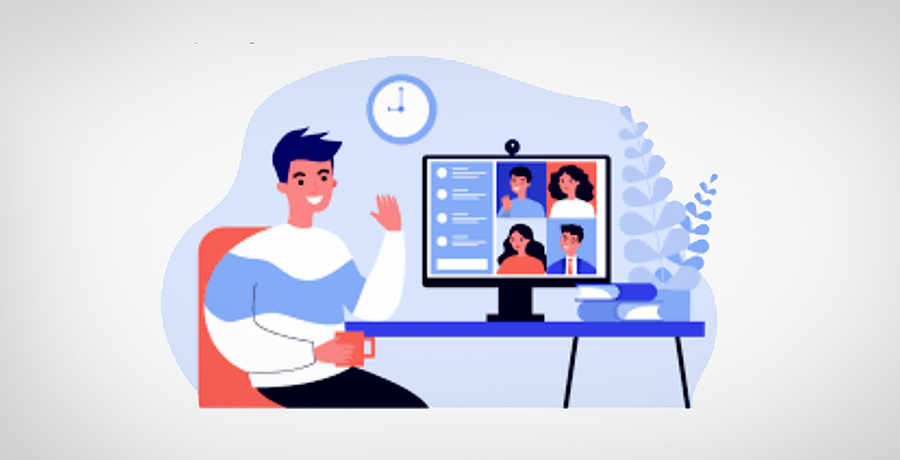 CrowdSpring is the go-to for many designers, namers, and clients for the perks it has to offer. Let's talk about that a bit more.
For Designers And Namers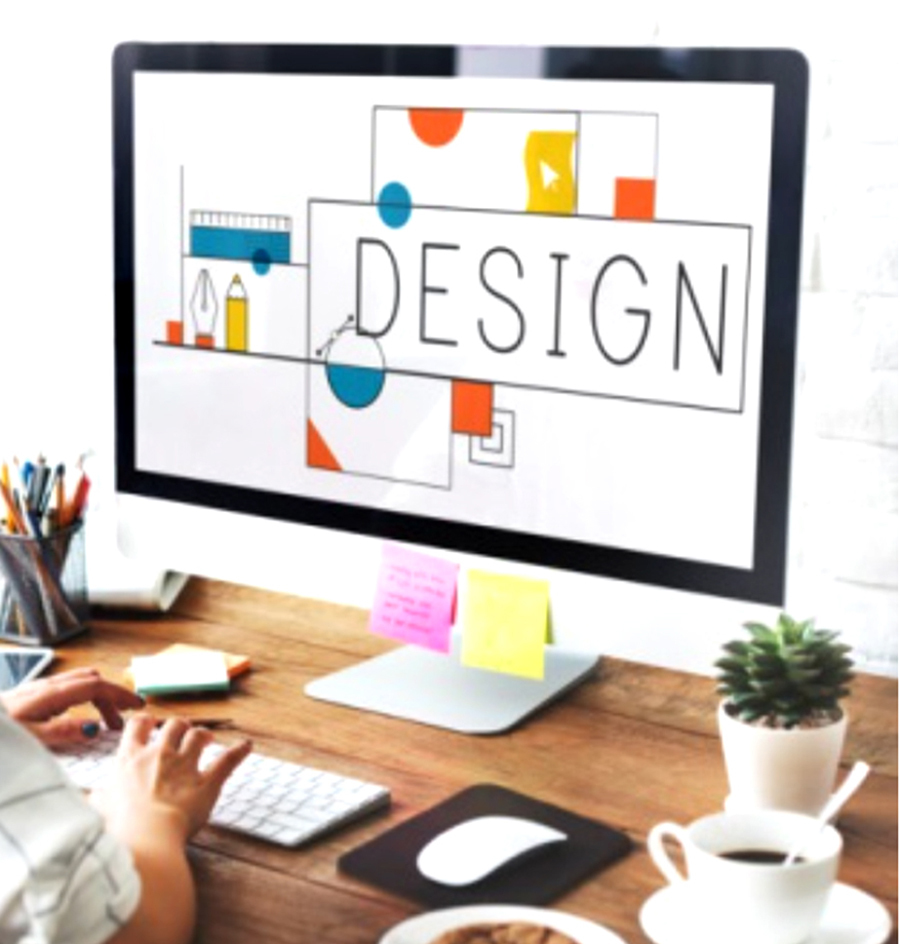 Apart from the three major platforms dedicated to the design market that we talked about, there are many other ways designers and clients find each other over the internet.
As a namer, CrowdSpring is the best platform for you because this is the only popular site that recognizes your work as a separate profession, and helps you kick-start your career in freelancing.
One of the features unique to CrowdSpring is that it lets you choose the project you want to work on even if you're offering one-to-one service. So you don't just wait for clients to approach you.
How does that work? The clients seeking one creative service post their projects with their briefs just like a crowd project.
You as a designer, browse through them and select the one you find interesting. You get to have a conversation with the client.
You can negotiate with them, understand them, present them with ideas you have in mind, and if both parties agree, you start working on the project.
It costs you nothing to work as a designer through CrowdSpring – not even a part of your earnings. You keep all that you earn.
It costs no money to climb higher and aim to become a platinum designer. You land higher-paying projects based on merit.
You gain experience, learn, and step into the real market through this platform when you're new to this field.
It builds your profile and helps you create a personal brand as a designer.
For Brands And Clients
As a client or a brand looking for designing and naming services on CrowdSpring, you have plenty of options in terms of budget and styles.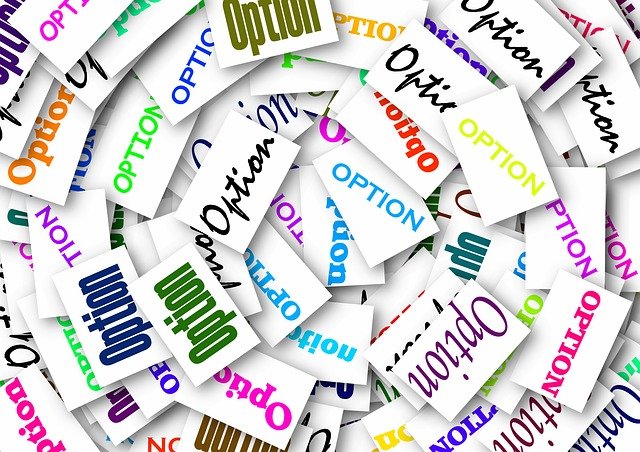 You have a better chance at finding quality designers through CrowdSpring than you had with 99 Designs or DesignCrowd since it lets them keep all of their earnings.
The commission margin is removed, so you don't have to bear the expense of the designer's commission, which means both parties can have a middle ground.
The platinum designers on the platform are likely better than top-level designers on other platforms because they reach that point completely based on merit on CrowdSpring.
So there are no factors like the reduction of commission margin or any other leverage at play in keeping a platinum designer above all or making it harder for others to compete with them.
Unlike any other platform, CrowdSpring offers a 100% money-back guarantee. So there's no risk involved if you're not satisfied.
It gives a clearer idea of how many designs to expect in each type of contest, and what level of talent will be involved in it.
Posting a one-to-one project is easier on CrowdSpring compared to others because it follows the same steps as a crowd project.
The designers you come across through one-to-one projects are more likely to stay and respond positively since they will be able to view the brief before going in.
You won't have to explain everything from scratch over and over to many designers to see whether they're interested at all. They would have seen the brief before coming in.
Drawbacks Of CrowdSpring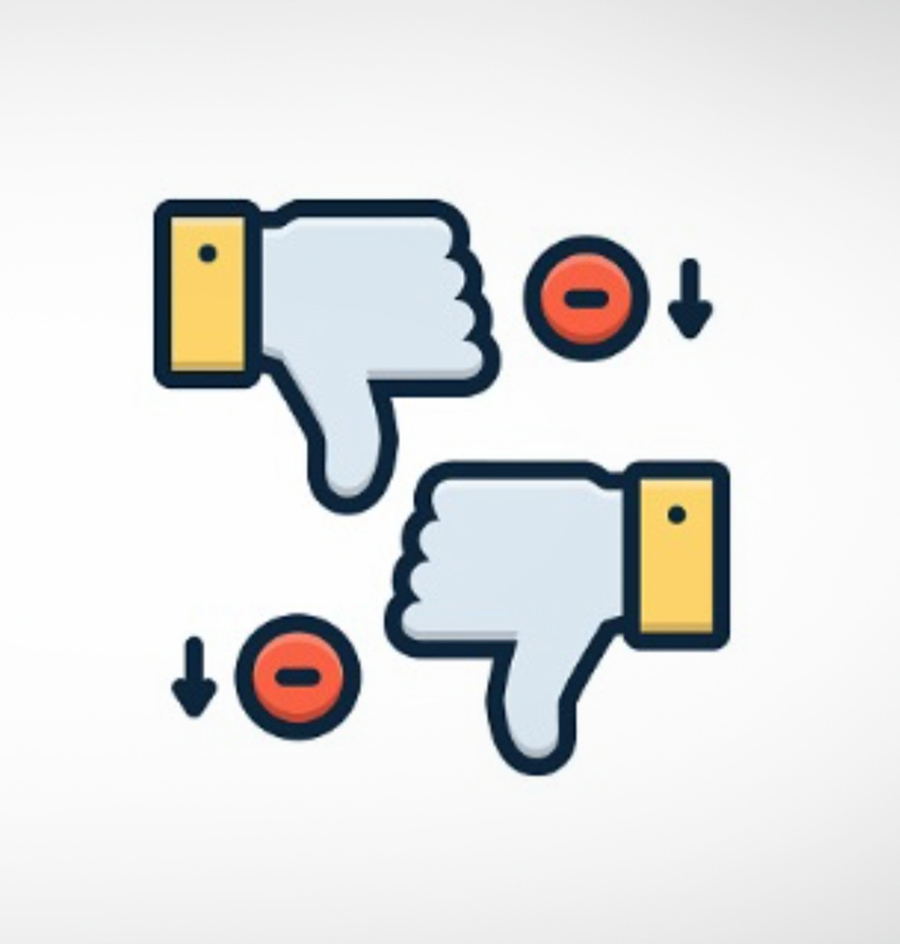 CrowdSpring – however useful, economical, beneficial, and unique – has its own drawbacks one should weigh the perks against.
You should know whether it's worth the disadvantages or not, and whether it aligns with your goals or not regardless of the niche you belong to.
For Designers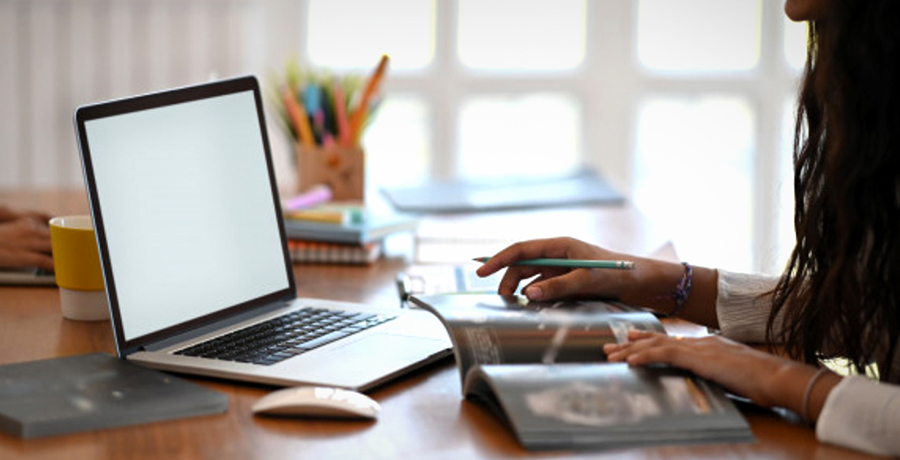 As a designer, while it is nice to be able to keep all of your earnings made through this platform, there is still a lot of unpaid labor that goes into it.
You have to participate in many design contests without the promise of any payment to gain traction. And you can't tell how many such designs it takes to win a prize.
Eventually, you will still be putting more into CrowdSpring compared to what you will be getting out of it if your sole purpose of using this platform is to earn through it.
Clients on CrowdSpring will come in expecting lower than average rates given the fact that this site has a reputation for being the cheapest of all.
Even when a client chooses a one-to-one project – where you don't have to compete with other designers to get paid for your work – they might still have a lower budget.
You have to put a lot of time and effort into gaining the visibility you need to finally start getting paid. And even then, the chances of getting fair pay are low.
If you're an experienced designer, the same amount of time and work can earn you more money and opportunities outside of CrowdSpring. So there's a lot of opportunity cost involved.
For Employers
While you may find better talent at the same rates in comparison to 99 Designs and DesingCrowd, the quality is still compromised on CrowdSpring.
Let's admit it, why would any seasoned designer need to take part in contests when they already are way ahead in their career?
Contests or crowd projects usually attract those who need to prove their worth, navigate the market, and make room for their selves.
When that's the kind of pool you're dealing with, it takes a lot of work to find the right designer for yourself.
Many might not even be aware of the industry's best practices yet, and you might have to guide, train, and explain them from scratch.
If it's a one-time project, it will be hard to find good designs that match your requirements, partly because in a crowd project, a brief has to address hundreds of designers so there's no room for specificity or precise explanation at an individual level.
And partly because even the best of designs will be coming from average designers, so the best design of a crowd project still may not be the best you could've had if you sought one quality designer.
When it comes to one creative service, you don't have much of a choice. If you've come far along in the project, there may be no turning back if you're running out of time, or have invested a lot of resources already.
Although CrowdSpring has a 100% money-back guarantee, you can't do much about an unsatisfactory design when your time is limited.
If the cheaper rates, choice, ideas, and concepts you gather from CrowdSpring are worth the disadvantages, then, by all means, go for it!
But if you're a bit uneasy about the drawbacks, you should explore more alternatives to Crowd Sourcing and Design platforms.
You may find it helpful: Why "Logo Makers" and "Logo Creator" are Just Garbage?
Other Alternatives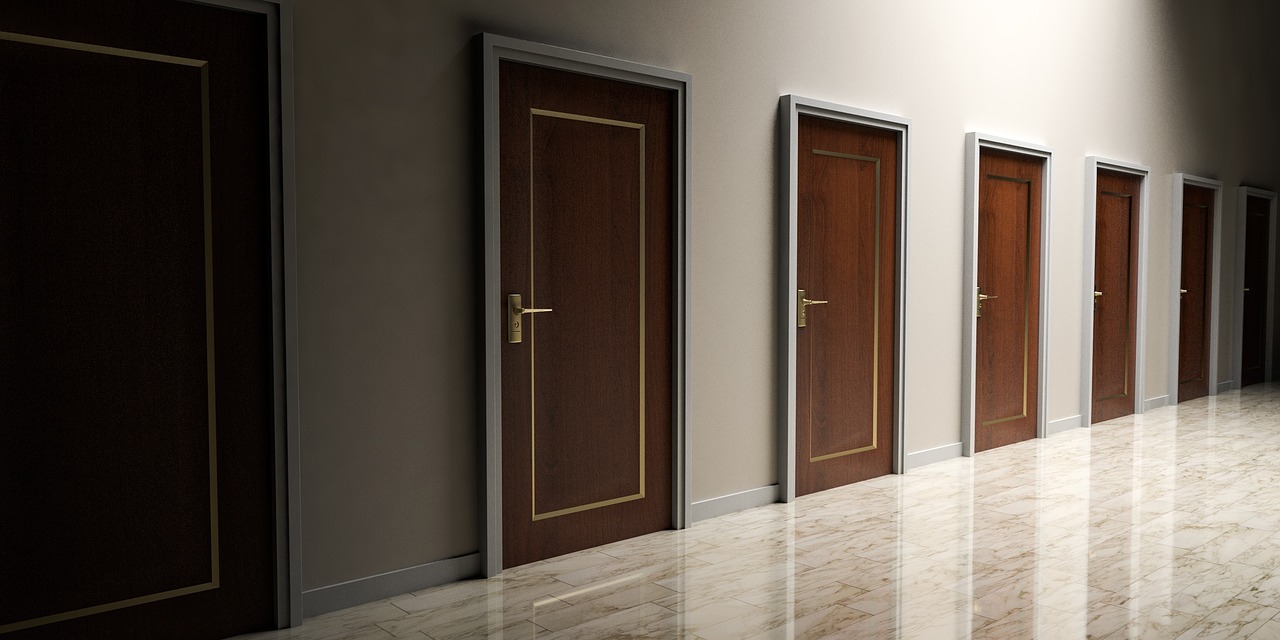 Apart from the three major platforms dedicated to the design market that we talked about, there are many other ways designers and clients find each other over the internet.
Ideally, designers make themselves prominent using different social media and professional websites.
They often create their own websites, blogs, or digital premises where they can invite prospects to have a look, get quotes, and book their services.
Many opt for other freelance platforms to make money on fair terms and pursue freelancing further.
Freelance Platforms
There are countless freelance platforms, apps, and websites that allow people to choose their method of earning.
Such platforms create opportunities for remote work, as well as more diverse and flexible roles in the market. It allows different types of relationships between employers and talented individuals.
Let's explore some of the most popular Freelance platforms where designers and clients find each other.
Fiverr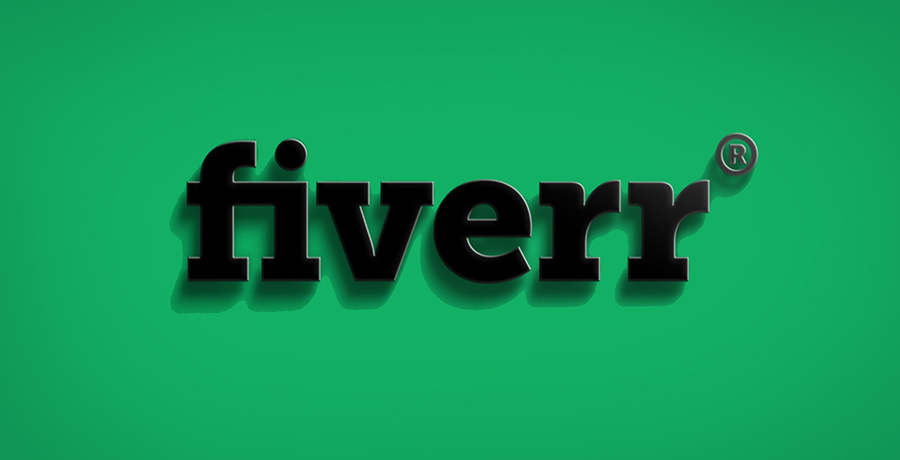 Fiverr is one of the most popular Freelancing platforms on the internet. It allows Freelancers to post gigs or services they have to offer, and clients find them while browsing through the relevant ones.
You can set up your profile as an employer, freelancer, or both. A great number of designers use this platform to find work, sell their services, and secure payments.
It has the option to leave reviews as well, so people can rate your profile based on their interaction with you.
As a designer, this platform is good for you if you want to make sure you are paid for each project you take part in.
There are levels that are unlocked as you make progress, stay active on the platform, and satisfy clients. The top-level freelancers gain the most visibility.
As a business or a client, you will likely find a diverse range of designers on this platform ranging from newbies to industry experts.
This is where your range and choice is as wide as it can be. You can choose to buy gigs within your budget. Or you can go for high-quality designers by paying a bit more.
But there is no crowdsourcing here. You can't call upon a pool of designers and select just one of their designs.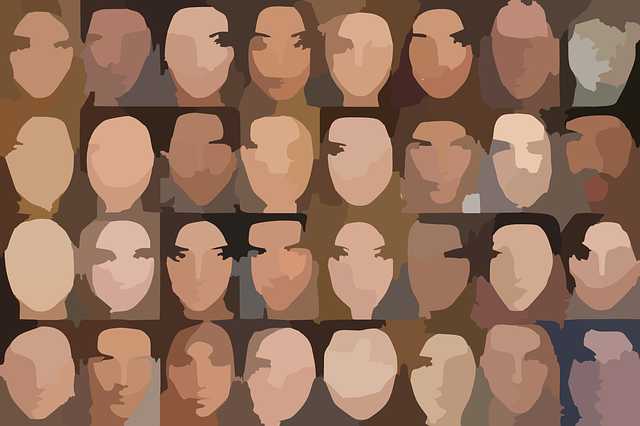 You get one on one service, and on this platform, designers seem to have the upper hand. They're the ones telling you what they can do, and the prices are fixed in the gigs.
There's no room for negotiation if you choose to buy gigs. But you can still reach a middle ground if you choose to message the designer for customized services.
Fiverr charges more than the crowdsourcing platforms we've discussed when it comes to commission though.
If you're a designer, Fiverr will charge a 20% commission from your earnings. And if you're a business, it charges you $2 for purchases up to $40, and 5% for anything above that.
So Fiverr charges designers more than their clients, whereas 99Designs, DesignCrowd, and CrowdSpring charge Clients more than they charge designers on average.
Different freelancing platforms work for different people. Fiverr may or may not work out for you regardless of whether you're a business or a designer.
It is good to explore and experiment with more platforms to find which one works best for you. That brings us to our next freelancing platform – Upwork.
Upwork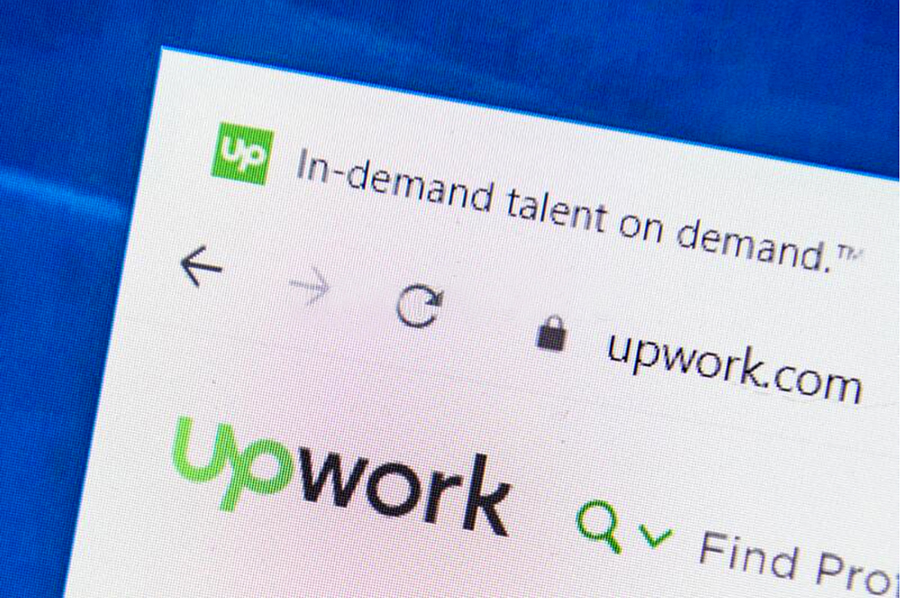 Just like Fiverr, Upwork is a freelancing platform where clients and designers find each other. However, Upwork has a different way of working.
Unlike Fiverr, Upwork gives clients the upper hand in the market when it comes to stating the services they want, and the budget they're willing to allocate.
Clients and freelancers from all over the world have accounts on Upwork. It is more of a free market that works on demand and supply of skills.
Employers or clients are the ones who post the projects when it comes to Upwork. They state the details and budget.
As a freelance designer you place bids on projects you can take and there you state your rates – hourly or any other – and the pattern or schedule you'll follow when delivering the project.
The client selects one or more of the bidders and grants them the project. There are some details of Upwork you should be aware of when it comes to working on this platform.
Aside from money, there is another currency that designers or freelancers, in general, need to use. It is called Connects.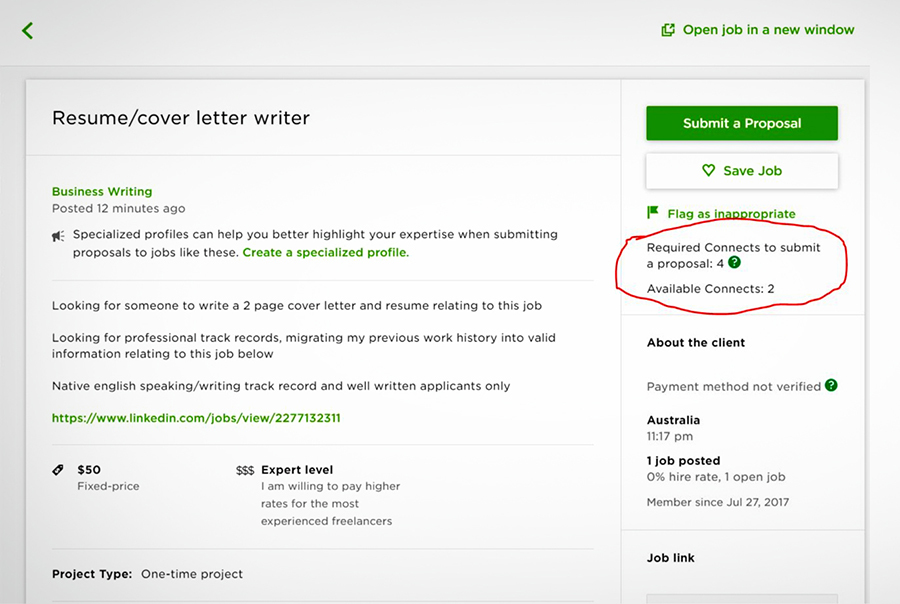 What are Connects? Why do Designers need them? And where do they get them from?
Connects are more like digital coins on Upwork. The bids any designers place don't come for free. Each bid requires a freelancer to spend a certain number of Connects depending on the project.
You buy these Connects from Upwork, and then you spend them on bids. Some projects refund the Connects if a freelancer is not hired, others don't.
It is often mentioned in the project details whether the Connects will be returned on rejection or not. Other than that, Upwork encourages everyone to get their accounts verified on Upwork.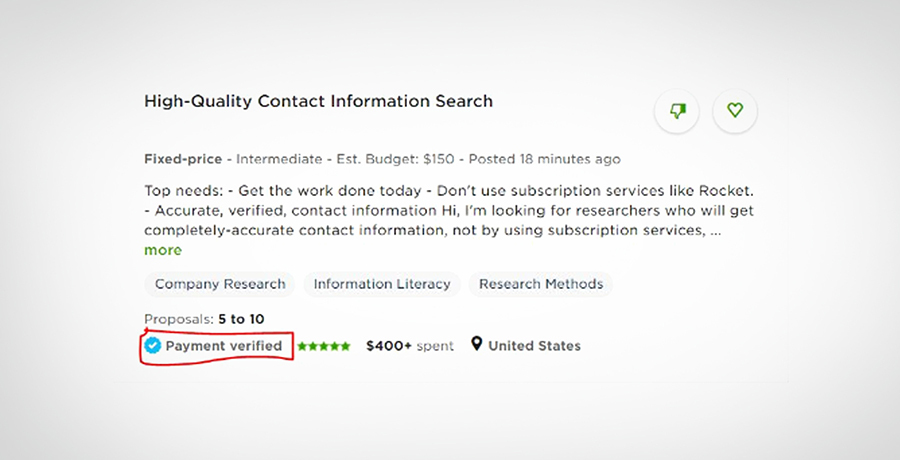 Upwork takes responsibility for the accounts verified by Upwork and makes up by paying on behalf of the verified account in case there happens to be a fraud, dispute, or any other problem.
When projects are posted, Upwork shows whether the accounts posting them are verified or not. Unverified accounts do exist on Upwork, but people pursue working with them at their own risk.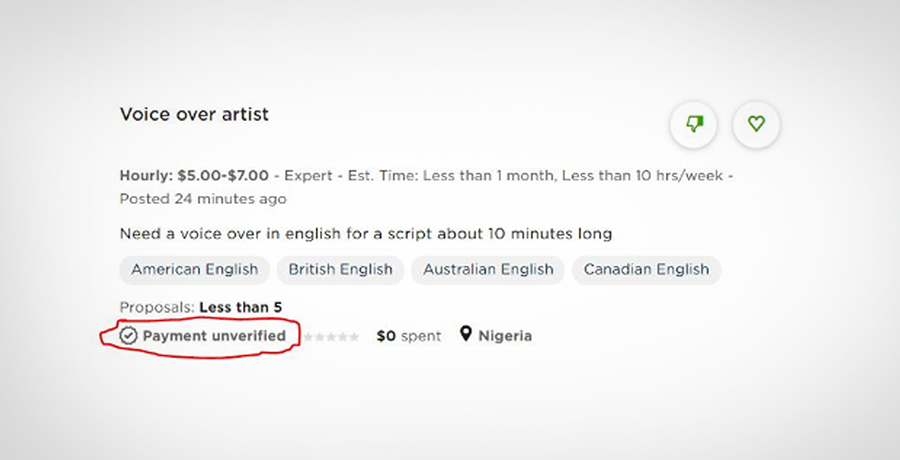 Upwork charges designers different commission rates at different stages of projects. It starts at 20%, goes down to 10%, and then 5% of your total income.
As a client, you are charged way less than designers. Upwork charges only 3% of your payment as a processing and administration fee.
You have a lot of choices whether you're a designer or a client on Upwork. As a client, you get to choose from multiple bidders.
As a designer, you choose which project you want to bid on and which clients you want to work with.
Since we've been talking about freelance platforms in general up til now, you might be wondering whether there is any such platform exclusively for designers or not. And that's what our next one is all about.
Dribbble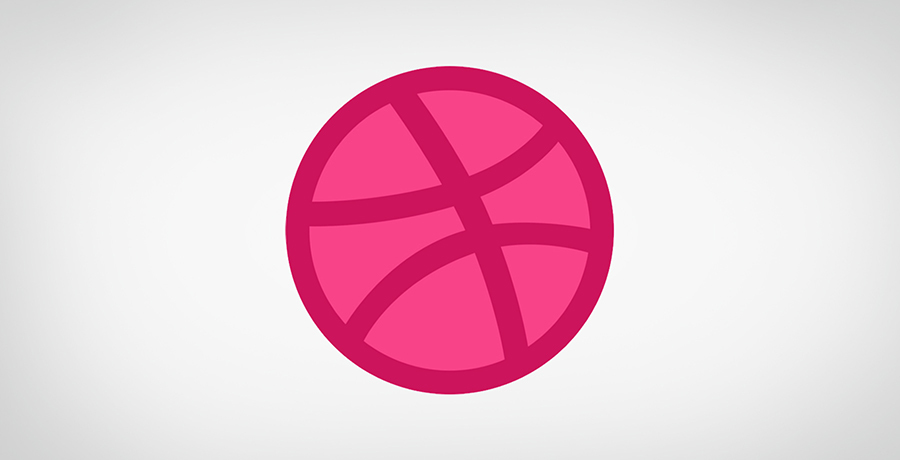 Dribbble is a platform made exclusively for designers and people looking for design services. It gives you an option to build up your profile and use it to get jobs, projects, and designers.
You don't have to build your portfolio from scratch in here, or on any of the freelance platforms we talked about. You can simply add your past work and you're good to go.
As a designer, you can find both, jobs and freelance projects on Dribbble. As a client, you can hire designers for jobs as well as freelance projects.
Dribbble is a unique platform because access to Dribbble is absolutely free. Anyone can set up their profile on Dribbble, look for jobs, freelance projects, or profiles of designers for free.
Then how does Dribbble make money? Dribbble charges companies for posting jobs on Dribbble's job board. It can cost anywhere between $338 and $375 depending on the slots you buy.
This platform is where high-quality designers often prefer to hang out because of the opportunities it holds. It charges them nothing and helps them get a stable income their skill level is worth.
If you're more into the bidding model of the freelance platforms but looking for cheaper alternatives, we have another platform for you.
Freelancer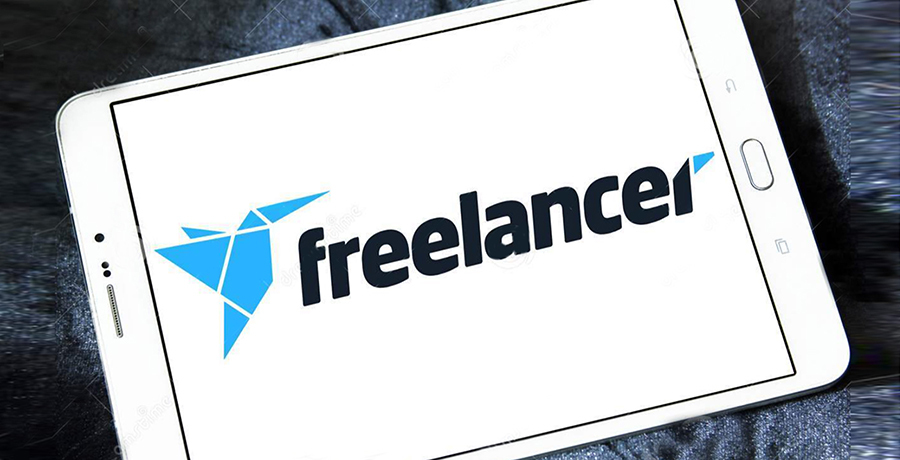 Freelancer has its own interface designed to keep you focused on upcoming freelance projects related to your field.
Apart from specifying your skills to help algorithms show you relevant projects, freelancer allows you to browse through projects from other categories as well.
It has all the projects sorted. If you choose IT, it will show you all the IT-related projects, if you go back and choose writing, it will show you all the writing-related jobs.
Freelancer is relatively cheaper when it comes to overall market rates on this platform, which shows there's an abundance of freelancers in there.
When it comes to bidding on the projects, freelancers are allowed 8 free bids a month. If you want to bid on more projects, you need to buy one of its premium packages.
Aside from that, Freelancer charges you 10% or $5 (whichever is greater) from your earnings. So, from a freelance designer's standpoint, the rates are cheaper than Upwork, Fiverr, DesignCrowd, and even 99Designs.
Will you find quality designers and clients on Freelancer? We can't be so sure about that. In fact, since there is no option to make a portfolio on Freelancer, you never know what you're getting into until you message the designer asking for past work.
The same goes for the employers you find on Freelancer. You can never be sure who to trust, and there will be many paying ridiculously low rates for the amount of work they require.
Thankfully, you can check their record through the reviews and ratings left on the profiles in both cases. But that still wouldn't suffice if you want to check whether their style aligns with yours.
The good thing about Freelancer is that it focuses on time management. So the time limit you choose while posting the project will dictate how long it will take before the project is closed.
That way, freelancers know beforehand how much time they have to submit the project. It works great for low budget people running short on time, and designers who are good at pitching or quick to respond.
If freelancing is not your cup of tea when it comes to designing, you can opt for agencies and firms that are dedicated to designing.
Design Agencies
Design Agencies are proper companies that take projects and employ their teams to get them done.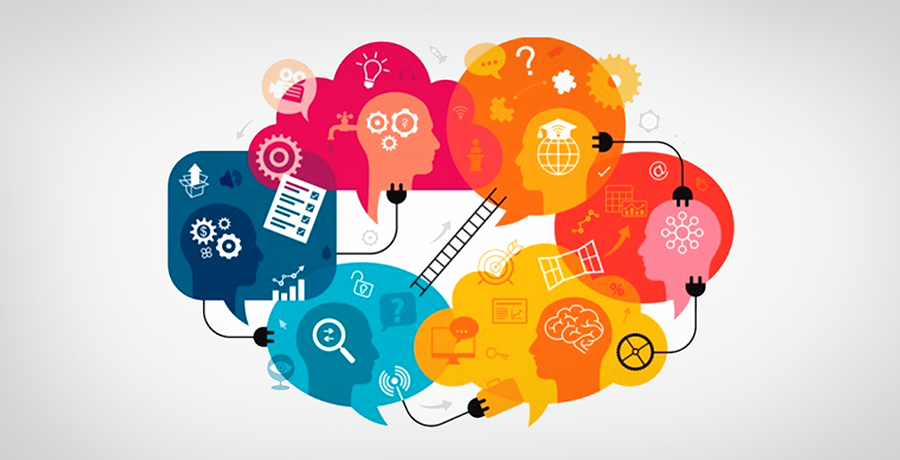 They can work on a contract basis, charge monthly, and can have a diverse range of packages to offer.
They usually have salaried employees. Some are a mix of full-time employees and contractors. Many even outsource some parts of the projects for various reasons.
They can even have a bunch of freelancers at their beck and call. They have to have flexible minds on board with countless ideas and plans up their sleeves to meet their goals.
The size of Design Agencies varies a lot. It can be a startup with just a couple of individuals, it can be a team of 50 or so employees, and it can also be a corporation with hundreds of employees.
Pros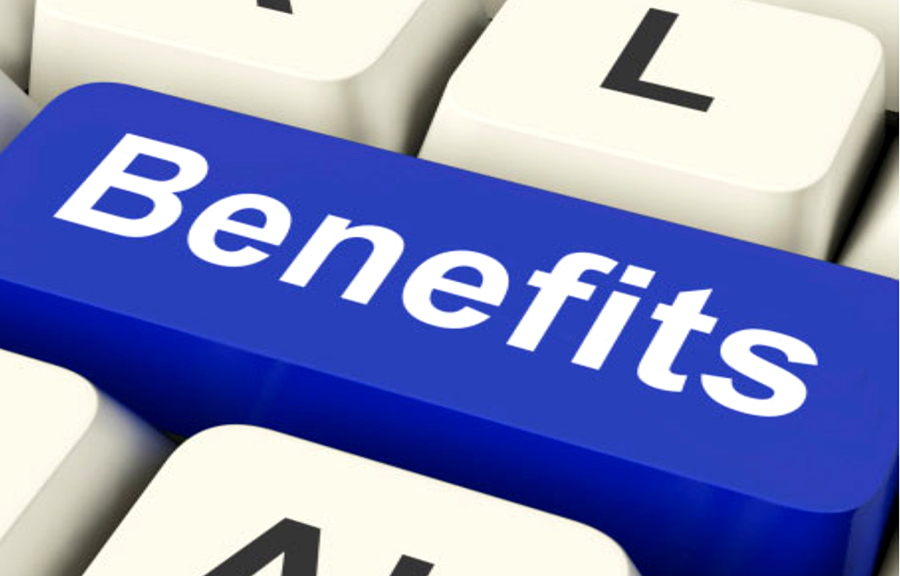 Regardless of scale, design agencies have their benefits for clients and designers alike. Let's weigh the benefits for each party involved.
As A Designer
As a designer, a design agency can be both, good and bad for you, depending on how you see it. Some of the heaviest advantages a design agency has to offer you are:
You can get a stable or constant income if you go for a full-time job in it.
You don't have to look for clients.
Your work is polished further.
You learn from seniors working there.
There are other flexible contracts an agency can offer.
You don't have to worry about other aspects of maintaining your workflow.
You get long-term work.
Your network expands.
How much value do these benefits have for you? That depends on your aims and preferences. What do businesses get out of Design Agencies? Let's find out!
As A Business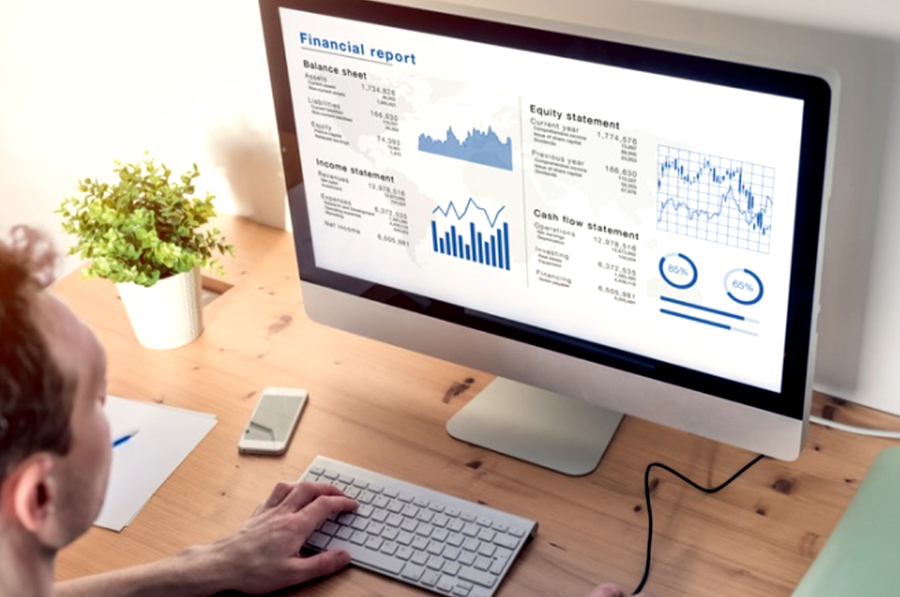 As a business or a client, there are a lot of things you can get better from design firms compared to individual designers. Let's see what those things are.
Near to perfect designs because they go through a lot of revisions, editing, and polishing before reaching you.
Reliable timelines because they have policies in place.
A team of specialized individuals.
Designs that meet industry standards because that's the bare minimum for them.
Expert advice on design strategies.
Professionalism.
Security or reliability.
You don't have to explain too much or too many times.
Are these benefits worth it? That depends on your priorities and resources.
Let's see what the tradeoff is on both ends when it comes to working with design agencies.
Cons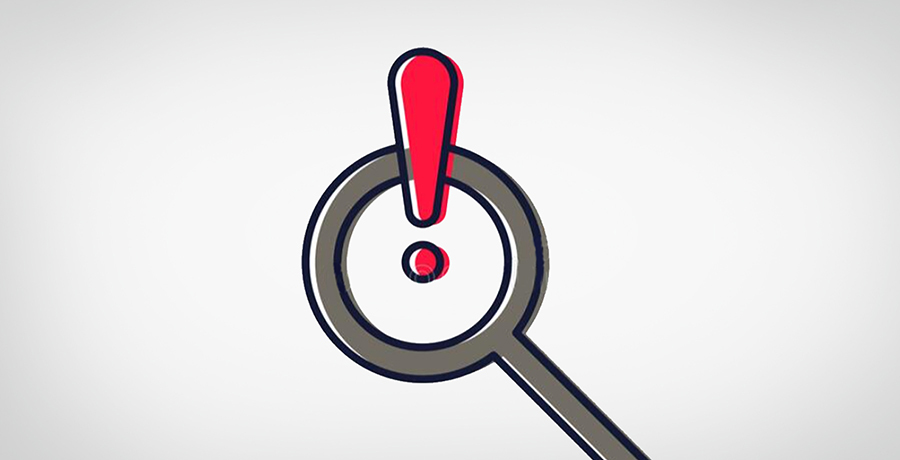 While design agencies are a good option for many reasons, you should know the cost of opting for one. Let's talk about the downsides of working with a design agency.
As A Designer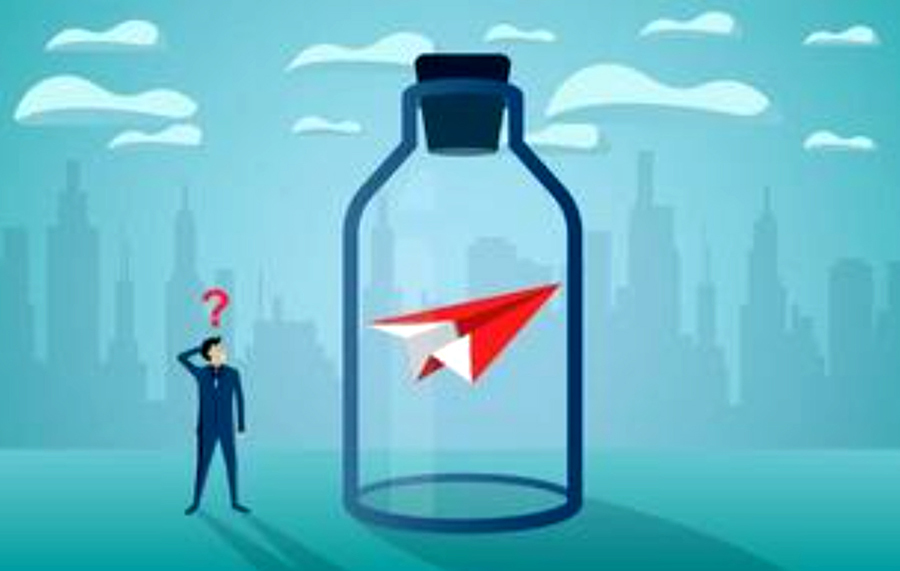 If you're thinking about working with a design agency, there are a few things you will be compromising on. The most common cons of working with an agency can be:
Comprise of freedom to work with anybody else.
A full-time job can mean employers will try to get more work out of you for a fixed salary.
More regulations in addition to client briefs.
The constant pressure to deliver more.
Even if you're getting paid per project, there will be a high margin the agency gets to keep.
If you're a freelancer, they will try to lower your rates.
You might be handed out bits and pieces of a project instead of getting a holistic view.
You have to keep the company's goals above everything.
You might not get the recognition you deserve for your designs.
If you think designers are the only ones who have to compromise here, think about the clients these design agencies deal with.
As A Client
When you choose a firm over an individual, you must know what you'll be sacrificing to achieve your goals. Here are a few common compromises you will have to make when working with an agency.
Agencies tend to be a little more rigid compared to individual designers because there are more people and procedures involved.
You have to pay a significantly higher price compared to what the original designer would have charged individually.
There can be a lot of communication gap as your projects go through many levels before reaching their final destination – the designer.
It can take longer for a firm to deliver your assignment since there are many procedures involved.
Paperwork can be daunting for bigger projects.
You might never get to know your designer, or whether the designer will remain the same throughout the project.
Are the downsides worth the benefits? We don't know. It varies from person to person, case to case, and company to company.
The main point is that you should know what you're getting into before making a choice.
Important for you: 9 professional logo design benefits you hardly know about
Comparison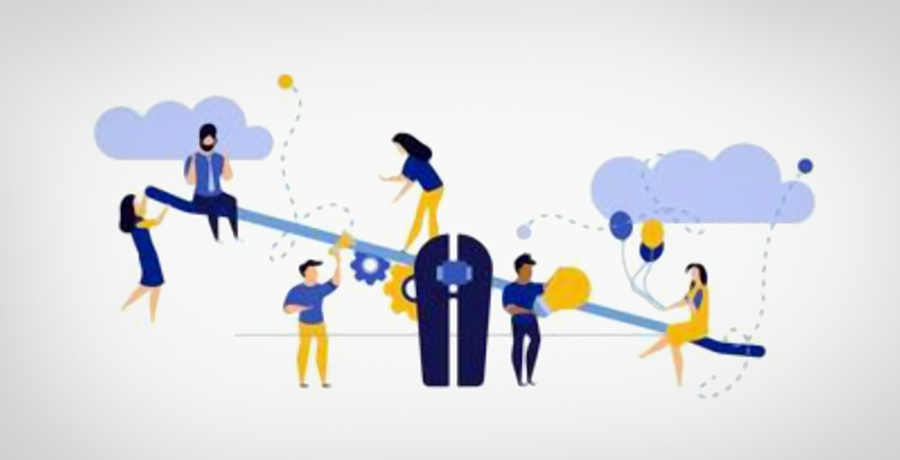 Let's go through a quick comparison between all the platforms we have discussed for the design community.
99Designs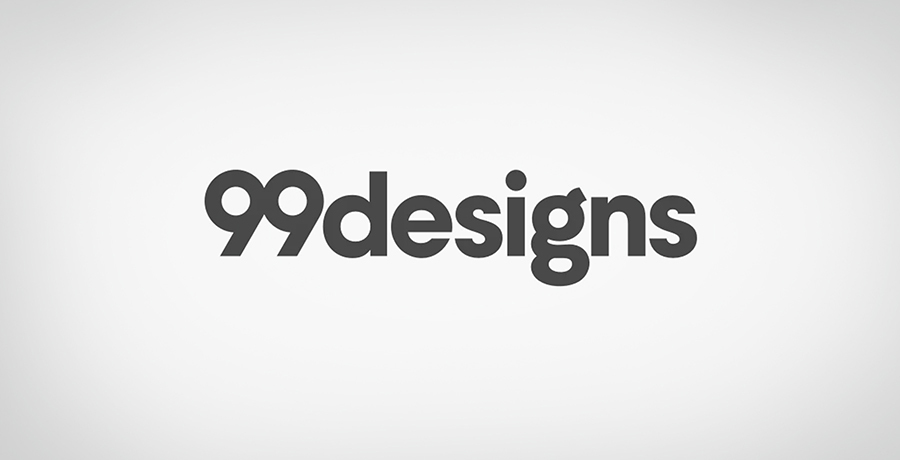 99Designs is a crowdsourcing platform with an option to go for one-on-one projects as well. Most clients prefer contests over one-on-one.
It gives newbie designers a chance to showcase their skills to the right audience, get leads, learn from more experienced designers, and advance their careers.
The chance to make money while gaining exposure and developing a network is pretty lucrative. However, 99Designs isn't a great choice for everyone.
If you're a midlevel designer or an expert in your field, you've outgrown 99Designs already. It can only serve as a hobby to take on occasional challenges for you, not a means for earning.
You know very well you're worth more than what 99Designs has to offer. You can stay there as a mentor for the junior designers though. It is another experience to help others make progress in their careers.
As a client, 99Designs is good if you're looking for a great number of concepts, ideas, and options on a limited budget.
But if you're looking for high-quality designs that meet industry standards, or a seasoned designer that understands your niche well, 99Designs is not exactly the place you should search at.
The best you will get there is a mid-level designer, that too, mostly for one-on-one projects. There are plenty of good designers on 99Designs too, but they are rare, and hard to find in a massive pool of entry-level to mid-level designers.
DesignCrowd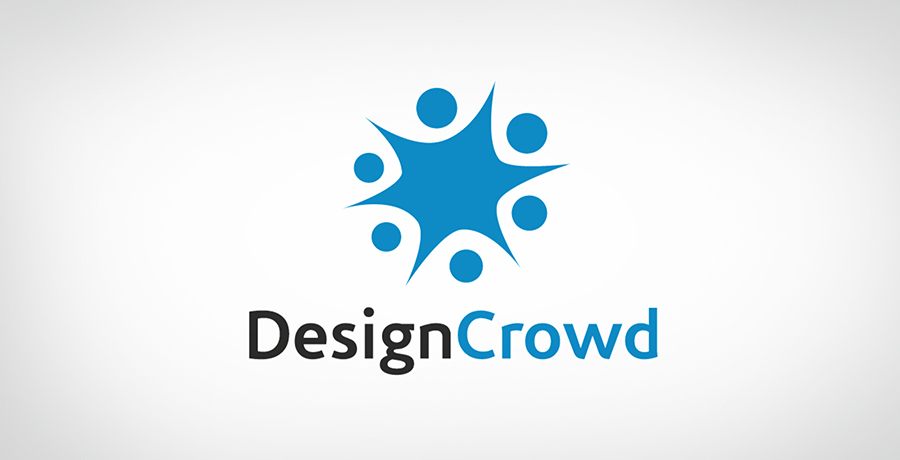 DesignCrowd is another platform similar to 99Designs. It is cheaper in comparison to 99Desings and has a more diverse pool of designers and employers to offer.
Just like 99Designs, it charges the clients for posting a project or running a contest. And it charges the designer a percentage of their income made through the platform – 15% to be more specific.
DesignCrowd too provides a great opportunity to prove yourself as a designer, develop your portfolio, get leads, learn from winners, and kick-start your career.
However, it does not pay well enough for seasoned designers to stick around. Experienced designers won't be compelled to work hard and build a profile on DesignCrowd.
And the ones who start from DesignCrowd won't stick around once their market value increases. It doesn't have any incentive for you if you're already paid more than what you can earn through this platform.
So for clients, while it may be easy to find cheaper services and more options, it will be hard or nearly impossible to find quality designers active on DesignCrowd.
CrowdSpring
CrowdSpring, known to be the cheapest among the three popular design platforms, has an edge over the other two in terms of quality as well.
Since it is free for designers, and they get to keep all of their earnings through this platform, quality designers are more likely to prefer CrowdSpring over the other two crowdsourcing platforms if they were to work through them.
But there is still one thing that doesn't work in favor of expert designers. The platform attracts low paying clients. People come in expecting lower rates, and the competition in terms of pricing is high.
For the quality designers to prove their worth on this platform, they will have to do some unpaid labor, and later work on lower rates for a while until they're able to demand what they're worth.
Even then, this platform might not attract clients who can afford their level of services. In this case, too, it is mostly good for entry-level to mid-level designers who wish to build their image and get leads.
Since most of the quality designers are aware of their worth and what the crowdsourcing platforms can offer them at best, they hardly stick around or stay active on there.
As a business or client, you will find economical services and a great number of options on CrowdSpring, but you will still have a hard time finding quality services or professional experience.
Freelance Platforms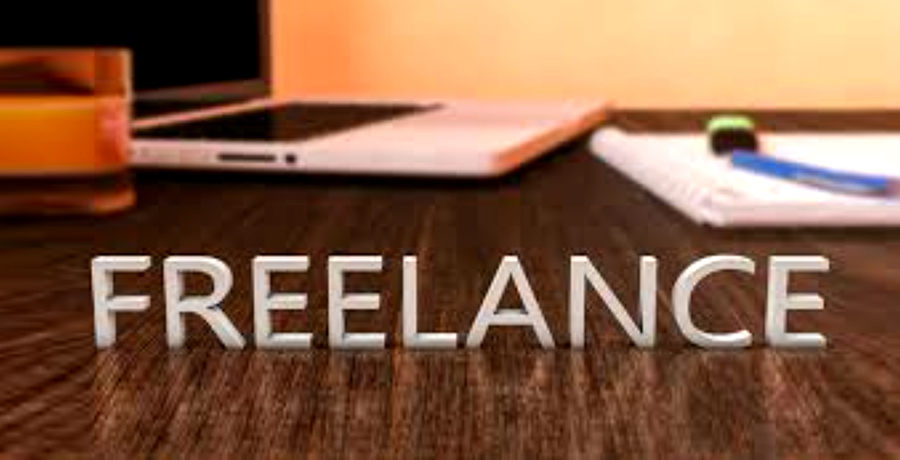 Freelance platforms are designed to offer direct or one-on-one interaction between prospects and talent. Different platforms are bent in favor of different niches.
Some favor clients by offering more choices through a bidding model, while others give designers the upper hand by letting them post gigs and rates.
Some balance out the structure and benefit both equally. Most freelance platforms charge designers a commission ranging from 5% to 20%.
Some platforms – like dribbble – don't charge designers at all, and companies looking for talent to recruit make up their revenue stream.
The freelance market as a whole is very dynamic and the trends in terms of demand and supply change a lot.
However, once a client gets comfortable with a freelance designer, it is highly unlikely that they would ever want to switch. Even when offered more benefits, they feel uncomfortable with the change.
It is mostly because of the trust factor at play since they are exposed to all sorts of risks in the freelance market, and the fact that the designer has worked with them in past, hence knows their preference better adds more to their comfort zone.
Many clients prefer hiring freelancers because of the fair play in terms of payment. They pay for the amount of work they get, or the number of hours someone invests in their work precisely, nothing more and nothing less.
So as a freelance designer in the open market, once you have secured enough long-term clients, you can make a living off of a flexible and mobile way of earning.
You still have to keep your doors open for new prospects, and a couple of clients may as well leave or stop contacting you every once in a while.
The freelance design market also accommodates people who have just one-time projects or need the services occasionally but not all the time.
On average, your goal should be to make your personal brand strong and reliable enough for people to want to stick around or refer to others.
If that seems a little too scary at the start, you can go for a safer option, that is, design agencies.
Design Agencies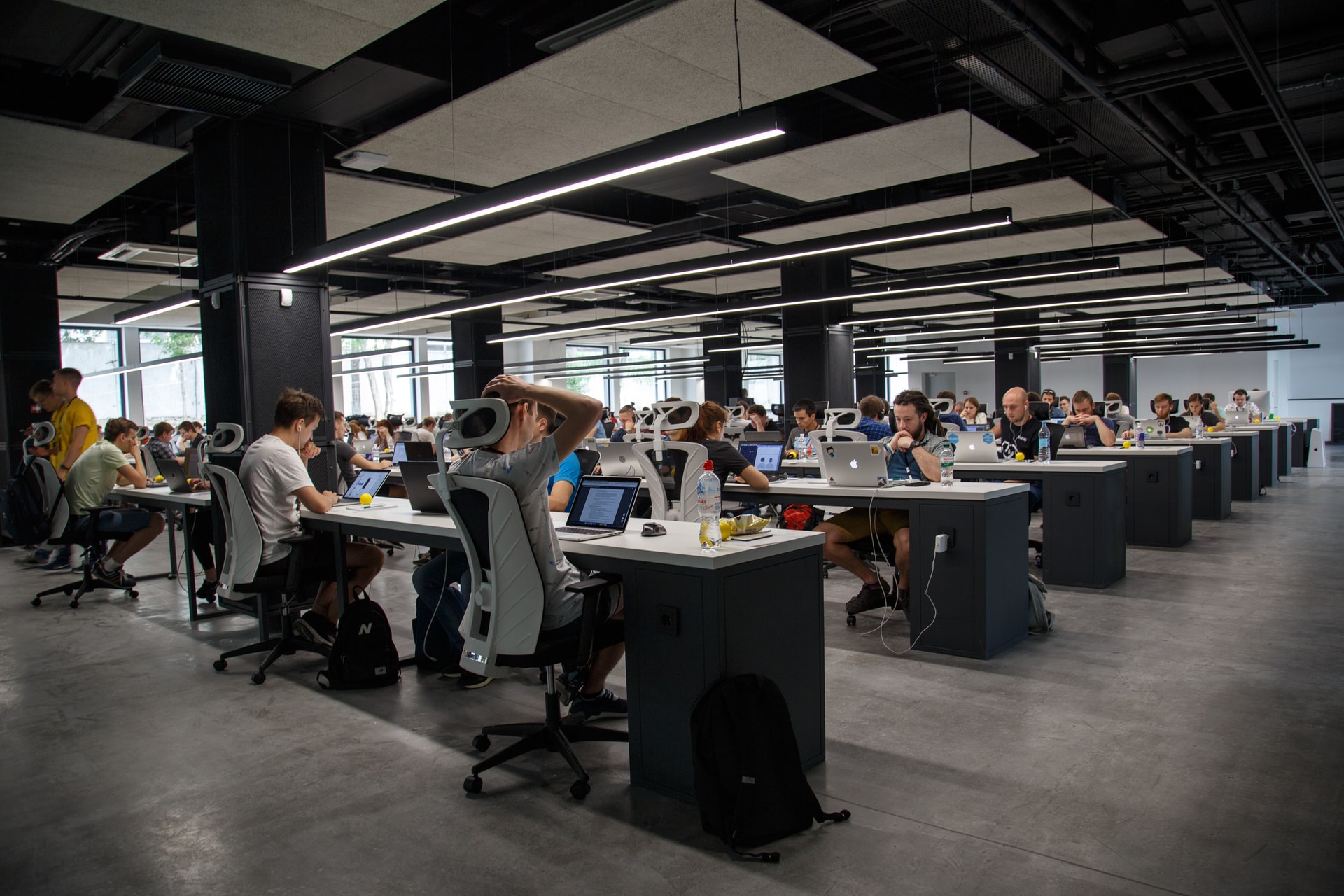 Design Agencies are good when you're looking for safer options both, as a client and as a designer. These firms are made up of teams of professionals.
They have systems in place and many afford to use tools that increase the quality and efficiency of work. They have standard procedures and can be easily held accountable for their work.
The overall quality of work is better because it goes through several hands, polished, reviewed, and edited multiple times to achieve the final result.
As a designer, you can get consistent income out of design agencies, and you don't have to look for clients or invest in marketing yourself or pitching to each prospect for work.
However, when it comes to working with agencies, they have more regulations in place. The deadlines are stricter, the policies are more rigid, your freedom is compromised, and it is hard for them to be flexible because there are more teams and procedures involved.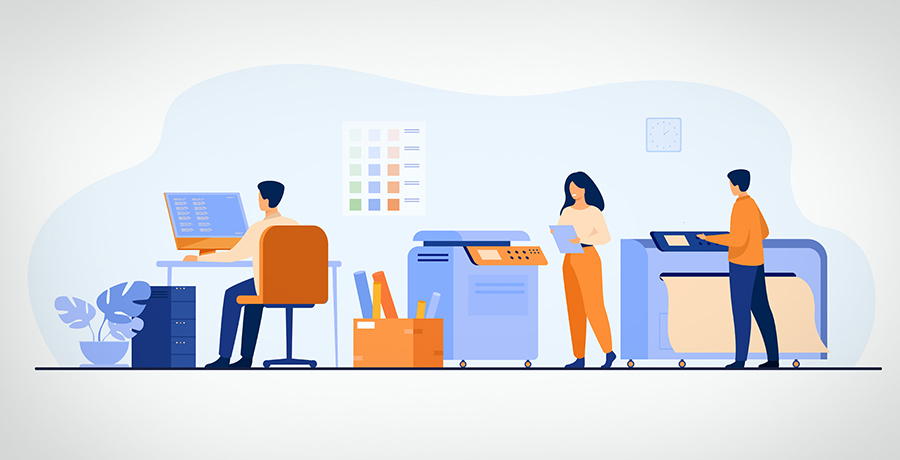 You don't get credits for your work most of the time. And since many clients don't even know you designed it, the agency is the one who gets the benefit in terms of reputation – not you.
Agencies charge clients more and pay designers less. That means there's a great margin they keep. The chances of miscommunication are higher because there's a whole hierarchy involved.
Overall, they are safe and meet the industry standards, but not everyone can afford to hire a firm or compromise their freedom, credits, and worth for it.
An essential read: 9 Reasons why I think your start-up will fail without a professional logo?
Wrap-Up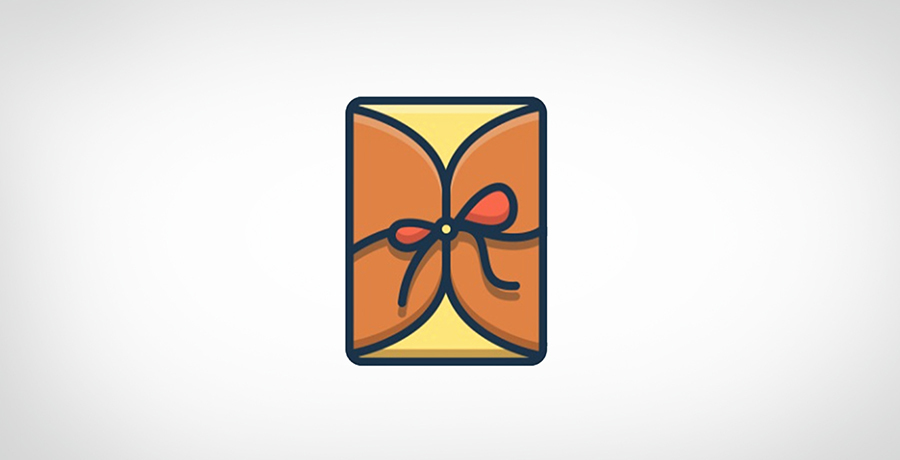 If you're looking for design services, crowd-sourcing platforms can only serve you well if your primary goal is to get as many ideas, concepts, options, and designs as you can for the budget of one.
You may even get cheaper freelance services through 99Designs, DesignCrowd, and CrowdSpring. And working as a designer on these platforms may as well give you plenty of exposure, learning, and earning opportunities.
But the fact remains that these three platforms and their likes are only meant for entry-level to mid-level designers. The experts don't have any incentive in staying there.
Sure you can browse through countless profiles of designers, but the pool of newbies is larger on these platforms compared to the top-level designers – It only makes it harder to find the best ones.
Some of the freelance platforms and design companies in comparison attract a greater number of quality designers since they don't have to start from scratch to build their portfolios in those places.
Add the fact that guaranteed payment is not a privilege, but the bare minimum in most freelance markets once the designer fulfills all the stated requirements, and that's where the professionals will be going.
Competitions or contests tend to attract learners, newbies, or the ones who are not so sure about their market value at the moment.
If participating in contests is the only way to build your portfolio on a platform, professionals are less likely to put in the free labor.
They'd rather move to the free market and build their presence on freelance websites, social media platforms, other portals, and forums to attract business. And that's where you should be looking for quality design services.
Now that you're well informed, it will be easier to make better choices out there with minimal risk and wastage.
Best of luck for your journey!