Digital marketing is evolving just like every other marketing area and with 2021 approaching, we can expect some major changes in the world. It's extremely important to know where the world is heading in 2021, especially with the pandemic still not gone completely.
Digital marketing trends have gained a lot of attention in the past few years and is expected to grow in the future. Although there are many changes and trends expected to see in digital marketing, nobody can be 100% certain about them.
The digital marketing trends in 2021 are based on predictions that can be wrong as well, but there is a lot of possibilities that these trends will make headlines. Here are 11 trends that marketers are expected to witness in digital marketing.
Chatbots for Quick Replies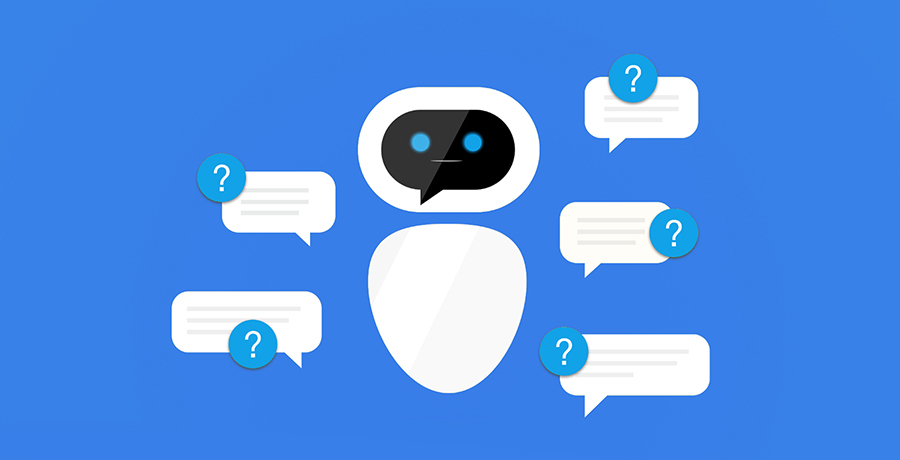 Chatbots are receiving a lot of importance for one reason – customers get quick replies!
The trend of chatbots is likely to be seen in 2021 as well. Chatbots are AI-based technology through which instant messaging is done. No matter if it is day or night, real-time chatting enables customers to get quick replies.
According to surveys, about 63% of the customers recommend chatbots to communicate with the business. Apart from it, chatbots offer various benefits, such as quick answers to simple questions, 24-hour customer service, and instant replies to any inquiries.
Customers prefer chatbots because they never lose patience and they are always available for them. With chatbots, you don't have to worry about wrong details or product information. They are extremely responsive and falls under customer's expectations as well. It's easier to deal with chatbots when you need your answer at 3 am in the morning. 
Be it Amazon or Lyft, everyone today is using chatbot technology to run their customer service business. Chatbots make it easier for businesses to reply to visitors and customers instantly, so you may see them as digital marketing trends in the coming year.
Exceptional Customer Experience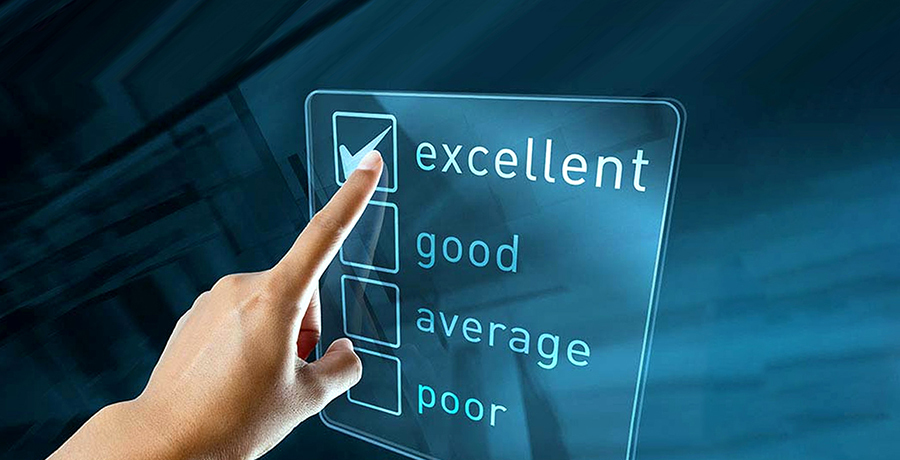 No matter if we enter 2021 or 3031, the customer service needs to be top-notch if you want to stay your customer's favorite. The focus of the marketing industry is no longer on convincing customers to shop from you but to provide them with such exceptional experience that they are forced to come back to you. When you are providing your customers with great customer service, then there is very little left to do in the marketing.
Always remember that your customer is always right and they are very impatient. Customers cannot handle ill-treatment even after the sale, so do whatever it takes to make them happy.
The digital marketing trends will change immensely in the next year, especially when it comes to providing exceptional customer service. No matter if there is a need for a personalized experience, instant messaging, or delivering high-quality work, do it without a question for your customers to make them feel special.
If you are wondering what would make your brand the best one in the market through your customer service, then focus on convenience, efficiency, friendly service, and content. Make sure personalization is a crucial part of your marketing strategy.
Personalized User Experience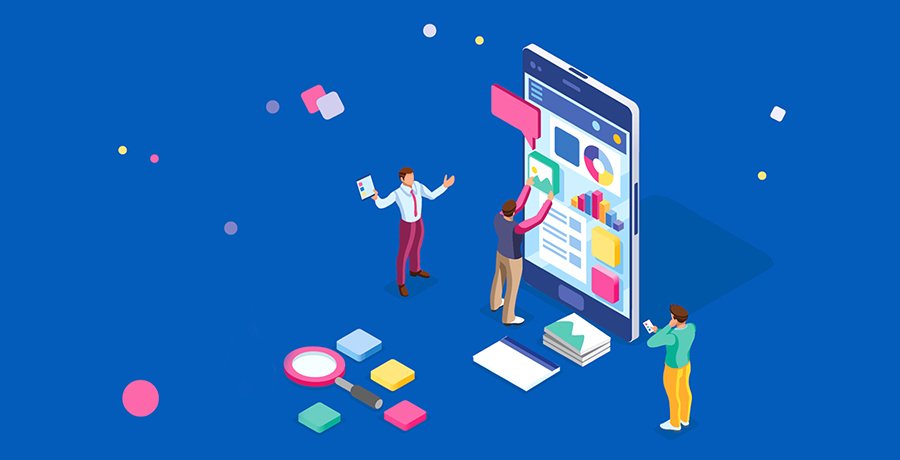 Are you planning to be the best business in 2021? Well, look no more and bring personalization into the equation. From your content to products, everything should be tailored to your customer's needs.
Your customers do not like generic ads or content that cannot help them, so how can you actually catch their attention? Unless you're helping them in some way, they will never come to you or be your customer.
As per the results of a survey, 90% of the customers like personalization and calls it more appealing. When the numbers are saying one thing and you're doing the other, then you should be ready to face the challenges.
Take the example of Amazon and Netflix. What do you see when you first open the app? List of recommended products/services. The recommendations are based on user behavior on the app, which shows that they keep track of what you're purchasing or watching. This makes it easier for them to make an informed decision in no time.
Google's Featured Snippets
As we move to 2021, SEO is still going to stay on top. If you want to be the best among the competition, you have to ace the SEO. As every marketer already knows, Google keeps changing its algorithm from time to time. Hence, the SEO trends are never predictable, but improvement is always needed in this area.
Google is no longer used as a search engine where we had to write the whole keyword, thanks to the voice search. That's not it. The mobile search has further changed the way Google's ranking was once working. Staying on top of Google's SERP pages is still a dream of every marketer.
If you search anything on Google, you will witness the changes in search results yourself. That's how the world of Google has changed in a few years. If you want your business to stay on top and beat the competition in no time, then Google snippets are the best way. There's no theory as to how you can appear on Google's snippets, but they are considered to be the best way to grab attention.
The snippet position is called 'position zero' and is the most liked position on Google's pages. If your brand or business is ranking in this position, you have an over 60% chance of getting traffic on your website. Hence, Google snippets will be a top choice in 2021 for every digital marketer.
Quick Voice Search
Voice search is the new 'search cool'. More than half of the population is busy these days, which means less time to write long sentences or even a small keyword. Voice search is only increasing with time as it's easy and can be done even if you're driving your car.
According to experts, about 50% of the searches are expected to be done through voice search in 2021. Although it seems so far in the future, it's definitely not. Smart speakers are becoming common with each passing day as you can also analyze from Google Home, Amazon Echo, and others.
Make sure that your brand is ready for smart speaker advertising if you want to create brand awareness and want direct results. Having the content optimized for voice search is extremely important as it's not similar to those written queries. By doing so, you will be able to drive more traffic and appear in more searches. Other than that, there are more chances of appearing in the Google snippets.
Influencer Marketing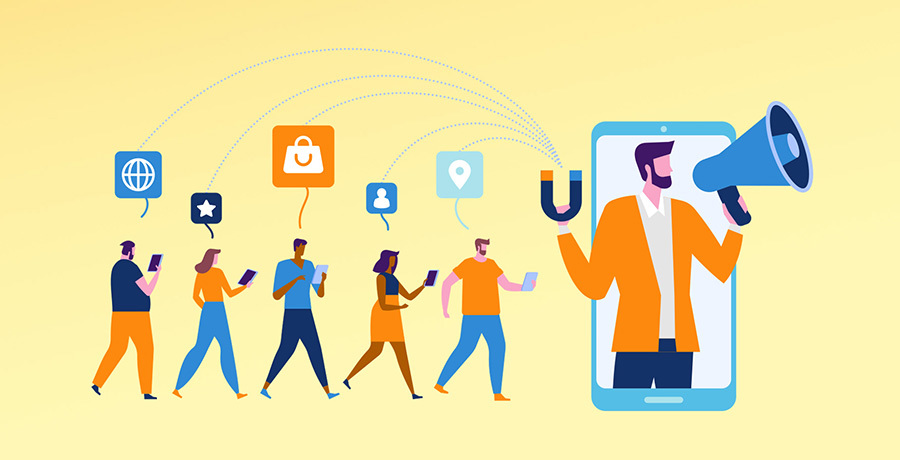 How many of the bloggers on your Instagram account are brand ambassadors? If you're on social media, then you must have seen a huge difference in how the marketing was once done on these platforms. It's no longer about Facebook or Instagram ads, it's also about word of mouth.
Even if you're unable to pay millions to celebrities, you can now target audiences in small quantities through social media bloggers. Influencer marketing is all about paying influencers on social media to market your products to their followers to increase your brand's awareness. YouTube and Instagram are two famous platforms to find such personalities and use their social channel for branding.
Influencer marketing is considered more genuine and authentic as compared to corporate marketing. So, if you want your brand to receive great attention overnight, then influencer marketing is the key for you.
Social Messaging
If you are a brand and not using your social media messaging rightly, then you're doing a loss for your business. It's a free tool that can help you get all the attention to ensure your brand's success and enhanced awareness.
Social messaging apps include WhatsApp, Facebook Messenger, and so much more where you already have known contacts. Such messaging apps give you real-time results as how many people are viewing your messages, how many are replying to them, how many are interested in your products, and whatnot.
Most of the people are messaging each other at all times, so you can take advantage of their online visibility and market your brand. It's easier to send messages and does not charge you any money, so it's like free marketing.
2021 is expected to see an increase in marketing through social marketing apps that can bring direct customers to brands. Although this may not be preferable for big brands, small brands can start from here.
Social Media Stories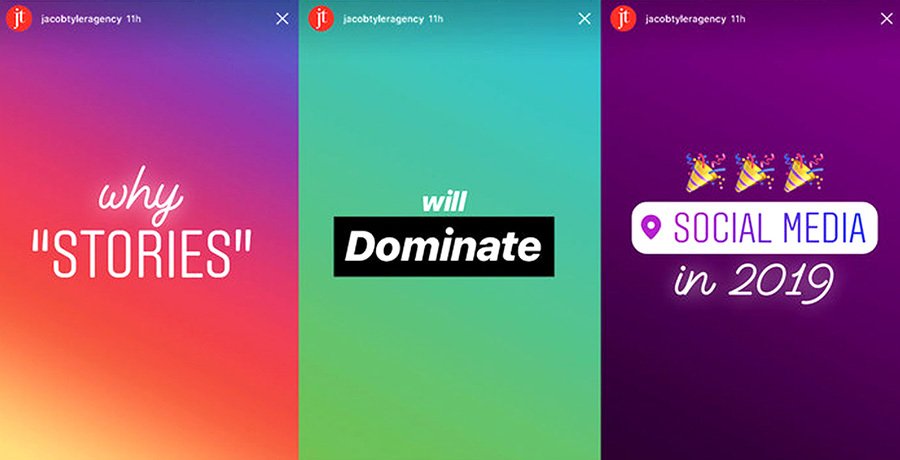 What started from Snapchat is now everywhere – the social media stories!
First Facebook and Instagram followed the steps of Snapchat and now Twitter and LinkedIn are also on the same path. Social media stories are easier to watch, upload, and hard to miss.
The best thing about stories is that they disappear after a certain time that means you can deliver your message without disrupting your social media profile. For branding, it's important to have an aesthetic social media account, therefore, you cannot post about everything on it.
To maintain the vibe of your social media account, social media story is a good option to post your message that also keeps you active on social media.
Some of the best benefits of using social media stories are brand awareness, reaching a younger audience, constant audience engagement, increase in website traffic and affordability.
So, social media stories will stay one of the best digital marketing trends in 2021 without any doubt.
Shoppable Posts
Shoppable posts are somehow new, but they have instantly become everyone's favorite. Social media and eCommerce is becoming extremely famous with each passing day, so there's a lot of chance that shoppable posts will grab all the attention.
One of the main reasons why customers prefer to opt for shoppable posts is that they no longer have to switch from one app to another. Everything can be done in one post and therefore, customers find it easier.
Instagram and other social media platforms are the number one place for people searching for brands, so what's better than leveraging from shoppable posts? Any brand can create interactive and engaging shoppable posts that can catch anyone's attention. Instagram provides a safe platform to brands where they can fulfill their customer's needs in no time. This is expected to be one of the digital marketing trends in 2021.
Interactive Content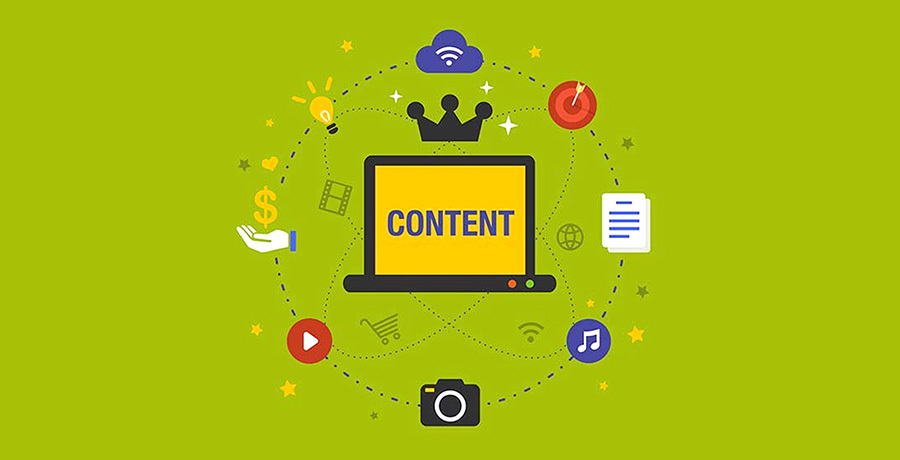 When there is a discussion over the fastest-growing digital marketing trends, interactive content cannot be left behind. Have you seen brands experimenting with new types of content to increase customer engagement? Well, that's because no one is interested in reading long paragraphs.
It's excessively important to create interactive content that offers an amazing experience to your audience. Be it 360-degree videos, quizzes, polls, augmented reality ads, embedded calculators, or others – interactive content is the need of the hour.
So, if you want to stay on top of the competition in 2021, make sure that you're making interactive content for your audience.
Branding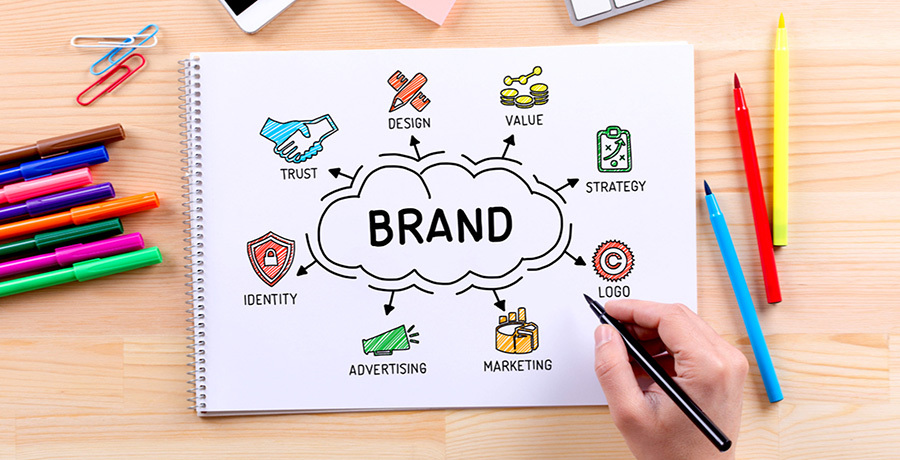 Your brand needs one voice and that was not only valid in 2020. When it comes to your brand, make sure that you're on one page. From your website to your social media content, everything should resonate with one single message.
Digital marketing trends in 2021 will definitely have branding as one of the major factors that influence the brand's marketing strategy. If you're a marketer, then this should be the first step in gaining an audience.
You should also read: The best branding ideas for the year 2021
Conclusion
Digital marketing trends are many and there are many predictions in the market, but only time will tell which ones are true. As the marketing industry is changing, we expect to see great improvements in the coming year.
No matter the trends, it's extremely important for brands to take risks and work on their growth. The changes in the world mean changes required in the marketing strategies and brands that are not aligned with it can suffer loss.
Make sure that your marketing strategy encourages innovativeness.