In the present era heavily influenced by technology, the emergence of online networking platforms and e-commerce makes us question the place of business cards in this digital world. However, experts know that no amount of automation can replace business cards.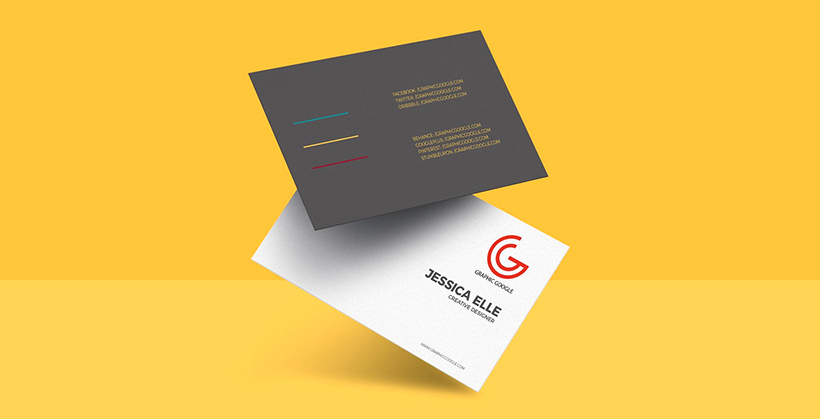 Despite being a small tool in the marketing and networking arsenal, business cards can impact your business significantly, even in this digital age. And statistics show us that they are not becoming outmoded anytime soon. According to one study, roughly 27 million business cards are printed every day in the United States of America, that's almost 10 billion per annum!
Unlike what it may seem, the function of business cards goes beyond just handing out contact information. As a highly personalized form of marketing, business cards help make a favorable first impression. They depict the person's professionalism handing them out and the legitimacy of the company they belong to. An attractive, authentic business card can attract potential customers and prospects while increasing your brand recognition and awareness. For every 2,000 business cards that you pass out, the expected increase in your sales is up to an average of 2.5%.
One of the significant advantages of print marketing and business cards is that they are physical. Their tangibility is what makes them a useful marketing tool. A business encounter that ends with an exchange of emails or phone numbers ends there. However, a business card can be forwarded and shared with colleagues, friends, or family.
A sound business card speaks not only for itself but for your entire brand. You don't want the first impression someone has of your company as 'cheap' or 'distasteful.'
You don't need a logo designer or graphic designer to tell you that not all business cards equally serve their purpose. One created by an expert custom logo designer who has put time and effort into it will stand out from the plethora of ordinary business cards. The colors, tones, the logo, placement, size, and types of fonts are only a few of the many factors that logo designers pay mindful attention to when designing a business card to reflect your brand honestly and depicts the caliber of your company aptly.
Font combinations play a vital role in the overall look of a business card. Font size, type, and combination are equally crucial in the company logo and the contact details printed on the business card. The purpose of a business card is to provide information, so the foundation is set with words. Professional logo designers always design their initial templates in black and white. Hence, colors and tones are secondary factors that bring the whole look together, while font combinations remain the predominant key in determining a business card's appearance.
Because of the noteworthy role of font combinations in business cards and logos, the following are 32 font combinations to help logo designers and graphic designers design outstanding business cards.
Clean sans serif fonts Clean sans serifs like Arial, Helvetica, and Myriad Pro have been perennial favorites for business cards. They are most logo designers' preference because they're legible and versatile. They can serve any business from a tech startup to a general contractor. They give business cards a sleek, modern look and depict a company's efficiency.
They usually have large ranges of styles and characters, allowing logo designers to add more weights to their designs. Note that these sans serifs are not always the best choice for business cards trying to send a more human message.
1. Handwritten or calligraphic scripts
Calligraphic scripts or personalized handwritten fonts are best for new businesses that are aiming to build their brand. Exuding warmth and individualism, these business cards are meant to narrate a profound tale and to listen to yours. These make the company accessible so that clients can reach out anytime.
2. Vintage fonts
Vintage-style fonts work wonders for well-established industries and companies that have been operating for a long time. Timeless and classic, vintage-style fonts work tremendously well when layered with worn textures. Fonts like Clarendon and Rockwell can also be used for a doctor's office card!
3. Fun fonts
A sound business card has a personality that is in accordance with the organization it represents. Businesses like day-cares, pet-shops, and outdoor recreations require business cards that have a playful semblance without irreverence. A plain card with a sans-serif font might not harbor potential clients' attention and turn them off. A fun card with a hint of quirkiness is what you might need to attract such customers!
4. Character-driven serifs
Serifs are an excellent choice for business cards because of their readability. Because business cards are no more than 3.5 inches in length, it is essential that whatever information is printed on it is legible. The worst thing you can do when you hand out a business card is the person to squint their eyes as they struggle to read. Serif fonts like Bodoni, Caslon, and Garamond are refined looking fonts that project reliability and class.
Interesting for you: 32 Fonts Used By Famous Logos of The World
5. Using logos
If you already have a captivating logo, half your job is done. Your logo designer can incorporate the logo into the business card in many interesting ways. If the logo is large enough, it can take up one side of the card and the contact information can be printed on the backside. However, if it is small, you can incorporate text around it to tile it into a pattern or go for die-cutting. Just make sure the design is cohesive and easy on the eyes.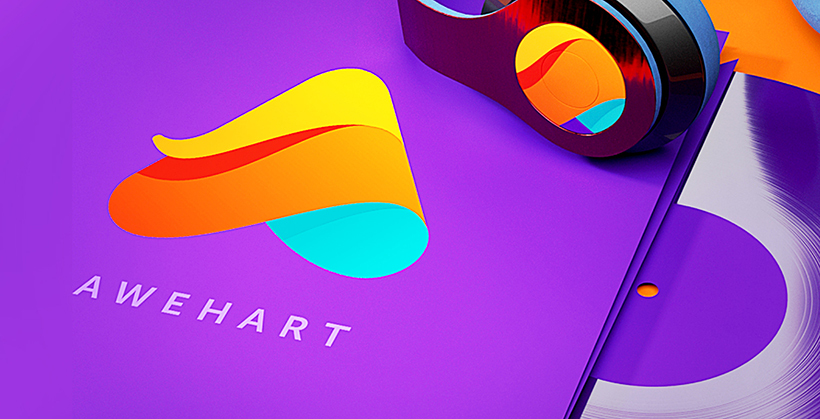 6. Detailed fonts
Pick a single character, for example, in the company's name or your name to focus on. A strong character set with interesting details like a nifty ligature or a long tail can make a great statement font for a business card.
7. A harmonious pair
Most logo designers have a keen eye and can tell if two fonts will work together or not. There are no rules for this, though. Play with different fonts, try to mix and match fonts such as a serif and sans serif or sans serif and novelty typeface. Choosing a similar pair is a shape and height, but different enough to create distinct contrast and be aesthetically effective.
Serif Font
Sans Serif & Novelty
8. Riesling
Tight tracking and character lines transitioning from thick to thin, the Riesling font is timeless and elegant. It is a delicate font with an exaggerated descent that projects playfulness. It works best for business cards because of its European touch and smoothness.
9. Elixia
Each character angled like a crystal, Elixia is an edgy font with an unparalleled grace. On business cards, it is an excellent choice if you want to make a statement.
10. CODE
A modern take on the sans serif fonts, CODE is a font you will appreciate for its simple curves and edges. In all caps, it looks clean, elegant, and straight to the point.
11. Nevis
An excellent choice for your information to stand out, Nevis typeface, is best used in all caps. Strong angles and bolded characters, Nevis works best when you want to go for a single font in multiple weights. It demands attention but not in a showy way.
12. Campton
A contemporary take on Johnston Sans and Gills Sans to shake things up a bit, Campton is a font you want to go for to make your name stand out.
13. Sofia Pro
Sofia Pro can be used throughout your business card because of its multi-purpose appearance. Modern and beautiful in a bigger font to dominate and playful in a smaller font, Sofia Pro never loses its poise. This font doesn't disappoint with block colored backgrounds.
14. Ambarella
Flirty calligraphic style with sensibility, Arabella is a beautiful font. It flows freely around the edges and gives a personalized touch to your business cards.
Inspired by the antennas of cockroaches, Futuracha has logo designers in awe. A design mystery, it can be used in your business cards to make them striking and unique. It works best when embossed with a metallic foil.
 16. Milkshake
Curvy and wholesome, Milkshake invokes happy memories and a sense of playfulness in its reader. It can be used in collaboration with a sans serif for a paradoxical look.
17. Aleta
A flawless geometric design, Aleta gives your business cards the professional touch they need.
18. Solomon
A royal looking font, Solomon is best suited for businesses related to fashion and luxury. Regular, round, and semibold weights add elegance to the font.
19. Southampton Signature font
Southampton Signature font is the best for handwritten signatures, as the name suggests. A handwritten signature on your business card adds style to your card.
20. Mosk
Smooth around the edges, Mosk is a clean and minimalist font. It exudes creativeness and reliability. The bold design is best for headings on your card.
21. Riviera
Riviera is a font with a unique, geometric design loved by logo designers. Its uniqueness makes it stand out, which is why it can be used to craft titles.
22. Helios typeface
Bold, wide characters of the helios typeface are best for companies with a small brand name or acronyms. The futuristic design makes it ideal to be used in business cards for a personalized look.
23. Kiona
Ultra-modern and clean, Kiona will give your business card a visionary personality.
24. Metropolis
An elegant urban design with a compact tracking, metropolis with its heightened characters, and serif font can be used in many sizes because of its readability. 
25. Jaapokki
A decent, artistic font with stout characters, jaapokki, makes your business card a unique one.
26. Jura
Jura comes in when you are looking for the best option between sans serif and serif fonts. This particular design is a mix of both convention and modernism. Best of both worlds, Jura is sure to give your business card a good stir.
27. Tarjan
Tarjan is your best choice if you like classy and straightforward. With a roman touch and exaggerated ends, Tarjan is a captivating font.
28. Eurocine
Eurocine is best for businesses in the building industry because of its big, block letters. This font demands a second look because of its dramatic design.
Simple but beautiful, never harsh, but sharp, this font will bring your business card's look together.
30. Paralines
A font that speaks for itself, literally. Big characters detailed with parallel lines, paralines is a font that will add a pop to your card.
31. Cute punk
If you are a logo designer and are going for a square business card, this is your font. Playful and funky, this font will work best for small businesses like ice cream parlors and book shops.
32. Brux
A pure business card font with a twist. Brux is a brush style font with bold, beautiful letters that work miraculously with colors.
Conclusion
While designing a business card, keep in mind its purpose. Amateur logo designers sometimes get too excited and design business cards that have too much going on. Readability should be your priority. Even if you want to go for a fun novelty typeface, choose the correct font size.
Design a card that captures the spirit of the company and one that makes people take a second look.