Have you recently started a new business and planning to start working on the artwork? Well, don't worry as we have everything that you need to find the right inspiration for your logo.
A logo contributes towards the brand identity and if you want people to always remember you, then a logo is a small thing through which they can instantly recognize you.
Since there are hundreds of businesses operating in the market, therefore, it's harder for new businesses to do something unique with their logo. However, if you have a clear business idea, then it may not be so hard for you.
It's okay if you're a designer and finding it hard to come up with something
Where to Find Logo Inspiration?
Not every logo is an inspiring logo and if you want to find the right direction, then you have to search for it in the right place. You cannot invest all your days thinking about how to create a logo, especially with the deadline approaching. Hence, stop looking here and there, and here's a list of places where you can instantly find logo inspiration.
Brand's Story
Every brand has a story that they want to tell their audience and that is where you can find the logo inspiration. Any inspiring logo also defines the brand's story uniquely and creatively. Instead of finding answers on the outside, it's better to look for them inside where you have plenty of information to start working on the logo.
For what it's worth, a logo that showcases the brand's story is much more appreciated than following someone else's story in the logo. Ask a few questions:
Does your brand possess any kind of characteristics that make it stand out in the crowd?
What kind of typography goes well with your brand's identity?
Is adding a brand slogan or tagline a good option for the brand?
What is the style of the brand?
These questions can help you look deep into the brand's identity and come up with unique logo designs that you won't find anywhere else.
Big Brands
Another place where you can find great inspiration for logo designs is the big brands that only work with the best artists in the market. Furthermore, big brands and the designers they work with are well-aware of the latest market trends as well, hence, taking inspiration from them can serve you right.
Inspiring logo designs can be found anywhere as they are all over the internet. Therefore, find the best companies and look at how they have transformed their logos in the past few years. Take inspiration for shapes, typography, color choices, and fonts.
You can also look for your competitors and take logo inspiration from them as well. Make sure that you search for companies in the same industry so you can get a better idea of what you should add to your logo.
Social Media
Social media is another best place where you can find plenty of best logo samples to take inspiration from. Pinterest and Instagram are the two most popular visual platforms where you can find hundreds of logo ideas in just one click. Additionally, search for relevant ideas on these platforms is quite simple – all you have to do is put relevant and targeted hashtags.
Remember that you may find a lot of design ideas on social media, but you cannot take inspiration from just any logo. Filter out the low-quality designs and take inspiration from the best of logo samples online.
Behance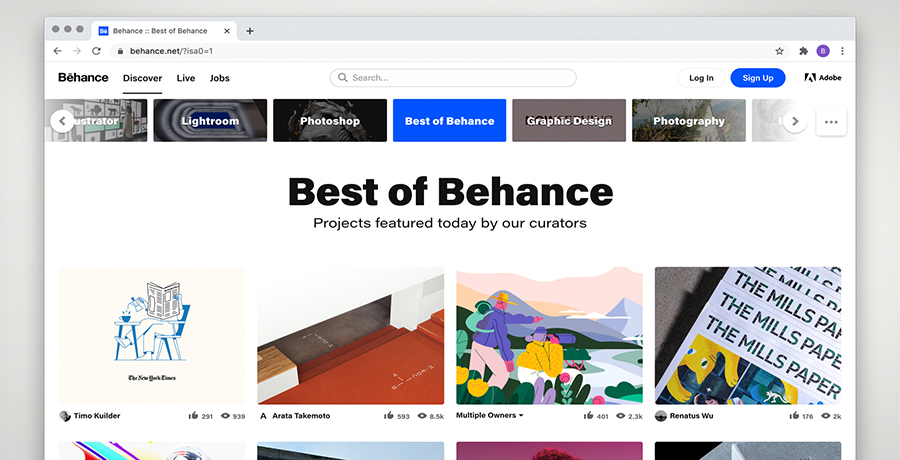 Behance is a platform for artists and designers where you can find plenty of images to take logo inspiration. The website showcases the work of professional designers in any style you want. If you're looking for quick logo inspiration, then this platform can work best for you.
Stores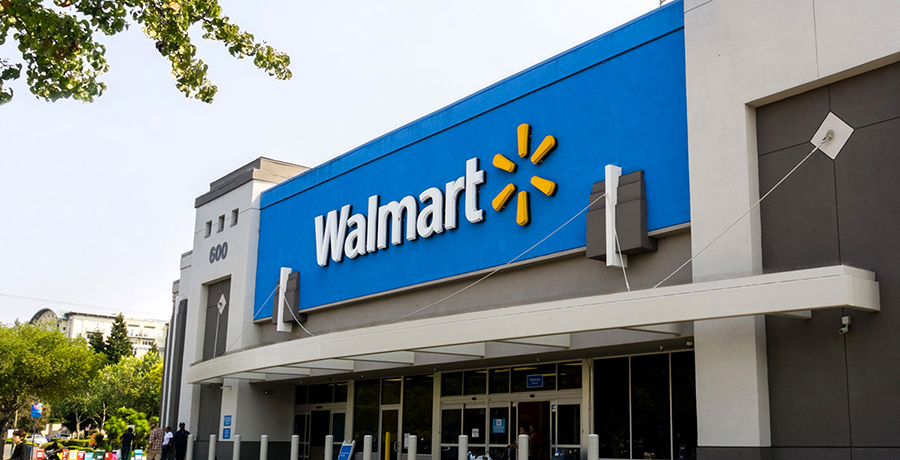 Walking down the aisle at your favorite superstore can also help you find inspiration for your logo design. Going through each product and analyzing their logo can click a unique idea in your mind. Whenever you're in the store, always look for inspiration and take the chance to come up with something unique for your logo.
Going out and wandering around can keep your creative juices flowing in no time. Get inspired by the hundreds of ideas in the offline world to create the best logo for your virtual brand.
Google Images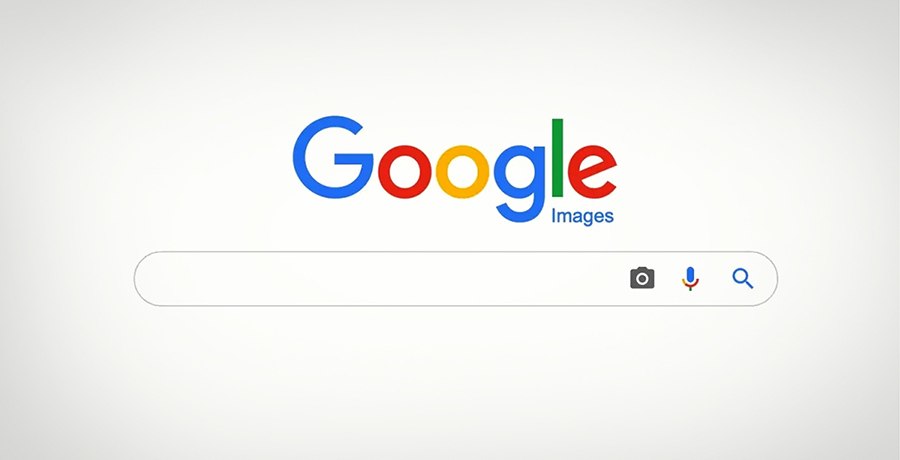 Once you have identified the key characteristics of your brand, the simplest way to finding inspiration is to search on Google. The search images can help you come up with some great inspiring logo ideas.
It's not necessary that you can only take inspiration from symbols or fonts, you can also find it in images. At the end of the day, all logos are just images. Not just Google, you can also use the DuckDuckGo and Bing search engines to come up with great ideas. Make sure that you're writing a targeted query to narrow down your search.
Design Magazines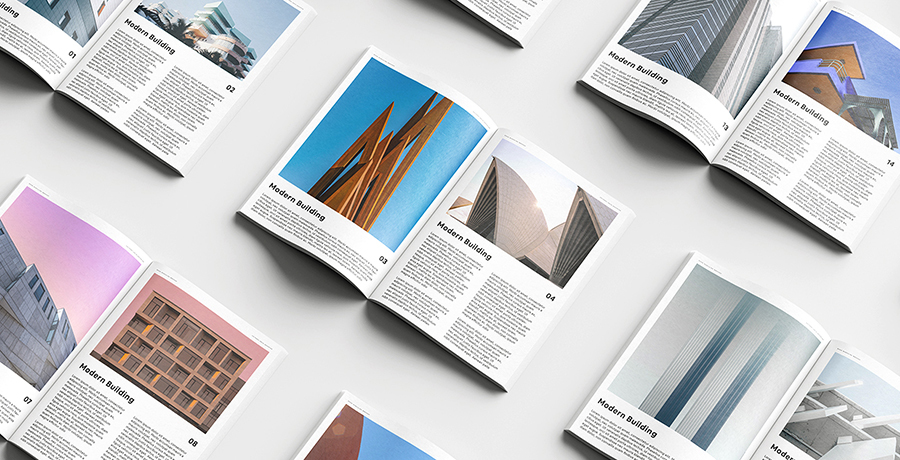 Design magazines or blogs are other places where you can find plenty of inspiration to keep your creative juices flowing. Such blogs and magazines publish a lot of content that can be used for design inspiration. Don't forget that the published content is curated by experts who have an eye for the artwork.
An interesting read for you: 9 Reasons why I think your start-up will fail without a professional logo?
10 Best Logo Samples for Inspiration
Now you know where you can find all the logo inspiration in no time. Make sure that where you look for it, you look in the same category to avoid losing the touch in your logo. Not focusing on the industry can make your logo lose the essence in no time. What's best is to be specific and make target searches on the internet to come up with relevant ideas.
To ease it for you, here are the 10 best logo samples that you can take logo inspiration from.
Rocket Golf
The logo by Rocket Golf is an amazing example of how you can use negative space in the right way. We all have heard about negative space logos and designer's sudden love for them. Rocket Golf uses the negative space wisely depicting both rocket and golf tees in one single element.
Negative space can save space in the logo that you can use to deliver more than one message. Using space effectively can make your logo look clean while ensuring creativity. A logo does not have to include everything and if it does, make sure that you use all the space.
Fubiz
The idea that Fubiz depicts in their logo may not be clear in this image as they are all animated. They use a series of animated logos that show different messages, but uniquely and creatively. Showing such amazing looking and highly appealing logos on their website can instantly catch anyone's attention.
The inspiration that you can take from here is to create a logo that comes with transitions. An animated logo can leave a mark in your audience's mind, so make sure that you're using all creativity in your logo design.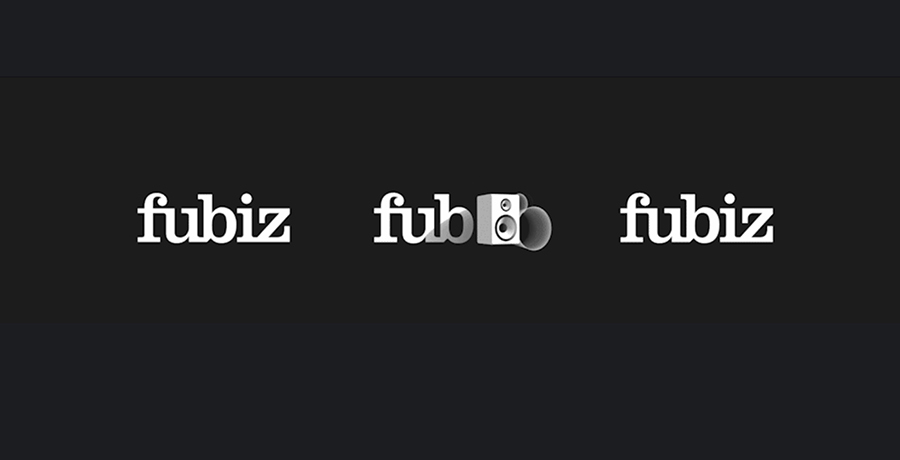 Unlock
Simple logo designs are always better and are easy to remember as well. The example of Unlock's logo is the right choice to show how simplicity can prevail in a logo design. Furthermore, the addition of the unlock sign at 'n' shows exactly what the business does for you. Although the design is basic, it's worth more than one could ask for. Maybe a simple logo design can do justice to your brand as well?
Compass
If you check the logo design by Compass, you'll instantly see the creativity hidden in it. It's an inspiring logo design in which a simple tilted line in the letter 'O' gives out a strong message. If you're looking for inspiration, then using the name of the brand in the logo can be a good idea too. It's not necessary to always come up with a complicated logo design, rather, a simple idea can create a mark in your audience's mind. So, can you utilize the name of the brand along with some creativity here and there? If yes, then it's already a good idea.

Simplicity
Similar to the name, the brand's logo design is a clear example of how simplicity always makes everything special and unique. It's also an animated logo, but cannot be shown in the image. In the beginning, a black heart in a box appears that later turns into the logo shown in the image. The transitioning effect gives the logo a smooth touch, which is something that makes this logo the best among others. Adding a simple transition or any other effect to your logo is a good option if you want it to be unique. Make sure you're not making it too complicated though.
Choose
Talk about using the letters in the best way possible. The logo shows exactly how you can utilize the space and add a unique element to your logo without doing much. The inspiration to take from this logo is that you can use the letters to your benefit if you like and still create a memorable touch with your logo. The brand showcases its name in an amazingly attractive way. So, why not follow their footsteps in coming up with your design idea?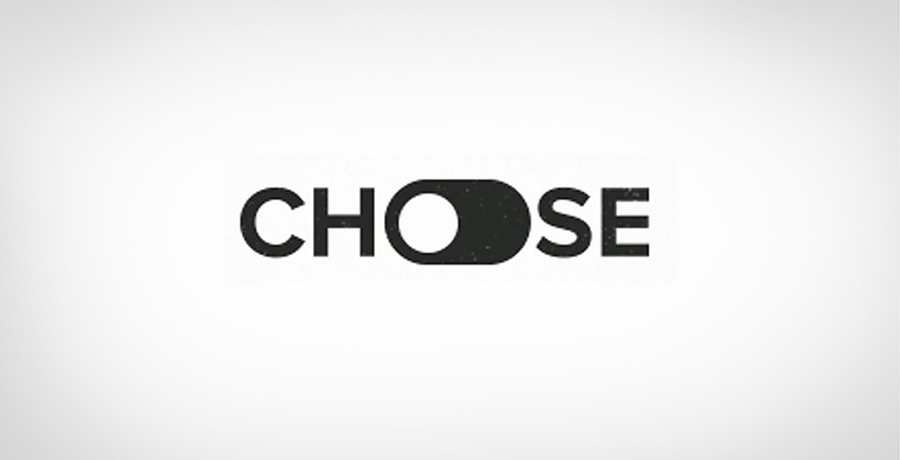 Flip Flop
Flip Flop is another brand that has utilized the transition effect in its logo. The transition is simple, just replace the 'I' with the 'o' to change the whole world. If you look at the color scheme, you will realize how pretty it looks and what a great appeal it adds to the logo. The designer has simply done the whole business name in just one line. If your brand name is big and consists of more than one word, then you might want to take inspiration from this brand logo. It can save the space in the logo and can make it look unique and creative as well.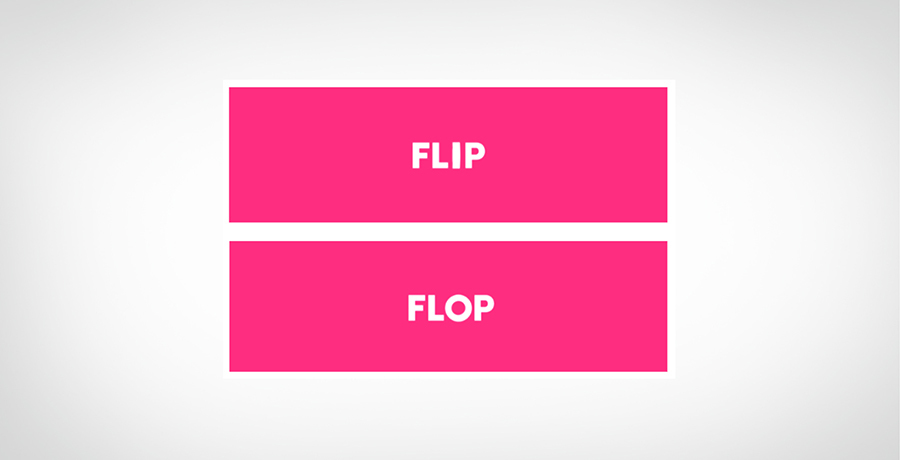 Eighteen Parkway
Eighteen Parkway is another brand with an inspiring logo. As you can see, the designer has simply turned the alphabets into numbers, which adds a creative touch to it. As a designer, it's your responsibility to bring creativity into the design, but don't forget that minimal is always a good option. The logo by Eighteen Parkway is an interesting design that deserves attention. If you are looking for a logo design inspiration, then this is what you should be looking at.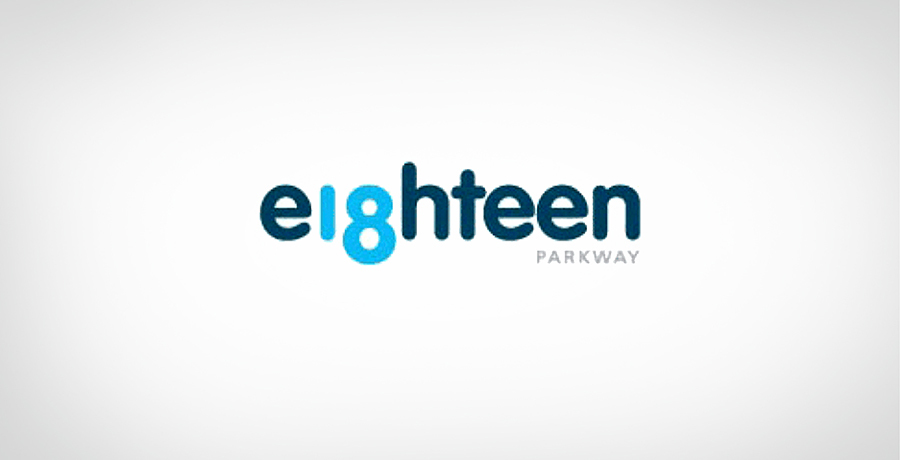 Cinema Café
Another brand that utilized the negative space in the best way in its logo design is definitely Cinema Café. The cup and reel both deliver the message to the audience as to what they can expect from the business. It's a simple design, but the reel element makes it extraordinary. Furthermore, the choice of colors further gives cinema vibes as the reel is black. Don't forget to try this trick and show the audience the true essence of your brand without saying much.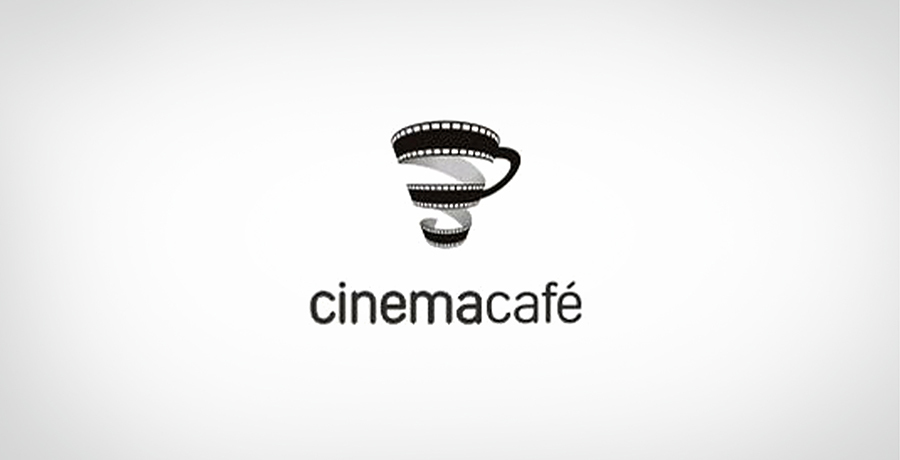 Wine Forest
Wine Forest is a good example of an inspiring logo due to the fantastic use of design elements. The same shape is repeated again and again until it gives out a forest vibe, while also showing the image of a wine bottle (look closely). It's an interesting concept and the designer must have invested a good amount of time in creating it. If not, then he is definitely a genius. Don't worry, you can also come up with something similar to your logo design.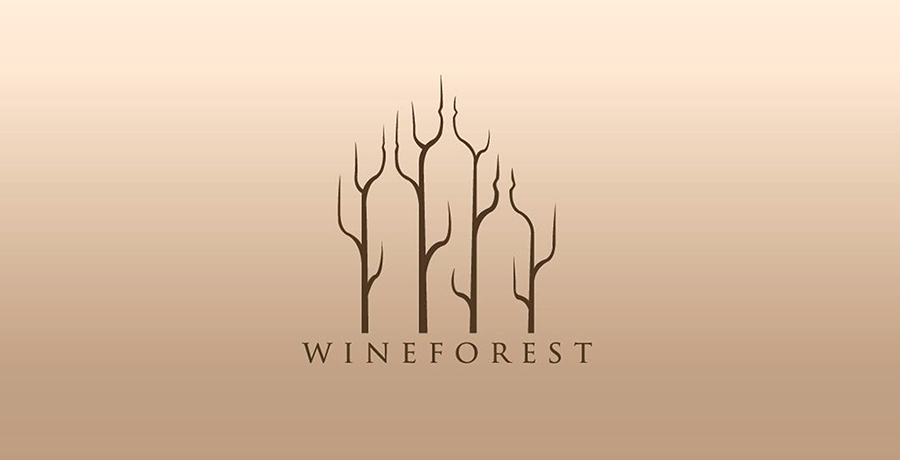 Why Is Logo Important for Your Brand?
Have you ever seen a brand without a logo? From small to big businesses, everyone has their logo that acts as the face of their brand. A logo is memorable and therefore, your audience can easily recognize you and your products.
Having a logo is extremely necessary if you want to gain loyalty from customers. A logo is part of your brand's identity, so no compromise is allowed over there. This is not it, there are many other reasons why a logo is extremely important for you.
The logo grabs the attention of your audience and if it is attractive, then the task can be done in no time. A brand's image is dependent upon professionalism and without a logo, the brand cannot be trusted by consumers.
Make sure that you have a good designer working on the brand logo to ensure creativity and appeal. Your logo must speak for your brand and show the brand's identity clearly. Your story must be visible through your logo, so your message is rightly delivered.
You should also read: Merchandise Branding: Why Is It So Important For Your Brand?
Conclusion
Any inspiring logo can help you get started on your project, but it takes a good logo to finally put a good idea in your head. You don't have to be basic with your logo. As a designer or brand, you have every right to be creative and unique in telling your story through your logo.
Take your time and come up with a good idea for your logo design. Since the logo cannot be changed after every month, make sure that your logo has the potential to stay for long in the market, always get a logo from professional logo designers and remember, simple is attractive!